Flavour x Chidinma - Mma Mma: audio, lyrics, reactions
The brand new single by Flavour x Chidinma - Mma Mma will conquer your heart. These two Nigerian artists are known for producing great music. For example, they released a jam entitled Ololufe, which was nothing short of perfect. They have surprised their fans again with another banger which has won over the hearts of many people. The track is a fantastic romantic option to keep in mind if you want to dedicate a sweet and chill song to your better half.
The latest song by Flavour and Chidinma is a track that you should not miss listening to or downloading. It was recently released and has already acquired so much love from fans who vibe with romantic songs. The song is receiving so much airplay in African countries, and especially in Nigeria.
Flavour x Chidinma - Mma Mma description
Release date: November 18, 2019
Format: Audio
Length: 3 minutes 43 seconds
EP: 40yrs Everlasting
Producer: Ace producer, MasterKraft & Flavour
Flavour x Chidinma - Mma Mma reviews and comments
These two artists have collaborated in several instances to release music to their fans. This latest project seems to have connected more with fans, who have come out to appreciate both their music and chemistry. Here are a few comments that show you how fans reacted to their new audio:
Senge Syndysolidard: Fab n sweet... U guys always create magic together love from Cameroon
Mysty35: This will be my wedding song. It has come at the right time
C D G Na'am: The screen chemistry of these two ❤️
Chioma Lucy Onumonu: Am here now second to comment , Chidinma x Flavour ❤️❤️❤️❤️❤️ Who love them more than I do let me see you with your like button here
Latichina5: They look cute together ❤ stop playing Flavour and marry that girl already.
SlemzyYayoTV: you guys are simply amazing there's love between you guys whenever you're singing together.
Flavour x Chidinma - Mma Mma download
Here are the lyrics to this amazing tune:
Master
Heheh
Oji oji oji kololo ehh
Eji eji eji kololo eh
Hahaha
Oji oji oji kololo ehh
Eji eji eji kololo eh Sweetie baby'm
Onyeoma'm o
Bobo temi
You make me sing o fa re mi
Today with you m ma che che
Are you single o? Make we mingle o
Onyeoma'm o
Baby my oh oh
Okwa mu na gi
I will follow you
Anywhere you go
We go fly o o
Obodo oyibo
You give me joy and happiness
Flavour x Chidinma - Mma Mma download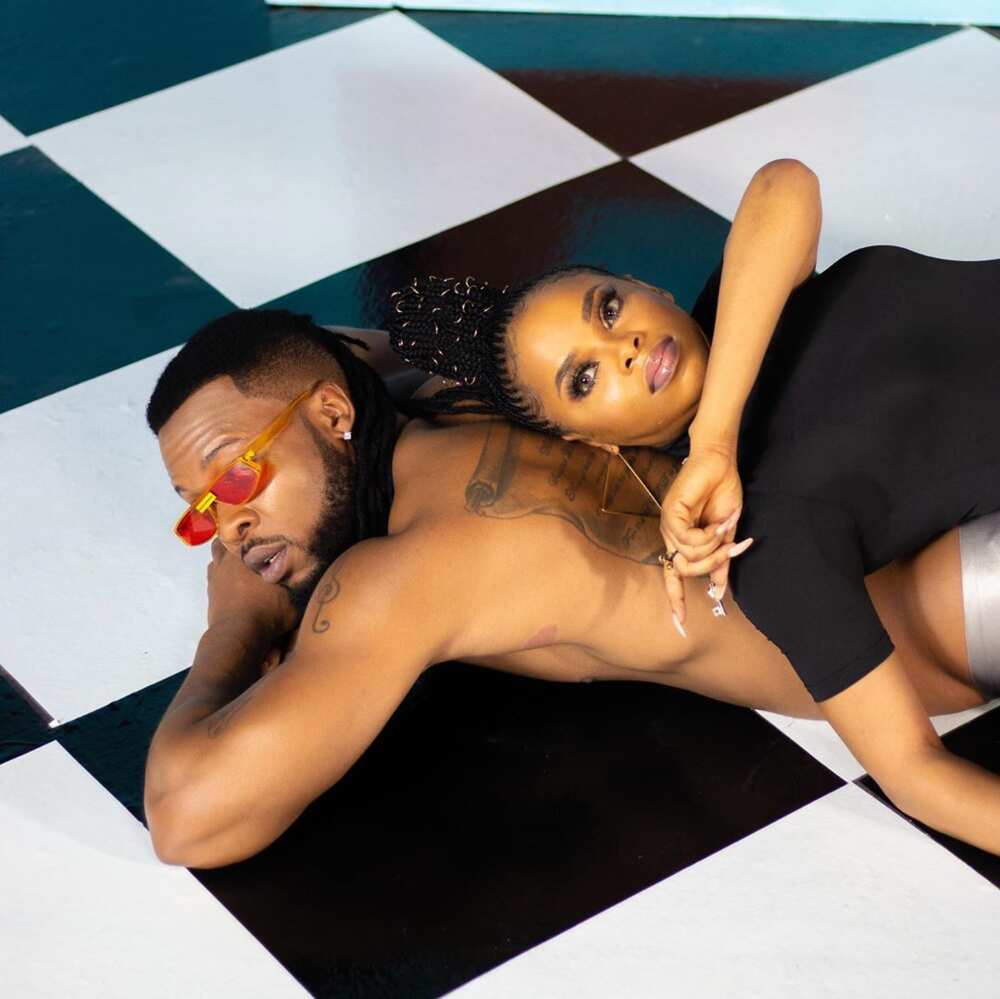 You can download this romantic song from any of these suggested reliable sites:
When it comes to collaborations, these two have been known to be the duo to watch out for. The latest song by Flavour x Chidinma - Mma Mma proves to fans why the two are a threat when it comes to collabos. They have an undeniable chemistry that makes fans eager to listen to more of their romantic jams. What is your honest opinion about this new tune? We would like to hear your thoughts. Go ahead and leave your views in the comment section below.
Source: Legit