Top 15 military haircut ideas for men in 2019
A lot of men like to include the elements of the army style to their looks, that is why the military haircut is so popular. The hairstyle helps to create the image of a brave soldier, which can win the heart of any woman.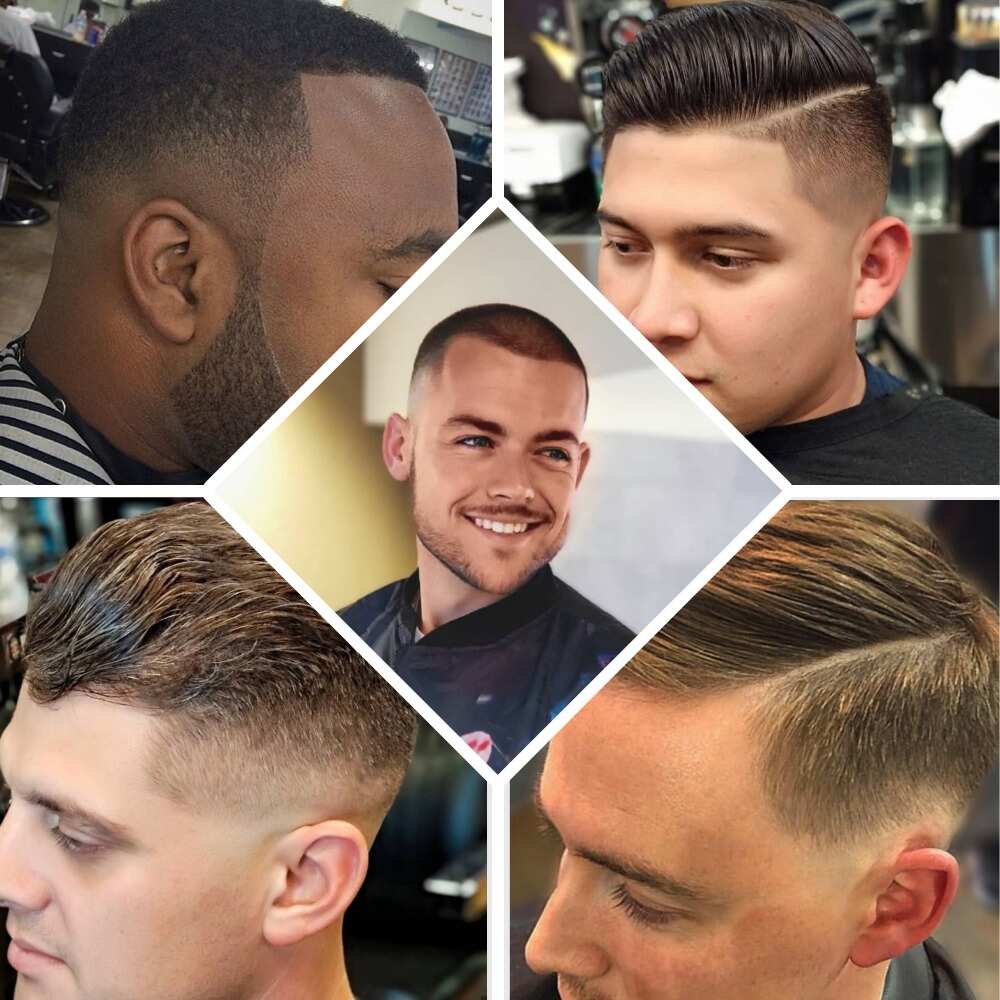 A military cut is an excellent hairstyle for a man to show his courage and boldness. It is also an appropriate variant for those men who do not have so much time to spend on styling their hair but who also want to look neat. The main feature of all army hairstyles is the short length of hair — no more than 6 cm. This feature relates to the origin of these hairstyles. Having short hair is more comfortable for a soldier on the battlefield, and it reduces the risk of head lice infestation.
15 best military haircut ideas every man should try in 2019
Have you tried a bunch of different hairstyles, but none of them pleased you? It is time to give a chance to military hairstyles. There are a lot of variants of army cuts, and sometimes it is too hard to pick the best one.
Crew cut haircut
This is one of the most famous trims. All variants of crew cut haircuts successfully fit all face shapes.
READ ALSO: Tips and best products for transitioning from relaxed to natural hair
Buzz cut
This one is the traditional hairdo for recruits. The military buzz cut is also called the induction. It is a solution for those men who do not want to waste time styling their hair.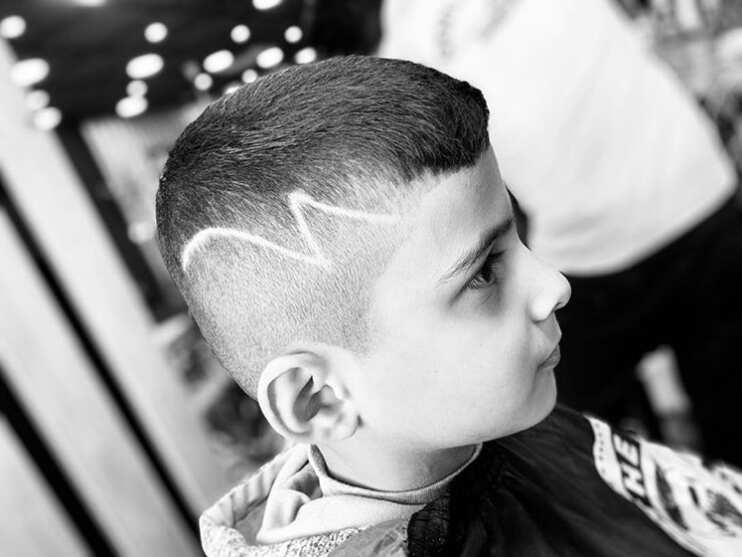 Flat top
This army haircut got its name because of its shape. The hair stands upright and is trimmed horizontally to get a flat surface.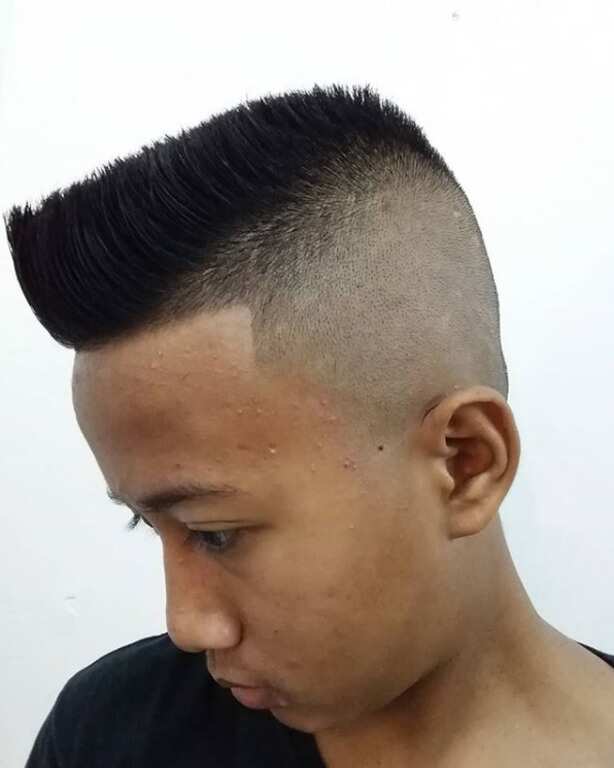 Military fade
This classical variant speaks volumes on its own.
Buzz cut fade
The difference between this military hair cut and the classical buzz style is the difference in hair length on the top and on the sides of the head.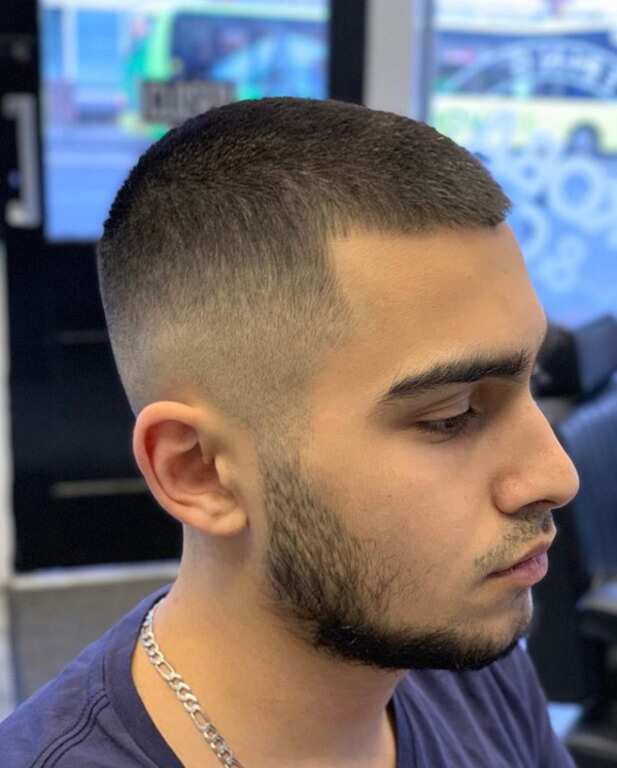 High and tight
This one is the most recognizable among all military haircuts. The military high and tight is created for bold men who are not afraid of changes.
READ ALSO: Long braids hairstyles trendy in 2019
High and tight recon
The recon will be good for those who are not afraid of shaving off their hair.
Butch cut
This hairstyle is characterized by very short hair on all sides of the head.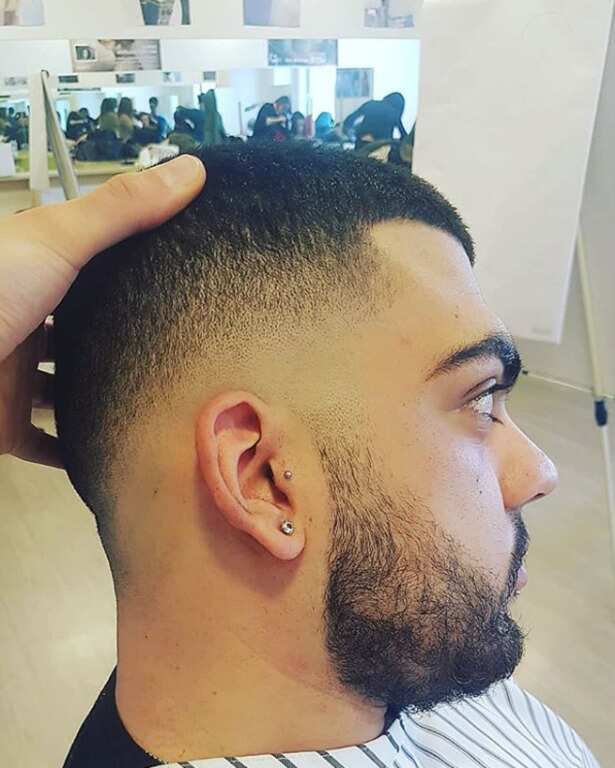 Regulation cut
This hairdo will suit simple yet stylish men.
Longer buzz cut
This hairstyle resembles the fade and the induction cut. The only difference is that the hair at the top of the head is longer than in the traditional buzz cut.
Undercut
This is one of the most universal among all hairstyles.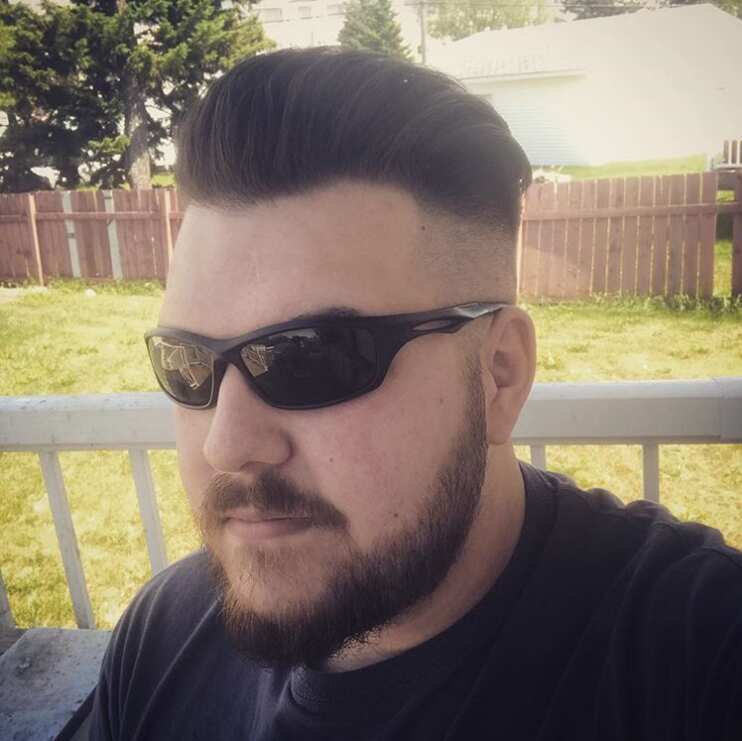 Ivy League haircut
Although the origin of this hairstyle is not military, it is often associated with the army. Ivy League is also known as Princeton or Harvard Clip haircut.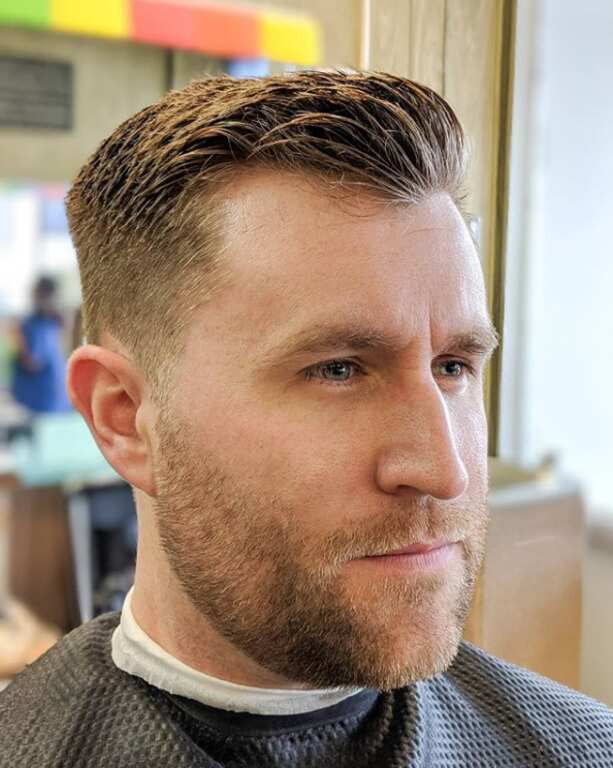 Curly crew hairdo
This version is one of the best short haircuts black men adore. It is not easy to choose one of the classic hairstyles for such type of hair. This crew cut hair can emphasise natural wavy hair.
Military cut
If you are a genuine admirer of military haircuts, you will like this elegant version of the classic cut.
Taper fade haircut
This haircut is the basis on which other trendy hairstyles are based. Traditionally, the hair on the top is long and becomes shorter as it goes down.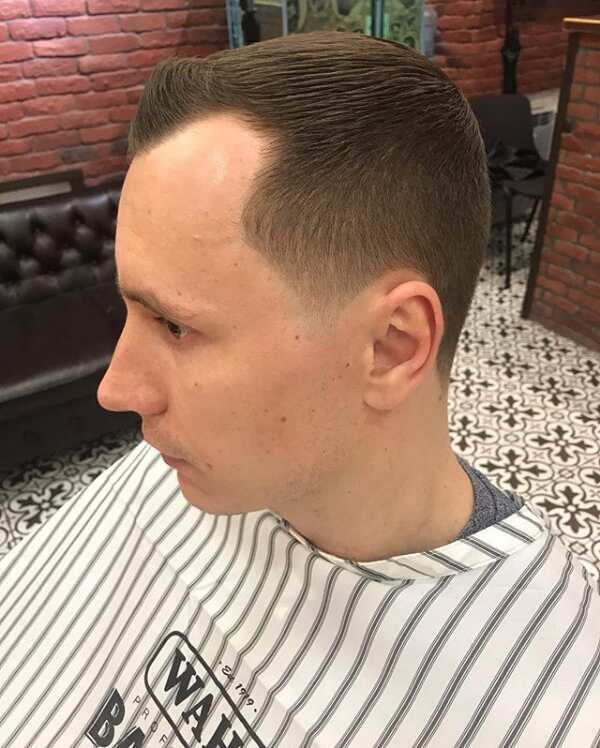 A military haircut does not symbolise something old-fashioned and boring. In fact, its diversity lets you combine several styles to create the most suitable one for yourself. If you want to emphasise your masculinity - change your hairstyle to the military one and see the difference.
READ ALSO: Low cut hairstyles for round faces
Source: Legit.ng