Are you a fan of The Walking Dead, The 100 or The Divergent Series? Then you know the beautiful, dark-haired woman of extraordinary German beauty named Nadia Hilker. Still a young actress, she makes her way success taking part in more and more successful projects. So what do we know about her?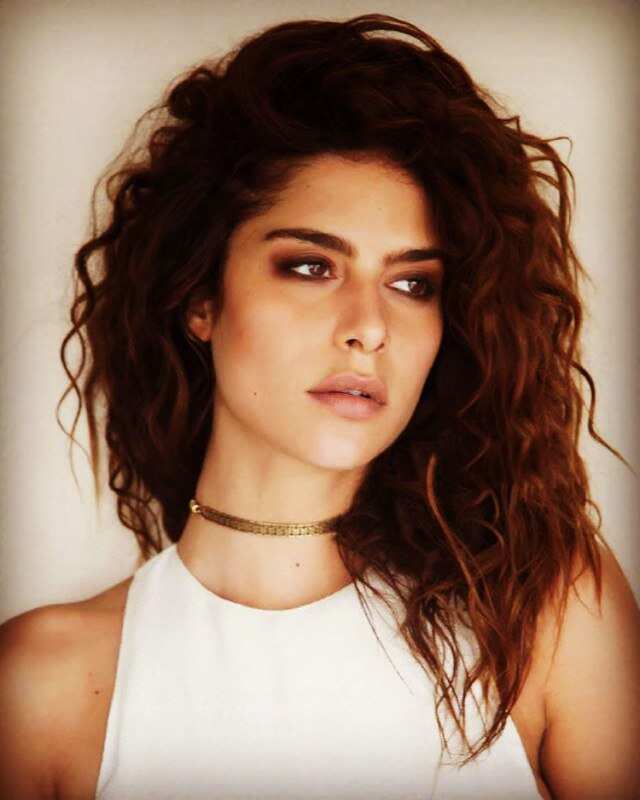 To look after the creative progress of a rising star is always exciting. Fame is very unpredictable, and one may never know what will happen tomorrow. However, it seems that this German actress does not experience difficulties, and slowly, but surely climbs the career ladder appearing in more and more popular projects. How does she do it? Keep on reading to learn it.
Nadia Hilker profile summary
Full name: Nadia Hilker
Nadia Hilker age: 31
Date of birth: 1st December 1988
Birthplace: Munich, Bavaria, Germany
Profession: Actress
Net worth: $1 million
Nationality: German
Nadia Hilker ethnicity: European
Nadia Hilker height: 5 feet 8 inches or 173 cm
Family status: Unmarried
Children: No children
Horoscope sign: Sagittarius
What is known about Nadia Hilker bio?
The woman began her career in Germany when she was seventeen, and already several years later appeared in America filming in The Divergent series. Nadia Hilker Allegiant participation drew the attention of fans to her. Fortunately, she does not conceal the details of her life, and some interesting facts about the lady are available to everyone who wants to know them.
The actress was born on 1st December 1988 in Munich, Bavaria, Germany. Her family was not extremely wealthy. Her father worked in IT sphere while her mother worked at Lufthansa airline. Nadia had a warm relationship with her brother. They spent their childhood together building houses on trees and haunting for adventures.
READ ALSO: Tristin Mays bio: ethnicity, measurements, husband
For the first time, she appeared on the screen in the television movie, Zimmer mit Tante (Room with Aunt). It was in the year 2010. The same year brought one more role for her. It was the role of Xenia in the movie Die Route. After that, she portrayed Marie-Luise Seelig. Moreover, the world saw her face on TV in Die Route, SOKO Munchen, Alarm fur Cobra 11, and SOKO Stuttgart. Only one year later, in 2011, she portrayed Luca in a TV movie Fur Immer 30 (Forever 30).
The year 2012 brought her more projects in Germany. The young actress had three appearances in TV movies: Der Letzte Bulle, SOKO Munchen, and The Other Wife, and then in TV series, Munchen 7 in 2013. However, it was her time to move further, and the era of more world-known projects came to Nadia. Just a couple of years later, the public saw her in the role of Luna in the movie, The 100. Recently, she appeared as Nita in The Divergent Series: Allegiant together with Shailene Woodley. The woman also played in the 2014 horror film Spring and even won the first award as a Fright Meter Award from the movie.
This horror movie was a good warming up before her joining one on the most popular TV series The Walking Dead where she goes on filming today.
This young rising star has already earned one million USD and goes on working, so we believe her net worth will keep growing.
This German beauty, who is 5 feet 8 inches (or 1.73 m) tall, and Nadia Hilker tattoo make her look gorgeous.
Concerning her interests and life preferences, the lady commented in one of her interviews, that she does not need parties to feel happy, and she appreciates days when she can stay herself:
"I love to travel; I spent the last week in a little cottage in the mountains. Right now I'm in Phoenix. I love writing, music, I spend hours finding good music, learning, watching documentaries, working out, being in nature, cooking. I love being by myself; I don't really go out much. Just loving life and learning new things every day, sleeping, going for walks. It's very fulfilling for me, and I'm very happy that I'm that way. I don't need to go to cool parties or go shopping to be happy. Everything I need, I get on a daily basis by myself, it's nice."
Perhaps, she appreciates such moments of being herself because acting may be challenging. However, there must be a thing that distracts from work. This thing is private life. What is known about it?
Nadia Hilker private life
For those who might be interested in her personal life affairs, it must be admitted that Nadia treats this question quite accurately and does not speak openly about it. However, she was spotted several times in different public places with a young man called Mark Herbig. So Nadia Hilker – The 100 star is believed to date her long-time boyfriend. Despite this fact, on the star's Instagram account (with 209 thousand followers, by the way) one may find many photos with other men. Nobody can tell for sure if these men are just friends or such images may be considered an alarming sign, that the beauty's heart is free. At least, the celebrity did not make any public announces about her being single at the moment. We may be sure only in one thing: the woman was not spotted in a white wedding dress (except for the photo with a zombie-fiancée):
There is only one logical conclusion: the actress is not married.
Nadia Hilker is a bright rising star on the vast cinematography horizon. This lady has a remarkable appearance and undeniable acting talent. Hopefully, she will appear in more projects soon.
READ ALSO: Nafessa Williams biography: age, parents, movies and TV shows