Natasha Bertrand is a world-famous American journalist and reporter. She became famous after her collaboration with such well-known news channels as MSNBC and NBC. In general, Bertrand tries not to put her life on display, but more and more people become interested in the information about her age, background, education, husband. Though many facts remain covered with some personal secrets, we have managed to find something interesting for you. Do not miss the opportunity to learn something new about this talented woman.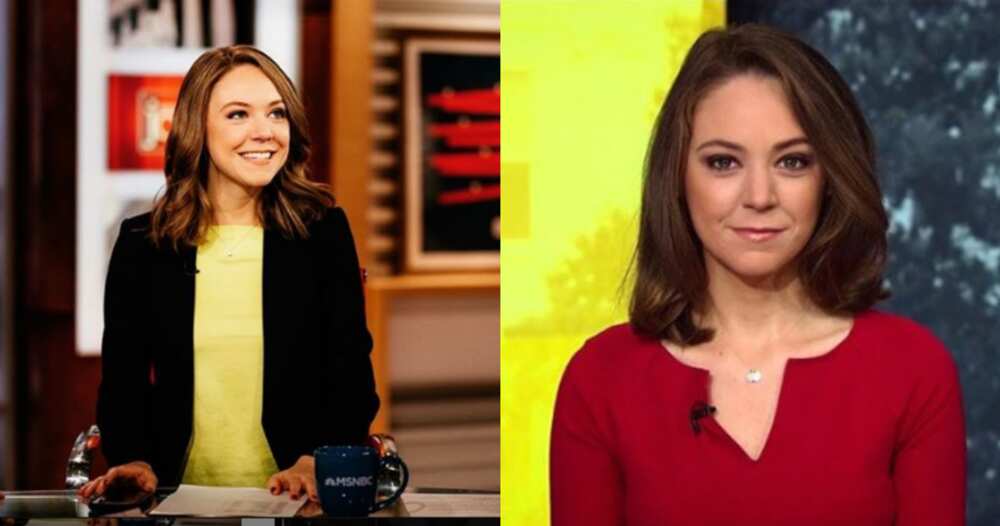 Media personalities as well as other celebrities either are very open about their personal lives or prefer to keep everything private in secret. Natasha Bertrand belongs neither to the first nor to the second category. Keep reading to find out what we have managed to find out about her.
Natasha Bertrand bio facts
Luckily there is enough information on the web about this young and talented woman, so everybody interested in her personality can easily find some facts about Natasha Bertrand.
How old is Natasha Bertrand
Natasha is American by nationality and was born in New York, USA, on December 5, 1992. 5th of December, 2018 was the 26th Natasha Bertrand birthday.
Natasha Bertrand education
As for her education, it is well known that she studied at the Faculty of Philosophy and Political Science at Vassar College. Besides deciding to expand her knowledge, she later completed additional courses in public administration and philosophy at the London School of Economics and Political Science.
Natasha Bertrand career
The beginning of her career was an internship in Spain in 2012, where she conducted research activities. After the lady was appointed to the well-known news resource Business Insider in 2014. As it can be seen Natasha Bertrand education along with her talent gave her a real breakthrough in the career of a journalist.
READ ALSO: Sofia Balbi biography: age, height, husband, children
After completing the internship, the leadership of Business Insider in 2016 decided to admit her to the primary department of journalists, thanks to her high ethical principles and results, which she was able to achieve. After the lady was able to complete the position of an editor, her career developed further, and she was appointed a senior reporter for the evening news release.
Looking at Natasha Bertrand background, it can be said that her most significant contribution, as well as the popularity of her articles, came during her work on NBC News. Currently, starting from 2018 she is working at The Atlantic. Also, she continues working on investigating Donald Trump's secret alleged ties with Russia as part of the US presidential election.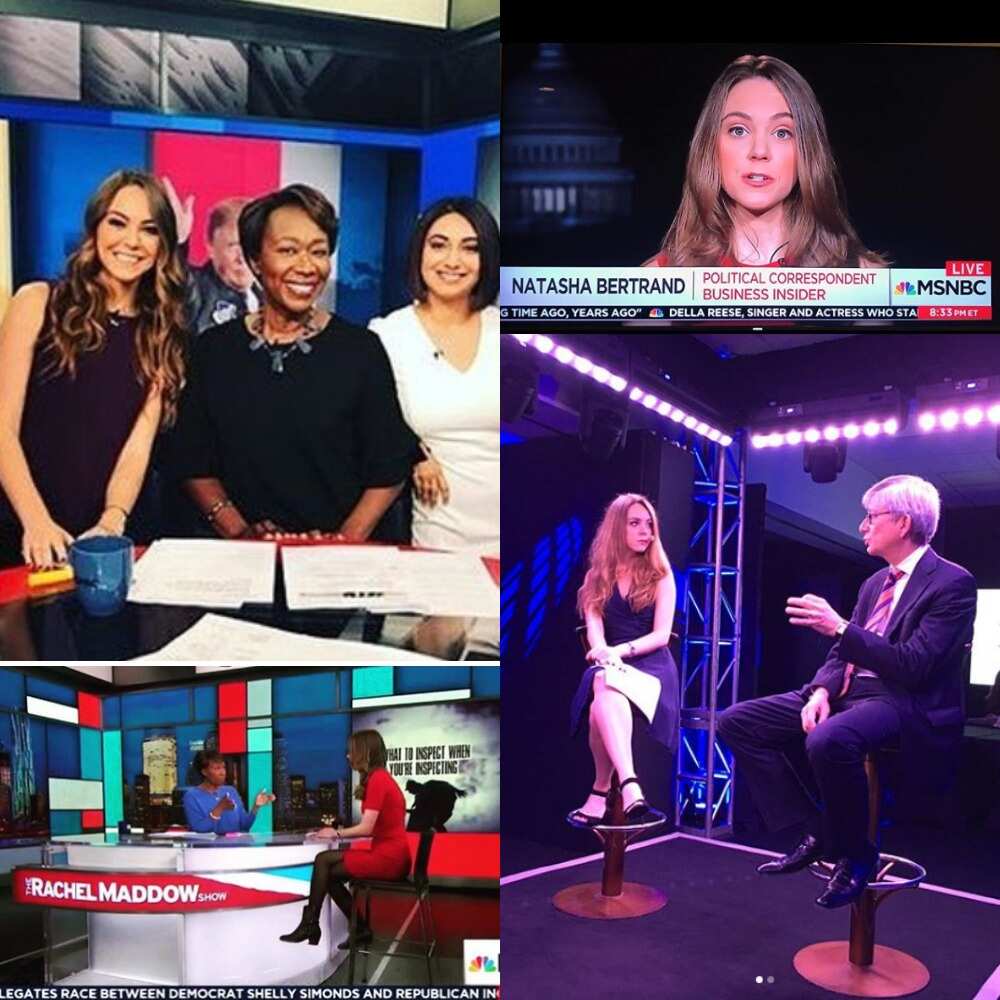 Today Natasha Bertrand is one of the most successful journalists in the United States. She built her career at the most prestigious news companies in America. There is no information about the exact salary of the journalist, but an average annual salary of a staff writer at Atlantic Media Company is $58,420, and an average NBC News salary is $75,000. We can only estimate. However, nobody still knows Natasha's exact salary, since additional income and income from specific news articles remains a trade secret.
READ ALSO: Aisha Atkins biography and facts
Bertrand is a very popular journalist and has a large number of high-profile and popular articles, so her net worth can be much higher than it is estimated.
Natasha Bertrand husband and personal life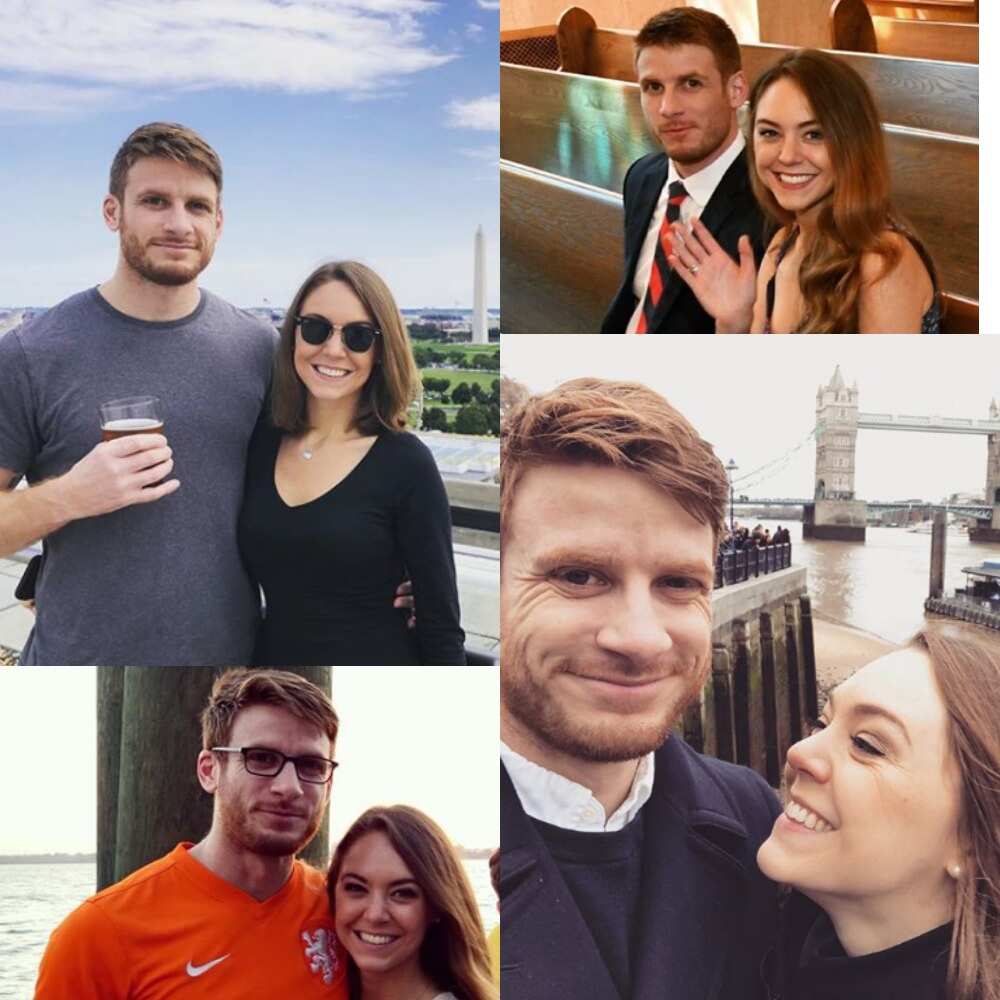 At the moment the journalist is not married, but she is in a relationship with Bryan Coxwell. All that is known about her chosen one is that he had previously been in the military and was serving in the US Army. It is believed, that they met as part of her professional activities and since then they have started dating. Nevertheless, so far the couple does not even think about creating a family.
Natasha Bertrand in social media
The journalist has become quite a public person thanks to social networks in which she often publishes her photos and pictures of her boyfriend. Today she has accounts in such social networks as Facebook (2100 subscribers), Instagram (10,700 subscribers) and Twitter. It should be noted that she has the most significant popularity of her Twitter account, to which more than 400,000 people have subscribed.
Short facts from Natasha Bertrand bio
Full Name: Natasha Bertrand
Net Worth: is estimated from almost $139,000 to incredible $400,000
Date of Birth: 1992/12/05
Nickname: Natasha
Marital Status: Single
Birthplace: New York, USA
Profession: Journalist
Nationality: American
Eye colour: Hazel
Hair colour: Dark brown
Build: Slim
Height: 5 feet 8 inches (1.73 m)
Weight: 64
Education: Vassar College, London School of Economics
Horoscope: Sagittarius
After analysing the photos from Natasha Bertrand account on Instagram, we can conclude that at the moment, her whole life is focused on her professional activity and that she receives real pleasure from it. She also publishes travel snapshots, and how she spends time with her family and boyfriend.
READ ALSO: Somkele Iyamah biography and facts