How to join a basketball team in Nigeria
Basketball career can make you popular, famous, and rich. Who doesn't dream about the achievements of Michael Jordan or Magic Johnson? Want to know how to join a basketball team in Nigeria? Read on!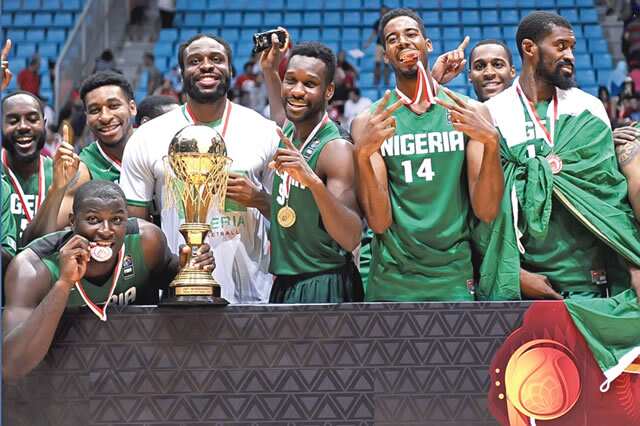 Photo: www.medianigeria.com
Nigerian basketball players
If you want to build your basketball career in our country, you should get into the game and become the best among many Nigerian basketball players who dream about fame and playing real games in the numerous leagues.
While most Nigerians prefer watching football to basketball, the 'bball' games are also prestigious and becoming more popular among school and college/university students.
We want to explain shortly how to get into big basketball if this is your desire. Maybe your career would start even sooner than you expect.
READ ALSO: Highest paid athletes in the world in 2018 - Top 10 by Forbes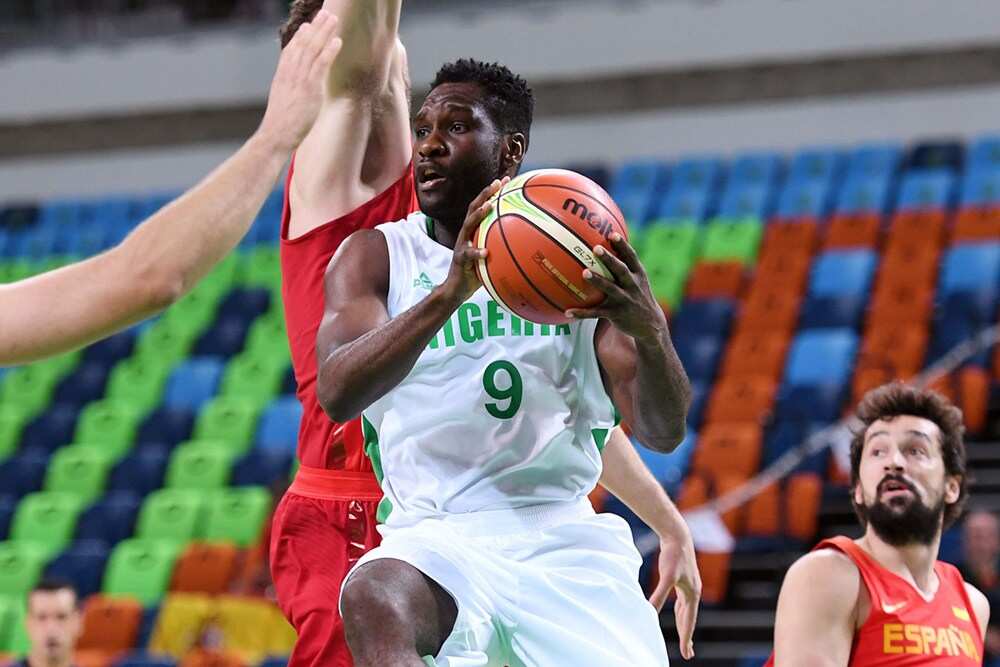 Photo: dailypost.ng
How to join Nigerian basketball team
It is always better to become one of Nigerian basketball players as early as possible. But even if you are 16 years old now, you still have a good chance of getting into the game and achieving big success.
Here is what you need to keep in mind and practice if you are willing to learn how to get into basketball.
Step 1. Learn the rules
It is impossible to play the game and build an incredible basketball career if you don't know the rules. Read everything you can find in your school library about the history of this American entertainment, watch the top matches with your favorite players and visit the website of the top world's teams.
It is important to understand the basketball because this is not just the game of holding a ball and scoring. It is a big mental sport that requires awesome physical shape.
Step 2. Practice
You have to play with your friends, play alone at home and in the backyard, dribble and do everything to improve dribbling. You need to learn how to shoot from half-court, how to play and shoot with one hand.
You are highly advised to go to the gym nearby and work out. How is basketball career connected with working out? It is easy to understand. When you build muscles, your shoots will become much better, faster, and stronger. So, make sure you are doing everyday push-ups (your fingers have to be strong), planks, jumps (even a jump rope can do the miracle), etc.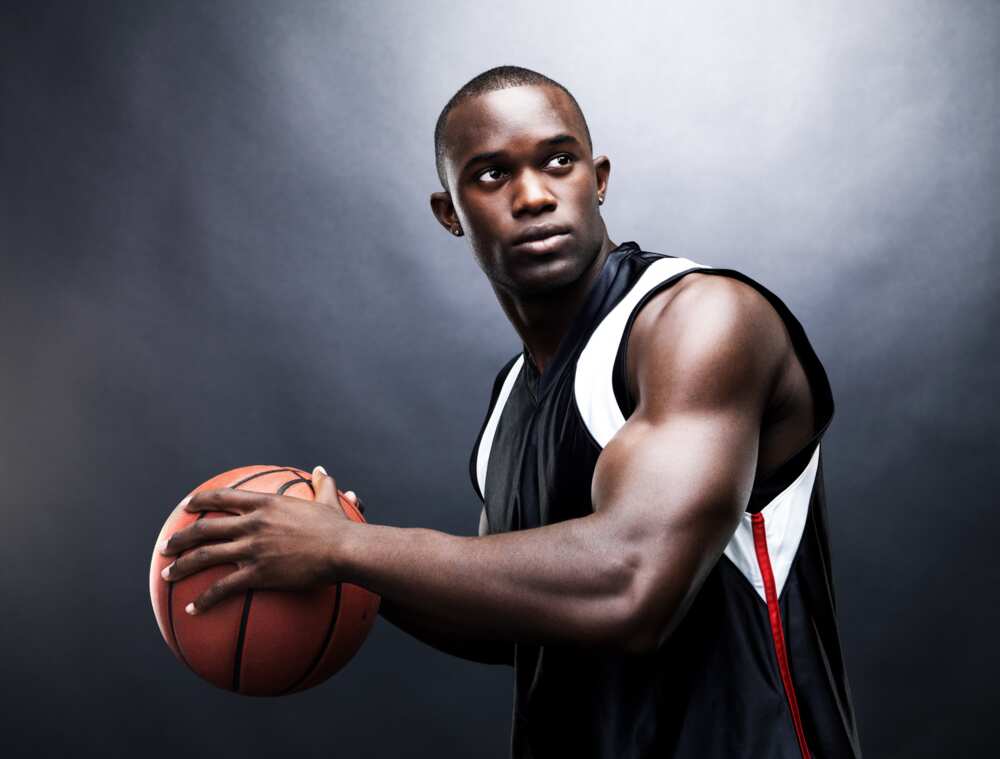 Photo: www.above-media.com
Step 3. Join the team
When your dribbling skills are much improved, and you can shoot the ball from nearly any corner of the court, you should find a team. It can be your school team, college team, university team or even your street squad.
Your goal now is to continue practicing, working out and dribbling, dribbling and shooting. These days in Nigeria, there are many basketball tournaments organized between schools. There are two famous college leagues, one is for male players (Kwese Premier League), and the other one is for female teams (Zenith Bank Basketball League). Both leagues organize matches between teams allowing all promising basketball players to show their best sides and finally get noticed.
You need to not just show how excellent you are, but be a wonderful team player as well. This is how to get into professional basketball and reach the top levels.
Step 4. Subscribe to NNBF
Since this is a short guide on how to join a basketball team in Nigeria, we have to mention one interesting detail about our Nigerian Basketball Federation also known as NBBF. You can follow their news and find out about possible drafts and competitions, and you can even visit their office if you live in Abuja or Lagos to get more information about all the opportunities for young talents.
Besides, you can become a member of a paid basketball VIP community (the signing up costs approximately 7 U.S. dollars per month). It promises to share all the most interesting details about the best Nigerian players, school stars and real professionals. You'll learn about the real NCAA college rankings, high school games, etc.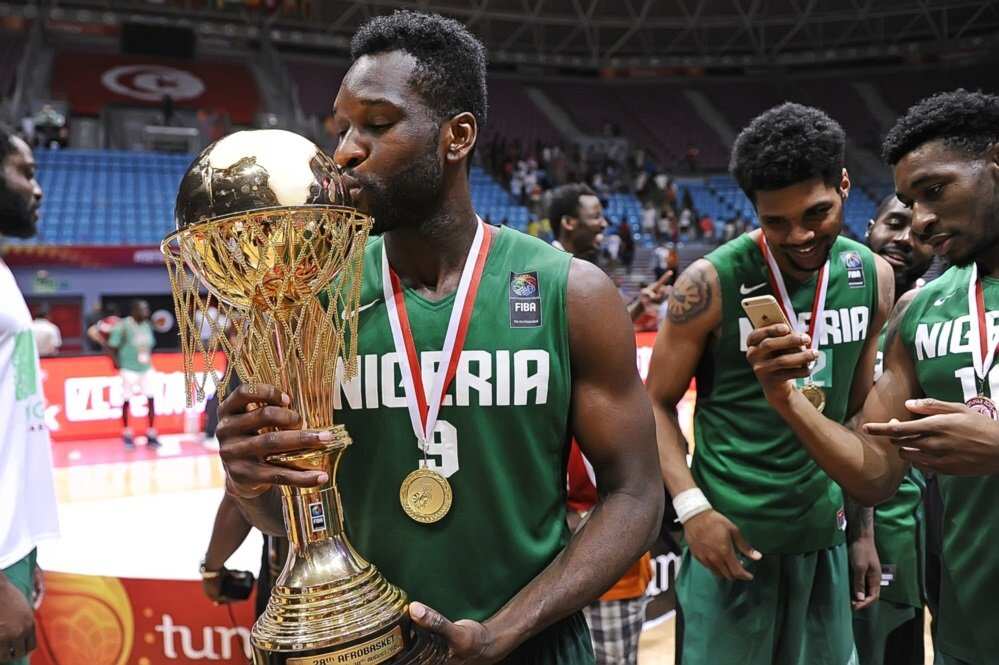 Photo: Syracuse.com
Step 5. Be educated
Keep doing all the things described in Steps 1-4 and also make sure you get a higher education. Firstly, it is always better when you have a background that can help you to earn money in the future (after your playing years are over). Secondly, agents are searching for talented basketball players who also have good grades.
If you have financial support, you can attend foreign basketball camps (for example, go to Elite Hoops Basketball Camp in the USA). If you don't have money, you can apply for a scholarship (but this requires good grades and talents) or earn some money to go to the famous Giants of Africa Camp in Nigeria. Our local camps, for example, are run by wonderful coaches who will absolutely teach young talents (such as you probably are) awesome tricks, share good advice and discover your potential.
If you get skilled and pretty good, prove to play at your best in your university team and start winning small and big championships between students, your name becomes somehow recognized, then one day you might be noticed by an agent or professional coach. This is how you can potentially be asked to play in Nigeria national team, but attending pre-draft camps is still the best idea as you could be signed at one of such drafts.
P.S. Experts say that each year the professional basketball drafts about 50-60 new players who are extremely great at the game. Those of them who keep practicing and improving their skills finally become the top world's superstars.
READ ALSO: Top 10 richest sportsmen in the world
Source: Legit.ng