Nigerian food culture facts to know
There numerous Nigerian food culture and facts you should know. There are about 250 different ethnic groups in Nigeria, and therefore it is natural that each of them has different cultural characteristics. This also applies to the food they cook. Today we will take you through the most common Nigerian food culture.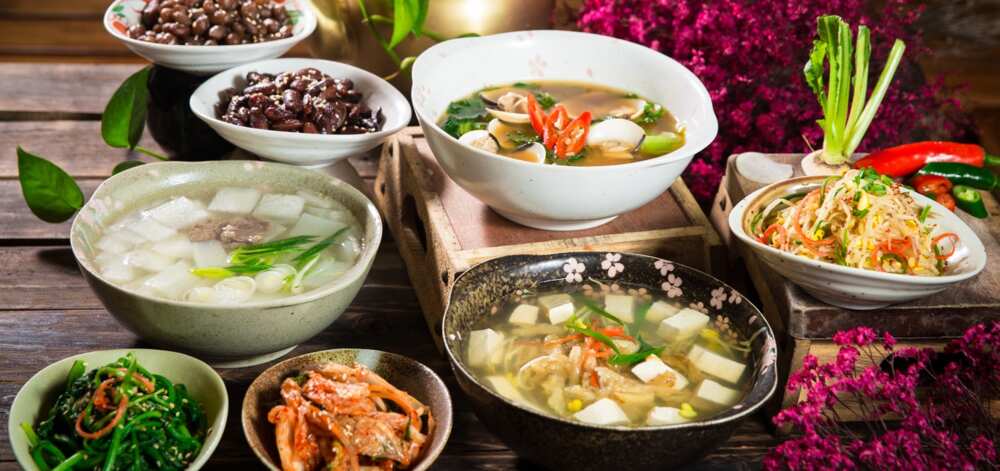 Nigerian food crops
Firstly, let's check the most common crops that are gathered in Nigeria. The main ones are: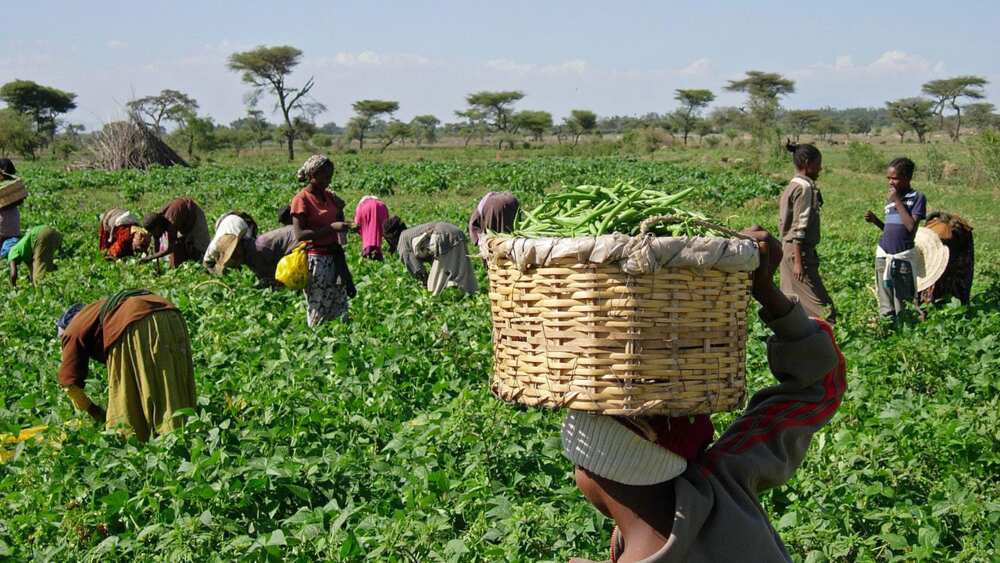 This is a flowering plant of the legume family, it is common in Nigeria and is used in a great variety of Nigerian food.
Cocoa beans are the seeds of the fruit of the cocoa tree. The most famous products that are made of cocoa beans are chocolate and various food additives.
The most versatile product. It can replace meat, vegetables, and also be served as a separate dish.
Nigerian food items
The most widespread Nigerian food items are:
Pounded Yam and Egusi Soup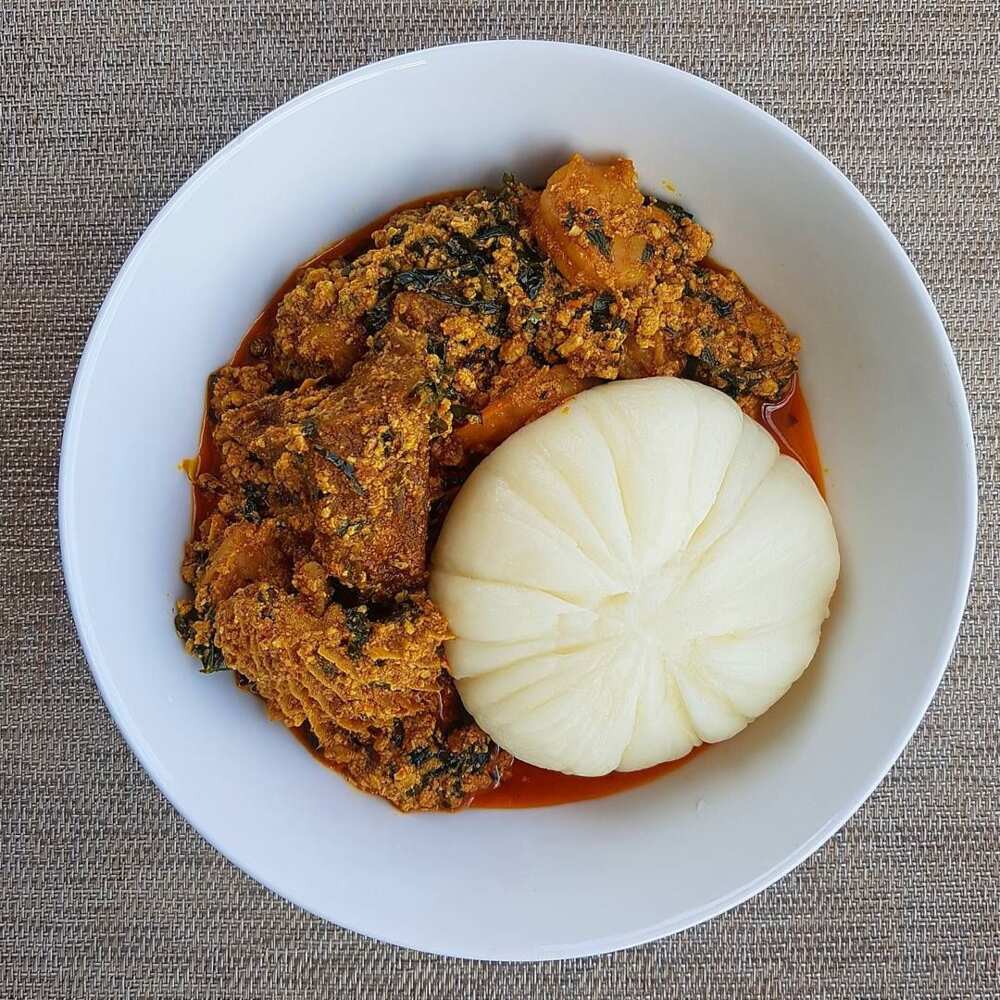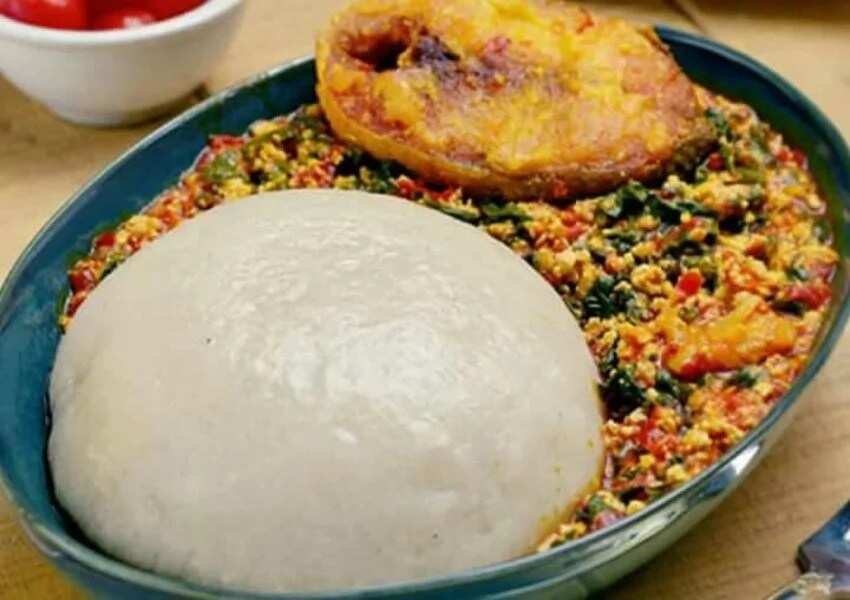 Probably one of the most delicious and memorable meals from northern Nigeria. This meal is prepared with boiled rice and spicy sauce.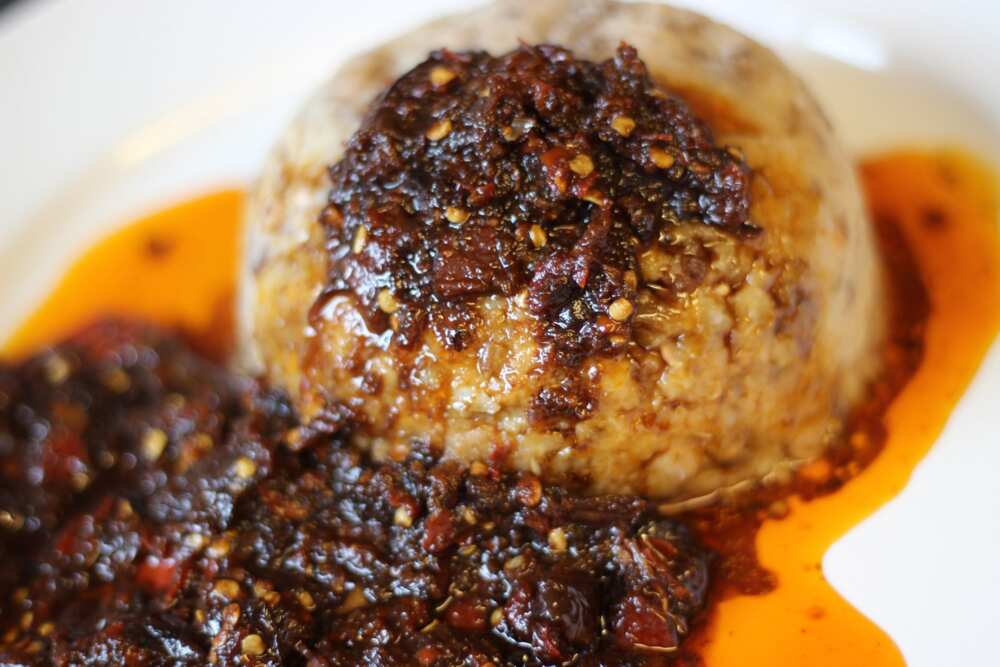 Every fan of Nigerian beans will definitely like this dish. This dish is made from boiled beans and pepper sauce.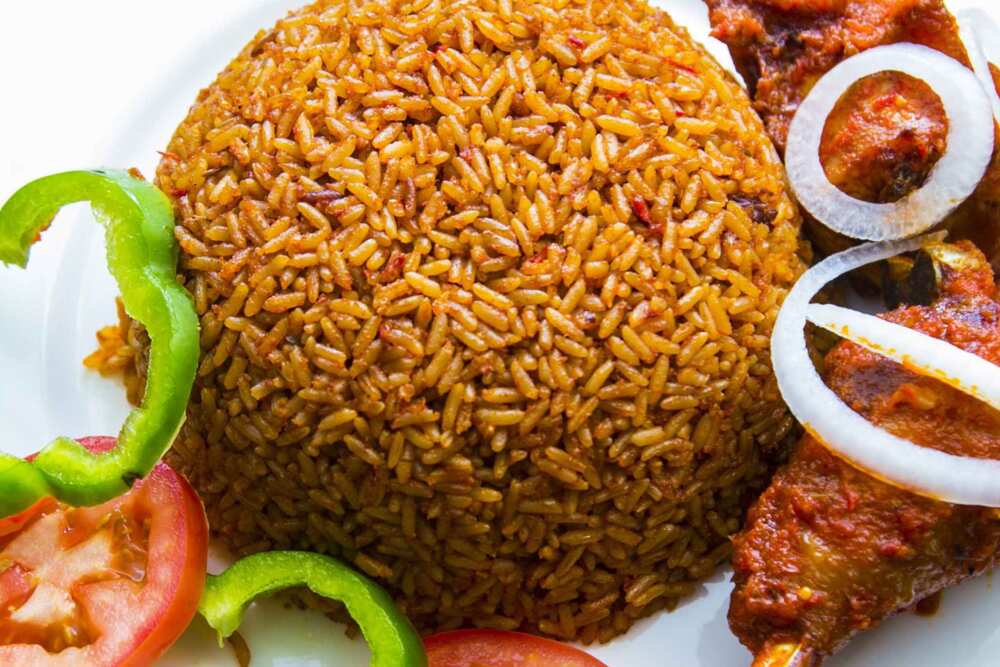 The dish usually consists of rice, tomatoes and tomato paste. Often, the ingredients can be meat, fish, shellfish, and various vegetables like potatoes or cabbage.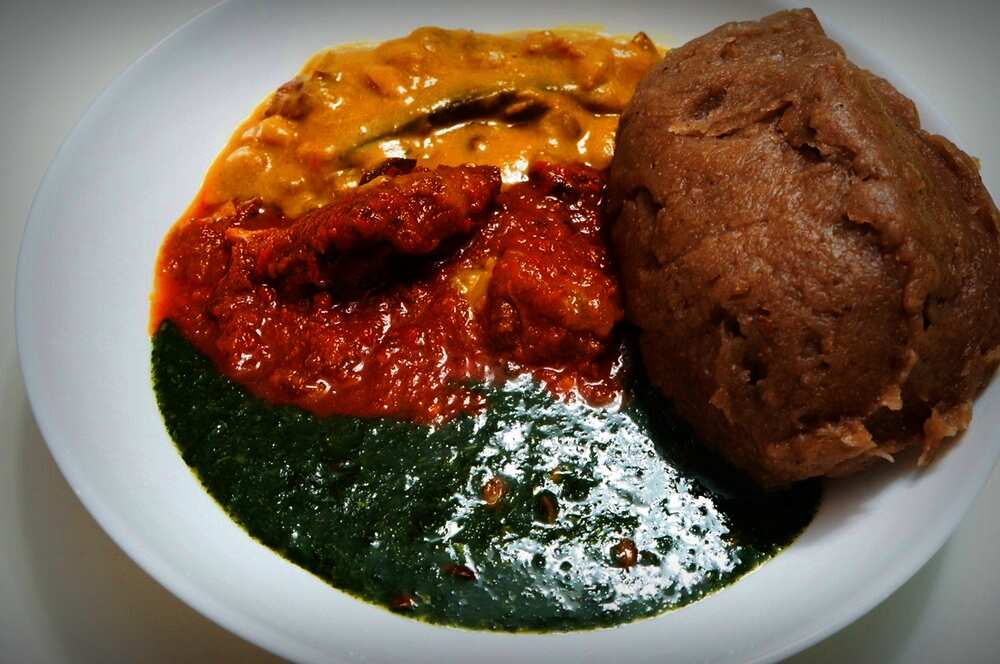 This is a classic Nigerian dish that is most common among the Yoruba tribes.
Poundo-cocoyam and Oha soup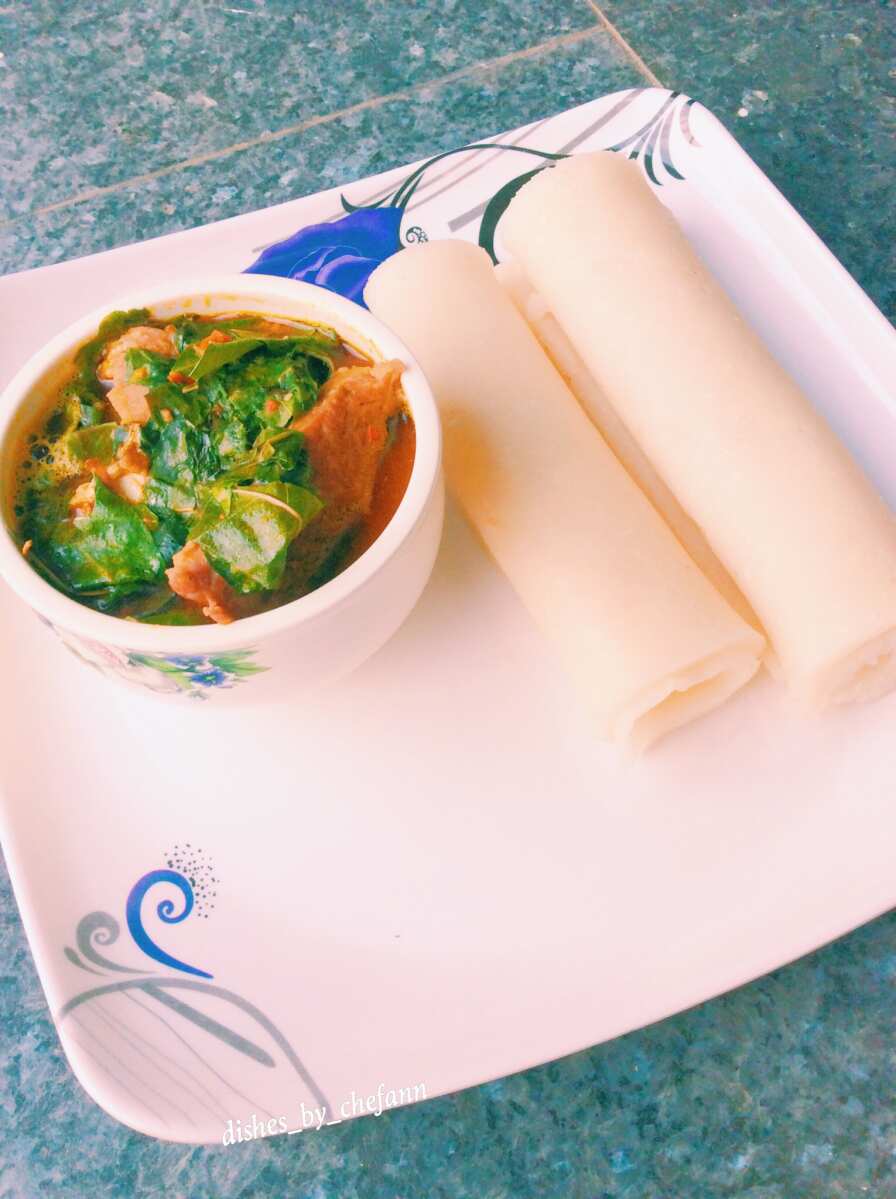 This delicacy is most popular among residents of eastern Nigeria. The major ingredients of the meal is ora leaves.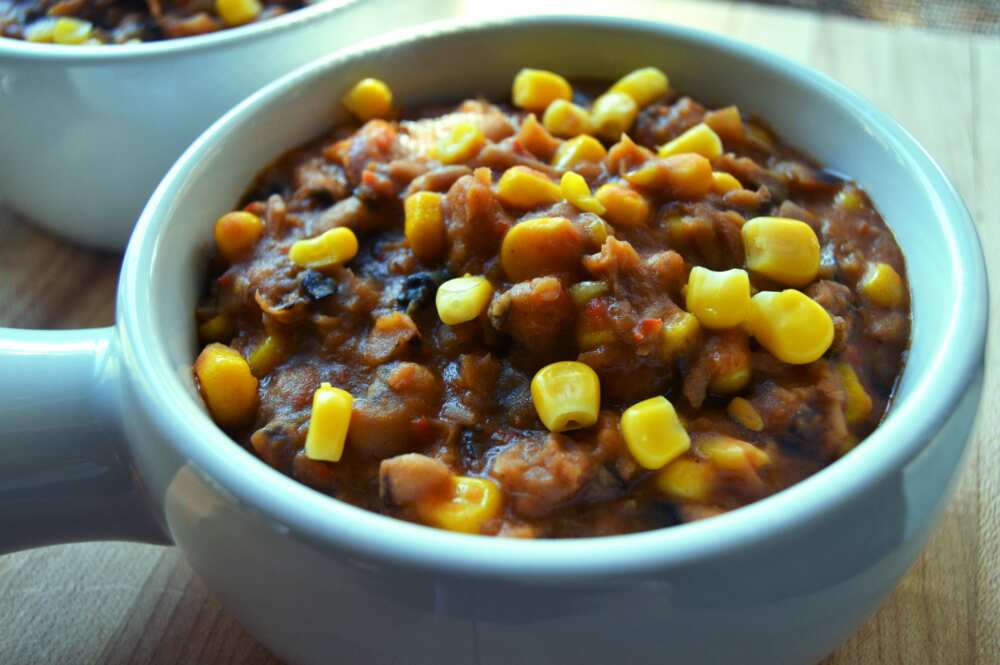 This is a delicious mixture of beans, corn, and aromatic spices.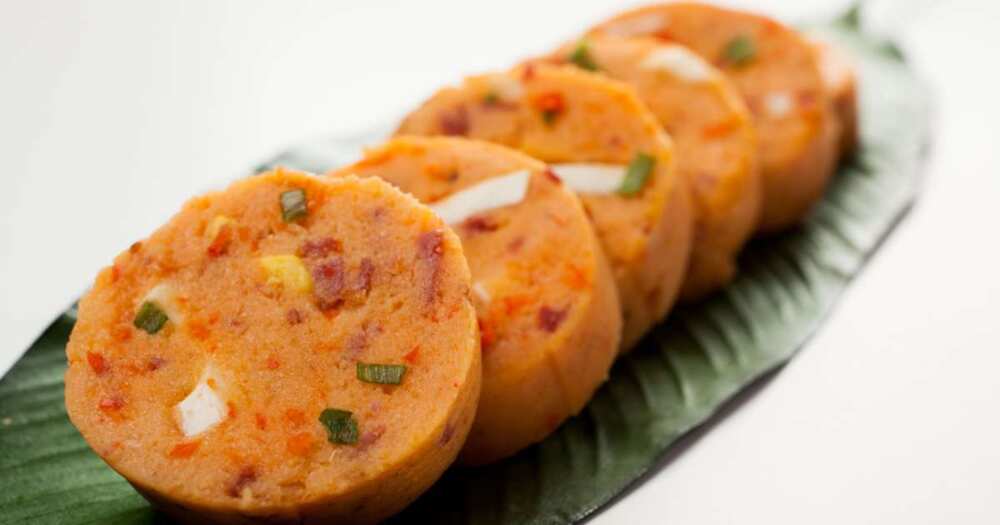 This is a traditional Nigerian dish that is high in protein. It is pudding from boiled beans, pepper, and onion. The meal is very nourishing and tasty.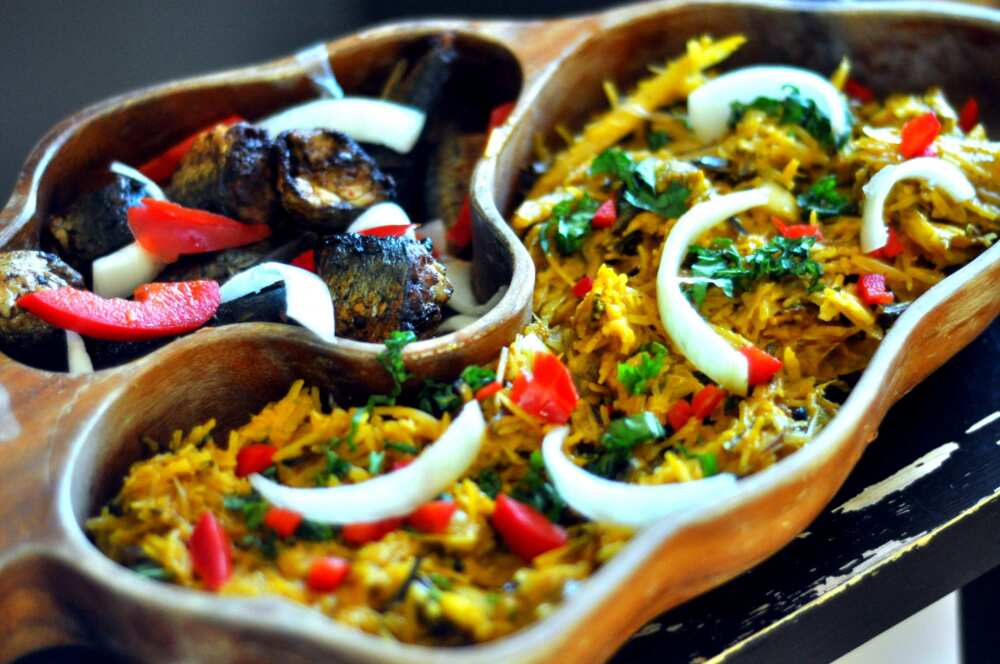 This dish is also known as African Salad is most common in eastern Nigeria.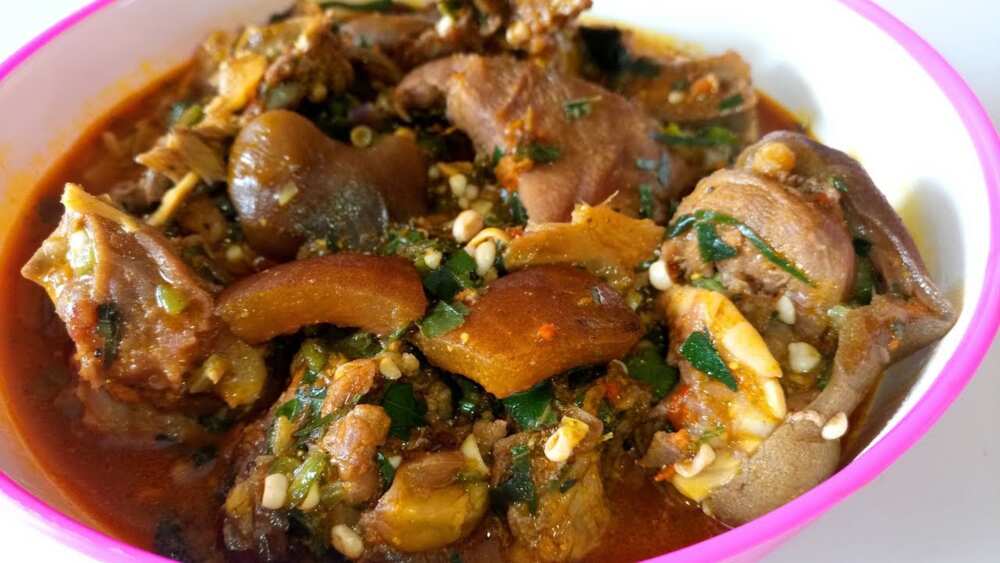 A delicious and popular dish, as well as an excellent alternative for those who have already become bored of Pounded yam.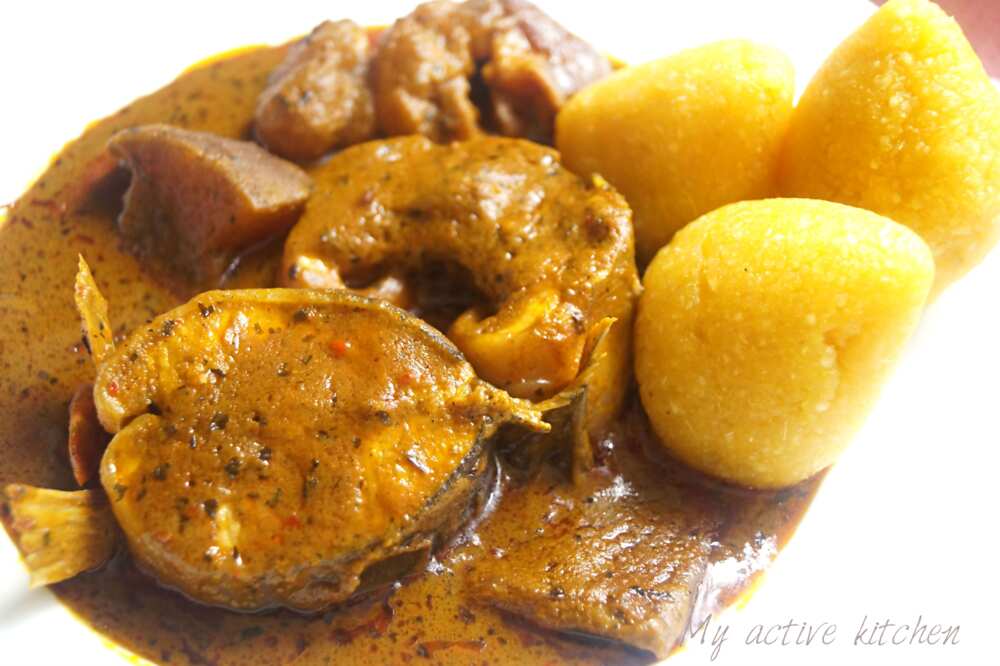 A superb and very loved dish in southern Nigeria. Cornstarch is often added to the soup to create a unique flavor and taste.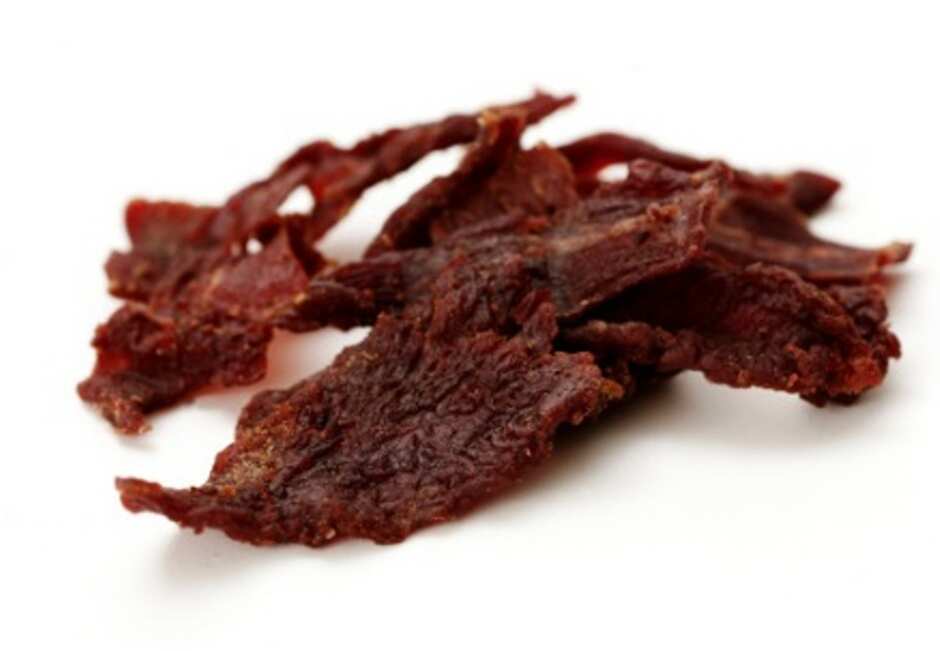 One of the varieties of dried meat with unique spices and flavor.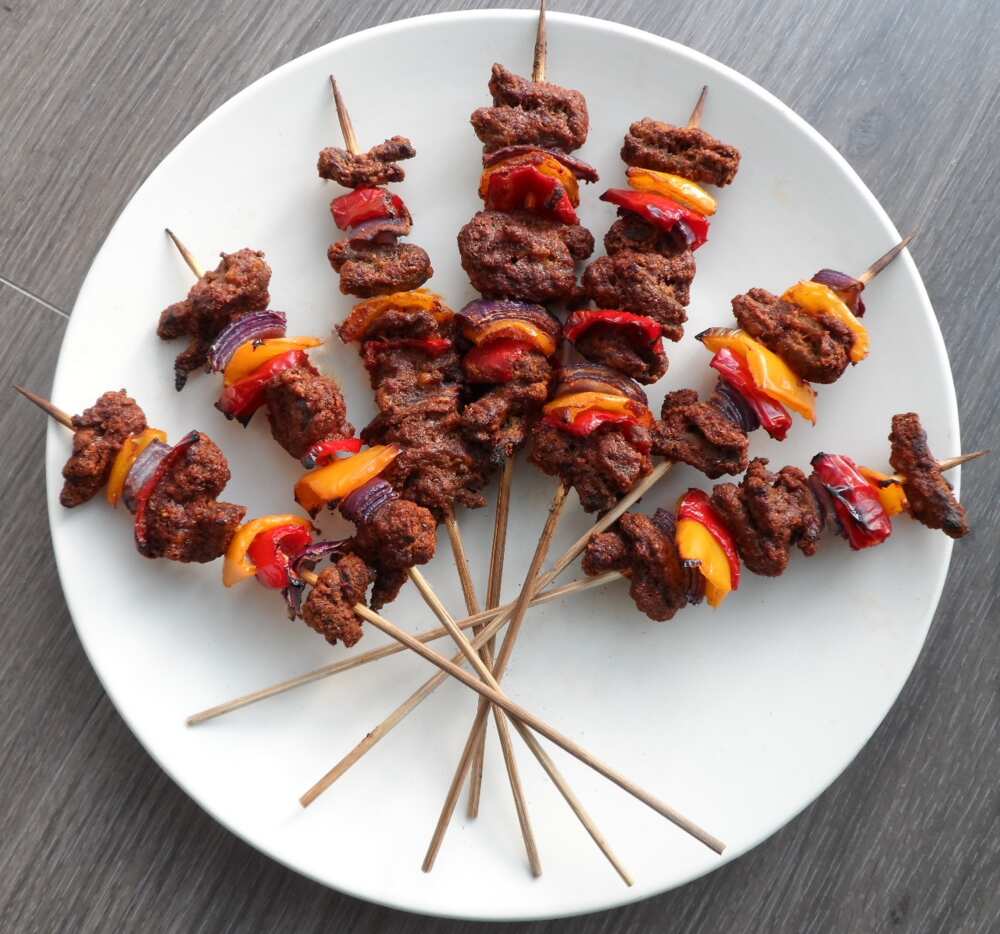 This dish can be described as grilled meat with spices.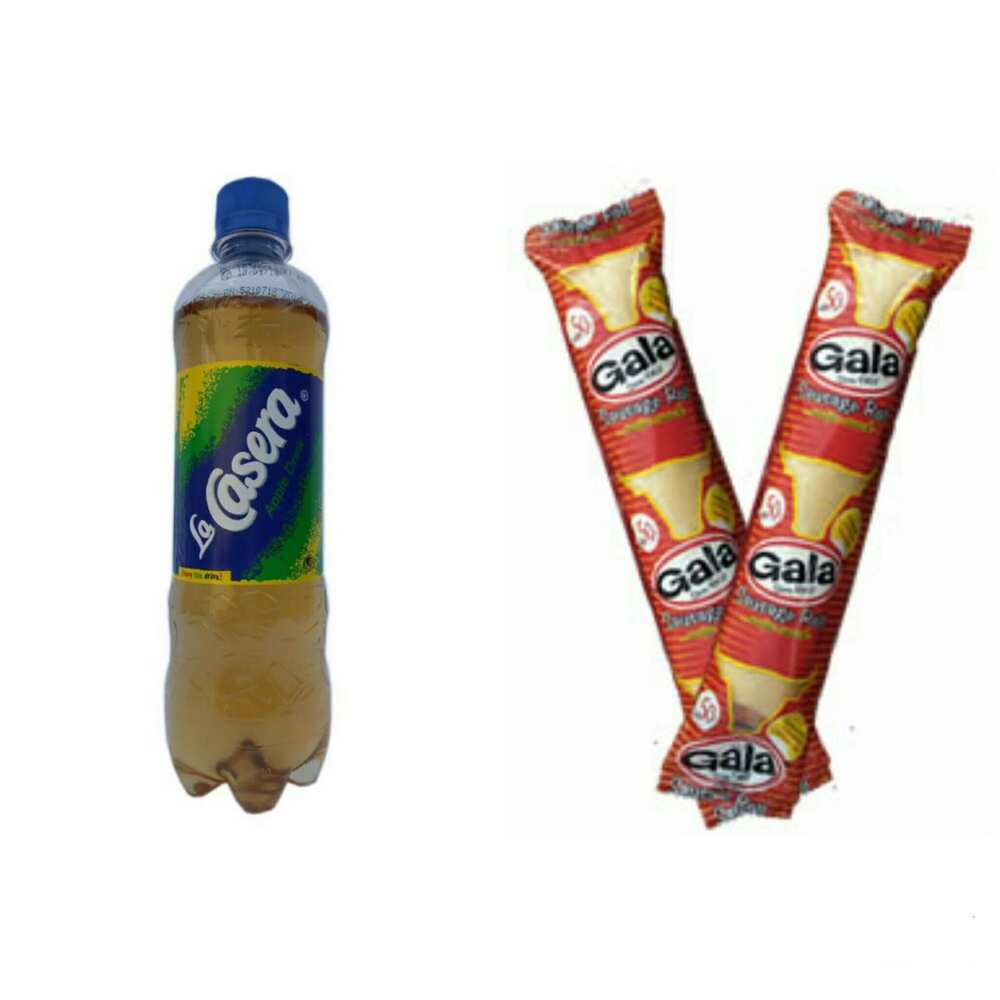 This duo perfectly satisfies hunger and is irreplaceable when you are in a hurry and want to have a snack on the go.
READ ALSO: Nigerian Yamarita recipe you will like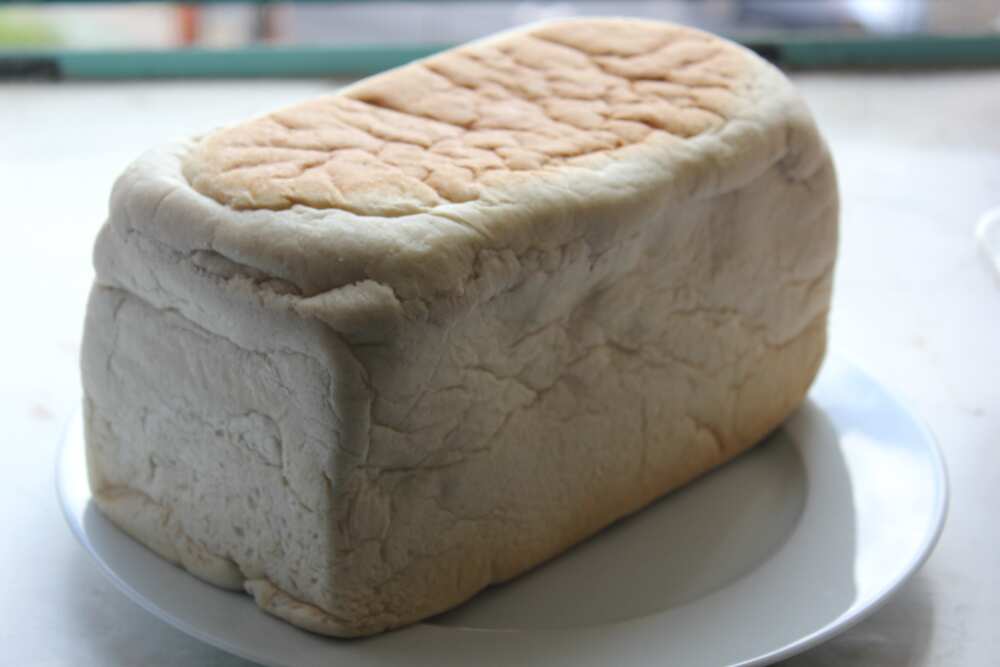 Among a wide variety of bread in Nigeria, almost everyone considers Agege Rocky bread to be the unique and balanced in its ingredients.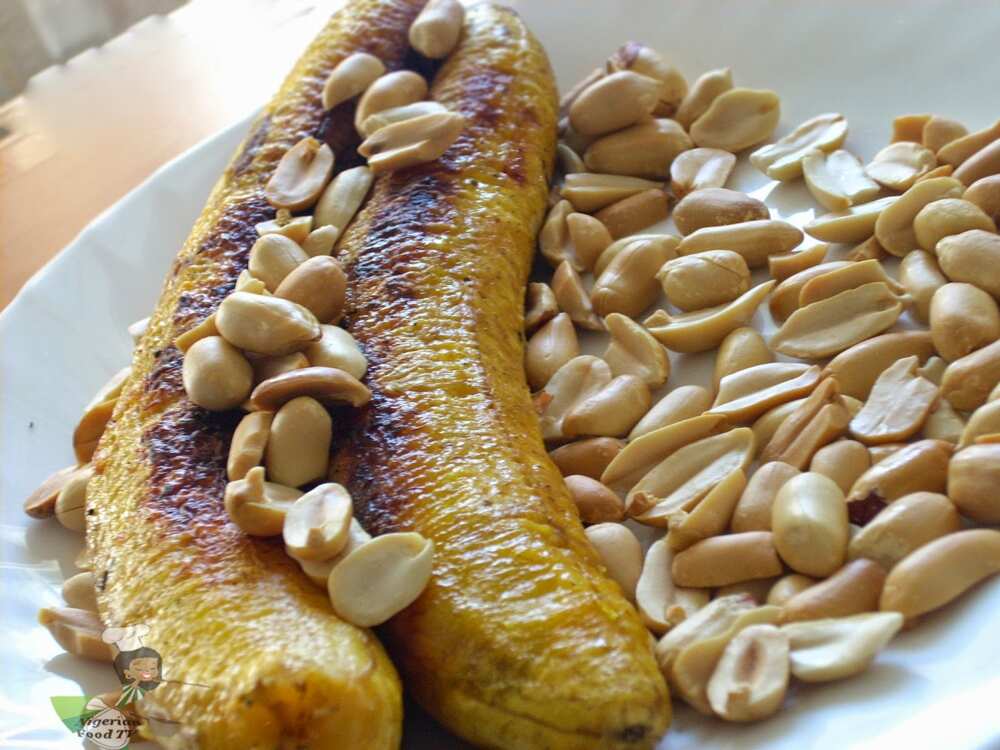 The perfect combination of fried banana and peanuts in butter.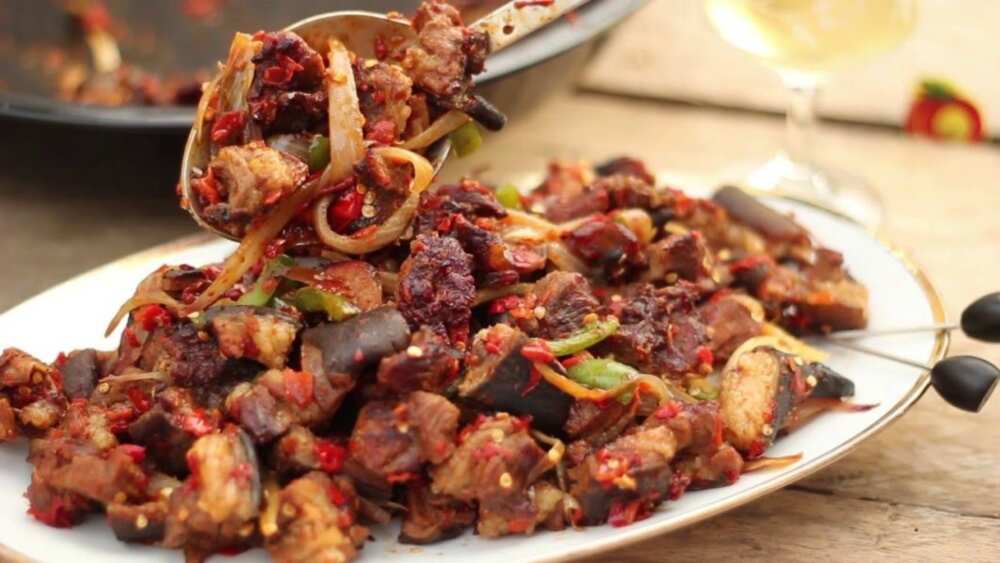 A popular dish in Nigeria, which is prepared from goat meat and pepper sauce. The meat is grilled and is a perfect snack during the day.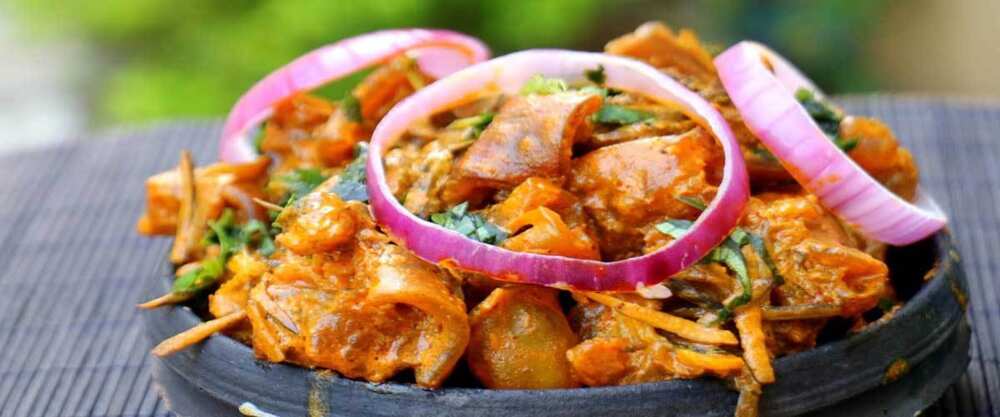 It is a spicy beef meat that is most common in eastern Nigeria.
Nigerian vegetarian food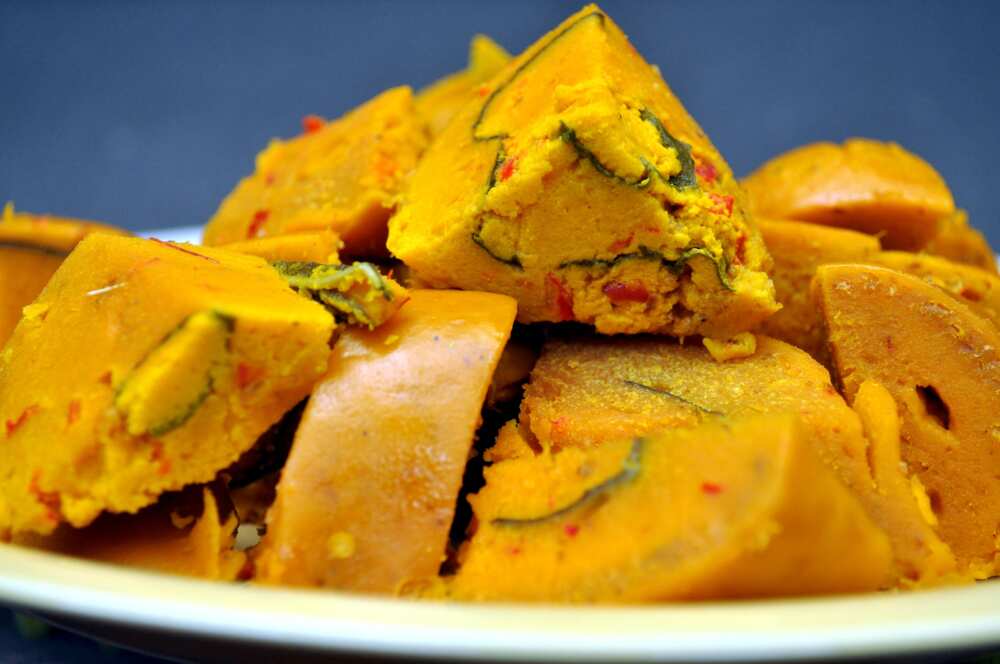 Nigerian vegan food is not so widespread as a usual one, but still, it is a common thing all over Nigeria.
This dish is a mixture of bean puree and spices. It can be combined with almost any Nigerian food and add various fillings to it.
This dish is indeed one of the most widely spread breakfast dishes. The plate is made from bean paste, spices, and corn flour.
Mushrooms are deep fried and are a great alternative to shrimps and chicken. This vegetarian dish is often served with pasta or cooked rice.
A delicious snack that is a bright representative of vegetarian food. The dish is made from flour, sugar, and yeast.
This dish is roasted plantain and spicy pepper sauce.
Nigerian food starters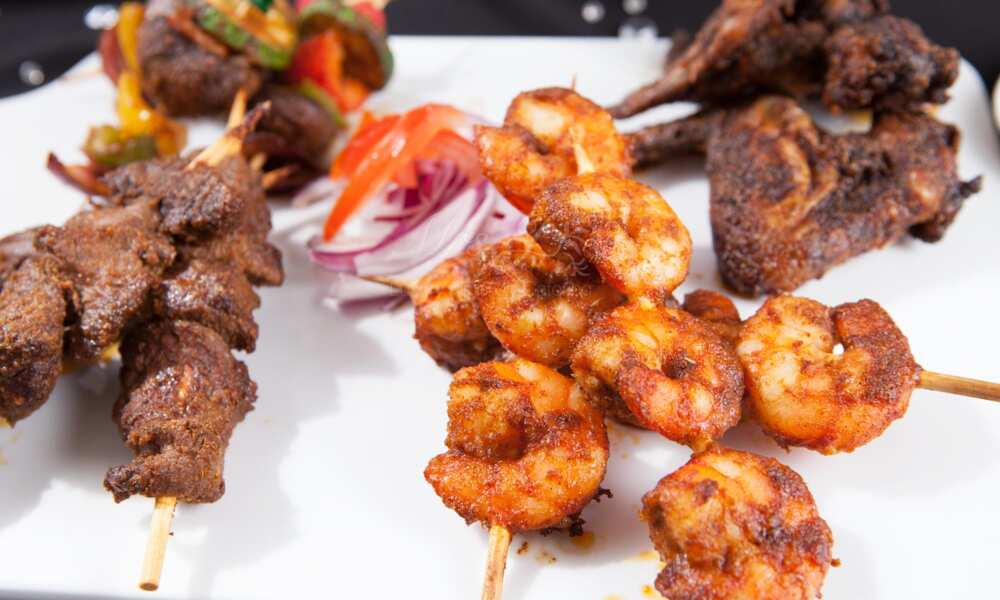 Initially considered as street food. However, this dish is increasingly being used at various night and home parties as a snack.
Peppered pomo and homemade boli
Perhaps this is the most famous and traditional Nigerian snack. Boli is desirable to eat hot.
Puff Puff with Minced Meat Filling
Minced meat filling always wins the hearts of adults and children when it comes to snacks. Meatballs are better to cook the day before serving.
Nigerian food spices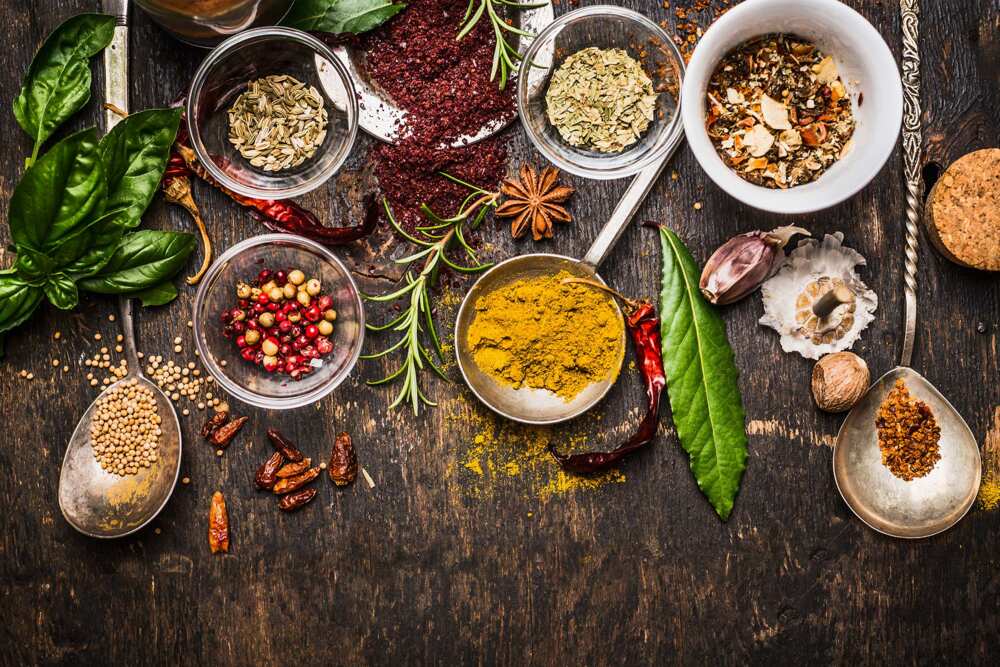 The most indispensable seasoning, which is used in almost every dish. For example, Egusi soup is especially tasty when it is even slightly too salted.
This seasoning is used to give the meat a tremendous aromatic flavor. In this case, the taste of meat becomes much more precious.
Very often this seasoning is used in meat dishes to give them a special flavor. For example, this could be Nigerian beef or chicken stew.
This spice is used in traditional Nigerian cuisine for a long time. It is used both in primary and dessert dishes.
It combines perfectly with meat dishes and soups and has a unique aroma and taste.
The main seasoning from which Nigerian pepper soup is prepared.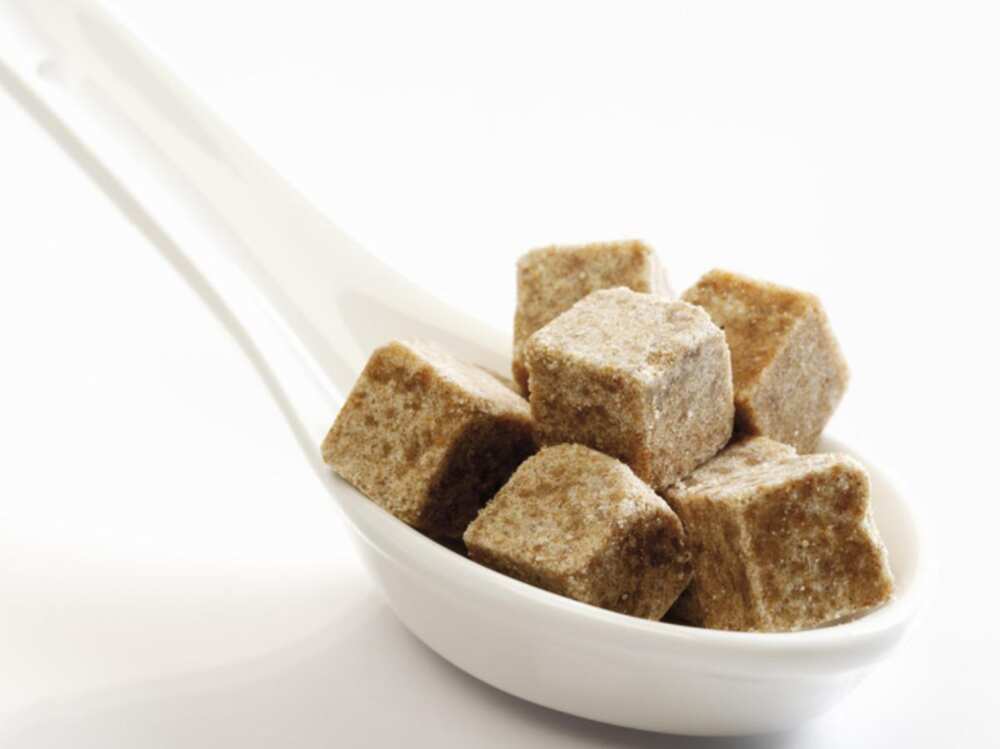 It is an irreplaceable seasoning in the kitchen of most homemakers.
Traditionally Nigerian bouillon cubes, made by fermenting locust beans.
One of the main seasonings in Nigerian cuisine, which is used to add spice and flavor. There are two varieties of habanero pepper:
Red
Yellow
Red can be added to any dish, but yellow is more often used for soups.
This is a reasonably spicy seasoning, which in its consistency resembles tomato paste. This is a traditional seasoning and is most often used to make soups.
Nigerian junk food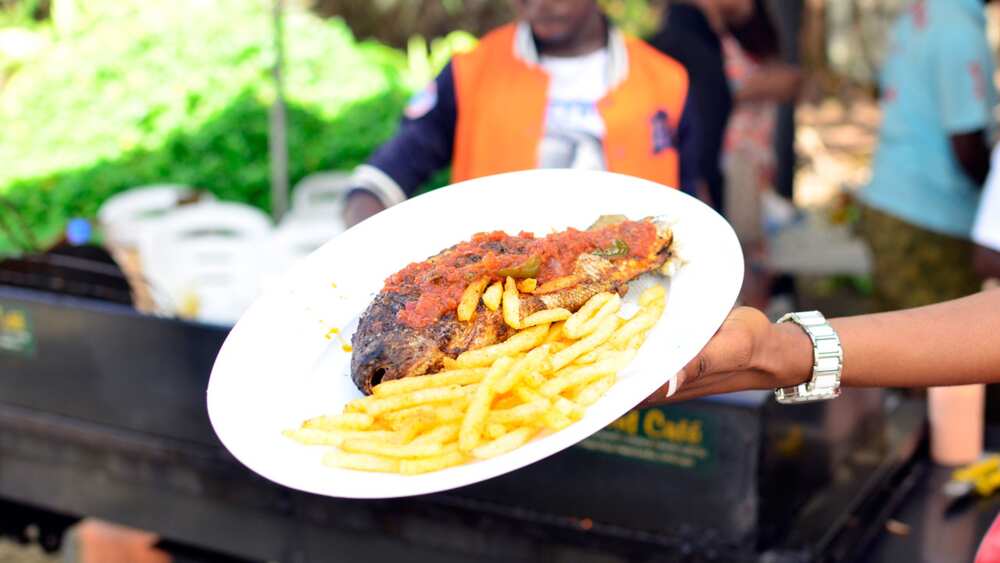 The list of this food is very diverse. We will try to stop on the most popular of them.
One can argue for a long time who exactly invented this food and how it is prepared. However, the main thing you need to remember is that its composition always includes rice, tomatoes and tomato paste.
Deep fried beans.
Bean and plantain pottage
Roasted beans and plantain.
Practically means any grilled meat that is roasted with the addition of various seasonings. Most often fresh onions are added to it, and it is served wrapped in a piece of newspaper.
A vegetarian dish made of brown beans mixed with onions, palm oil, and spices. Then the resulting mixture is wrapped in banana leaves and steamed.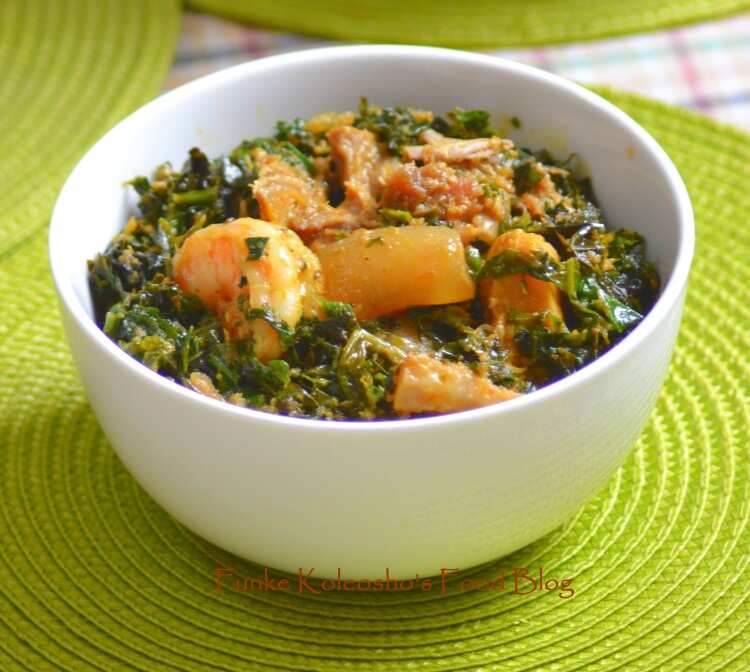 Delicious vegetable soup with pumpkin leaf and waterleaf.
This is a banana sliced diagonally and fried with salt.
Milled African mango soup with palm oil and spices. The basis for the soup can be meat broth.
Deep fried balls made of puff pastry. Most often, they are additionally sprinkled with powdered sugar.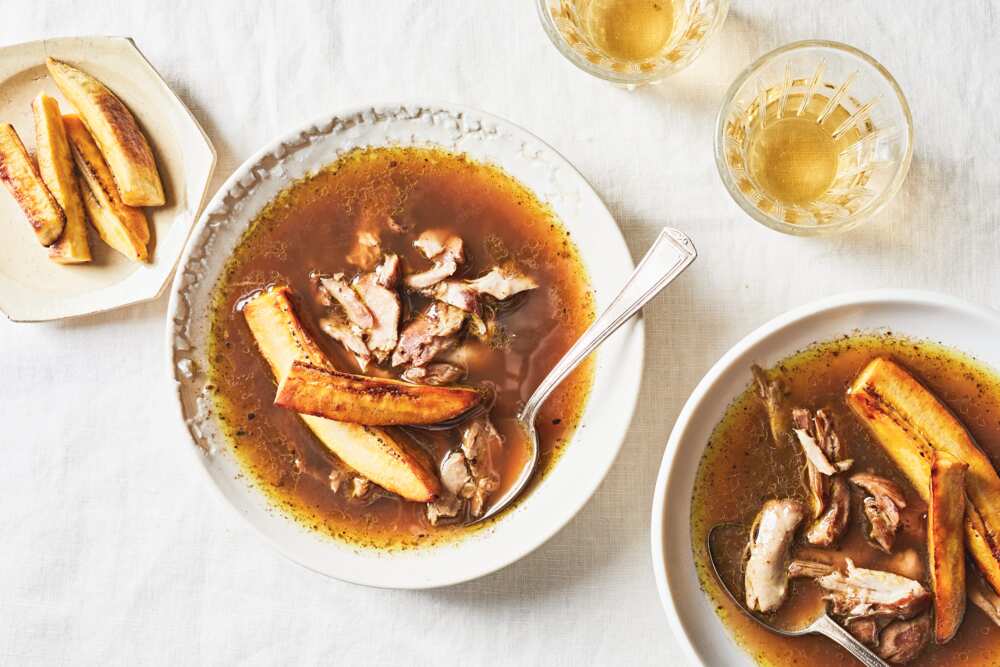 Very spicy broth with the addition of pieces of meat or fish, as well as a small amount of leaves of uziza.
Fried dough pieces.
It is a very popular soup that is stewed with palm fruit.
Pieces of meat are fried in palm oil with the addition of broth and seafood.
Nigerian food habits include a vast variety of different cultures and traditions. That is why it is challenging to choose one national food to represent the tribes of Nigeria.
READ ALSO: 4 amala food recipes
Source: Legit.ng