Top 10 cars in the world you may dream about
Fifty years ago a car was the most expensive and inaccessible thing for many people. But the scientific progress moves on, and life has changed, so today Rolls-Royces and Porsche is a usual thing on the roads of big cities in almost every country. We bet, that when you see an extremely expensive and beautiful car, you wonder how much it costs. Today we will answer this question and present to your attention top 10 cars in the world.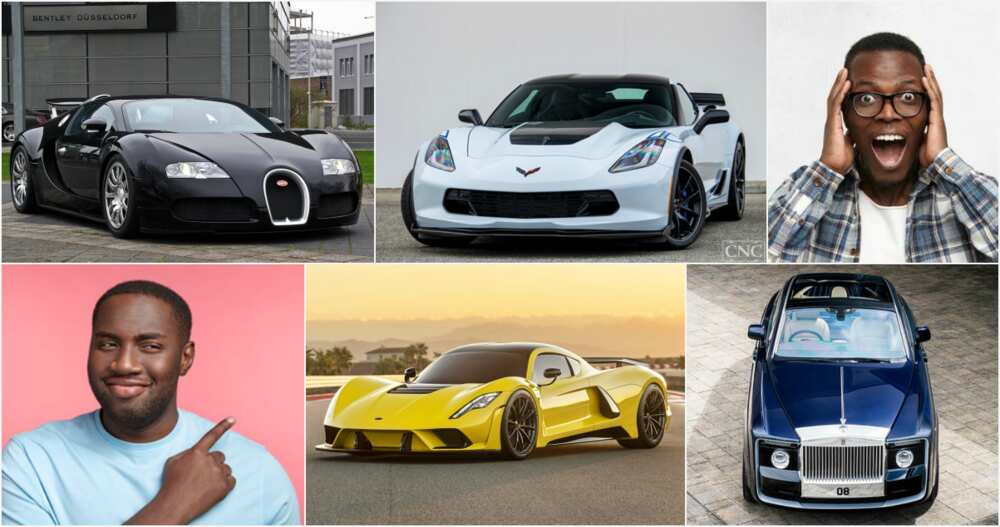 Top 10 best cars in the world
We are sure you will be impressed by the cars we are going to tell you about below. They are luxurious, exclusive, expensive and of course have incredible characteristics.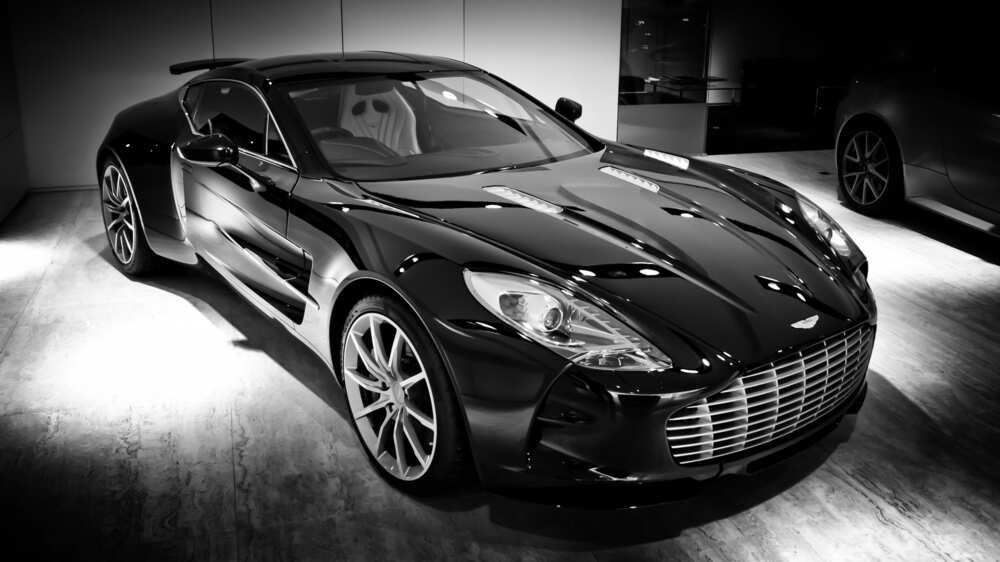 Photo: 7wallpapers.net
10. Aston Martin One-77 opens the list of world's top 10 cars you may dream about
The most favorite brand of cars for James Bond indeed can be listed as one of the coolest cars in the world. With an engine of 750 horsepower per tonne, it can accelerate to hundreds of km/h only in 3.5 seconds. The price of this super car is about 1,000,000 Euros.
READ ALSO: Longest car in the world
9. SSC Ultimate Aero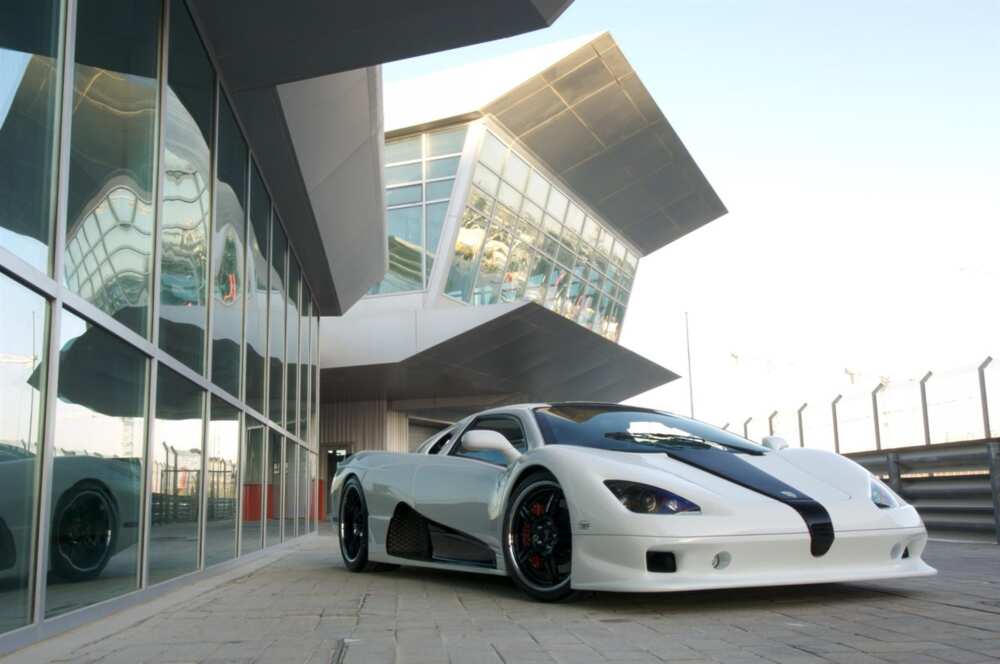 Photo: conceptcarz.com
The SSC Ultimate Aero is an American-built mid-engine sports car by SSC North America. Its top speed is 257 mph, and it can reach 60 mph only in 2.7 seconds. Actually, this American car is the 3rd fastest street-legal car in the world. It is said in some sources, that only 25 cars of this exact model will be produced and available on the market.
8. Maybach Landaulet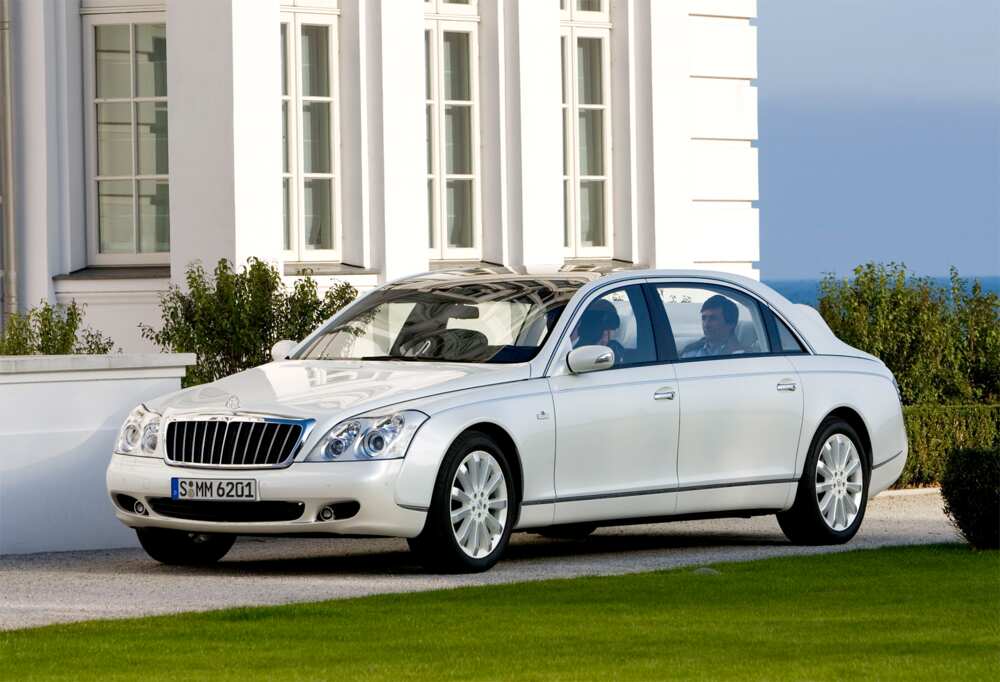 Photo: auto-database.com
This executive-class sedan is not only elegant but also has good technical qualities. Powerful 612 horsepower engine provides a high level of maneuverability and speed of driving. Unusual body type "landau" opens the top only over the rear seat passengers, because the car is supposed to be driven by a driver. The elegant vehicle interior and seats covered with white leather are combined with the technical innovations - a modern multimedia screen and massage system. This luxury car costs only 1.5 million dollars.
7. Porsche Carrera GT is number seven of our top 10 cars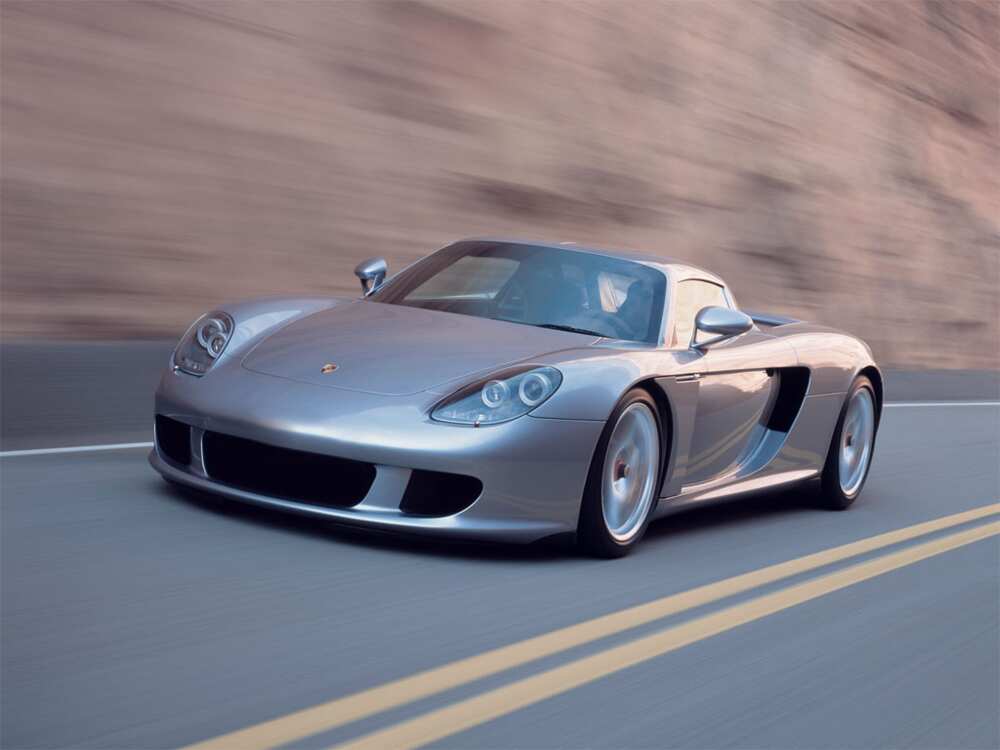 Photo: a2goos.com
It is a mid-engined sports car. It was elaborated and manufactured by Porsche in 2004 in Leipzig, Germany. It was Sports Car number one in the International list of Top Sports Cars of the 2000s. The price of this model is not very high. It costs only about $400,000.
6. Pagani Zonda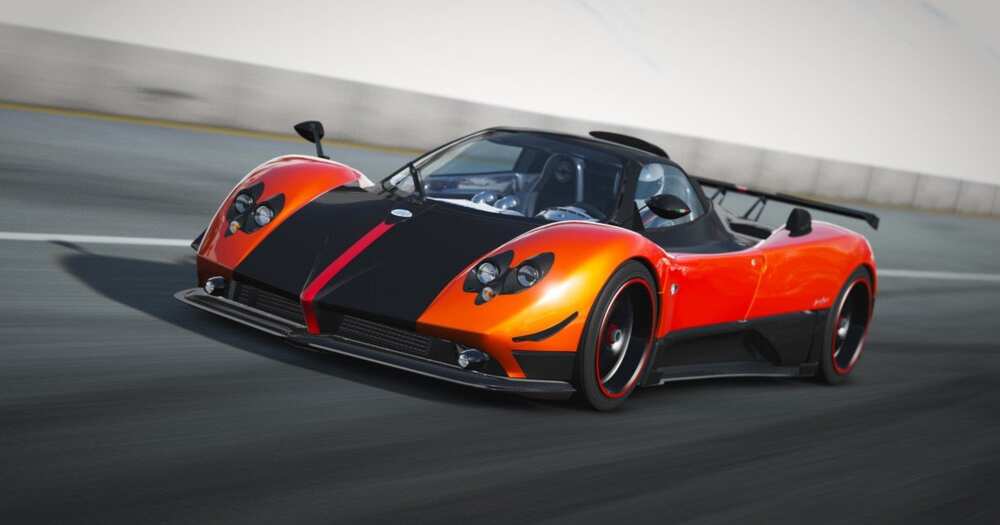 Photo: yandex.com
This sports car is also considered one of the coolest cars in the world. The Pagani Zonda Roadster is special in its own way. Its body is made of a special carbon-titanium alloy. This material is not very heavy, so the car weighs less, and it means that it is faster than many other expensive cars. With the help of aerodynamic bumper and a powerful engine, this machine accelerates to 339 kilometers per hour. Pagani Zonda Roadster costs about 1 million 800 thousand dollars.
READ ALSO: Costliest car in the world
5. Ferrari Enzo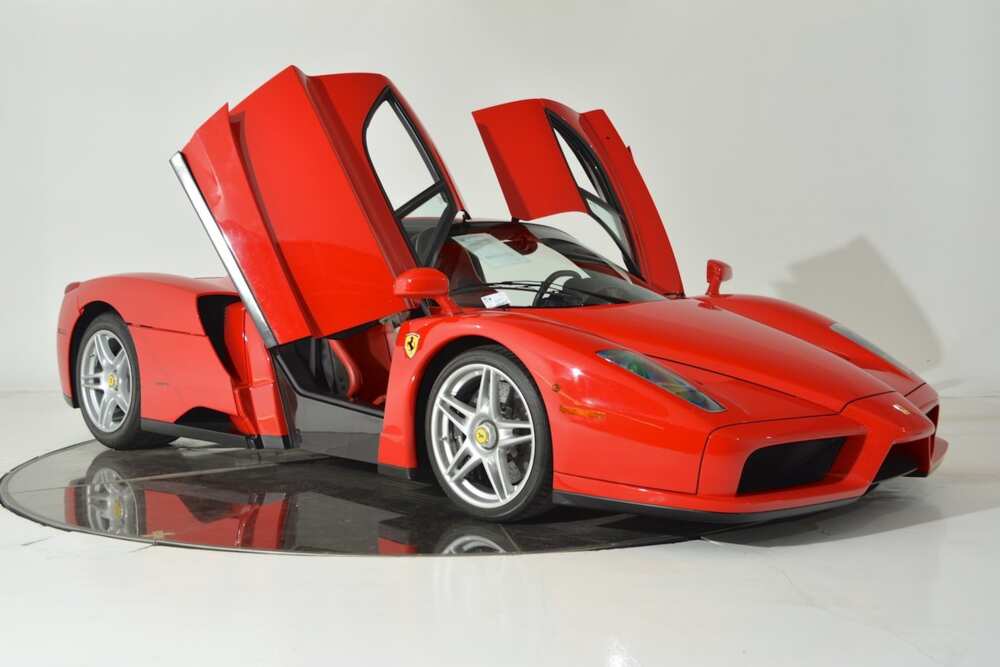 Photo: yandex.by
According to experts, the Ferrari Enzo is a perfect car for speed lovers. Speaking about its technical data and interior, Ferrari Enzo is indeed a sports car and includes such options as climate control and a high-quality audio system. It accelerates to 100 km/h only by 3.65 seconds, and its maximal speed is 350 km per hour. The seats are made exclusively for every customer and designed following a customer's figure. You can buy Ferrari Enzo with 1 million dollars in your pocket.
4. McLaren F1
Photo: gtspirit.com
The McLaren F1 is a sports car designed and manufactured by McLaren Automotive. In 1994, the McLaren F1 was the best, the fastest and most expensive car. Can you imagine, that 15 years ago it already had a revolutionary speed of 240 mph and reached 60 mph in only 3.2 seconds! The car features numerous proprietary designs and technologies. It is lighter and has a more streamlined structure than many contemporary designed sports cars. Nowadays it costs 1.2 million dollars.
3. Koenigsegg CCXR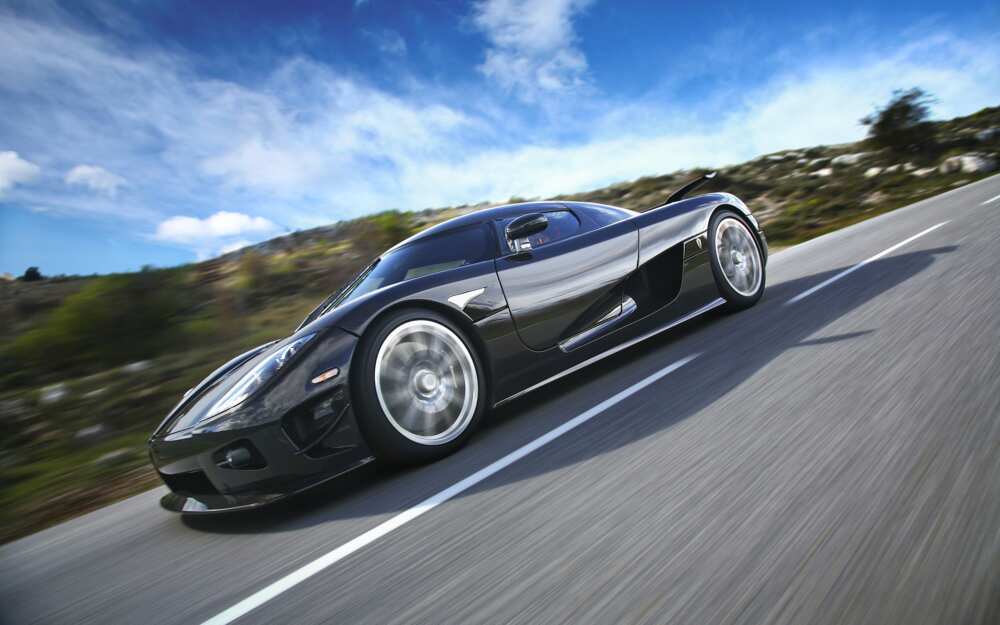 Photo: mota.ru
This machine costs $1 million. Concerning engine power, it deserved leadership in the ranking of the coolest car in the world in 2013. Maximal speed of the vehicle is the same as that of the Bugatti - 400 km/h.
2. Lamborghini Reventon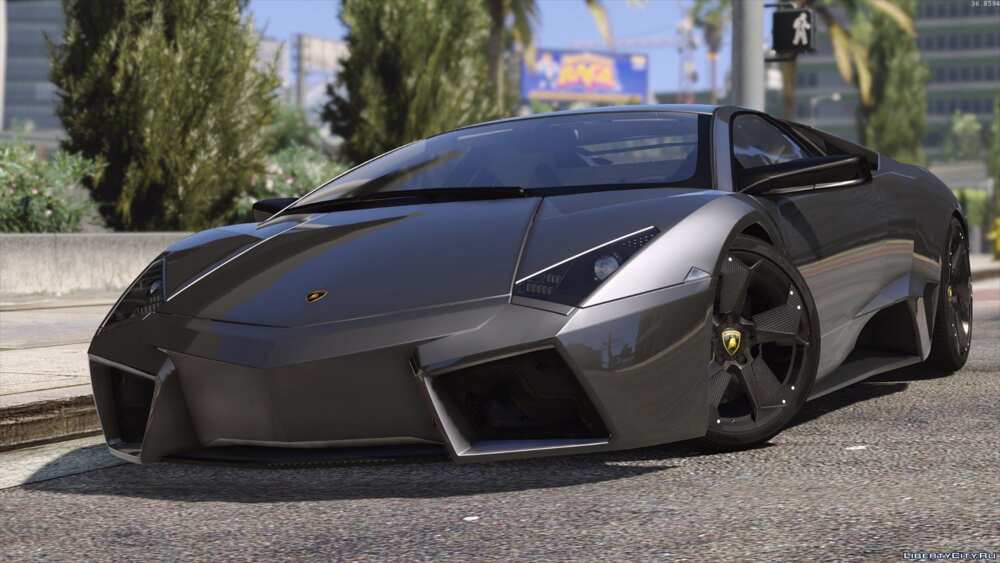 Photo: libertycity.ru
There are only 20 of this car in the world, among them, one is kept in a museum in Italia. Lamborghini Reventon has at least two special features. The first one is its uniqueness - be sure, the sport-car of similar design will definitely not be met anywhere in the world. The second feature is its individuality - every owner's name is laced on the instrument panel of each vehicle. Lamborghini Reventon costs 1.6 million dollars.
1. Bugatti Veyron
Photo: carwallpapers.ru
According to www.wonderslist.com from 2013, this sports car does not descend from the first lines of ratings like ours. Bugatti Veyron is the coolest car in the world. It is fast, powerful, speedy and expensive. It costs a little more than 2 million dollars. Veyron is produced in limited series, so even if you have money, you will hardly be able to buy this vehicle.
READ ALSO: Who owns the most expensive car in the world?
The most expensive car in the world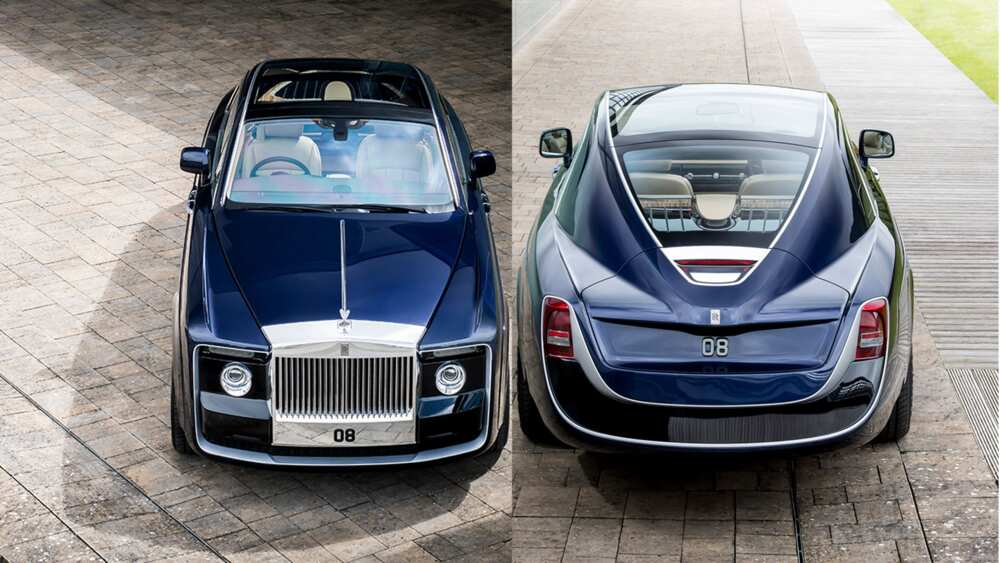 Photo: www.realclearlife.com
The most expensive car in the world according to www.beautifullife.info is Sweptail by ROLLS ROYCE, and it costs $13 million! It looks like a yacht from the back. And it was designed for a particular customer whose name is not divulged. This car is made only for two passengers. The sunroof is fully panoramic, tapering down sharply like those of the racing yachts. The interior of the vehicle is made of expensive wood, and there are laptops behind every door. Some sources believe that the owner is a yacht collector who is not greedy to buy such a car.
The fastest car in the world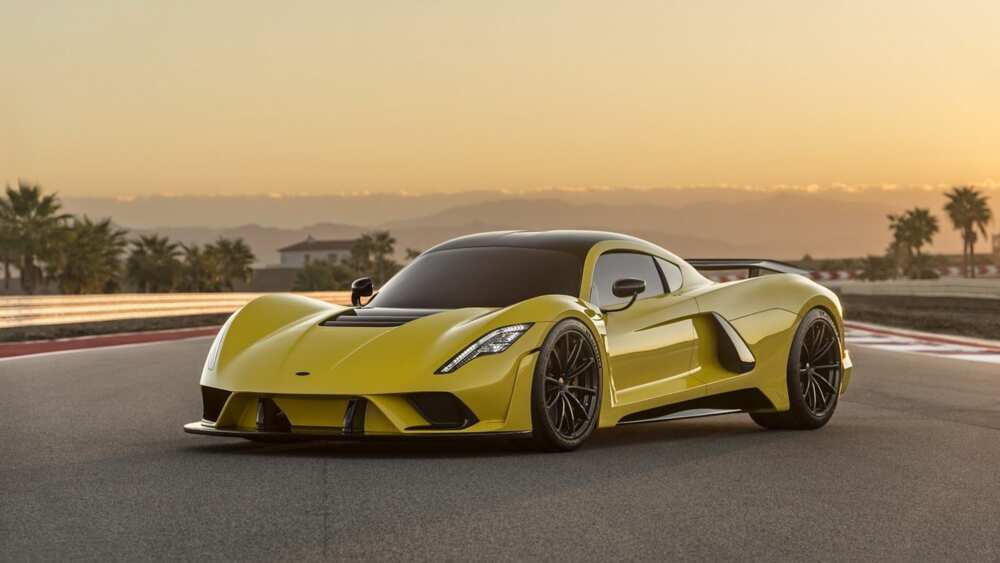 Photo: autorai.nl
According to speedvegas.com the fastest car in the world is Hennessey Venom F5 with its speed of 484.41 km per hour. The car can go from 0 to 400.73 and then back to 0 km per hour in less than 30 seconds. It is even listed in the Guinness Book of World Records as the fastest car in the world.
The finest car in the world and the coolest car in the world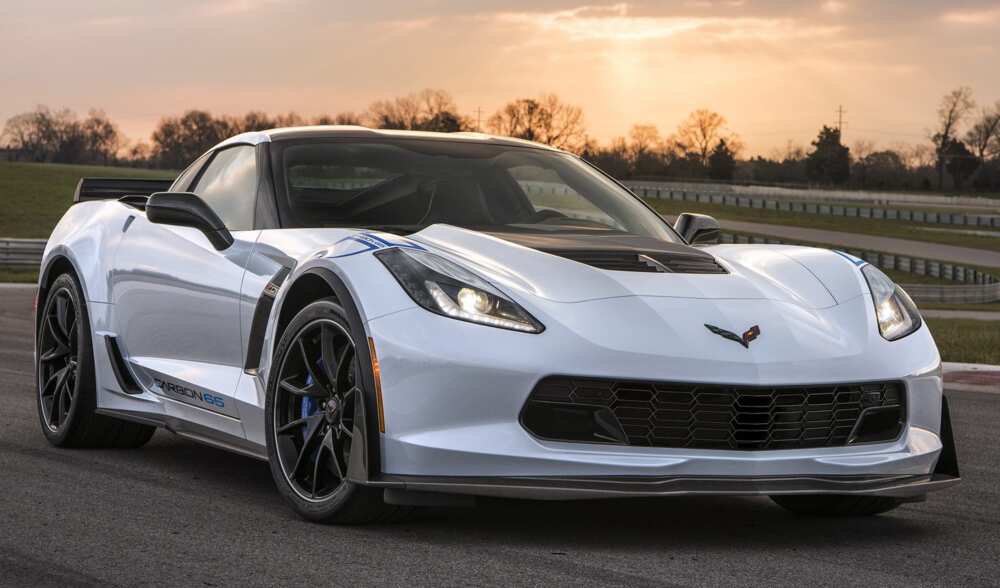 Photo: guvenlilazerepilasyon.com
The 2018 Chevrolet Corvette Z06 that costs $79,495 and even more is believed to be the coolest car of the year according to the version of www.thedrive.com. The Z06 is powered by a 6.2-liter supercharged V-8 that pushes out 650 horsepower and 650 pound-feet of torque. The interior of the open top car is designed with a luxury material – red leather. It can be heated, and ventilated front seats and dual climate control make for a clean drive. The 8-inch diagonal LCD shows various information like speed, temperature abroad and inside and so on. Besides, it is presented in ten different colors. Among other privileges of the car are:
Carbon-fiber roof and hood.
Dry-sump oil system.
Titanium intake valves.
Composite floor panels.
Hydroformed aluminum frame.
GT bucket seats available in premium Napa leather seating surfaces with 3LT trim level.
Available Competition Sport bucket seats are built for cornering, with pronounced side bolsters.
Precision hand stitching is available in a variety of accent colors.
Lightweight aluminum and carbon-fiber trim adds another level of refinement.
Flat-bottom steering wheel enhances the driving experience.
The newest car in the world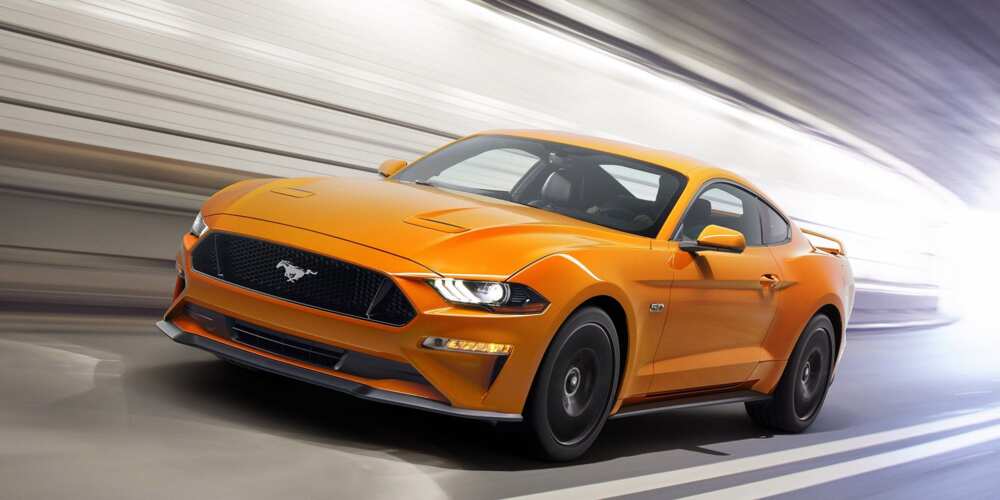 Photo: motormania.com.ua
The 2018 Ford Mustang GT has 460 HP and can accelerate to 97 km per hour only in 4 seconds. There is also 2018 Chevrolet Corvette ZR1, 2018 Jeep Wrangler and 2019 Toyota Supra, 2019 Ford Mustang Shelby GT500 and 2020 Jeep Wrangler Pickup are the latest cars for car lovers to look forward to. according to the version of www.roadandtrack.com.
These cars seem to be the vehicles of the future, but they are already available. The only obstacle to owe them – is the question of money. But the scientific progress moves on and we hope that in 20 years, every driver will be able to afford at least such cars for an entirely reasonable price.
READ ALSO: Davido's new car purchased in 2018
Source: Legit.ng