Top 10 Nigeria tourist destinations
We have top tourist destinations in Nigeria for you. Read on to see the overview of the best places to visit in our country. These are beautiful and unique destinations, each of them is interesting in its own way. So, check them out.

10 examples of the best tourist destinations in Nigeria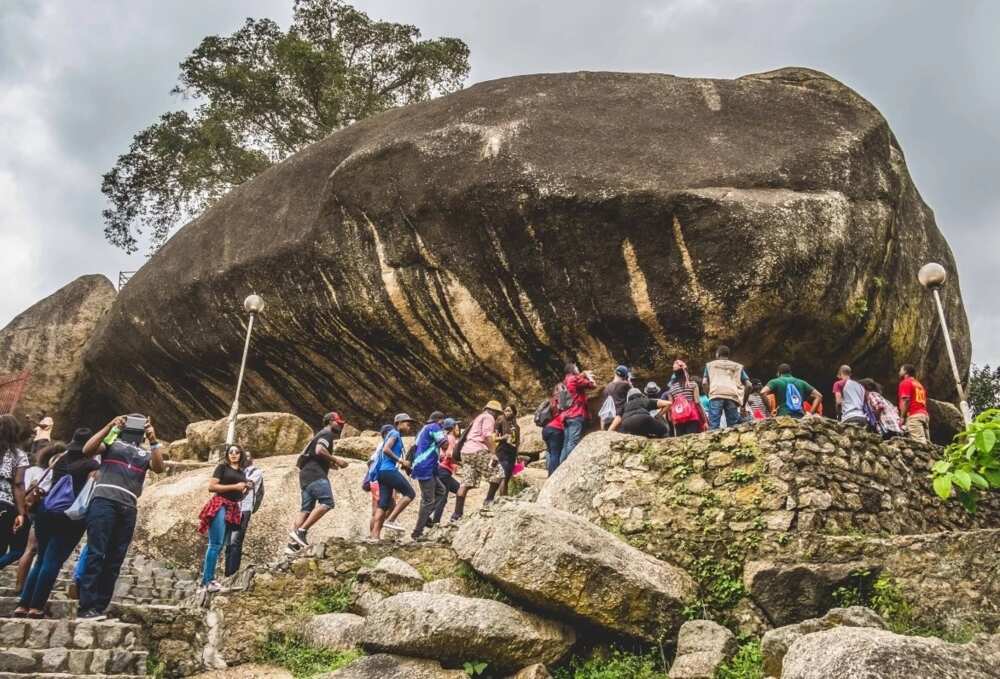 Photo: informationng.com
READ ALSO: The most beautiful country in Africa - Top 17
This famous showplace is situated in Abeokuta, Ogun State. This rock is also called "fortress of Abeokuta" actually the name of the city can be translated as "under the rock" this place is one of the best Nigeria destinations.
The tourists can see here monuments of ancient religious symbols, unusual trees, natural tunnels, gardens on the rock, natural cantilevers.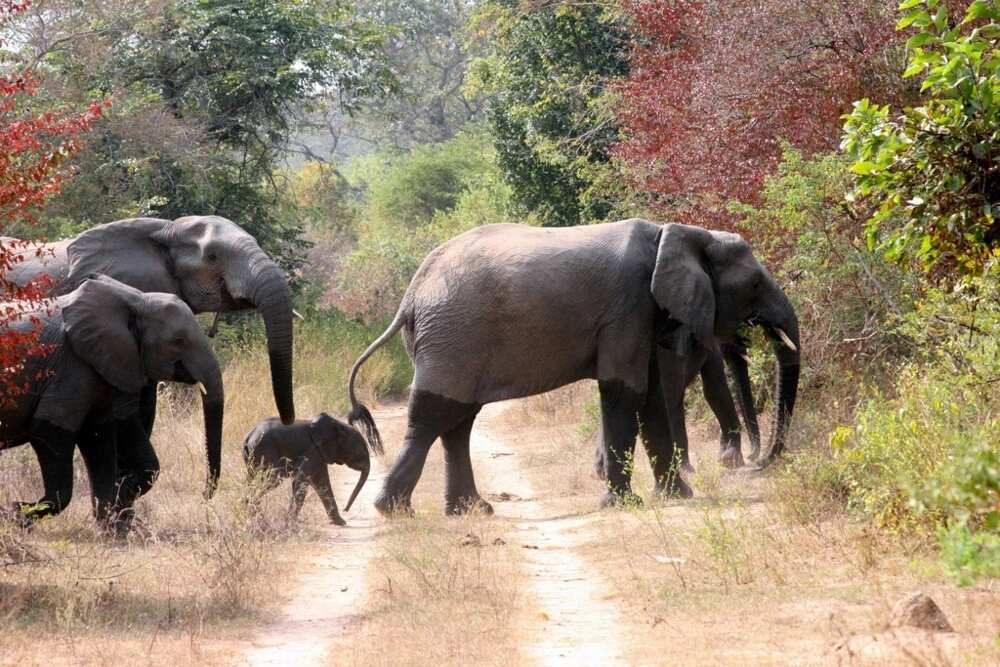 Photo: logiccv.com
The biggest wildlife retreat of Nigeria is situated in Bauchi State. Here one can meet the country's largest herd of elephants, explore tropical forests, and embark on an exciting guided safari tour.
The visitors can see here different varieties of animals, for example, patas monkey, western hartebeest, roan antelope, olive baboon.
Lekki Conservation Centre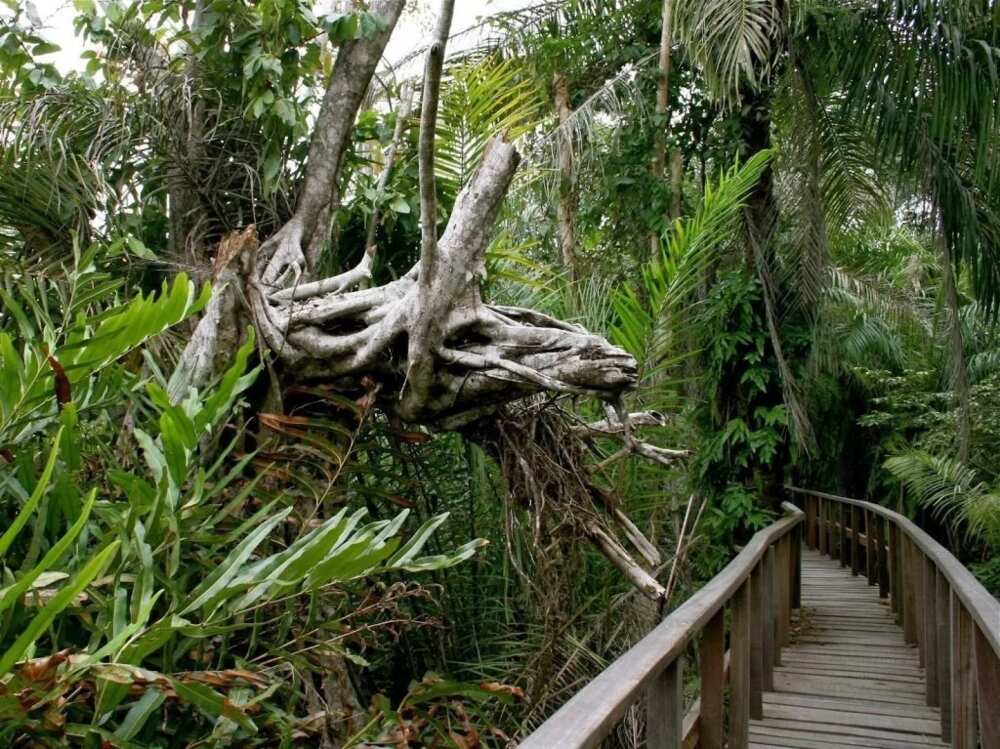 Photo: ToLet.com.ng
This place is recognized as one of the best nature reserves. The centre is the best place to escape from the big city, enjoy fresh air and relax. It is not only a beautiful place it is also used for the preservation of unique biodiversity.
Zuma Rock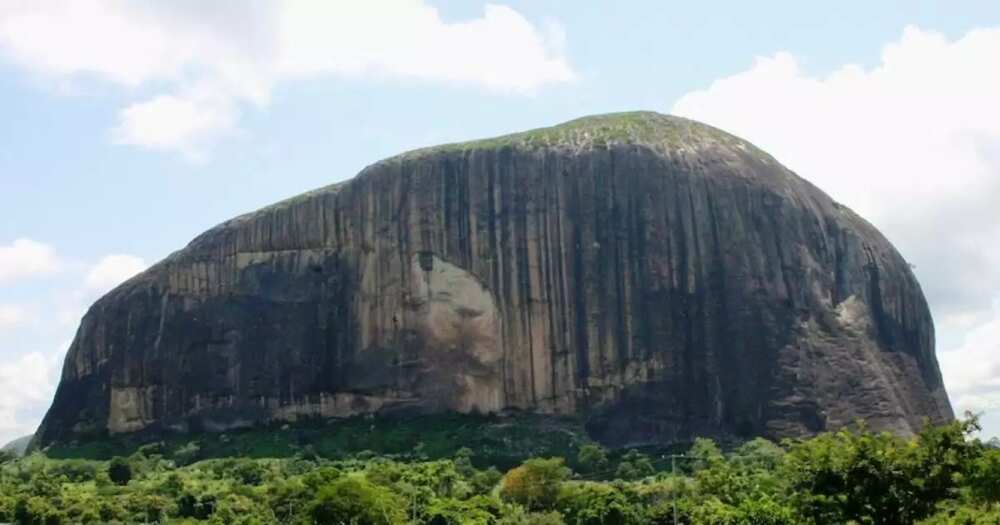 Photo: Pulse.ng
This is another one among top tourist destinations. Zuma Rock is located in Madalla, Niger State. The stone described as the watchman-stone that stands over Zuba Town. Zuma Rock has a royal position because other local mountains stay at a considerable distance from it. Zuba people are sure that it is a form of respect that is paid to the Rock.
If you visit the Zuma Rock in the time between April and October, you will be able to see Zuma Rock Fire, this fire that appears at the apex of Zuma Rock under heavy rainfall. It is one of the most famous wonders of Zuma Rock.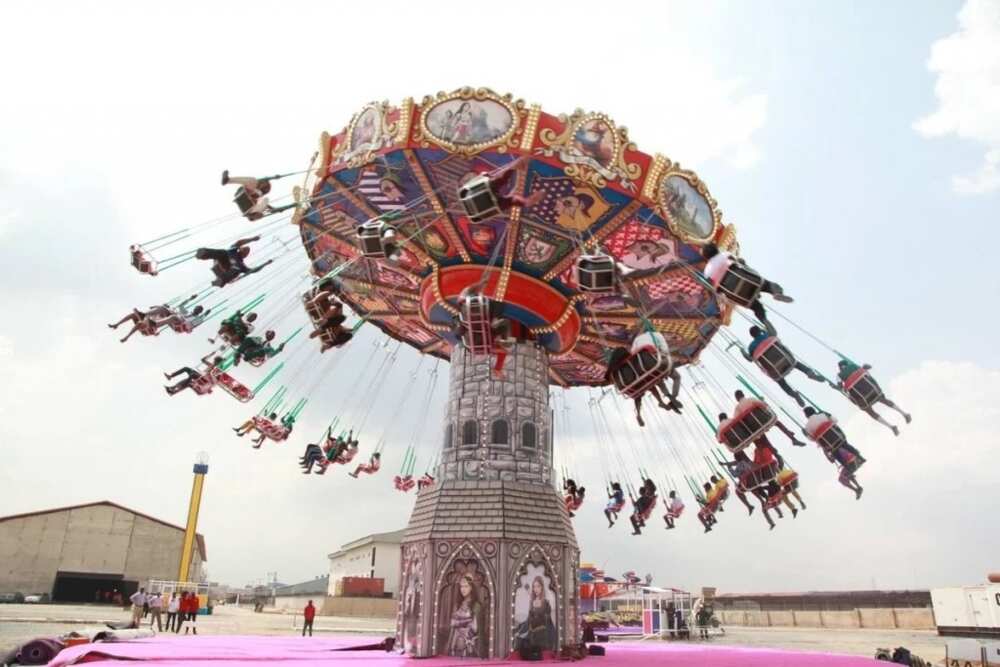 Photo: newmail-ng.com
READ ALSO: Igbo festivals and holidays
Hi-Impact Planet proposes world-class fun for everyone. You can find rides, games and numerous attractions for visitors of every age.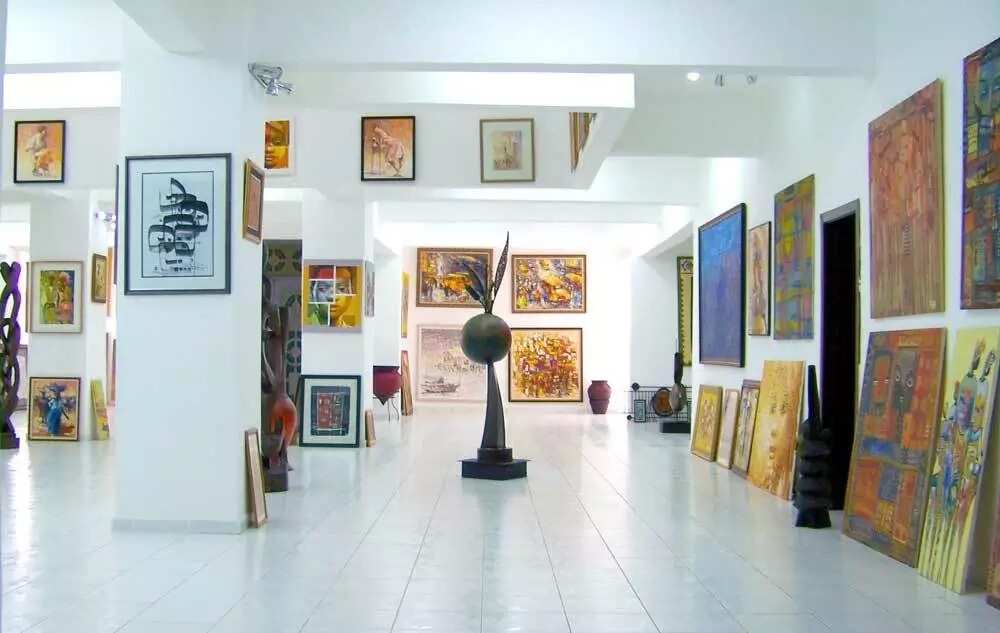 Photo: Hotels.ng
This a five-story building is a main spot of art in Nigeria. The walls of a building are covered with different artistic inscriptions and drawings, even the fence is adorned with rare marbles. You feel the beauty of art when you walk into the galery through colorful gates. There is no doubt that this place is one of the leaders in the list of bedazzling Lagos destinations.
In the inner courtyard one can see tie-dye workshop, stone sculptures, hanging craftworks, and of course, there is a wide range of art displayed inside the building.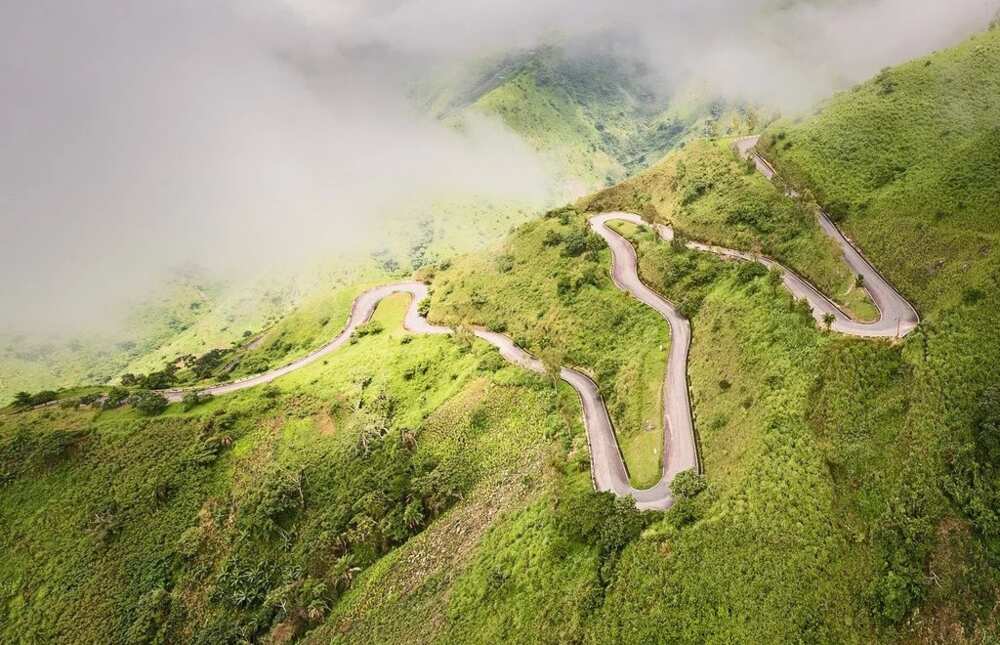 Photo: Nigeria Facts
This place is considered one of the most beautiful tourist destinations in Nigeria. Obudu Cattle Ranch is situated on the Obudu Plateau, near Cameroon border. Today this place even named the best destination choice of tourists in the country.
Here you can see calming ambiance and attractive landscape, there is always temperate weather, so you can fill yourself very comfortable here. Tourists can rent here a room or even a hut and enjoy the beauty of Obudu Cattle Ranch as long as they want. The ranch is always open for the visitors, but the best period is between October and February, during this period the air is frosty, and the sky is very bright.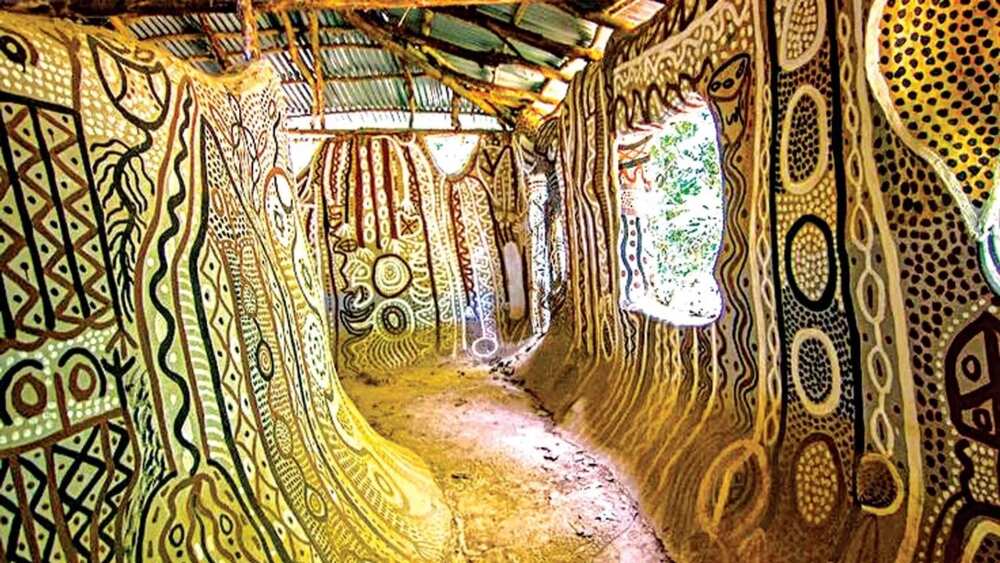 Photo: damiadenuga.com.ng
READ ALSO: Beautiful and fun places to visit in Lagos
This place is one of UNESCO world heritage sites. This sacred forest is a destination of a big number of tourists, and the place worth such attention. It is situated at the outskirts of Oshogbo city. The area covers 75 hectares of land, and Yoruba people believe that this place is home of the goddess of fertility, her name is Osun. People celebrate an annual festival in honor of this goddess.
Here you can find effigies of different deities and unusual shrines.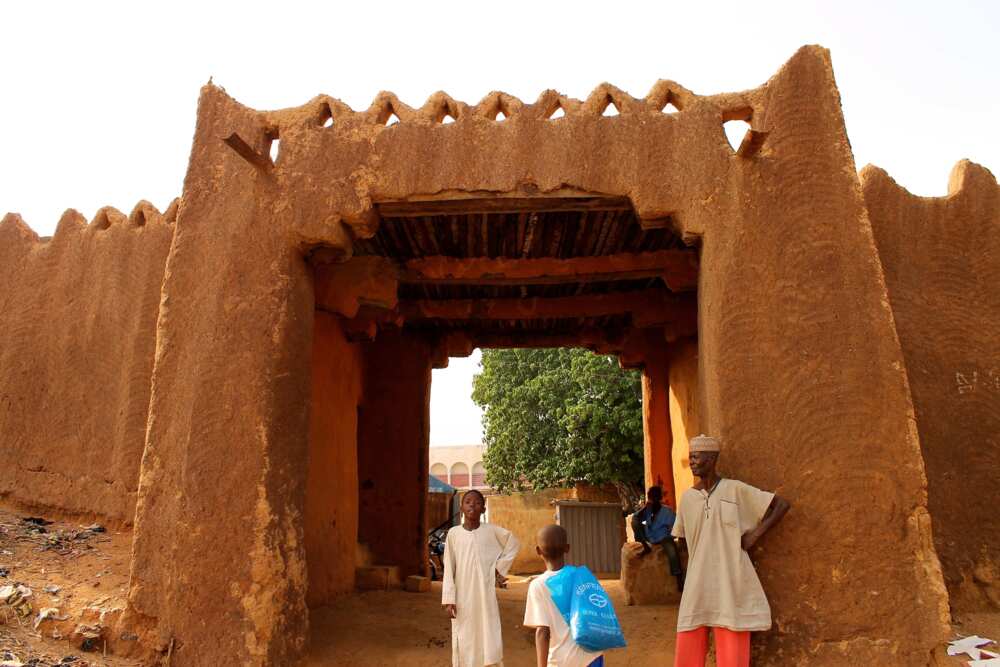 Photo: imgur.com
Tourists love this old part of Kano city. There are beautiful mud houses build with Hausa architectural dexterity, and the streets have narrow roads. All these buildings create a unique atmosphere of the ancient city, although some old structures are already lost. You should definitely visit this place to feel the spirit of ancient times.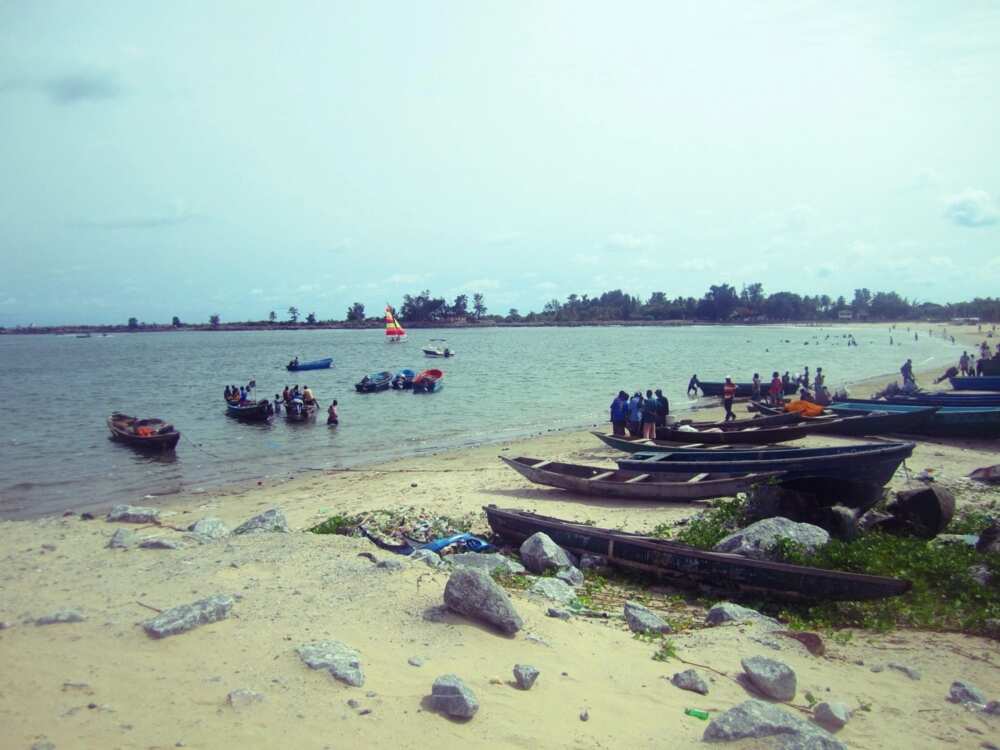 Photo: gezi.com
This is a known sheltered beach situated near Lagos Harbour. This place is very popular among swimmers and water-sports enthusiasts. This is an island of beauty removed from the noise of crowded Lagos. Tarkwa Bay Beach is not as noisy as other public beaches, which makes it a great place to spend time in the company of close people, the beauty of the beach makes it a quiet romantic place.
The country is rich in beautiful places, unique buildings, and wonders of nature. The infrastructure and tourism of the country show good development results in recent years. The diversity of cultures, different climatic conditions, the beauty of nature and a long history created many wonderful places in the country. Of course, this is not the whole list of attractions in Nigeria, there are many more beautiful places in Nigeria.
READ ALSO: Most popular countries in Africa in 2018
Source: Legit.ng