Adebayo Ogunlesi bio and facts are interesting to all those Nigerians who know about his amazing story of success. He's a role model for many young Nigerians who are into making a successful career and reaching their own tops.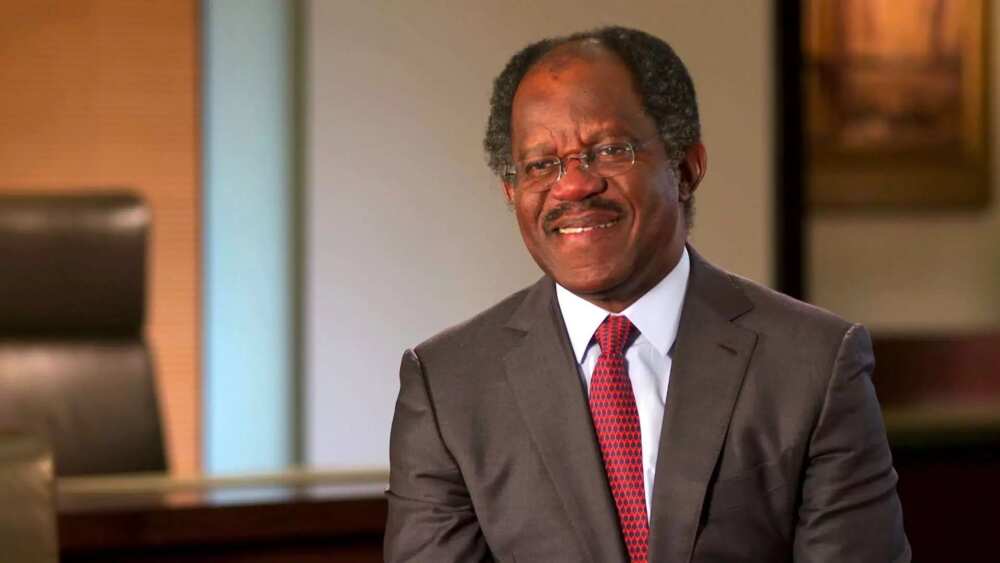 Adebayo Ogunlesi's bio and facts about his life
Born in 1953 in Nigeria, Adebayo Ogunlesi has become one of the most prominent investment bankers in the USA and built a career through 20 years of dedicated work. Today, he's a head of a division of the Credit Suisse First, which is located in Boston. Now, he's leading a team of 1,200 bankers and supervises assets of almost $3 billion.
READ ALSO: Snoop Dogg biography
Adebayo Ogunlesi's father was a professor of medicine in Nigeria. In 1970s, Adebayo took a trip to England and entered the Oxford University. He wanted to study economics and politics. After the completion of a Bachelor's degree (received with honors), Ogunlesi went into further education in Harvard. There, he entered the Law School and, except him, there were only two other foreigners in the class.
The school has such rules: they don't like accepting foreigners but it was a lucky occasion for Adebayo that he was admitted. While there, Adebayo and another guy from his group became the first ever Africans to edit the Harvard Law Review.
Now, it's curious enough to hear that at that time Adebayo had a kind of irrational fear of numbers. This is why he entered Harvard Business School at the same time while he was studying law. He expected that studying finance and other related disciplines would overcome his fear.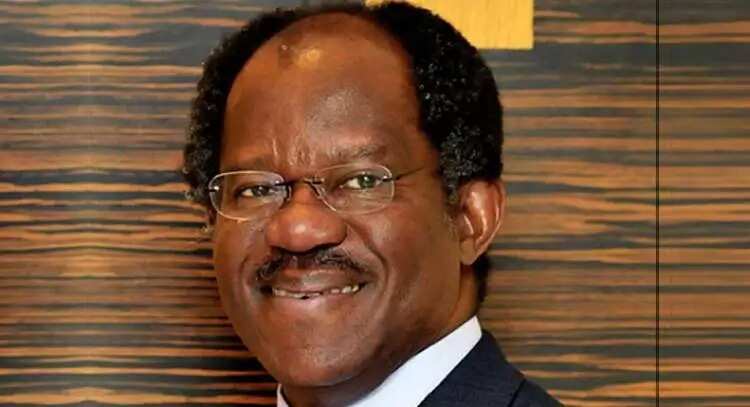 In the meanwhile, he completed law and received a Master's degree in 1979. This was a push for his career for in a while, he became a clerk for a judge serving in the US Supreme Court. This was a great exception, too, because there had never been any non-American clerks occupying this position ever in history.
Three years later, Adebayo made a career movement and became a part of a known law firm in New York. He has been working there as an intern for only nine months when the bank called him to work for them. The point why the bank chose him was quite simple: a man who knew Adebayo personally in Nigeria recommended him to the bank that was cooperating with the Nigerian government at that time.
READ ALSO: Actress Kemi Afolabi biography and family
A huge turn in Adebayo Ogunlesi's career
At first, the bank claimed that it was borrowing the precious employee for no more than three months. Then, they were so satisfied with his work that three months turned into 20 years by now. The job offer spoke about a permanent position in any case. This was how Mr. Ogunlesi turned into the leader of the project-finance group eventually.
Due to the devoted working and dedication, he was quite soon promoted and his career took another turn up the helix. From the head of the project-finance group, he turned into the managing director of this department. However, it was only 1993 and the key promotion was only waiting for him somewhere ahead.
In 2002, Adebayo Ogunlesi became what he is now – a big boss who supervises 1,200 persons under his charge and almost $3 billion of funds. This appointment for a new position was met with numerous appraisals and accolades. He was named one of the most influential persons in his area and so on. Fortune gave him the title of one of the most powerful African executives in the entire United States.
Who is Adebayo Ogunlesi wife?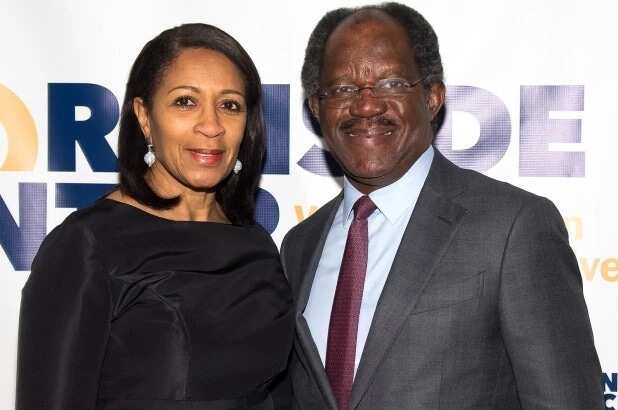 It's certain that there should be a strong inspiring woman beside such a successful man. Who is she, the lady who has been standing at his side through all these years? Indeed, their marriage has come a long way since they have tied the knot in 1985.
Adebayo Ogunlesi is married to Amelia Quist-Ogunlesi, an optometrist. For those who are interested in Adebayo Ogunlesi children – yes, the spouses were blessed with two children. There's practically no available information about these children except the fact that they are both sons.
What is Adebayo Ogunlesi's net worth?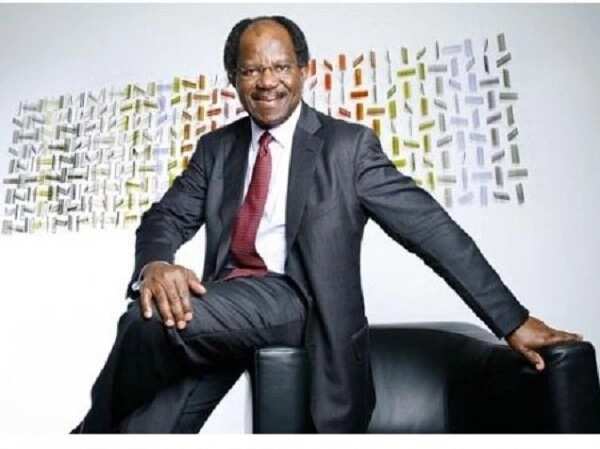 This is one of those matters, which bother the minds of so many people inside and outside Nigeria. How much does such a successful businessman have? How much has he earned within these years? What are his personal assets?
There's no precise information on his exact net worth but it's more than clear that the funds he has managed to earn within these years are counted in millions and tens of millions. Even back in 2012, Adebayo Ogunlesi was named one of the most successful Nigerian and African businessmen with assets much bigger than those of other African millionaires and celebrities.
READ ALSO: 10 facts about Nelson Mandela
Source: buzznigeria.com