How much do you know about Igbo cultural dressing? What are the main features of Igbo traditional attire? Native wears have significant value for most Nigerians and Igbo traditional dressing is not an exception.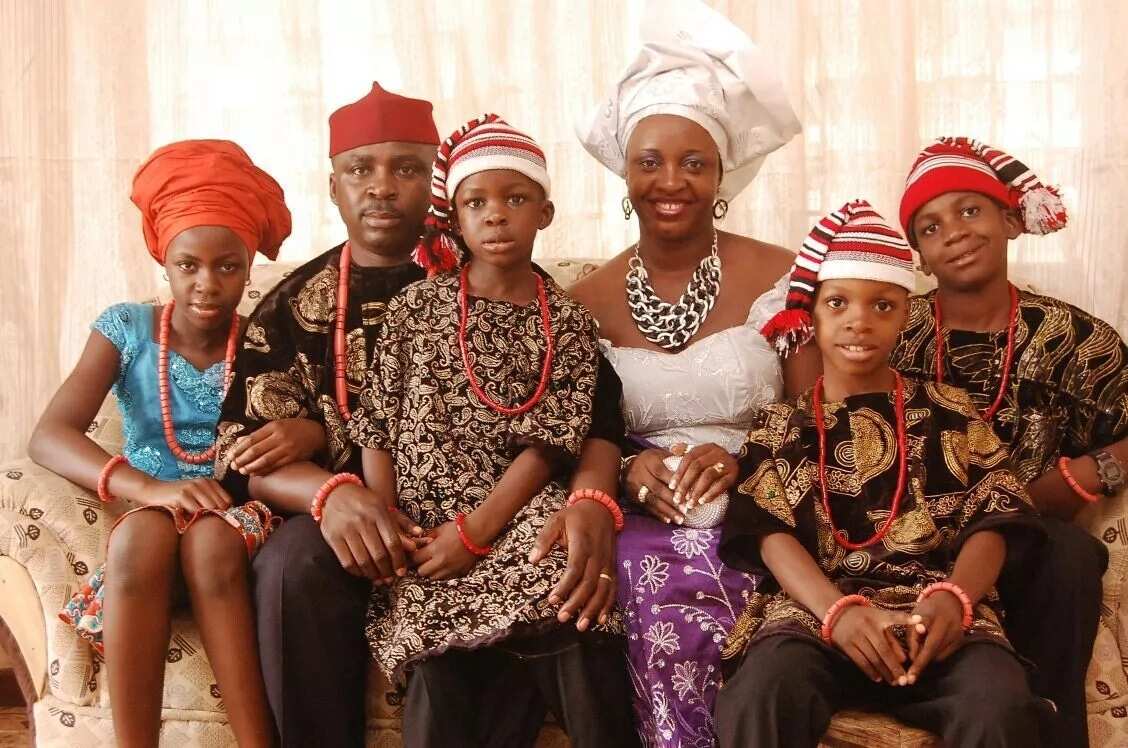 The people who take care of their culture and traditions deserve great respect undoubtedly. In the era of globalization, people from different countries are becoming more similar to each other. We can see this in the style of life, everyday habits, and clothes. In this case, a careful attitude to people's identity is very commendable.
Nigerians are very fond and proud of their traditions. They try to emphasize this on various occasions and even in everyday life. Nigerian people widely use the national styles in clothing.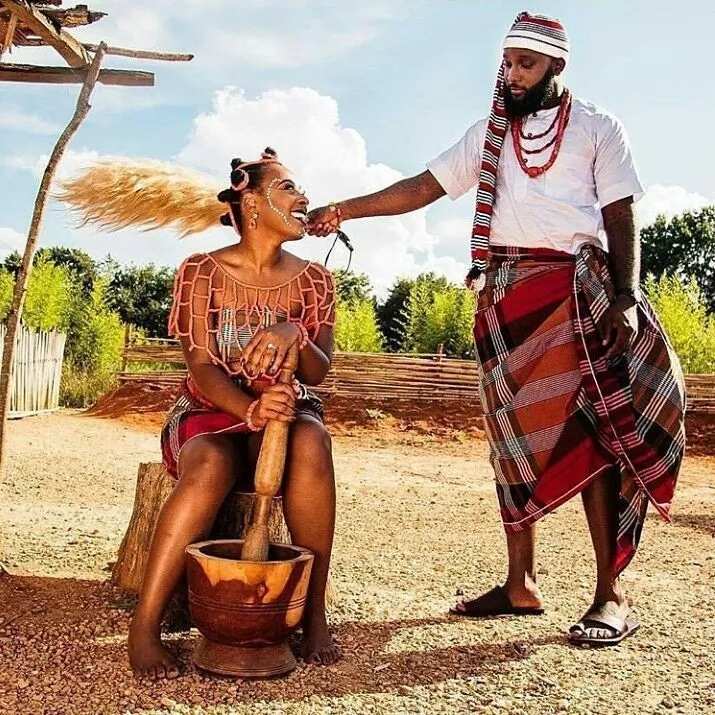 Igbo cultural dressing
Today, our focus is on the traditional wears of Igbo people, who live mainly in the eastern part of Nigeria. No doubt, the colonial period left an imprint on Igbo cultural traditions and manner of dressing. But still many original elements of the wardrobe and jewelry have survived.
Igbo traditional attire, especially for festive events, such as a wedding, is pretty bright and colorful. The main clours are red, black, coral, gold, orange, and burgundy.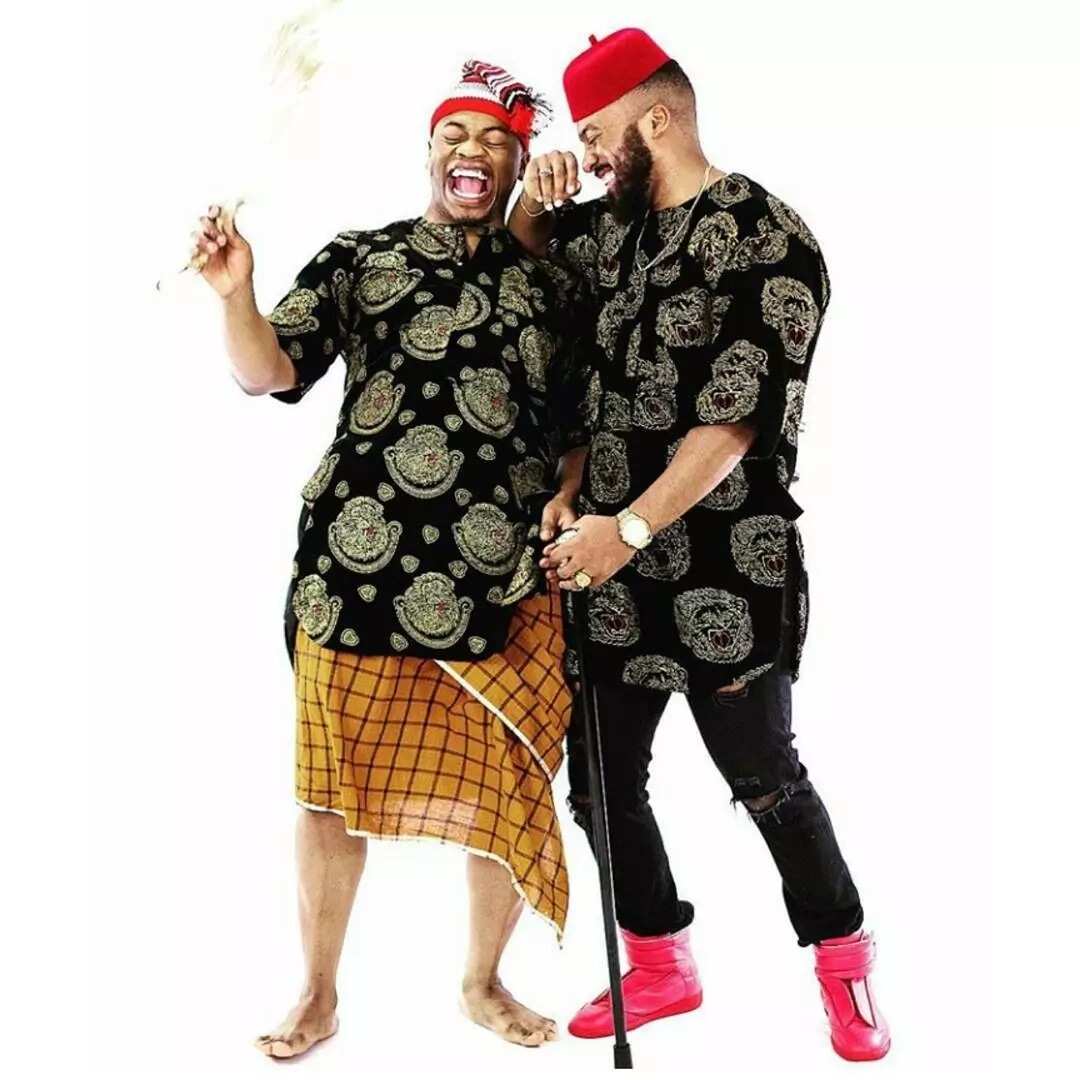 Igbo dressing for man
A man's outfit usually consists of an elongated tunic with straight tailoring and short sleeves. The tunic is usually sewn from a colorful fabric of black, red, and burgundy tones with a large golden or silvery pattern. An ornament can be animal images, for example, the head of a lion often meets, and can be an ornate traditional picture.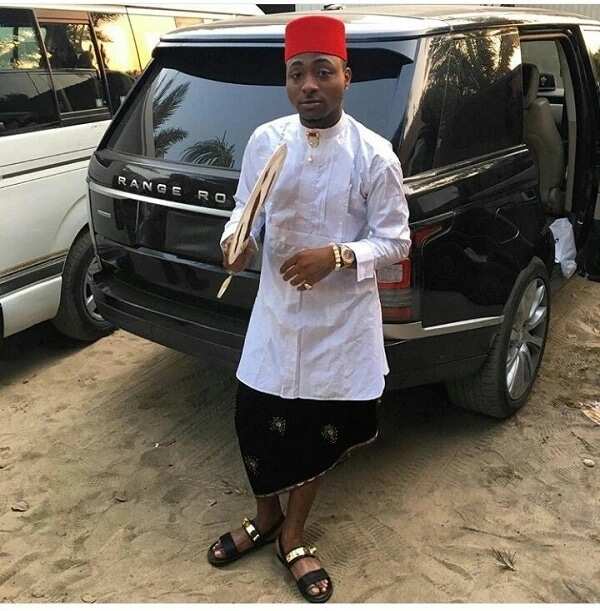 Festive versions of tunic for a wedding can be white with long sleeves. The top of the item resembles a shirt. This tunic usually has a collar-stand and cuffs on the sleeves, and it is fastens with decorative buttons on the chest.
As the bottom part of Igbo attire, straight trousers of dark tones, as well as white, is usually used. The wrapper is often tied on the side of the waist to create a decorative knot, creating a beautiful drapery. The wrapper is usually long and it can also be tied over the tunic across the shoulder.
READ ALSO: Igbo traditional attire for children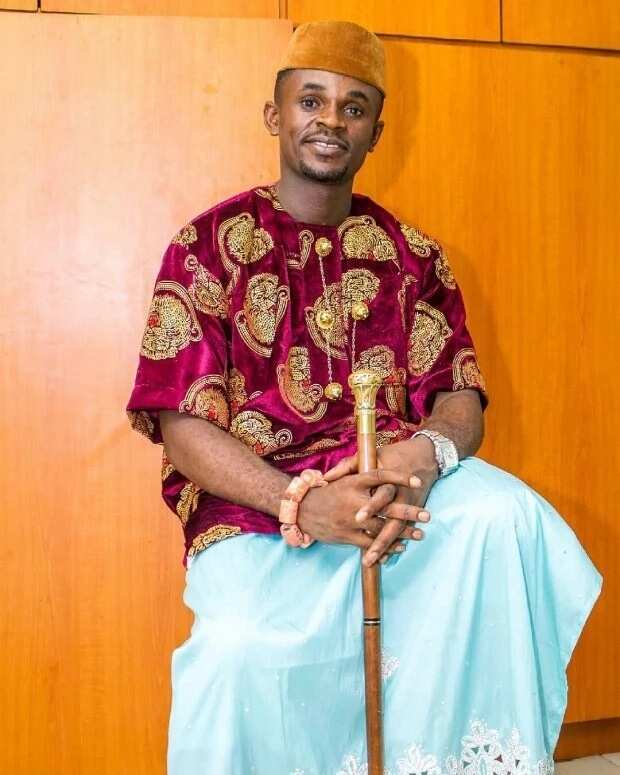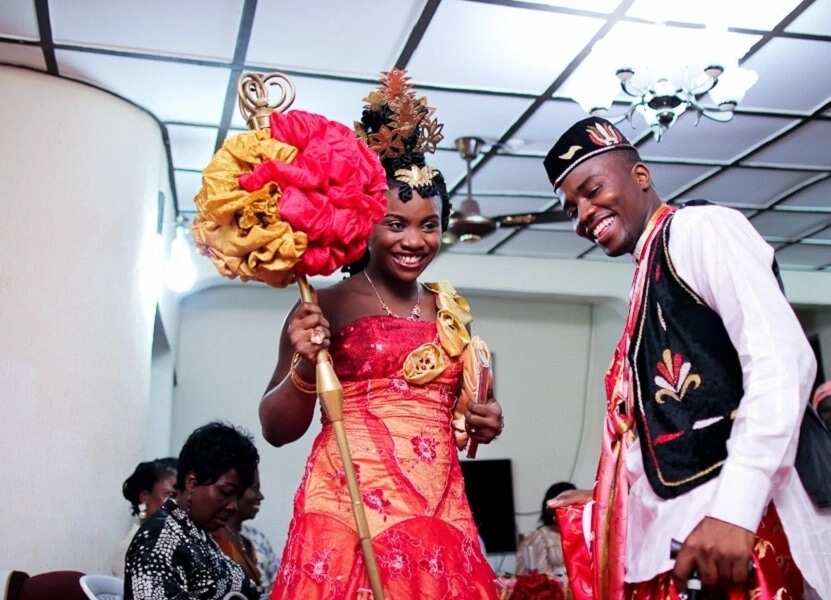 The color of the wrapper can be different, but more often it's red, burgundy, golden or one of the dark tones. In especially solemn occasions, for example, traditional wedding Igbo men wear a dark waistcoat with traditional embroidery. Moreover, among the most required attributes, there are a red cap and walking stick.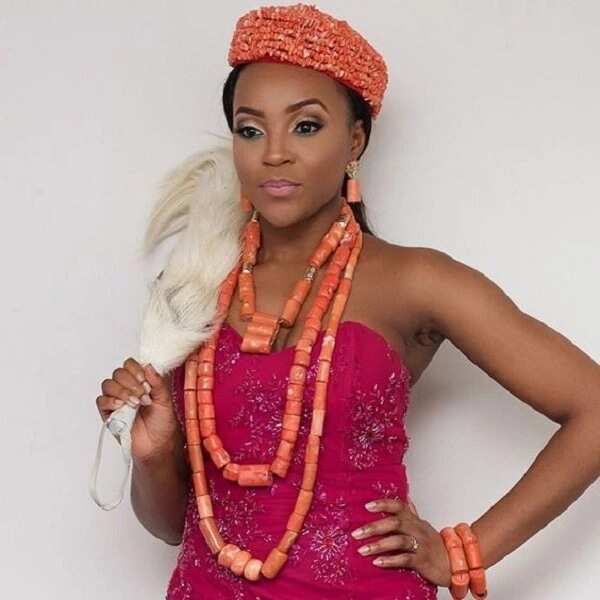 Igbo traditional attire for woman
Igbo women are also always brightly dressed. The main element of clothing for them is a wrapper too. Ladies often tie it like a straight dress, leaving the shoulders open. In this case, the edges are neatly refueled. Otherwise, if Igbo blouses or tunics of simple tailoring are worn as a top, then the wrapper is tied at the waist like a skirt. In this case, a decorative knot is tied on the side, as in the man's outfit. A female wrapper usually has a midi or maxi length.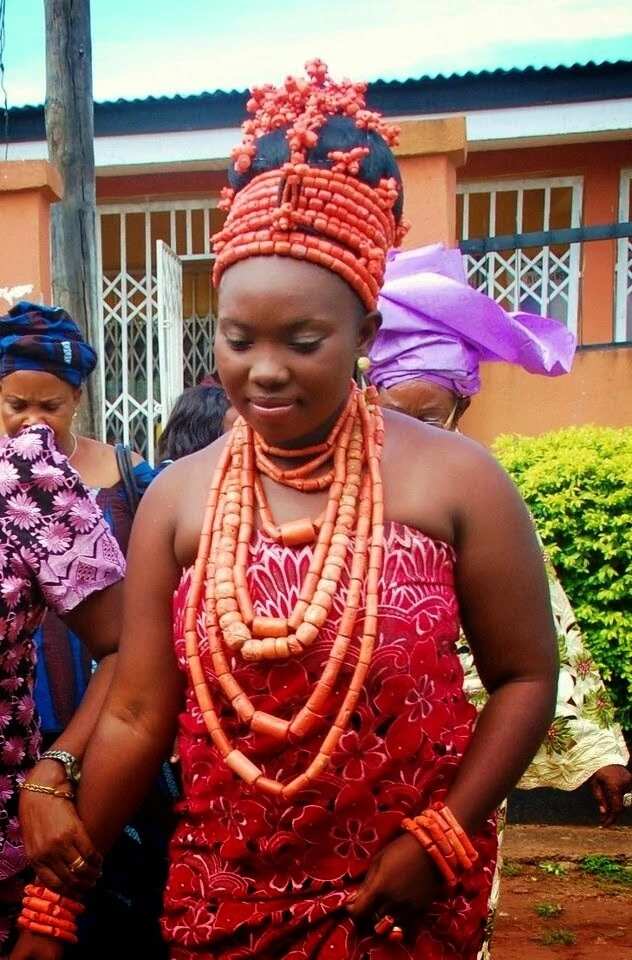 The basic colors of the women's attire are different tones of red, burgundy, coral, orange, gold, and also white.
The traditional gold patterns are present in female Igbo dressing. Also in women and men clothes, checked fabric with stripe patterns is also popular.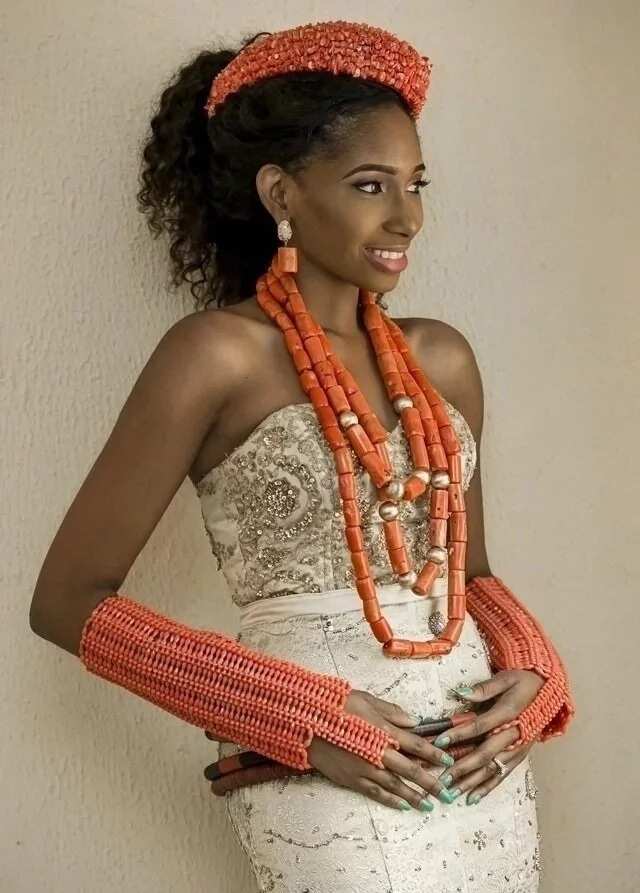 Of course, the modern influence of fashion makes its own adjustments to traditional outfits and Igbo culture in general. So blouses and tunics are decorated with many modern elements of trim and decor. A lot of current and trendy fabrics are used for creating the native outfits.
For Igbo traditional wedding attire, ladies use brocade, velvet, lace, and silk and make stunning masterpieces.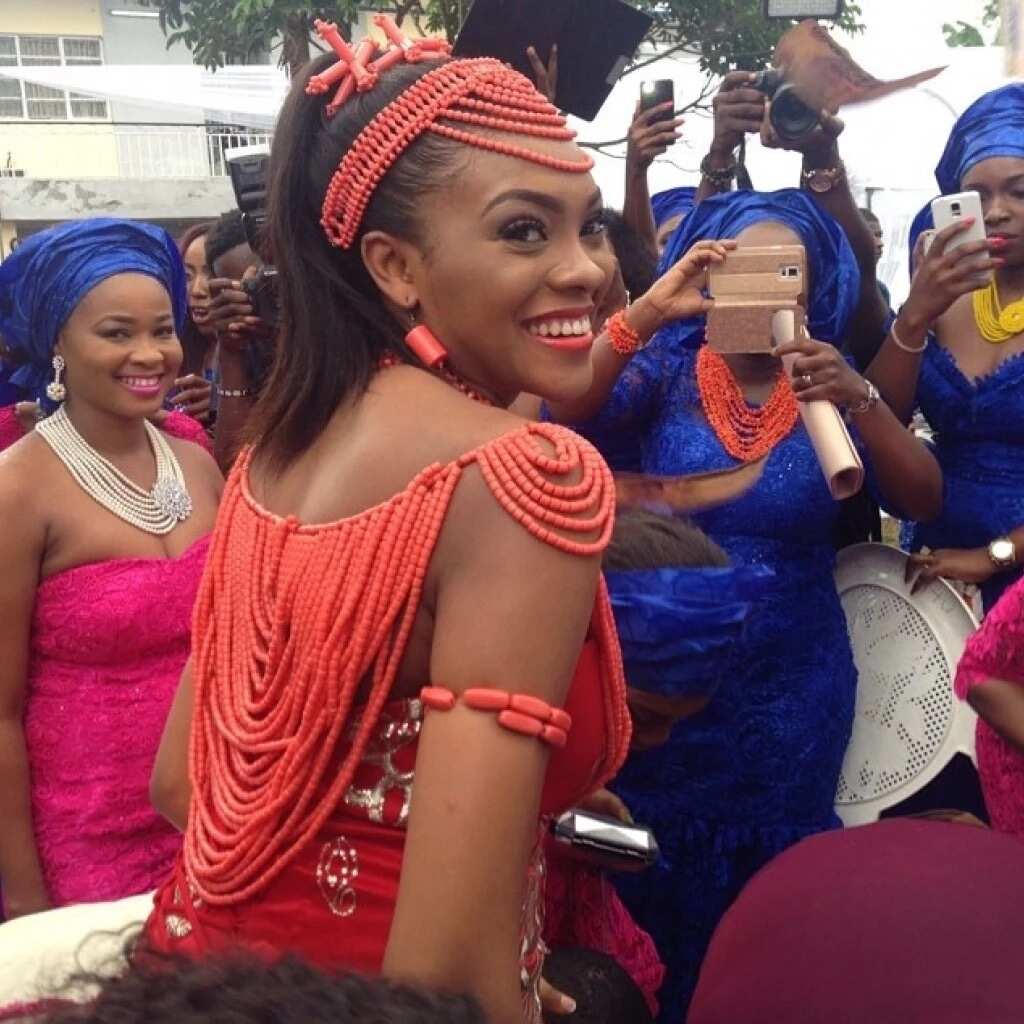 Igbo people widely use coral jewelry. Men add large coral beads of different lengths to their festive outfits. Ladies decorate with beautiful coral jewelry their heads using crowns and diadems.
Besides, they wear coral jewelry on their necks: beads, necklaces, and collars. Also, Igbo women use bracelets and anklets as well as decoration on the waist. Some jewelry consists not only of several beads but also has intricately intertwined ornaments and patterns. You should understand that such jewely can worth a fortune.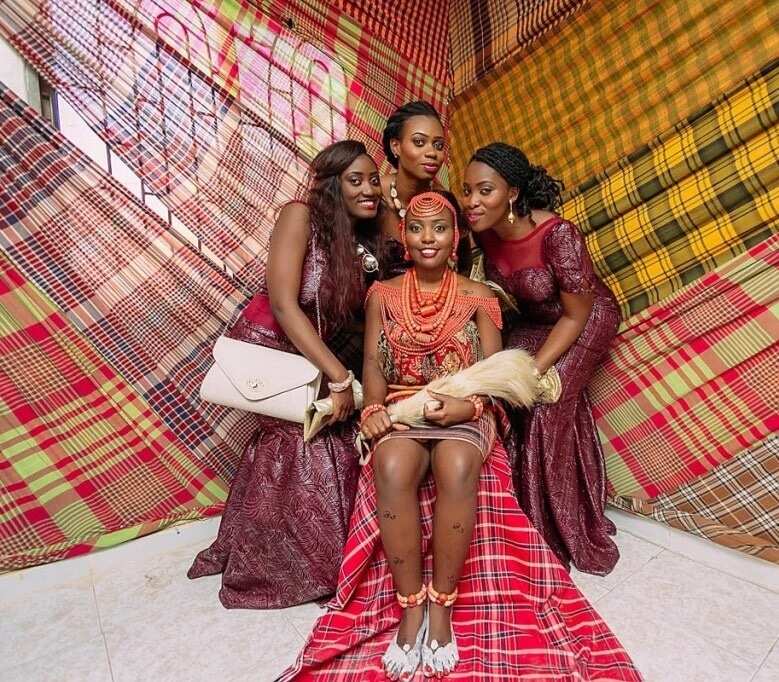 Also, one more obligatory attribute for Igbo ladies is a special fluffy brush. Wedding outfits for both men and women are distinguished by more expensive fabrics and refined decor. Some elements of clothing and jewelry are passed from generation to generation by inheritance.
Respect the traditions of your people, as Igbo does, and then others will respect you.
READ ALSO: Types of Igbo dressing
Source: Legit.ng