Everyone is always talking about the big Nigerian states, like Lagos, Ibadan or Kano. They are always on the news, and almost everybody knows one thing or the other about them. But what do you know about Ogun State? In this article, we will tell you about the history of Ogun State, as well as some interesting facts about it. Hopefully, you will be able to learn something new from this brief history of Ogun State. Strap yourself in and let's go!

Overview of Ogun state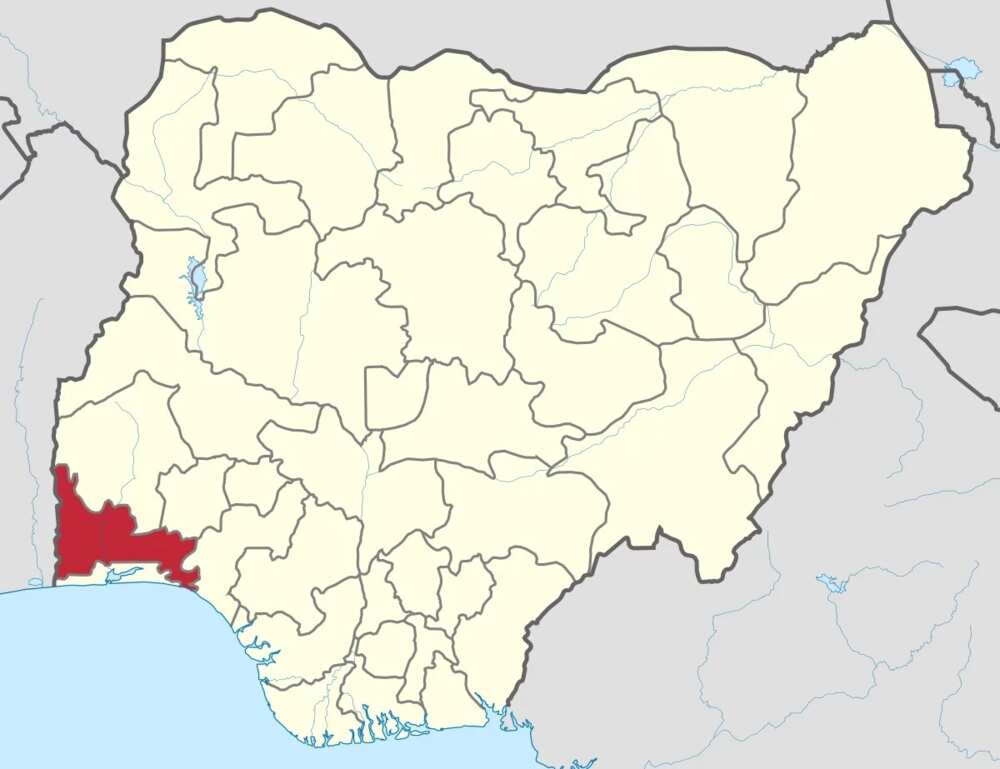 Ogun State is a Nigerian state, which is situated in the southwestern part of the country. It is 24th according to size with its 16,980.55 square kilometres. By population, it is 16th with approximately 3.75 million people. The number is estimated, as the last census dates was as far back as 2006. The major language spoken in the state is Yoruba.
The state's capital is its largest city, Abeokuta. Ogun State's neighbours are the country of Benin on the west, Ondo State on the east, Osun and Oyo states on the north and Lagos State on the south.
The state has a significance for the Nigerian industry, as it houses many large factories like Coleman Cables, Procter and Gamble, Dangote Cement and others.
Top 10 facts about the history of Ogun State, Nigeria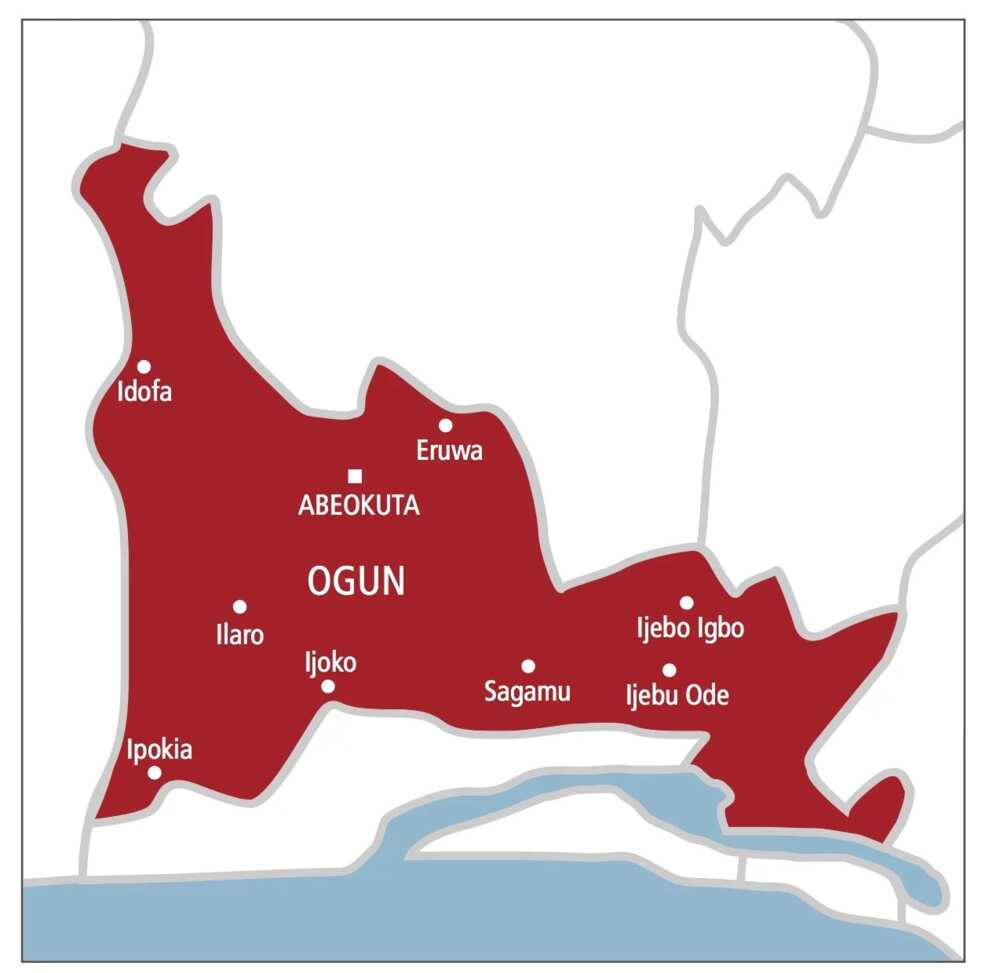 READ ALSO: North central states in Nigeria
Now that the boring part is over, let's get to the good stuff. Here are 10 facts about Ogun State's history:
☛ The earliest mentions of the territory that is now known as Ogun State goes back to around 1830. During that time, the great Oyo Empire was falling apart and people were tying to get away. One brave leader and hunter by the name of Shodeke (or Sodeke) led his people (Egba refugees) to the land, which has since become Abeokuta, roughly the central part of the today's Ogun State.
☛ Ogun State became an actual state in 1976, on February 3 to be precise. Before, the land (which it occupies today) was a part of the Western State. Gen. Olusegun Obasanjo and Gen. Murtala Muhammed were the ones who created it during the military period of Nigeria history.
☛ The state is named after the Ogun River, which flows through it from its northern part all the way through to the southern and enters into Lagos State. Ogun State also has a motto, which is 'The Gateway State.'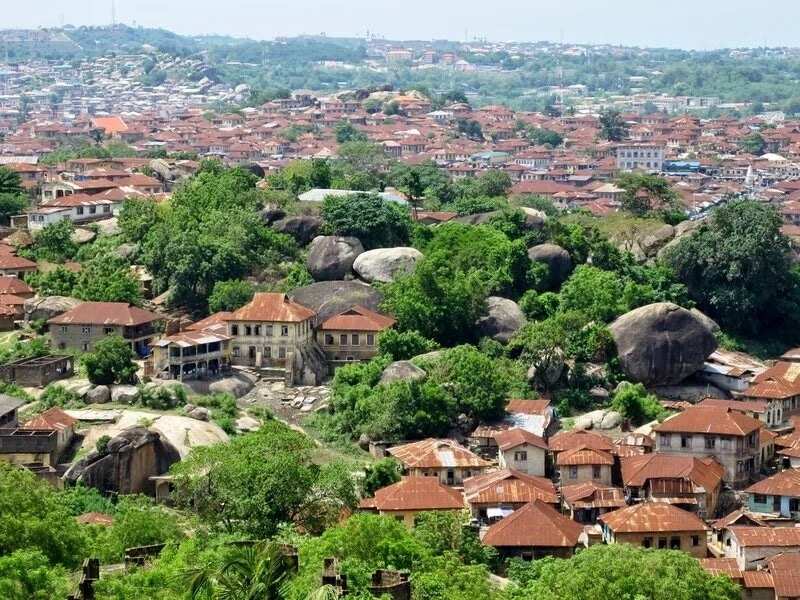 ☛ You are probably aware that Ogun State is divided into twenty Local Government Areas (or LGAs), so we are not going to recite them. However, it was not always so. In 1976, the state began with just seven LGAs, with three more added later.
These original Ogun State government areas were Abeokuta, Ijebu-Ode, Ijebu-Remo, Ijebu East, Ijebu North, Egbado South, Egbado North, Ifo/Ota, Odeda and Obafemi Owode. There were reforms in 1981, 1989, 1991 and 1997, which subsequently divided the existing LGAs and created new ones from them.
☛ Ogun State is rather diverse in terms of ethnic groups. There are six main ethnic groups that live on its territory. These groups are Awori, Egba, Egbado, Egun, Ijebu and Remo. Most of them speak Yoruba, but with their added regional flare. The people of Ogun State are known for their batik called Adire.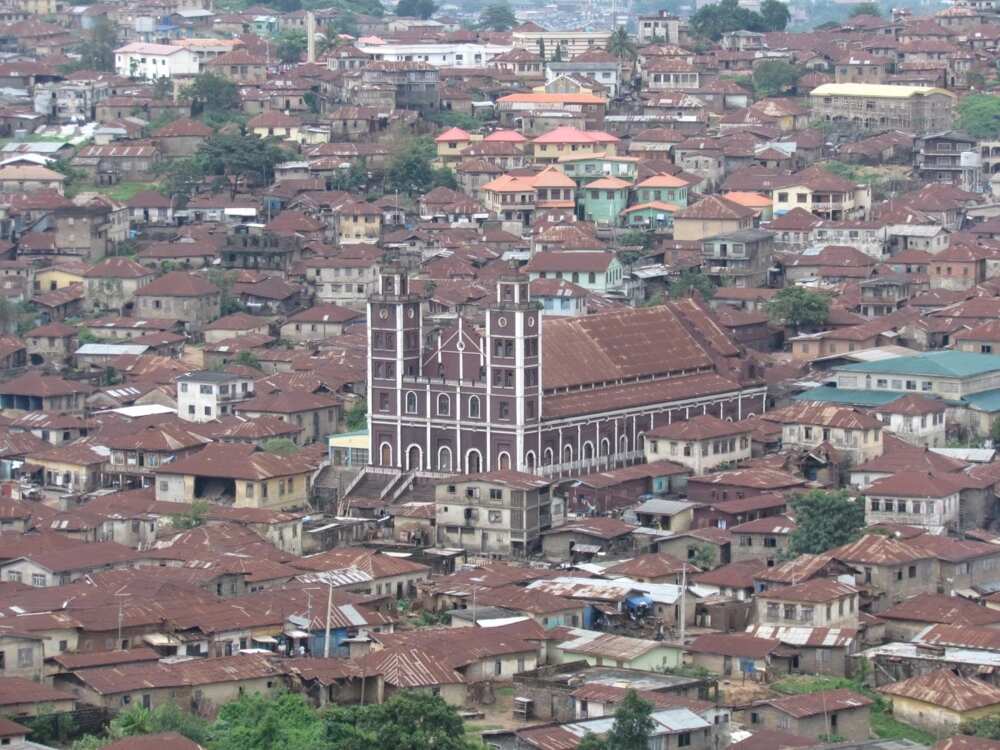 ☛ To continue the previous statement, Ogun State is the home to one of the largest and oldest Yoruba people, the Ijebus. They are known for being the first Yoruba-speaking people to create money and coins. The Ijebu Empire exists to this day with the capital in Ijebu-Ode. Although it is mostly a way to honour traditions rather than an actual country or state.
☛ The state has several large and beautiful festivals and celebrations. These are Ita Oba day (the day after Eid El-Kabir), Ojude Oba festival (three days after Eid El-Kabir), Ake Festival and Yewa Festival (both take place in November).
☛ Ogun State has seen its fair share of governors. Since 1976, 15 people tried on the title of the Governor of Ogun state. Current Ogun State governor is Ibikunle Amosun. He was born on January 25, 1958. On April 26, 2011, he won the election with the support from Action Congress of Nigeria. On May 29, 2015, he won the second time and was re-elected for a second term in the Governor's office.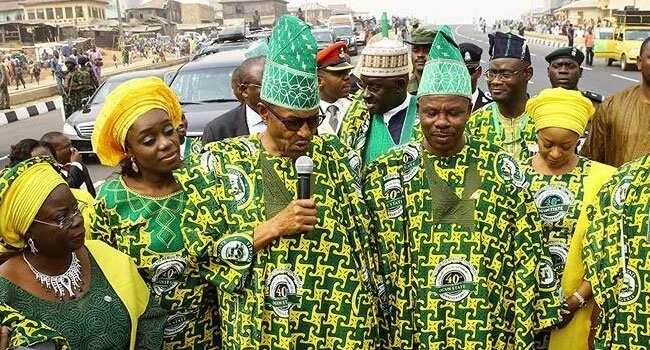 ☛ A lot of famous Nigerians come from Ogun State. We will not list them all, as that would take all day. However, most notable ones are Olusegun Obasanjo, Obafemi Awolowo, Mike Adenuga, Late Fela Kuti, Late MKO Abiola and many other influential people.
☛ Ogun State is filled with tourist attractions. One of the most famous is the shrine of Bilikisu Sungbo in the village of Oke-Eri, Ijebu-Ode. A lot of Muslims from every corner of the Earth come to the shrine to pay homage to the legendary Muslim. It is said that it had supernatural powers, and even after death, it still has them.
Other interesting places are:
♢ Yemoji Natural Swimming Pool at the same LGA as the Bilikisu Sungbo shrine;
♢ Olumo Rock in Abeokuta;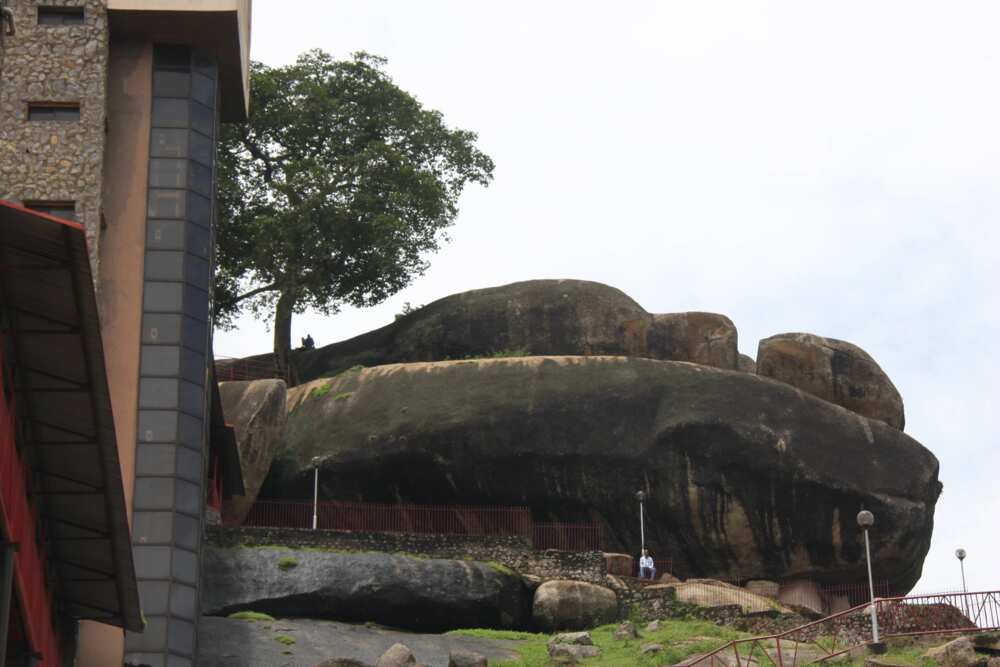 ♢ Ebute-Oni and Iwopin Boat Regatta in Ogun Waterside;
♢ Oyan Dam in Abeokuta North.
So check them out, whether you are an Ogun State resident or visitor.
Now you can give an answer to your friends, when they ask you when was Ogun State created. You can also wow them with your knowledge of Ogun State's history! We hope that you have found out at least one thing you did not know before. Be sure to visit Ogun State!
READ ALSO: History of Osun State
Source: Legit.ng