Mercy Aigbe reveals why she stayed in her abusive marriage
- The last hasn't been heard of the ongoing 'drama' between actress Mercy Aigbe and her estranged husband Lanre Gentry
- Mercy has revealed her real reasons for staying in the abusive marriage
- She also spoke on how he regularly beat her for the slightest reason
More details have emerged from Mercy Aigbe's messy marriage breakup. The popular actress revealed in a recent interview her reasons for staying married to Lanre Gentry her husband despite her claims that he regularly beat her up.
READ ALSO: Genevieve Nnaji, Nkem Owoh and Pete Edochie show off their dance moves
She also claimed that her husband cheated on her with one of her close friends. Legit.ng had earlier revealed who this friend may be. She also said her estranged husband had been arrested and locked up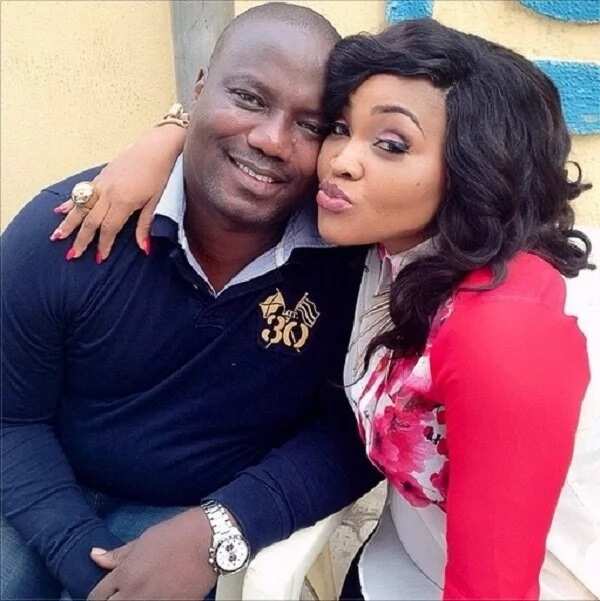 "He beats me consistently. I stayed because I loved him and because every time he beats me, he begs and gets family and friends to beg me. He promised regularly to change but he never did. When my husband gets angry, he gets physical, not only to me but to anyone. He has done that with my house help who reported him to the Police years ago. I stayed because of my children and because a lot of people look up to me. I was a role model of some sort and I really wanted to keep it together. I just wanted a home. I agree that I am a fool," she told Broadway TV.
The actress also went on to reveal that she never cheated on her husband and all his claims suggesting that are all lies.
"If he had shown a bit of remorse, maybe things would have been different. He went on saying that I cheated on him several times. I never cheated. That's why I told him to come out with proof. My husband was in detention for over seven months and I never left him or go anywhere. Why would I want to go now? He says all this is make-up. He is not showing any form of remorse and still sponsoring lies against me," she said.
READ ALSO: 6 photos of Nollywood queen Patience Ozokwor
Watch Marvis tell Legit.ng her reasons for not dating Efe below:
Source: Legit.ng