JUST IN: Nnamdi Kanu arrives Umuahia, meets parents for the first time since his release (photos)
- The leader of the Indigenous People of Biafra Nnamdi Kanu is currently in hometown in Isiama Afara in Abia state
- Kanu arrived on Friday, May 5, to meet with his parents
- He was also at the Enugu Cenotaph for a private prayer and to honour those who were lost during the Nigeria-Biafra civil war
The leader of the Indigenous People of Biafra (IPOB) Nnamdi Kanu has arrived his hometown in Isiama Afara, Umuahia in Abia state.
The IPOB leader arrived Umuahia on Friday, May 5, exactly one week after his release from Kuje Prison in Abuja.
Speaking to Legit.ng, Kanu's father, Eze Israel Kanu said he is full of joy for his son's safe return.
Speaking in his native dialect - Igbo - Eze Kanu said: "My heart is full of joy over his return. I am extremely grateful to God who has done this because it could only have been him."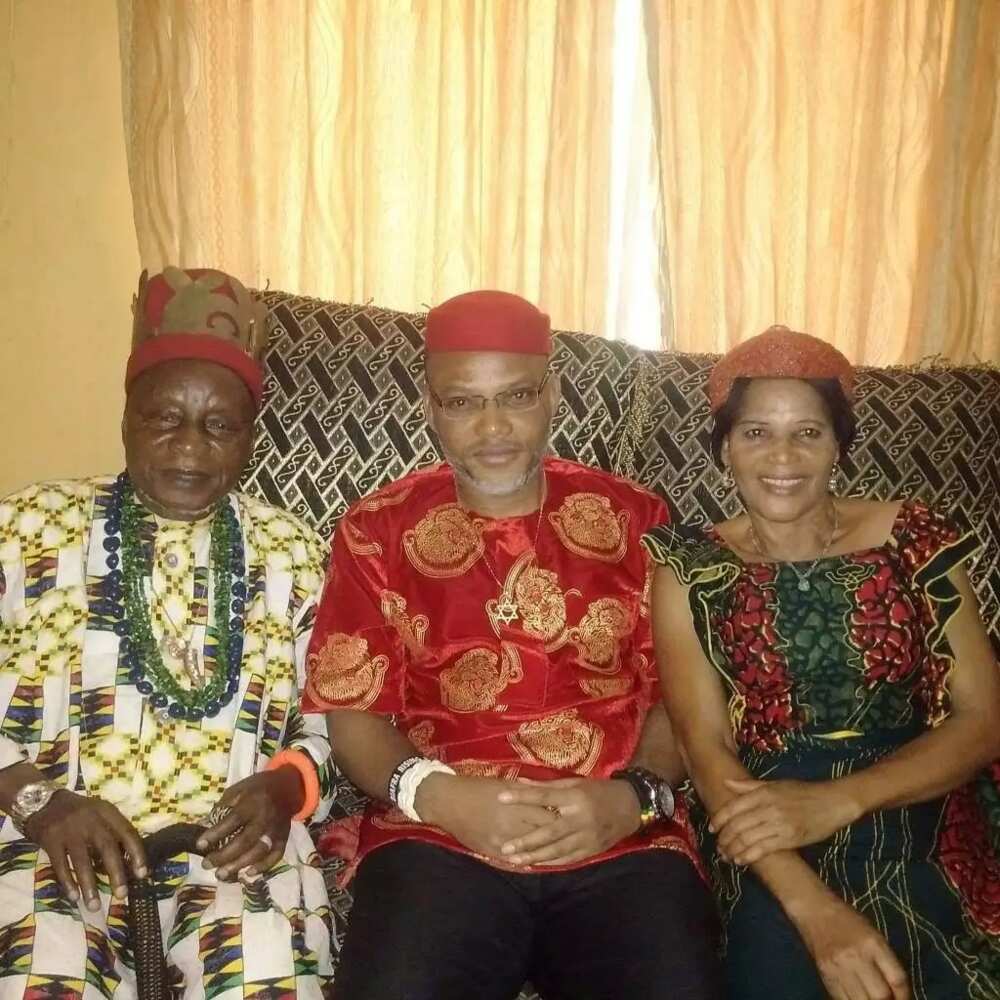 Also, Legit.ng gathered that, Kanu's home town is full of merry and gunshots salutes by residents of the community who welcomed the IPOB leader.
It was also gathered that many people in their numbers thronged the palace of Kanu's father to welcome the IPOB leader.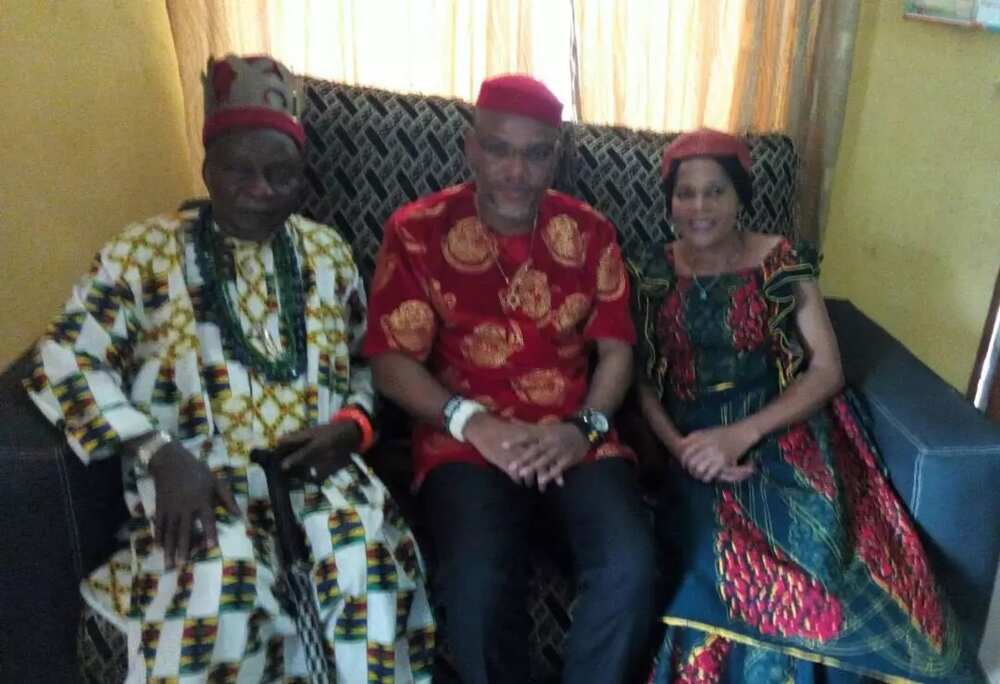 Recall that the IPOB was at the Enugu Cenotaph on Thursday, May 4, where he went for some private prayers, Legit.ng gathered.
Legit.ng also gathered that Kanu usually made a visit at the Cenotaph every time he visited the East to pray some of the heroes lost during the Nigerian-Biafra civil war.
Watch this Legit.ng video of the Jewish Rabbi who stood surety for Nnamdi Kanu speakk:
Source: Legit.ng