69-Year-Old Woman Wakes up from 60 Days Coma after Family Members Had Made Funeral Arrangements for Her
After 60 days in a coma, doctors said a woman named Bettina Lerman, who had COVID-19, would not make it
Her family embarked on her funeral arrangements and even started the process of buying her headstone
A day before life support was switched off, the 69-year-old woman surprisingly woke up from the coma
A US woman on a ventilator for 60 days after contracting COVID-19 was about to get her life support switched off when she suddenly woke up.
69-year-old Bettina Lerman, who tested positive for the virus in September, woke up from the coma right before life support was turned off, CNN reports.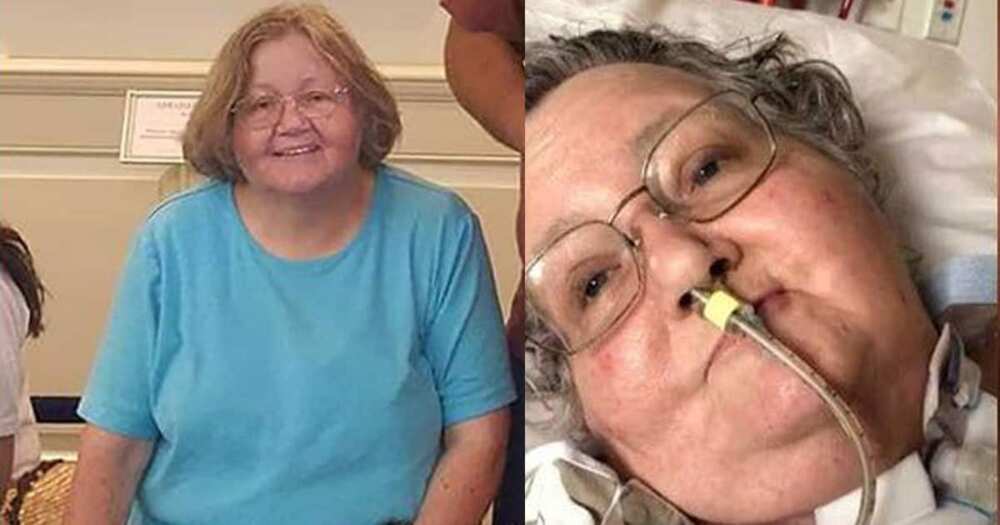 Doctors' grave news
A report by Washington Post indicates that her son Andrew Lerman said she was unvaccinated, and after more than a month in a coma, doctors did not think she would make it.
Andrew said they made burial arrangements and purchased a headstone when they received a doctor's call with unexpected news.
"The doctor told me I needed to go to the hospital right away. So I inquired whether something was wrong, and he said to me that my mother had just woken up.
I literally dropped the phone. We were supposed to be terminating life support that day," he said.
Andrew and his wife rushed to the hospital, and his mother informed him she was aware of the people who visited her during the coma.
Fundraiser
However, he pointed out that she was not out of the woods and set up a GoFundMe page to raise funds for her.
"Please donate and or share our mom's story, we want her to be able to rebuild her life when she is able. Thank you," a message on the fundraiser reads.
So far, they have raised N1.4 million out of the targeted N10.2 million.
Woman wakes up from coma after 10 months
Meanwhile, Legit.ng previously reported that a woman had woken up from a coma after 10 months.
According to The Times, Cristina Rosi suffered a heart attack and slipped into a 10-month coma while she was seven months pregnant.
After waking up from the coma, her first word was reported by her husband to be "mamma".
Doctors performed a caesarean section on Rosi when she was still unconscious to save her daughter, Caterina.
Source: Legit.ng