Scottish port feels force of UK fishing storm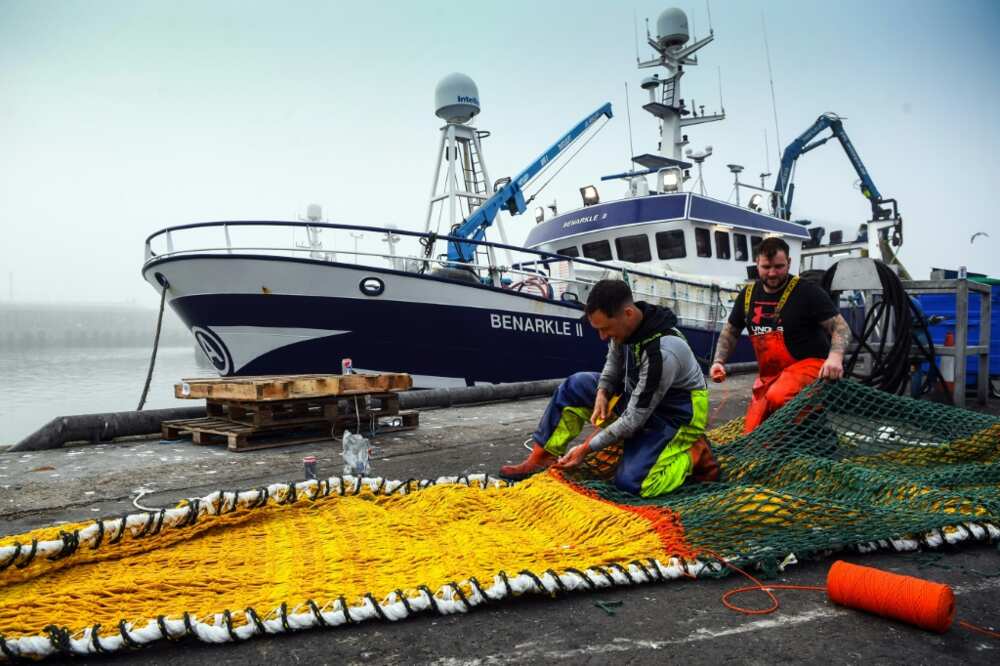 In Peterhead, a major port in northeast Scotland and Europe's largest wholesale market for white fish, Brexit was supposed to offer "a sea of opportunity" for locals.
Instead they have suffered a wave of complications and added financial costs in recent years, even before the impact of surging inflation.
"Careful what you wish for, it hasn't turned out as they promised," Mark Addison says in front of his trawler, the Benarkle II, which is moored just behind Peterhead's fish market.
"It's been the hardest three years," he tells AFP. "Brexit followed by the (Ukraine) war was just a double whammy."
Russia's invasion of Ukraine sent prices soaring worldwide, with the fishing industry hit hard by rocketing fuel prices and large cost increases for key equipment such as nets.
Even though fishing represents just a small fraction of Britain's economy, it became a key negotiating issue in the country's new trade deal with the EU, as UK politicians rallied behind the island's rich maritime history.
'Make it work'
In 2019, Boris Johnson, prime minister at the time, visited Peterhead as he sought re-election for his Conservative party on a platform of Brexit promotion, telling locals: "It's a sea of opportunity up here."
Johnson also made a trip to Grimsby, a major fishing market in northern England.
But for Addison, he was "sold a lie" over Brexit.
"There's been issues with queues, passports, paperwork... There's always something, which is a big problem with fresh-produce fish," he says.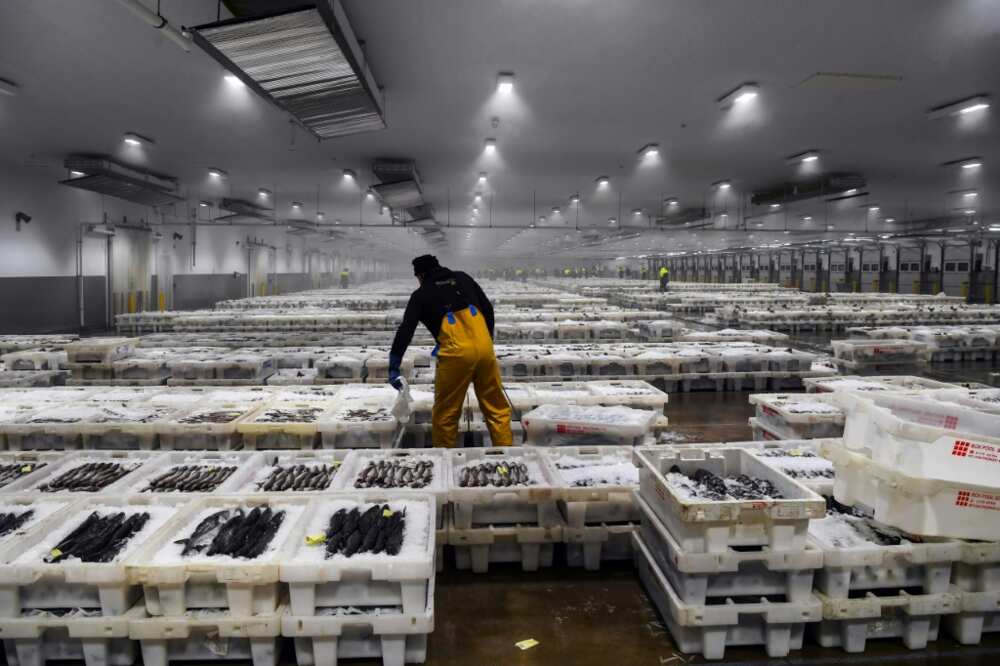 Delays to UK exports have caused the prices of some white fish to drop.
Together the problems have offset what Addison calls a welcome increase in fishing quotas for the UK in the English Channel and North Sea waters separating the island nation from mainland Europe.
Although the quotas are larger, Addison says he must be more selective in what he catches. Fish whose flesh spoils quickly are no longer worth catching.
Before Brexit, his family business caught as much as it was allowed to, with the assurance of earning a good price at the Peterhead auctions.
Despite the changes, "you have to make it work", he says with a look of resignation. "I have three sons on that fishing boat."
In a hall the size of a football pitch, hundreds of boxes of fresh-caught fish are lined up under a pale neon light, ready to be sold.
Around fifty sellers, wearing plastic boots, raincoats or padded jackets to guard against the chill inside, will have sold 6,000 cases of fish in under two hours to the bidders gathered in the early morning.
Labour shortage
Graeme Sutherland, co-director of Whitelink Seafoods, was in favour of Brexit but says promises made by the UK government have yet to bear fruit -- and he remains hopeful of even higher quotas.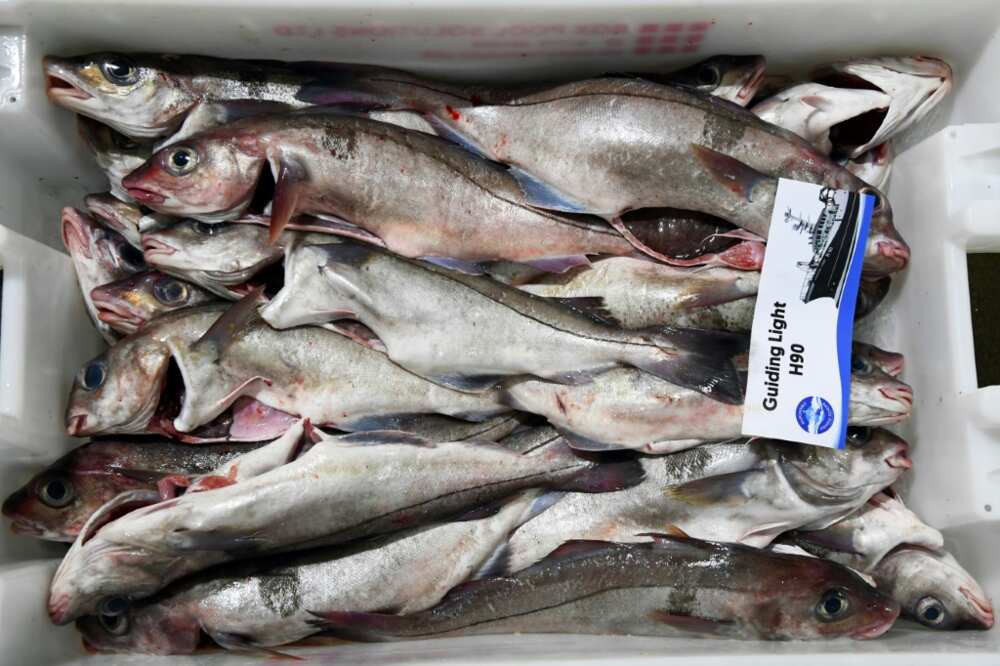 "It's still not delivering at the moment, we're still hoping," he says with a smile.
His family business, which catches and processes fish, employs nearly 200 people. It has been hit by a cost-of-living crisis, resulting in less income from the sale of prime produce such as monkfish.
Brexit ended the free movement of people between Britain and the EU, which means for Alistair Brown, operations director at Nolan Seafoods, finding staff has become difficult.
"Labour shortages are crazy. We need foreign people for processing," he says.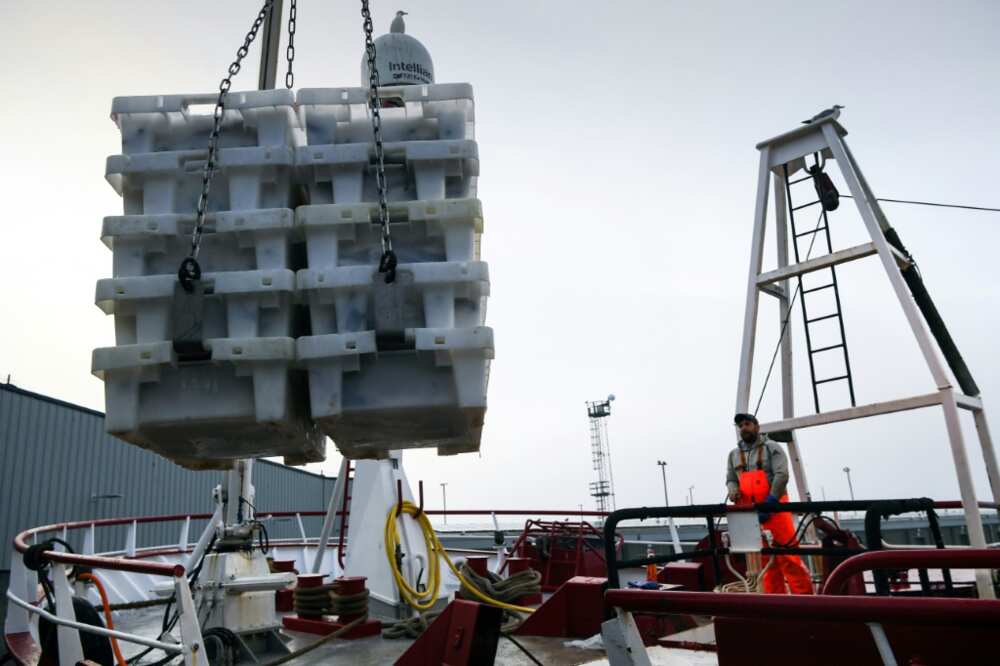 "Fishermen thought Brexit was going to be utopia for processors. It's been a disaster, it only brought extra costs. Everything is strained because of costs, inflation in the end."
Fisheries biologist Bryce Stewart of the University of York said there were some large fisheries that had seen benefits from Brexit.
"On the other hand, small scale fishermen, which make up the majority of boats... they've seen basically no benefits at all," he said.
"If you talk to the average fisherman, he would probably tell you that it's left them either no different or worse off."
Source: AFP