- Accolades are pouring in from all across the nation as the chief judge of Niger state takes a bow from the bench
- Wife of former military head of state, Abdusalami Abubakar, Justice Fati Lami Abubakar has retired as Niger state chief judge
- Justice Abubakar was appointed as the state chief judge in March 2013
Justice Fati Lami Abubakar has retired as the chief judge of Niger state.
The former Nigerian first lady was appointed as the state chief judge in March 2013 by the former governor of the state, Aliyu Babangida.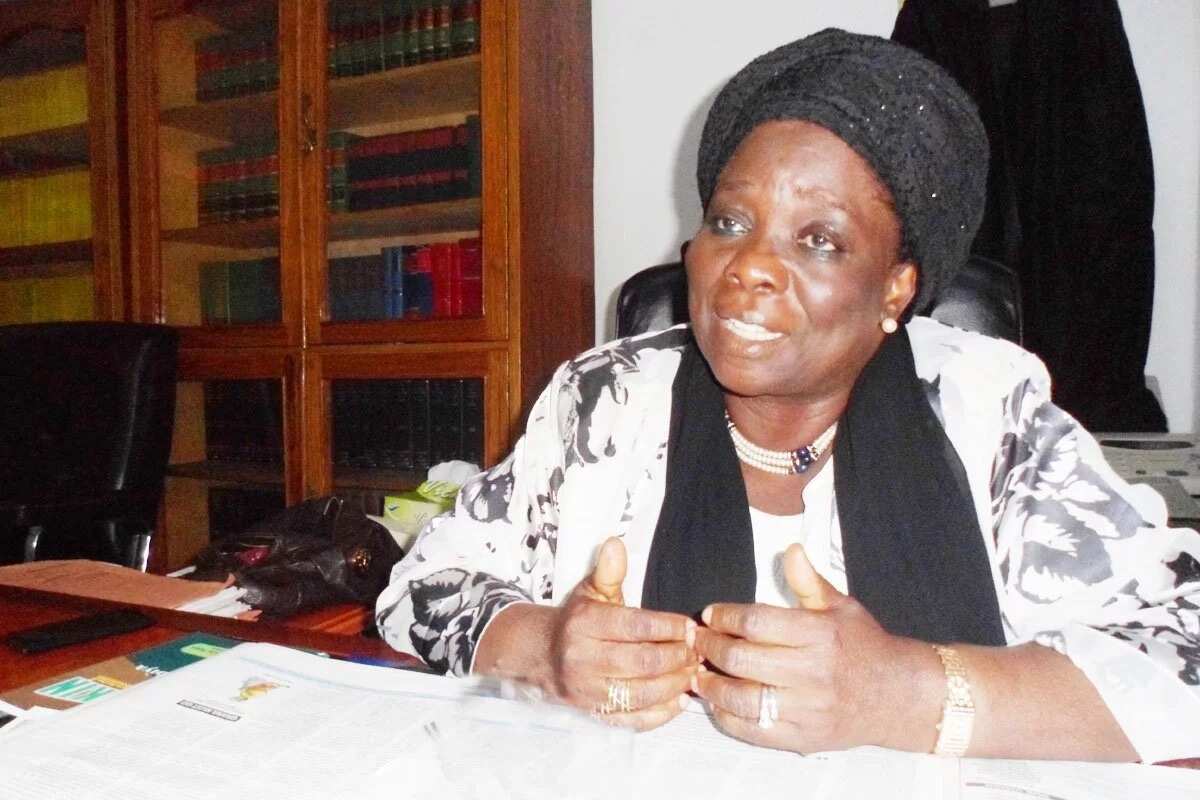 Justice Abubakar is retiring as she has attained the mandatory retirement age of 65 years.
READ ALSO: President Buhari set to announce another major appointment
In a congratulatory message to her, the governor of Niger state, Mr Abubakar Sani Bello, praised the reverred judge for her achievements while in office.
His words: ''She has been a legal luminary of repute, an embodiment of discipline, dedication, commitment to fair-play and quick dispensation of justice in Niger state and indeed Nigeria.
''Your lordship has made indelible marks in justice administration and will surely remain a symbol of justice to us in Niger state.
''The three solid years your lordship served as the State Chief Judge has brought tremendous progress to the state judiciary.''
The governor hoped that whoever emerges as Justice Abubakar's successor will follow in her footsteps and jealously build upon her legacies.
It is worthy of note, that the Governor Bello is Justice Abubakar's son in-law.
READ ALSO: Buhari may be Nigeria's president, but these are 7 powerful Nigerians he cannot 'touch' (photos)
Justice Abubakar has had a sterling career in the bench. The mother of six is one of the few first ladies in Nigeria who is well educated and followed through with her career even with the trappings of her then office.