10 most famous magicians in the world you should know about
In the kingdom of magic, aptitude, skills, and talents reign. To be the king, you must exhibit a rare combination of skills enough to baffle audiences and a friendly demeanor that interacts with and engages in performances. Arguably, then and only then will you earn the title, best magician in the world. Find out who the most famous magicians are.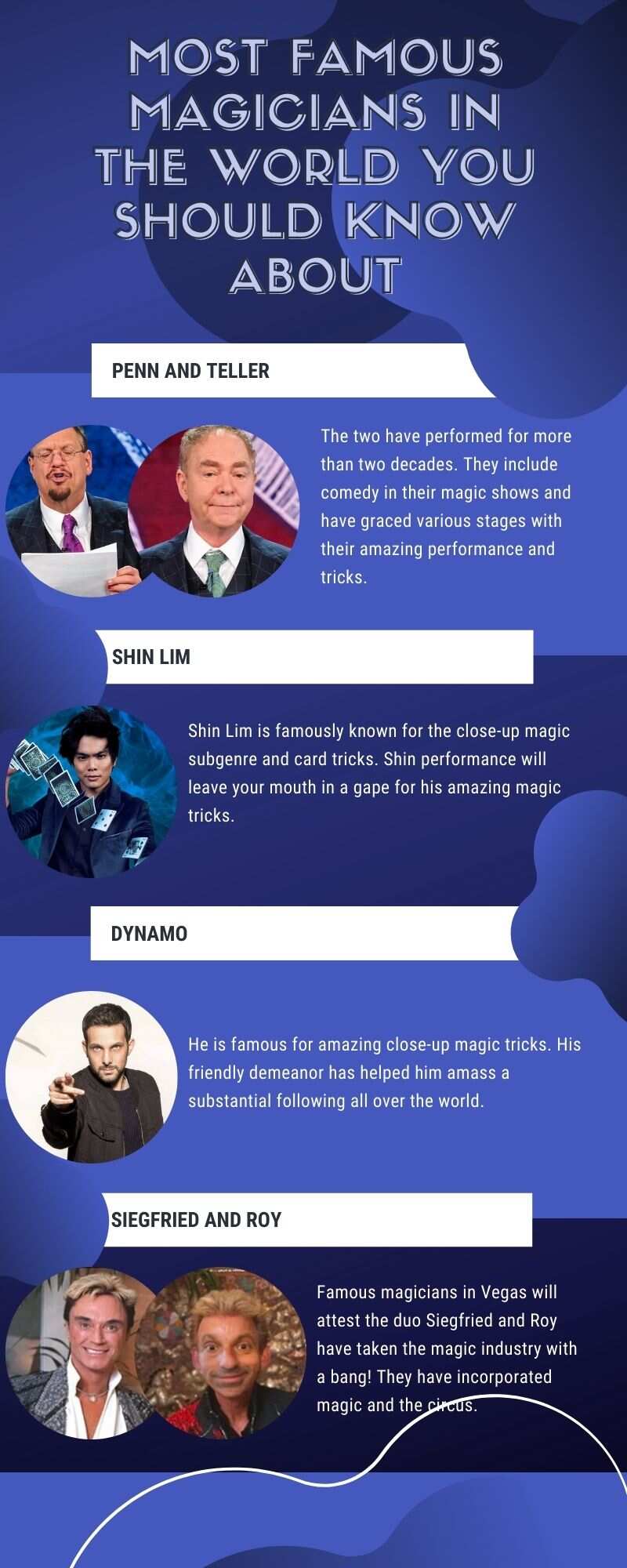 Greatest magicians are well known for their marvelous performances with intriguing tricks that everyone loves to gape at. They have perfected this performing art and never cease to entertain.
Over the years, they have grown their community through their various acts. Fans love these amazing magic tricks and have grown their passion for art.
As they attempt the impossible and conquer, they have garnered a huge following to become the world's greatest.
Names of famous magicians
1. Penn and Teller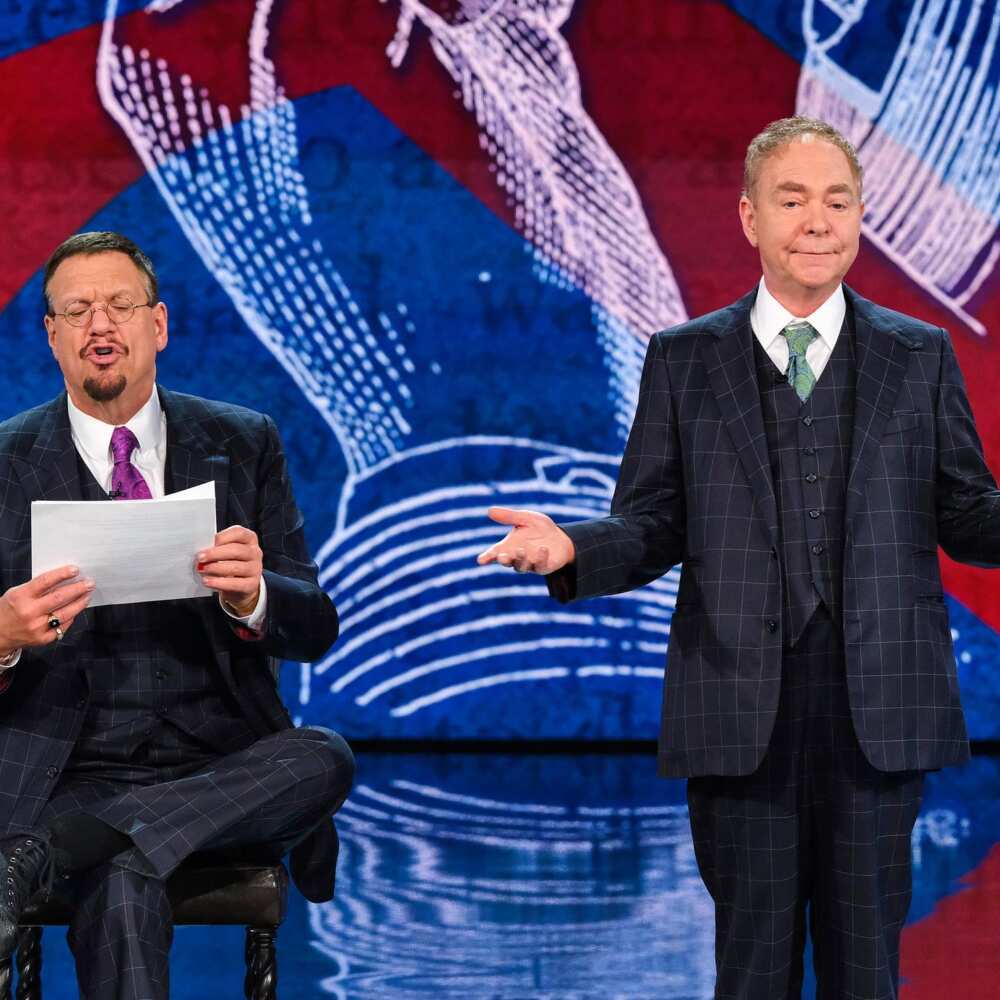 Some comedy in magician acts would make a splendid performance. This is for the case of Penn and Teller.
The two have performed for more than two decades. They include comedy in their magic shows and have graced various stages with their amazing performance and tricks.
Despite their distinctive modes of delivery in their performance, anyone who has watched them would agree that they are compatible.
In the duos acts, Penn is the orator and raconteur while Teller uses nonverbal and mime. He rarely speaks in performances.
Penn and Teller have also been part of the film industry. These famous magicians have been featured on Television shows such as Pen and Teller: Fool Us.
With their growing popularity, this talented duo is one of the best.
2. Shin Lim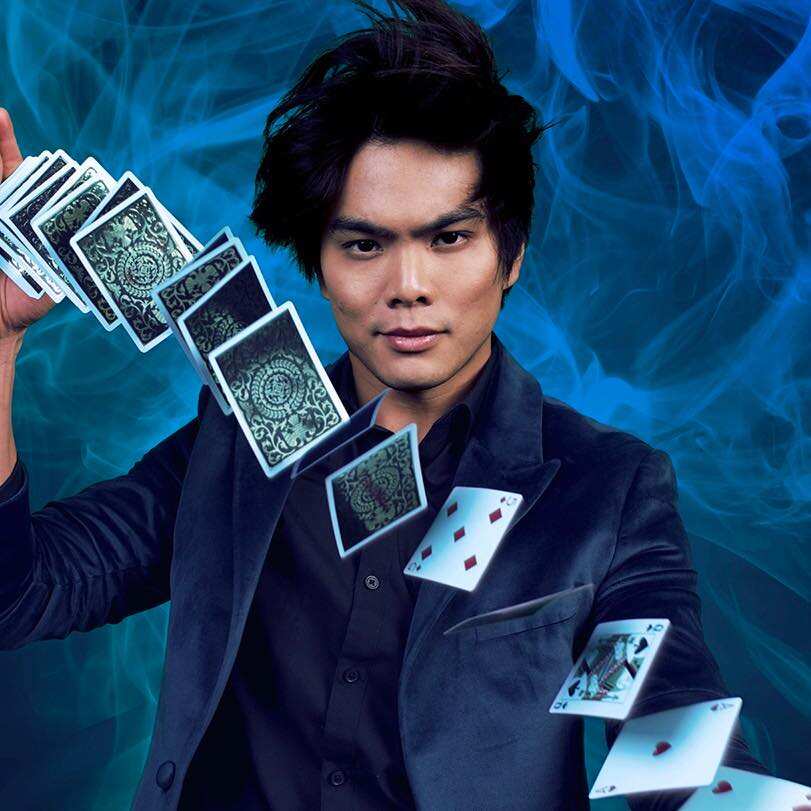 Shin Lim is famously known for the close-up magic subgenre and card tricks. Shin performance will leave your mouth in a gape for his amazing magic tricks.
Shin Lim scooped the top prize at America's got talent 2018.
3. Siegfried and Roy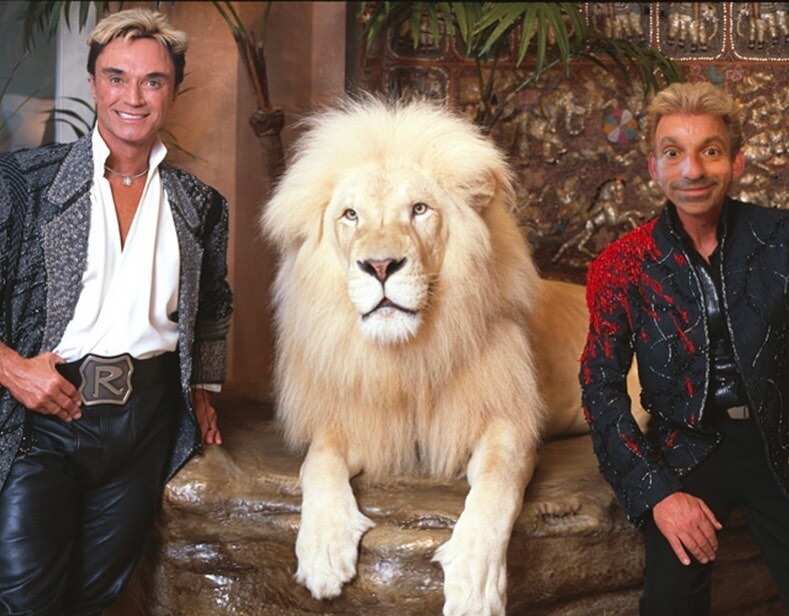 The famous duo was born in Germany. They started their career in magic tricks performance in Germany but later migrated to the United States of America.
Siegfried and Roy splendid performance in Paris landed them an invitation to join the Las Vegas magicians Television show.
Famous magicians in Vegas will attest the duo Siegfried and Roy have taken the magic industry with a bang! They have incorporated magic and the circus.
They have always accompanied their performance with costumes, other ornaments and the use of wild animals like tigers and bears.
Siegfried and Roy have gained popularity for these daring acts to become famous in Las Vegas.
On April 28, 2020, Horn's publicist stated that he tested positive for the virus that caused COVID-19 and was currently responding well to treatment.
However, his condition deteriorated, and he died at the age of 75 on May 8, 2020, at Mountain View Hospital in Las Vegas.
4. Dynamo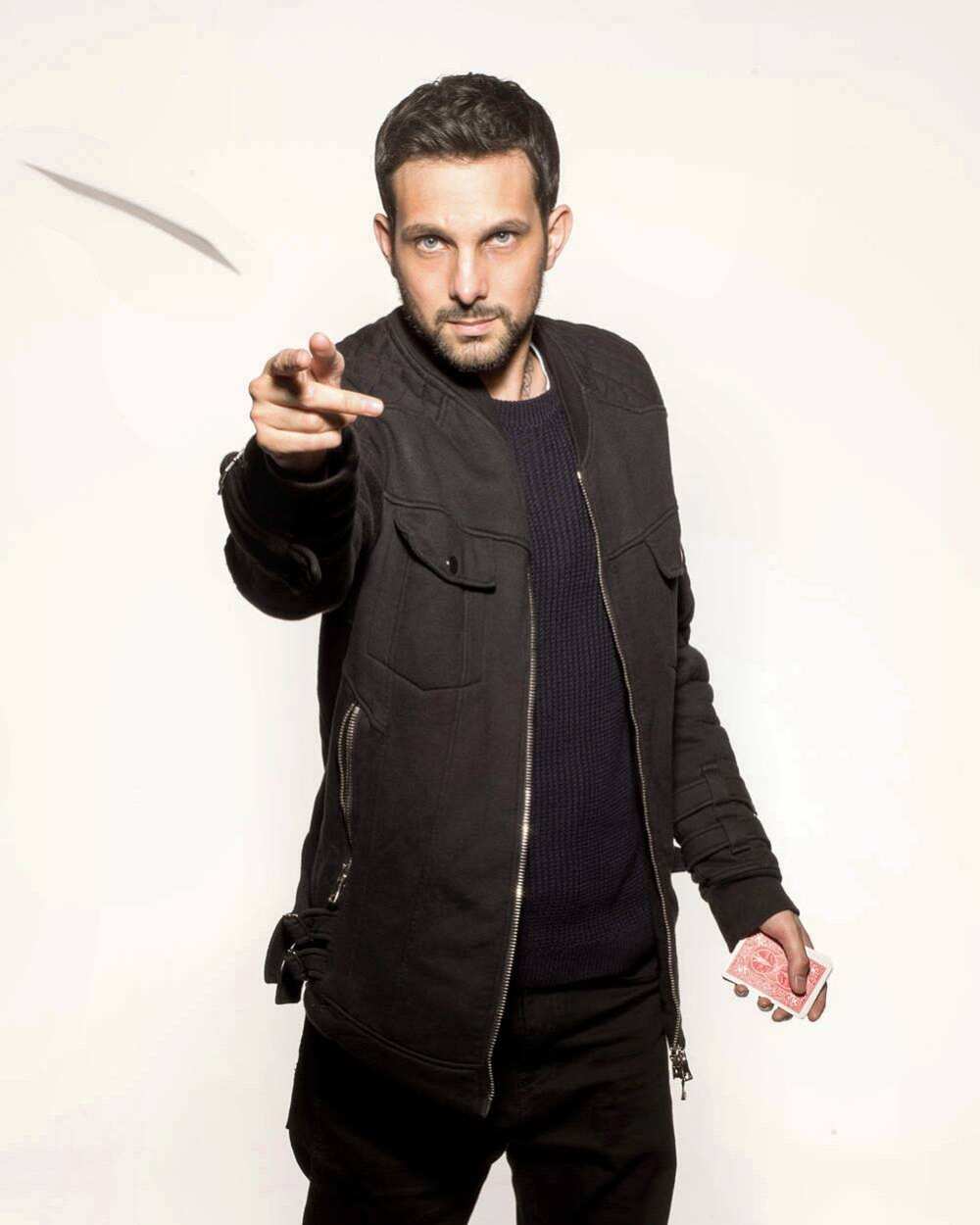 Steven Frayne was born on 17 December 1982. He is famously known by his stage name Dynamo.
Dynamo hails from England and was born in Bradford, West Yorkshire. He has become among the best magician acts in the world.
He is famous for amazing close-up magic tricks. His friendly demeanor has helped him amass a substantial following all over the world.
Dynamo remembers his first magic trick from his grandfather, and from there, as they say, the rest is history. His TV shows have won awards including the Best entertainment Program award in 2012.
5. Derren Brown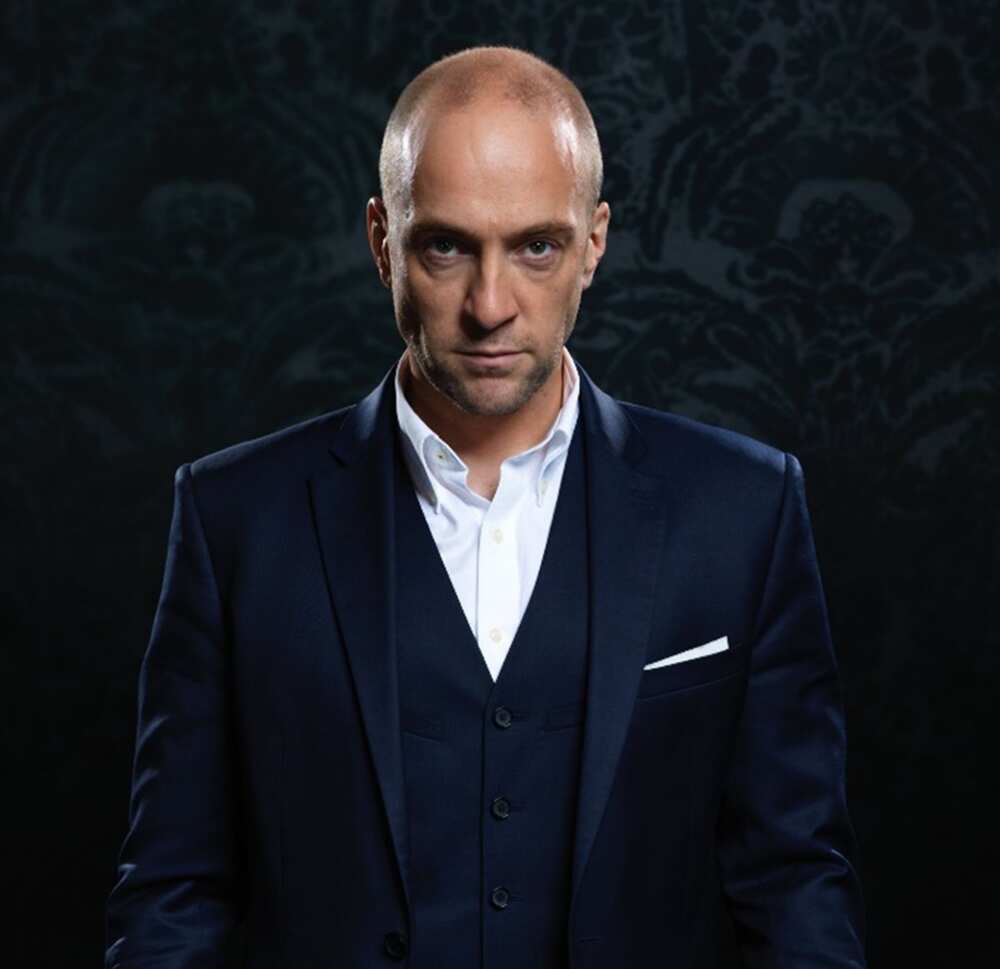 Derren Brown has immersed himself in the realm of hypnotism and psychological manipulation. His rise to the top is credited to his unique type of magic. His performances have surprised the audience and even got some people scared.
In his performances, the audience is actively engaged with body-language clues and subliminal messages.
6. David Blaine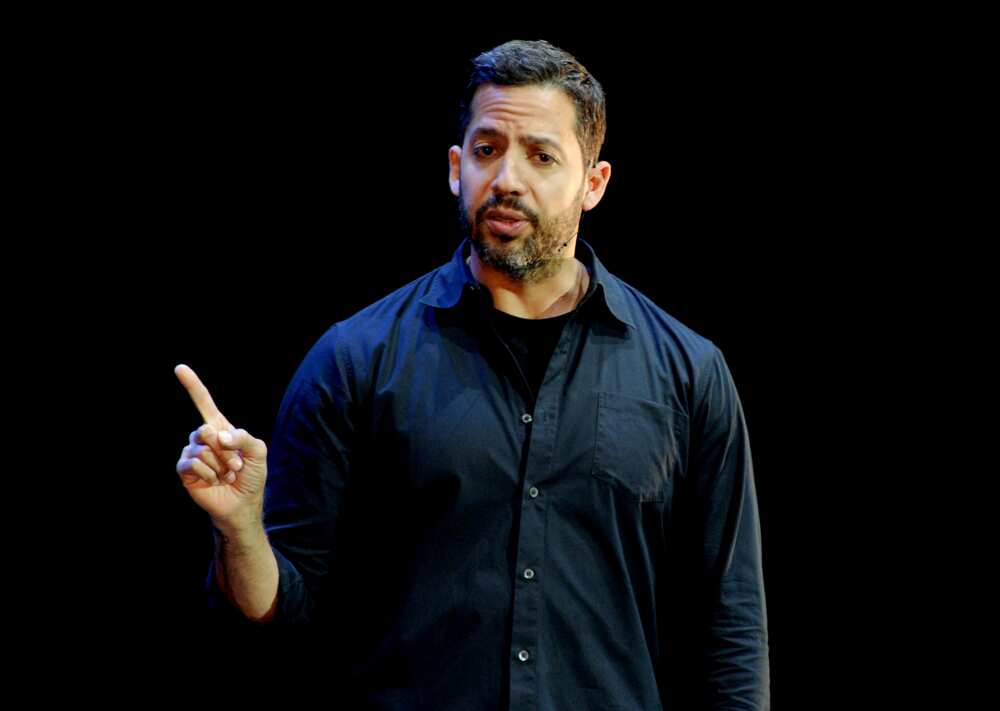 With numerous magic performances, street magic is characterized by stage magic, platform, and close-up magic.
Street magicians perform their tricks surrounded by the audience, and sometimes they also approach and perform for unsuspecting civilians along the street.
These streets are not new to David Blaine for he brings the streets and magic together.
David Blaine magic tricks will blow your mind. As he graces our screens, his audiences are always looking forward to surprising and amazing tricks bringing the best of street magicians.
In his performances, the camera is turned on the audience watching him.
7. David Copperfield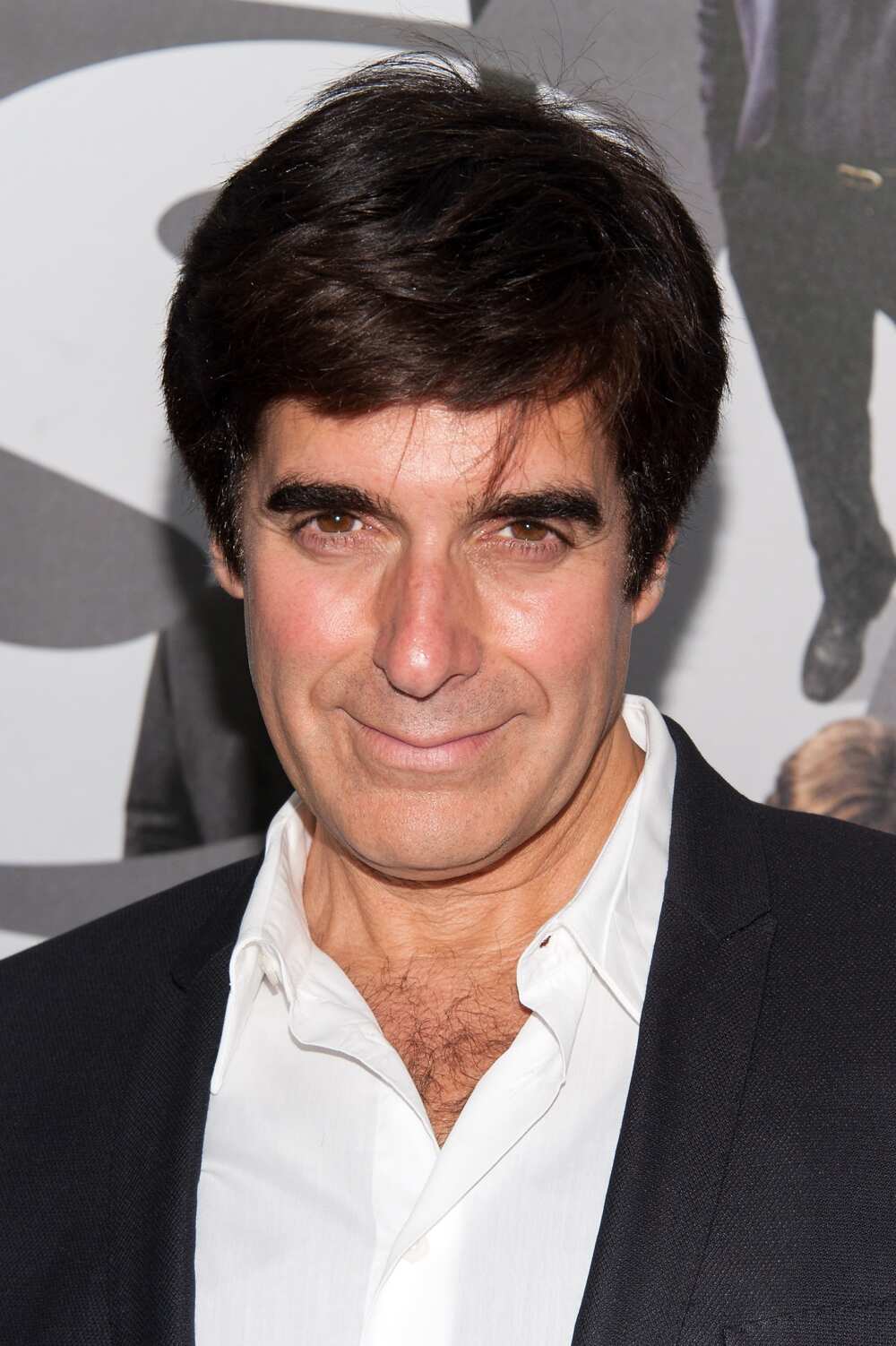 David Copperfield was born on born September 16, 1956, as David Seth Kotkin.
David Copperfield is arguably one of the best magicians in the world who hails from the US and is regarded as a living legend. His name is not new in the magic world.
David Copperfield is credited to have performed incredible and mind-blowing acts. These magic acts have indeed made him a household name.
In his acts, David Copperfield made the Statue of Liberty disappear, floated across the Grand Canyon and walked through the Great Wall of China among other tricks.
8. Criss Angel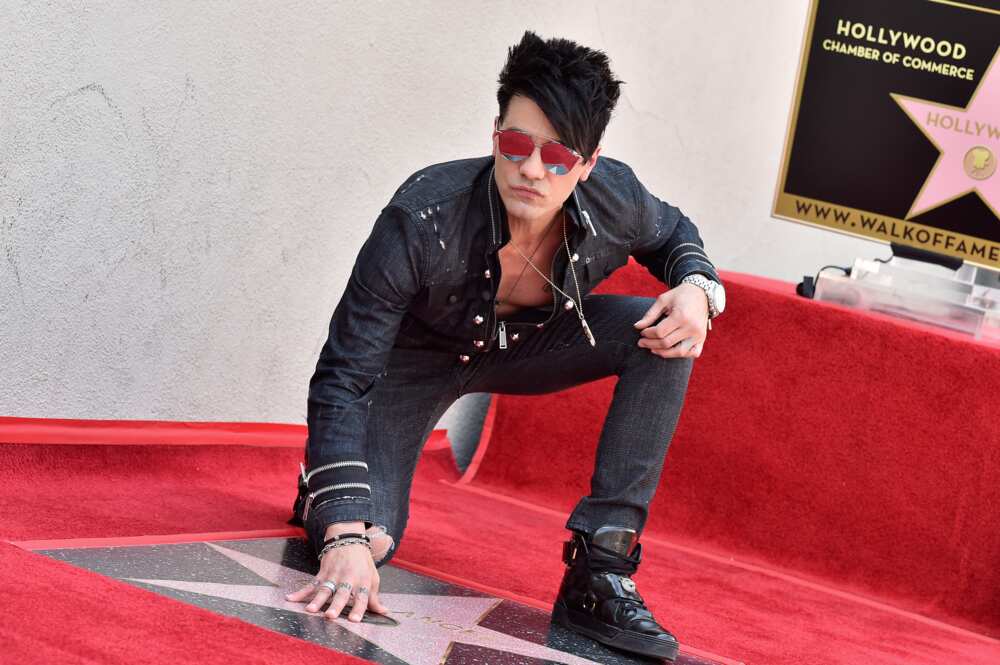 Criss Angel was born Christopher Nicholas Sarantako. He is a magician and an illusionist. Criss Angel was born on born December 19, 1967. He began his career in New York.
Criss was named the magician of the decade in 2009. He is a celebrated icon and one of the best in the world.
He received recognition as the magician of the century in the following year, 2010.
A few years later, he moved to Las Vegas. He made his big break with the television show titled Criss Angel Mind Freak. He impressed audiences with his mind-blowing performances.
Criss Angel is the magician who has most prime time TV hours and has gone ahead to set and break world records on his show.
9. Ricky Jay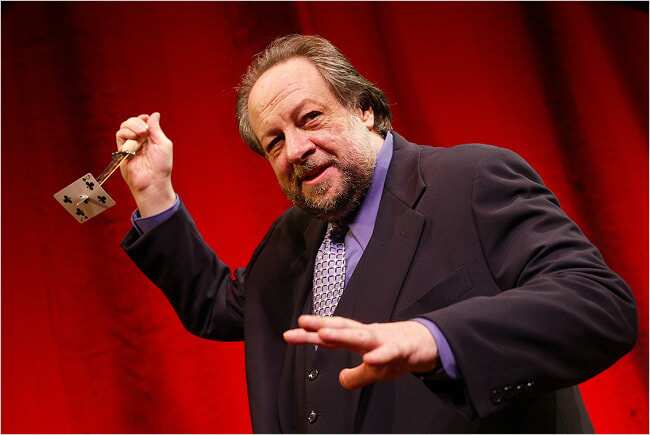 The American magician Ricky Jay was born in 1948 as Richard Jay Potash. Ricky is famously known for his brilliant magic tricks.
He is known for card throwing, card tricks, stage patter, and memory feats. Ricky shows great aptitude with his acts.
He has become one of the most famous magicians and was once labeled as the most gifted sleight of hand artist alive.
Ricky Jay is among the names of magicians, who also contributed to the magic industry's growth. He has written on magic and the history of magic.
Ricky was also immersed in the world of film. He was featured in magician movies. Ricky Jay has gained popularity and a huge following for his brilliant performances.
He was one of the youngest magicians to ever perform a full magic act on TV. He is also credited to be the first to perform in comedy clubs.
Ricky Jay is an icon in magic trick performances and has been instrumental to magic development. Jay died on November 24, 2018, aged 72.
10. Lance Burton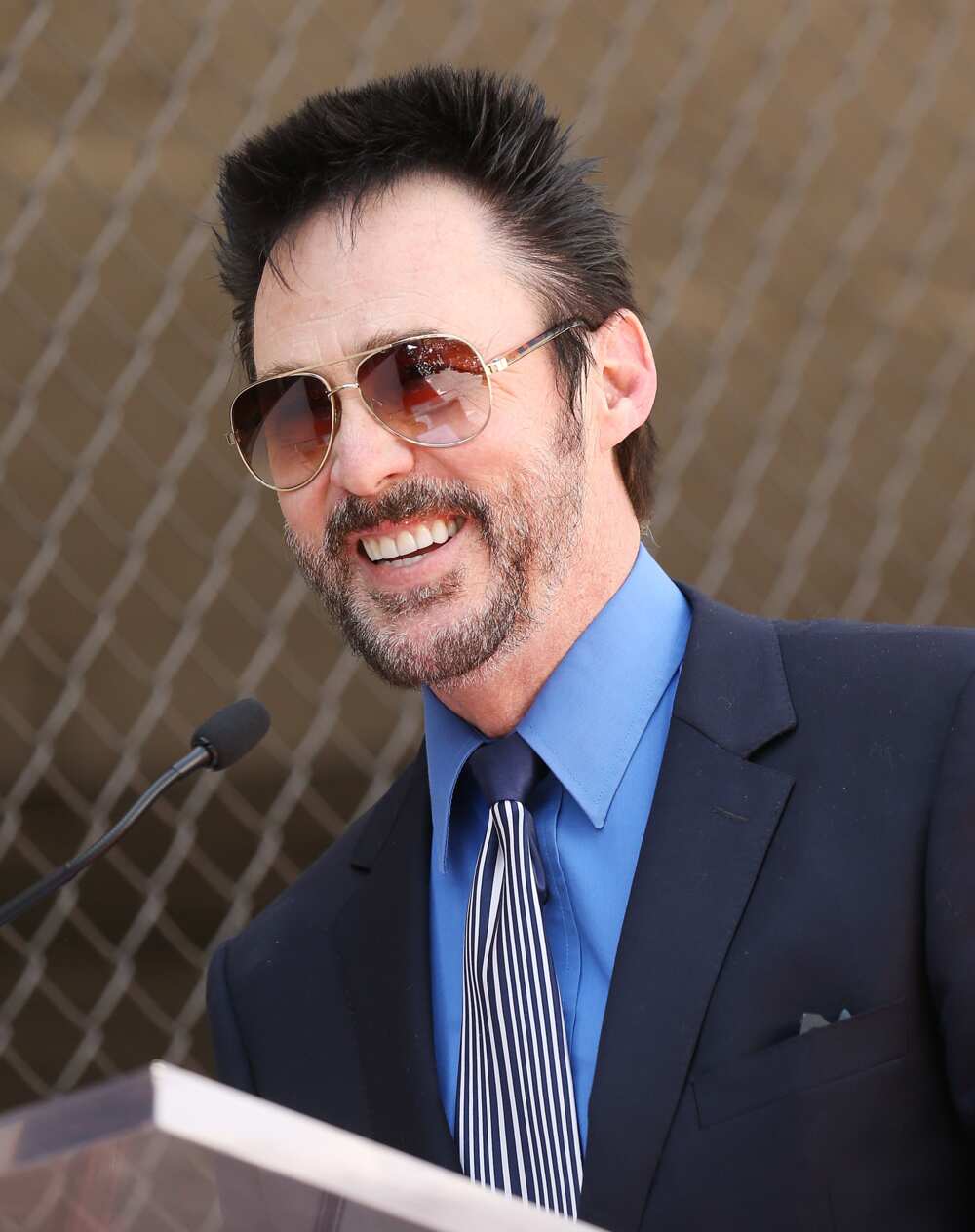 Lance Burton was born and raised in Kentucky Lance in 1960.
His introduction to the world of magic began before his sixth birthday as a result of being taken to a Christmas party by his mother, where the featured performer was magician Harry Collins.
In 1982 he shocked the world when he became the youngest person and the first American to win the International Federation of magic society's competition in Switzerland.
With movie-star looks and unbelievable sleight of hand tricks, Burton appeared numerous times on the Tonight Show and booked a record set at several Las Vegas Casinos.
Though he is now retired, the magician paved the way for endless Vegas acts and even appeared on the classic TV series Knight Rider.
Who is the No 1 magician in the world?
Better known by his stage name, David Copperfield is the world's highest-paid magician the second year in a row, with $61.5 million.
Most magicians have challenged the laws of human nature and defy the impossible. Their magic acts filled with amusement and excitement always make us smile.
It is no lie that we love these famous magicians because of the mystery they plant in our minds.
READ ALSO: 10 important properties of water everyone should know about
Legit.ng recently posted an article about the important properties of water. Up to 60% of the human adult body is made up of H2O, and it plays a crucial role in the bodies of living things, such as food movement, skin hydration, and much more.
A look at both the physical and chemical features of water will help you understand its importance in relation to some of its features.
Source: Legit.ng