SeekMed is a global telemedicine platform that allows patients worldwide to seek professional and ethical medical advice from India's eminent award-winning doctors. Their core philosophy is to empower the patient community so that they can take better control of their medical decisions.
Founded by two passionate Indians based in the US – Mr. Alok Awasthi and Mr. Sharad Dubey, the platform operates on a unique premise of enabling access to super speciality consultations. More often than not, tele-consults are limited to basic specialities like ENT, Dermatology, or internal medicine, but SeekMed aims to democratize speciality care in India and abroad. Founded in the year 2018, the platform today has over 100 doctors from over 30 plus specialities including Oncology, Cardiology, Neurology, Orthopedics, Ophthalmology etc. on its platform.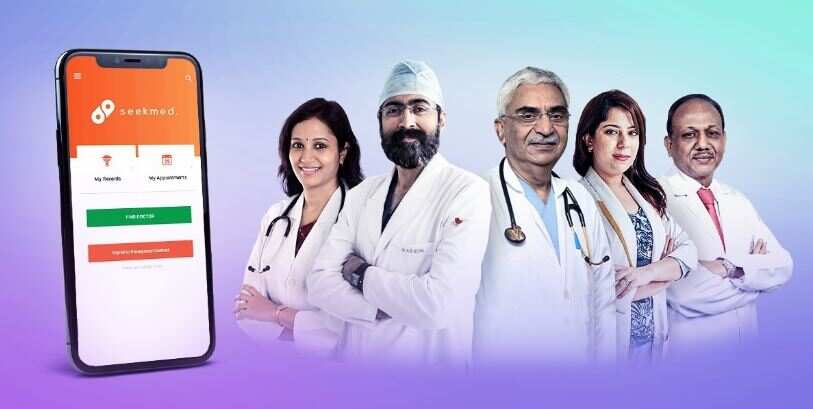 SeekMed Founder, Mr. Alok Awasthi said: "Quality of our doctors and excellent patient support services are our key USPs. Our doctors are the recipients of some of the highest medical and civilian honors in India. More than 60% of our doctors are heading various departments in India's most reputed hospitals and professional bodies and possess clinical or academic experience from the United States or Europe".
On an average, more than 20,000 Nigerians travel to India every year for medical treatments. India is already a favorite destination for medical tourists. SeekMed provides a virtual medical tourism platform where patients suffering from complex medical conditions or looking for surgical procedures can connect with their eminent doctors and confirm their treatment paths.
In this Covid-19 period and a post-Covid-19 world coming soon after, where travelling abroad has to be carefully prepared for, SeekMed has created a platform where Nigerians who are in need of medical assistance abroad can reach medical professionals in India. With this platform, several Nigerians seeking medical help in India can get a diagnosis or other necessary medical reviews from medical experts in India virtually.
"Patients can save money by consulting from home without having to take long-distance travel until they decide to have the treatment done abroad. Based on video consultations, our doctors can not only review existing medical reports Remove and provide advice but also prescribe additional tests where results could be uploaded on our platform for evidence-based medical advice," Mr. Awasthi added.
SeekMed platform also offers India's largest health library containing wellness titles and patient education content helping the patient community in their own health journey from initial discovery to complete recovery. This wealth of credible and authentic information covering all conditions, treatments, procedures, and more than thirty-three thousand medicines will certainly empower patients to make medical decisions with confidence.
Check out the links below for more information:
● Link to Portal: https://www.seekmed.care
● Download app from Google Play store: https://goo.gl/C5NU3P
● Web app: https://webapp.seekmed.care
[Sponsored]