Zoie Burgher bio: Age, net worth, boyfriend, career, legal issues
Modern-day social media platforms have become massive sources of income for people all over the world. Zoie Burgher is one of such people. She is a renowned gamer, streamer, and YouTuber who rose to fame through the popular streaming site Twitch. Also known amongst her fans as Luxe Zoie, the online celebrity has had several controversies related to her overly explicit content.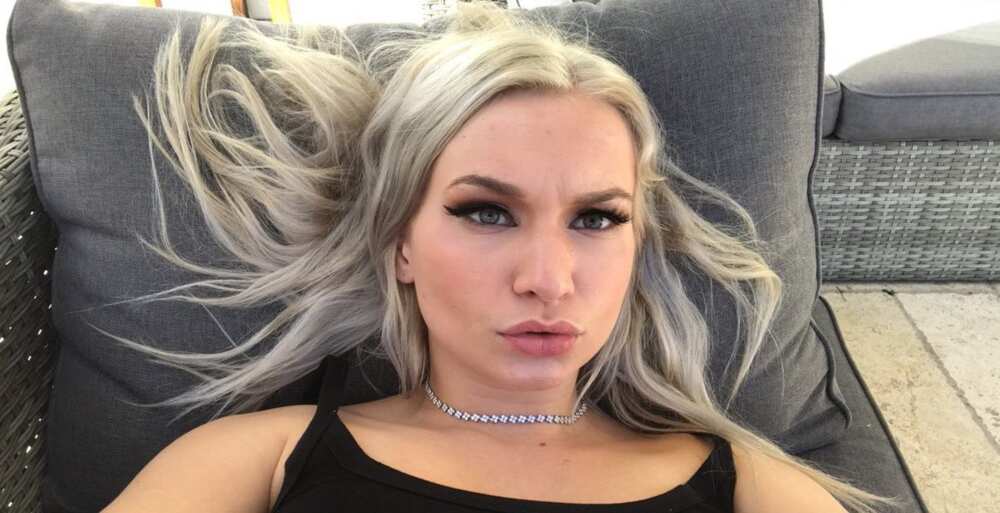 How old is Zoie Burgher? The YouTuber is 24 years old (as of September 2020). She was born as Zoie Erena Burgher on 29th November 1995 in Miami, Florida. She grew up alongside her brother Robin Oliver. Since her childhood, Burgher was quite passionate about dancing and would regularly participate in related tournaments and social events.
Profile summary
Name: Zoie Erena Burgher
Date of birth: 29th November 1995
Place of birth: Miami, Florida
Zoie Burgher age: 24 years old (as of September 2020)
Birth sign: Sagittarius
Profession: YouTuber, streamer, online gamer
Nationality: American
Height: 5 feet 8 inches
Net worth: $500,000
Zoie Burgher bio
Who is Zoie Burgher? Here is a look at the popular YouTuber's life, including her schooling, career, relationships, and net worth.
School life
After completing her high school studies in Miami, Zoie enrolled in Arizona College where she studied for one summer season before transferring to Florida State University. Her degree was related to politics and worldwide affairs.
However, after a short while, the renowned YouTuber chose to discontinue her studies and dropped out of college. Nevertheless, her interest in political affairs remains to date.
Career
Burgher's online career began in 2013 when she joined the popular streaming site Twitch. She would broadcast live Call of Duty sessions while wearing her signature revealing outfits. Despite continuous warnings regarding her content from Twitch, Zoie kept on posting the explicit content.
After several temporary suspensions by Twitch, Burgher is now permanently banned from posting anything on the site. After her Twitch account was disabled, Zoie shifted her focus to other social media platforms such as YouTube, Instagram, and Twitter.
The Luxe Gaming project
To pursue her long-term dream of becoming an accomplished media CEO, Burgher launched Luxe Gaming, which started off with its first project named Luxe House. This was essentially an online reality show in which several women would live together in an undisclosed location and document their daily lives on the show's episodes.
Luxe was significantly different from similar web series in that it featured real-time feedback by the viewers. The project was the source of the YouTuber's famous nickname, Luxe Zoie.
Zoie Burgher boyfriend
The renowned online sensation is currently dating D'Angelo Taylor who coincidentally, is also a popular YouTuber. While the two regularly upload pictures of them together, there is barely any information regarding how they met.
D'Angelo has two sons from his previous relationship. He separated from his wife in 2016 following an official divorce.
Zoie Burgher net worth
Despite the harsh criticism she has encountered since the very beginning of her online career, the YouTuber remains one of the most prolific, albeit controversial content creators on the video-sharing platform.
Considering the massive number of followers on her different social media accounts, it is no surprise that her current net worth is estimated to be around $500,000.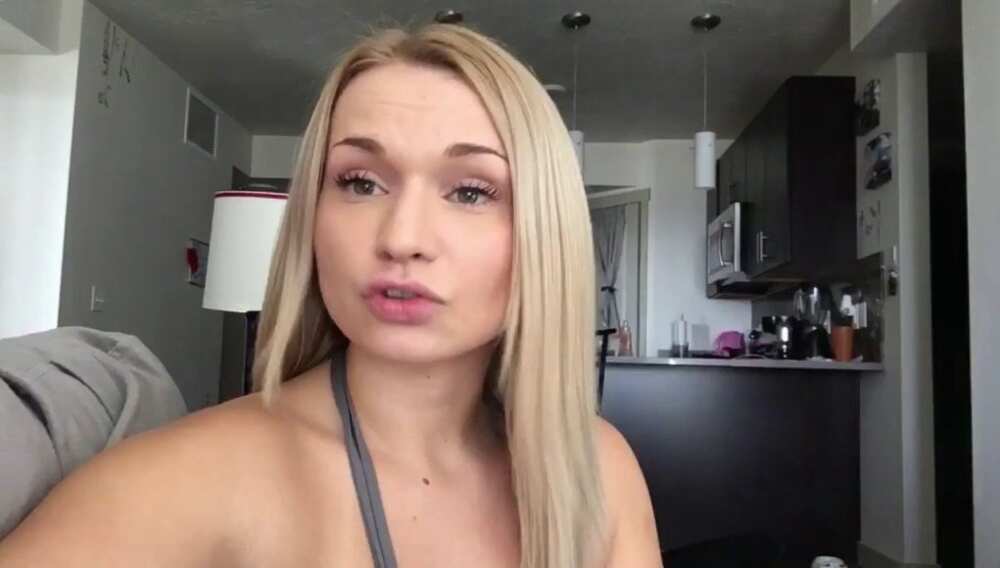 Zoie Burgher sued
Seeing as the best of Zoie Burgher generally involves explicit online content, one might expect the YouTuber to rub a few people the wrong way. Recently, she received a cease order from FOX for using Zoidberg, one of the characters from Futurama, on her YouTube streams.
Before the order, Zoidberg could be seen in Burgher's overlays throughout each of her recorded live streams on YouTube. After the cease and desist order, the YouTuber claimed that FOX was seeking 150,000 dollars for each video and tweet that had mentioned Zoidberg, adding that the broadcaster's lawsuit could cost her $1.2 million in total if they choose to pursue it.
The eventual direction that the potential lawsuit took remains unclear to this day. However, Burgher stopped using the Futurama character on her YouTube videos.
Zoie Burgher hot pictures
Here are some images of the famous online star looking stunning.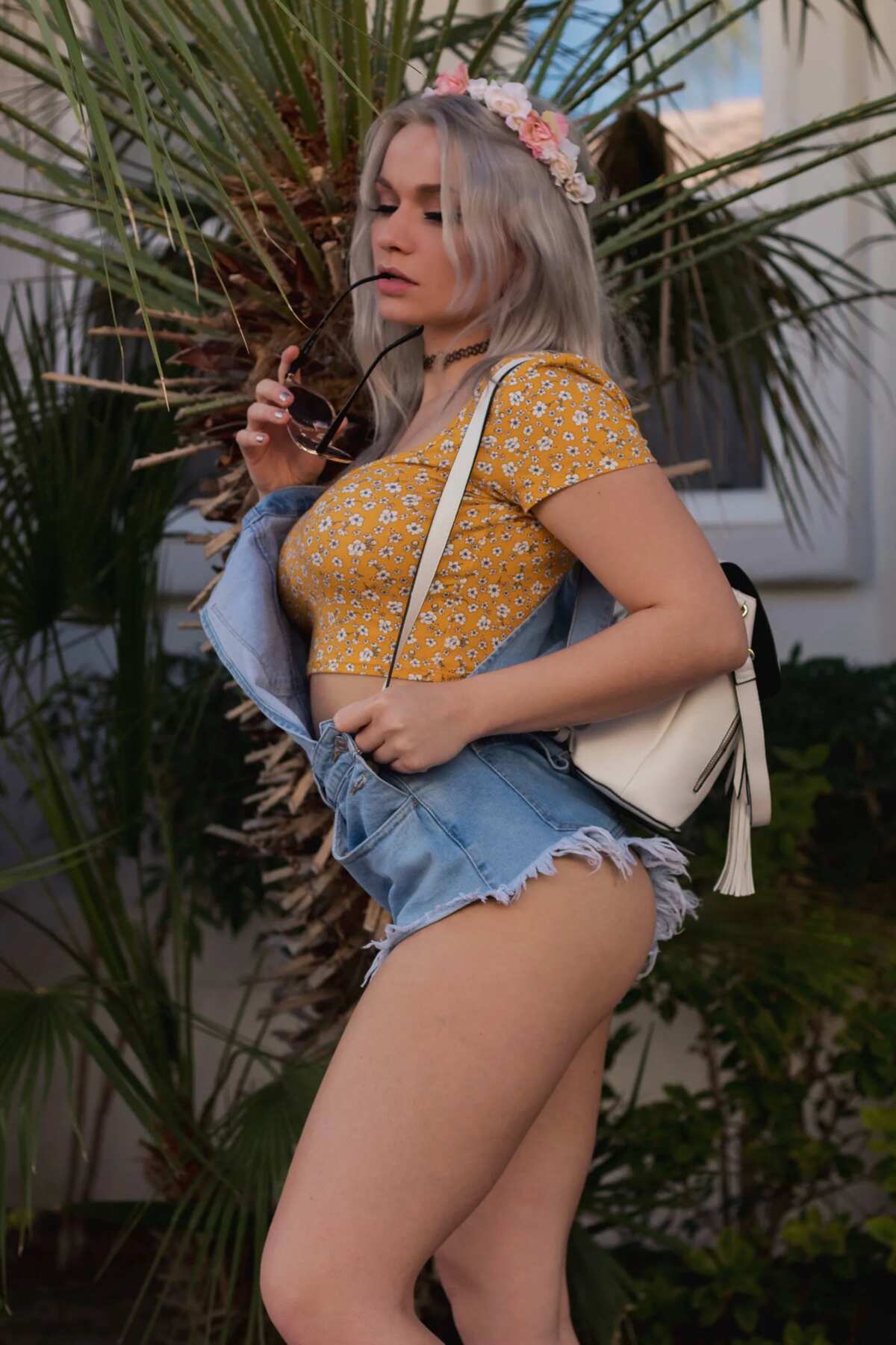 The YouTuber looking stunning in denim.
Zoie Burgher is irrefutably one of the most captivating YouTubers today, if her massive online following is anything to go by. Despite her somewhat controversial and opinion-splitting content, she seems to garner more and more followers with each passing day.
READ ALSO: Lucy Essien bio: Everything we know about the BBNaija 2020 member
Legit.ng recently explored the life of Lucy Essien, a young female entrepreneur who comes from Nigeria.
She was among the 20 housemates contesting in the 2020 edition of the Big Brother Naija reality show. Who is she away from BBNaija?
Source: Legit.ng