Twins who married twin wives welcomed twins of their own 48 hours apart
- A photo has surfaced of twin brothers who gave birth to twins 48 hours apart
- Sa'ad and Sa'eed Yusuf also reportedly married twins on the same day
- The stunning photo shows the duo carrying their adorable babies in their arms while in matching attires
PAY ATTENTION: Click "See First" under the "Following" tab to see Legit.ng News on your Facebook News Feed!
An awe-inspiring photo has emerged of male twins who got married to two female twins and also delivered sets of twins respectively.
The pair, identified as Sa'ad and Sa'eed Yusuf, were pictured in a frame with their babies.
Reports circulating online said they recently gave birth and that it was on the same day, but in a chat with the Cable Lifestyle, one of the fathers said it happened in 2015.
While Sa'ad's wife gave birth to twin girls on June 15, that of Sa'eed delivered the boys on June 17.
Both wives had to be delivered of their babies through caesarean section.
Sa'ad said: "I wonder why people change the format of a story without getting in touch with the persons involved. The thing is that we're twins, and we gave birth to twins. We're both also married to twins. Reports that they were all born on the same date is wrong.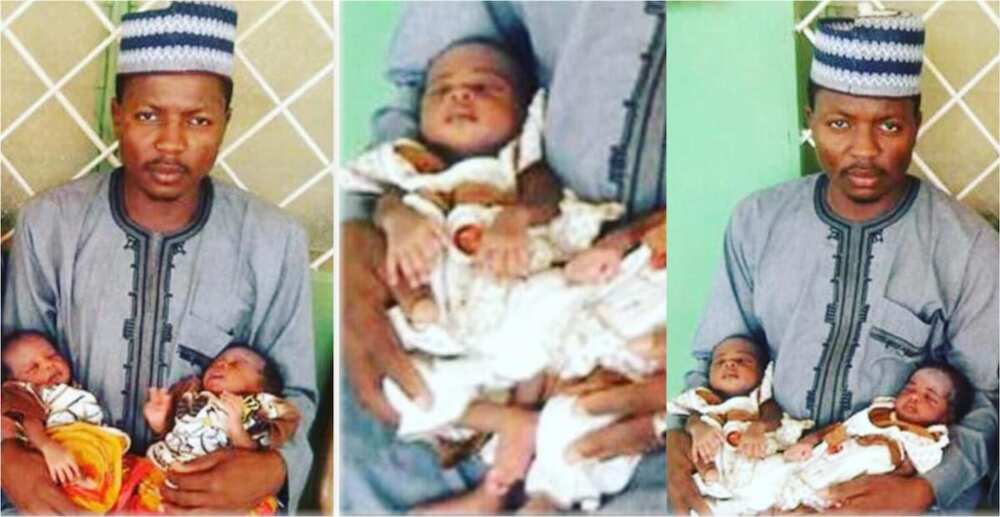 "Even if we would have wished they were all born on the same day, we can't change the destiny of such. We couldn't do that one. Because all the mothers underwent cesarean section.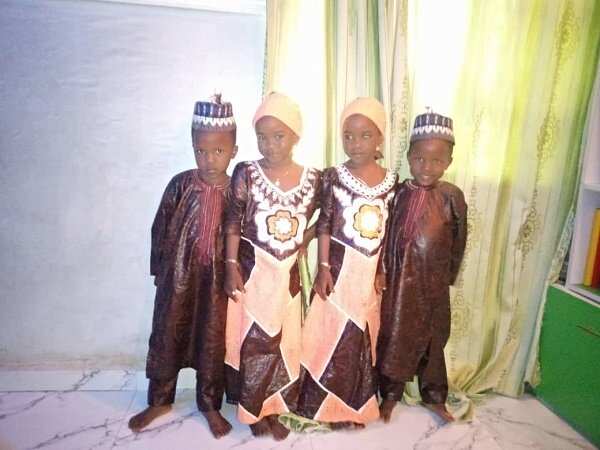 "There was a two-day space between the two twins. When people spoke of this on social media, they made it sound like it happened yesterday."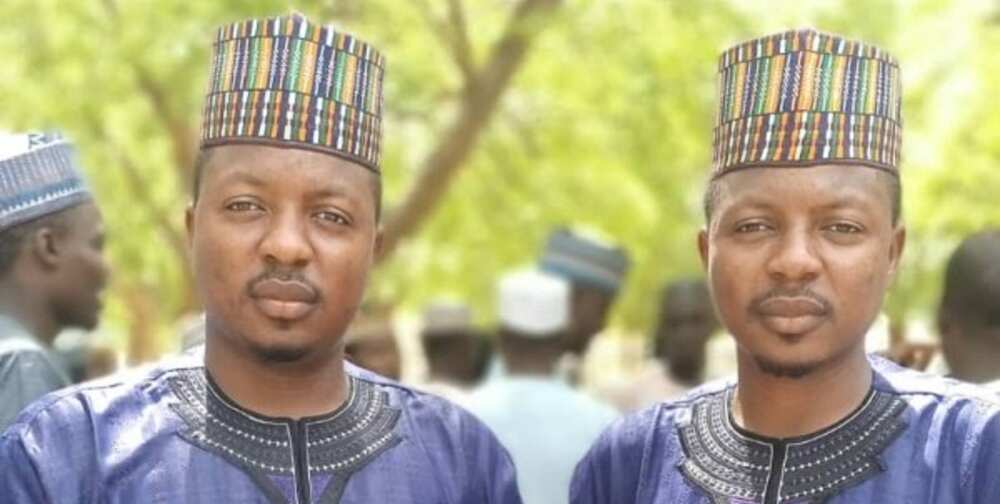 PAY ATTENTION: Install our latest app for Android, read the best news on Nigeria's #1 news app
In other news, the odds of three sisters giving birth to their babies on the same day are astronomical. According to an Associated Press story published in 1998, the odds are 1 in 50 million.
Well, three sisters from Ohio state in the United States (US) defied the odds by giving birth on the same day in the same health facility with the same obstetrician overseeing their deliveries.
Daneesha Haynes, Ariel Williams and Ashley Haynes all gave birth on July 3, 2020, at OhioHealth Mansfield Hospital within a four-and-a-half-hour span.
"It was a blessing, It is amazing. This kind of blew everybody away," Daneesha Haynes said.
According to the report, all three sisters had their deliveries induced by Edroy McMillan who delivered all three babies. Daneesha was not due until July 23, 2020.
Uchenna Okeigbo: God gave me quadruplets after 18 years of marriage | Legit TV
Source: Legit