Male 80s fashion revisited: Top 10 most popular looks for men
80s fashion was unique in every aspect. It was in those years that a lot changed in terms of fashion and lifestyle. From bold colors to larger than life accessories, high waist belts to teased hair and much more in-your-face dressing, that decade was filled with fashion statements.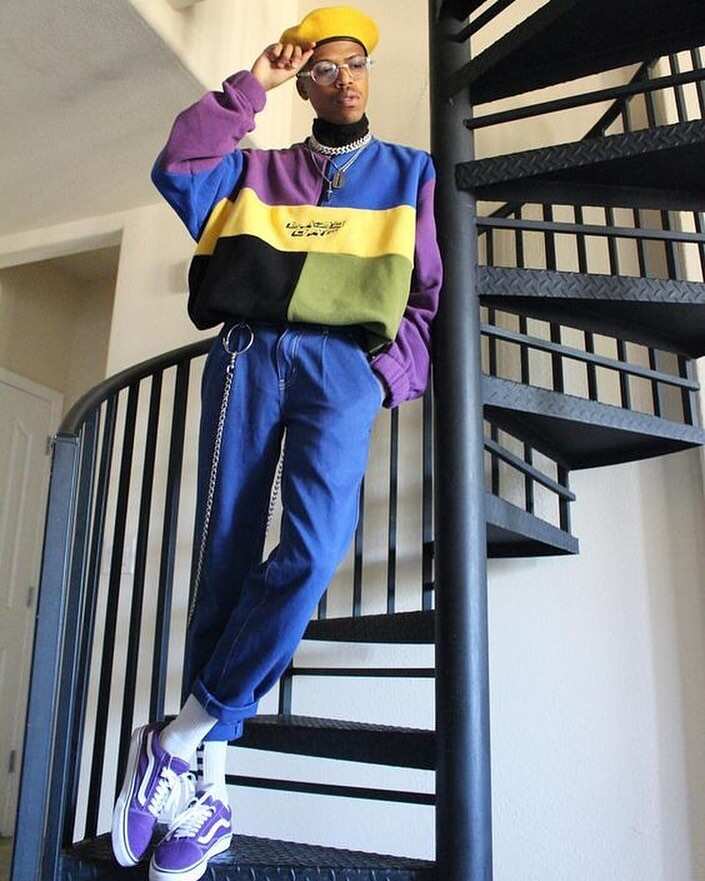 How do you dress in the 80's fashion? Men grew their hair out and donned stylish afros. They wore vibrant clothes that were influenced by celebrities of the time. The 80's fashion for men was classy yet dynamic. Revisiting the top 10 most popular looks of this era gives us some inspiration on how to don the vintage look.
1. Bell-bottom pants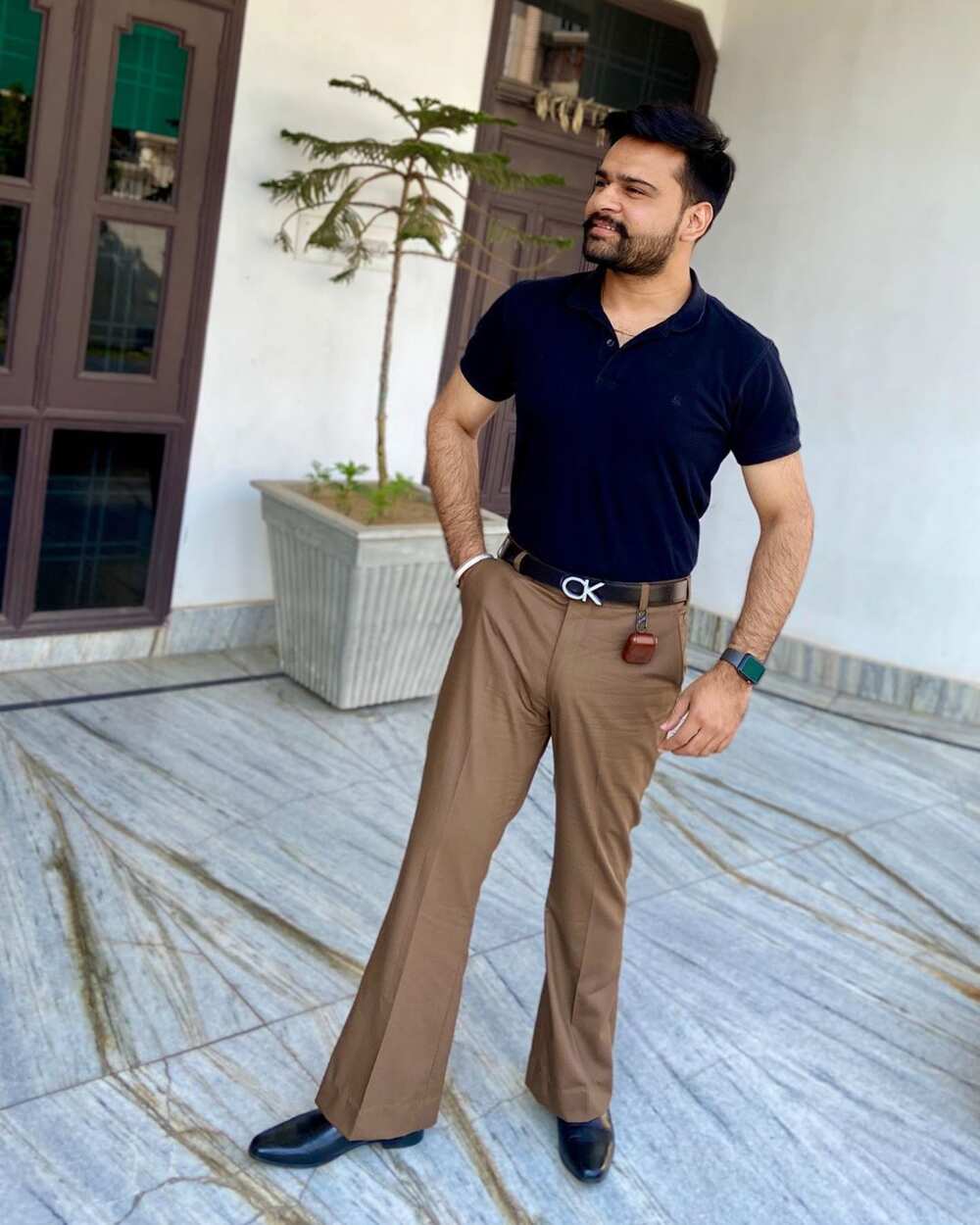 Bell-bottom pants were trendy in the '60s but were revived by musicians who started wearing them again in the late '80s. These pants were tight at the thighs and broader from the knees downwards. They looked bell-shaped, were high waist-worn and without belts.
Today, bell-bottoms are making a well-deserved comeback. They are best worn with a simple tucked-in shirt and leather Western boots.
2. The Michael Jackson look
The King of Pop had a lot of influence in the 1980s mens fashion. It is true that many, if not all, men wanted to look like him. From sparkly gloves to the trophy jacket, his status as a fashion icon was undeniable.
The Motorcross jacket was one of his signature looks. He often paired it with shiny chains as seen in the Bad music video. Today, racing-inspired gear is one of the most trendy looks.
This was not the only look inspired by this pop idol. He was famed for wearing military-style jackets in various designs.
3. Floral printed shirts
What clothes were worn in the 80s? Mens 80s fashion entailed wearing light floral shirts paired with plain cotton pants. Today, these shirts are better suited for leisurewear unlike back in the day when men would wear them to work and other important functions.
4. Bomber jackets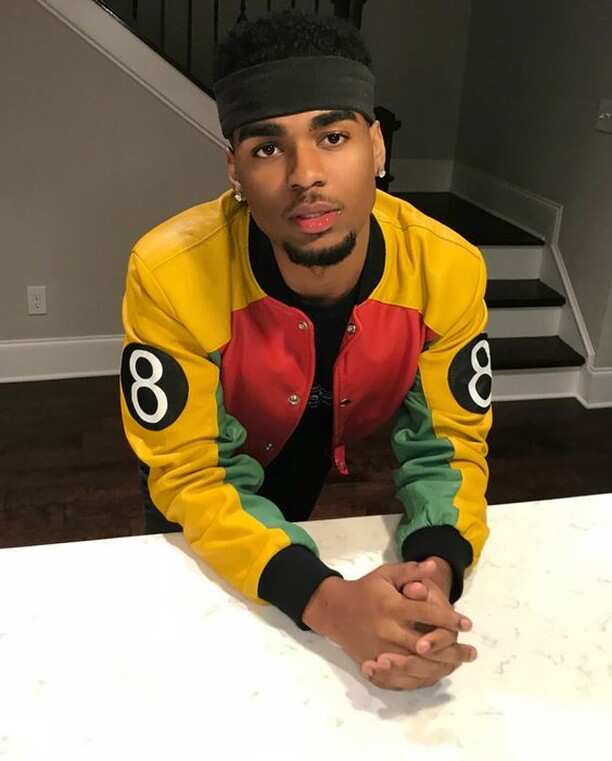 Tom Cruise's Maverick character popularized these jackets in the 80s. Men either wore the air-force branded bomber or the varsity jacket bomber. Although these jackets dated way back to the World War I era, they were a fashion staple in this decade.
5. Double denim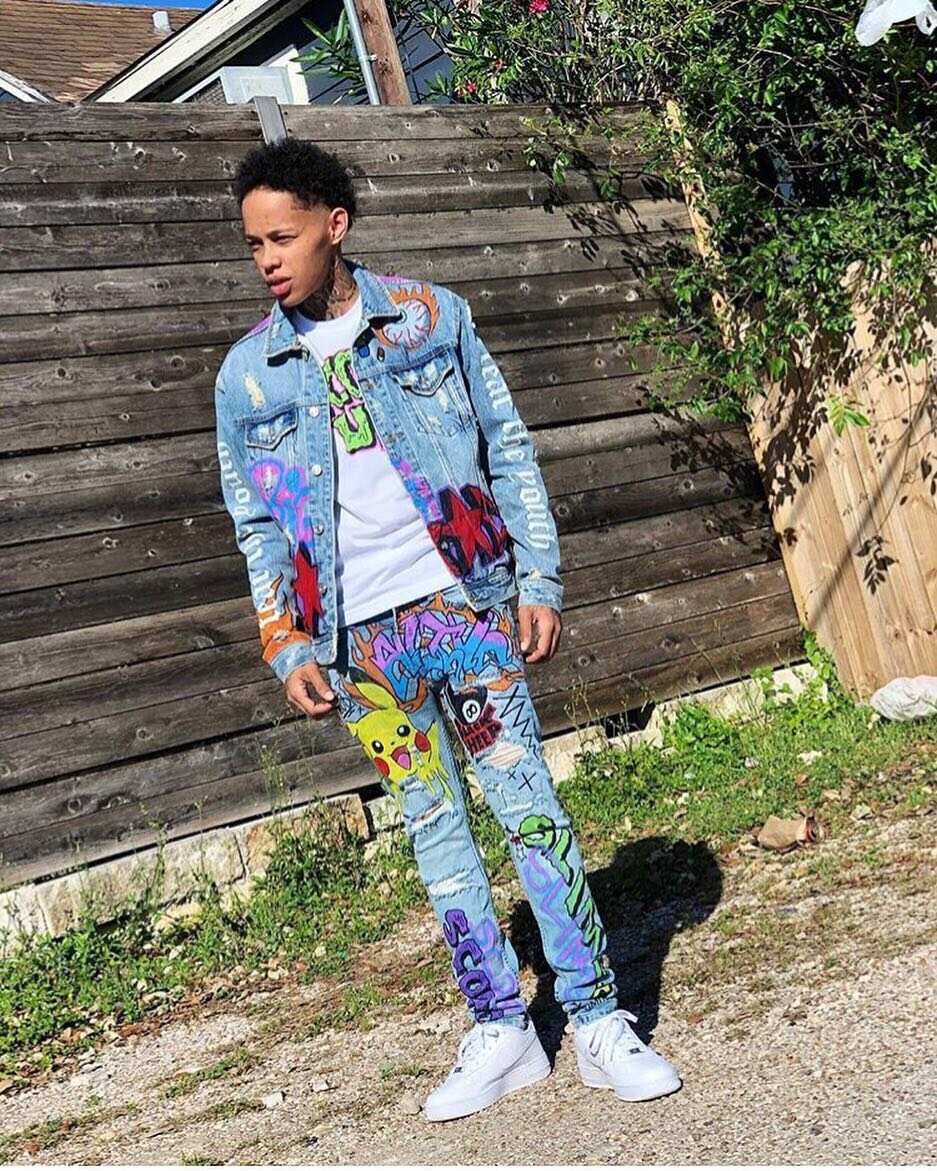 Fashionable 80's clothing was incomplete without the famous double denim. Men wore matching denim jeans and a denim top. It was a fashionable and classy look that was paired with sneakers or leather boots. With the latter, a cowboy hat was a must-have.
6. Neon colors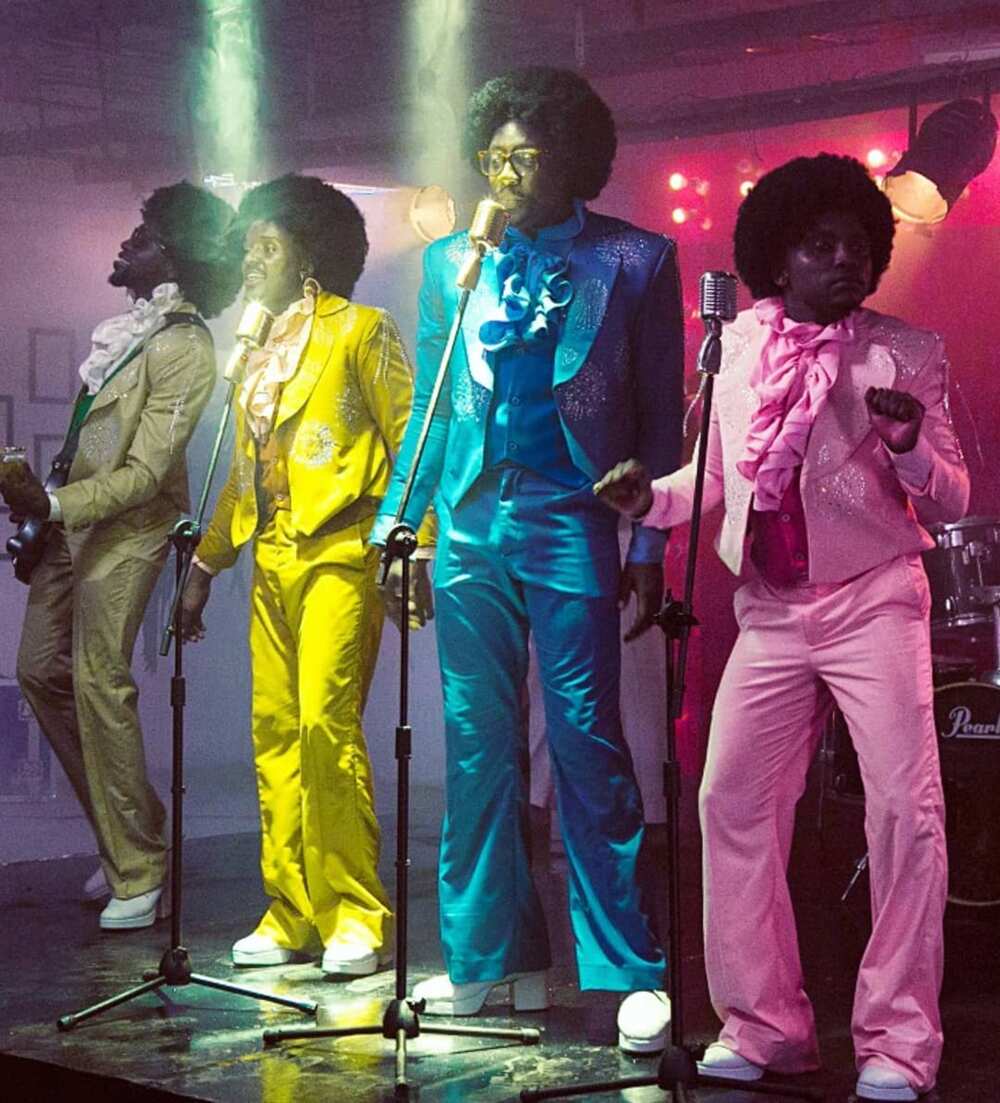 The 80s fashion men was incomplete without neon-colored outfits. At the time, the look was referred to as Floro, which was short for florescent.
Hot pink, yellow, orange and green and blue were the most popular colors. Socks, jackets, and t-shirts worn during this time matched these bright colors. Celebrities made fashions statements by wearing neon-colored fingerless gloves.
7. Reebok pump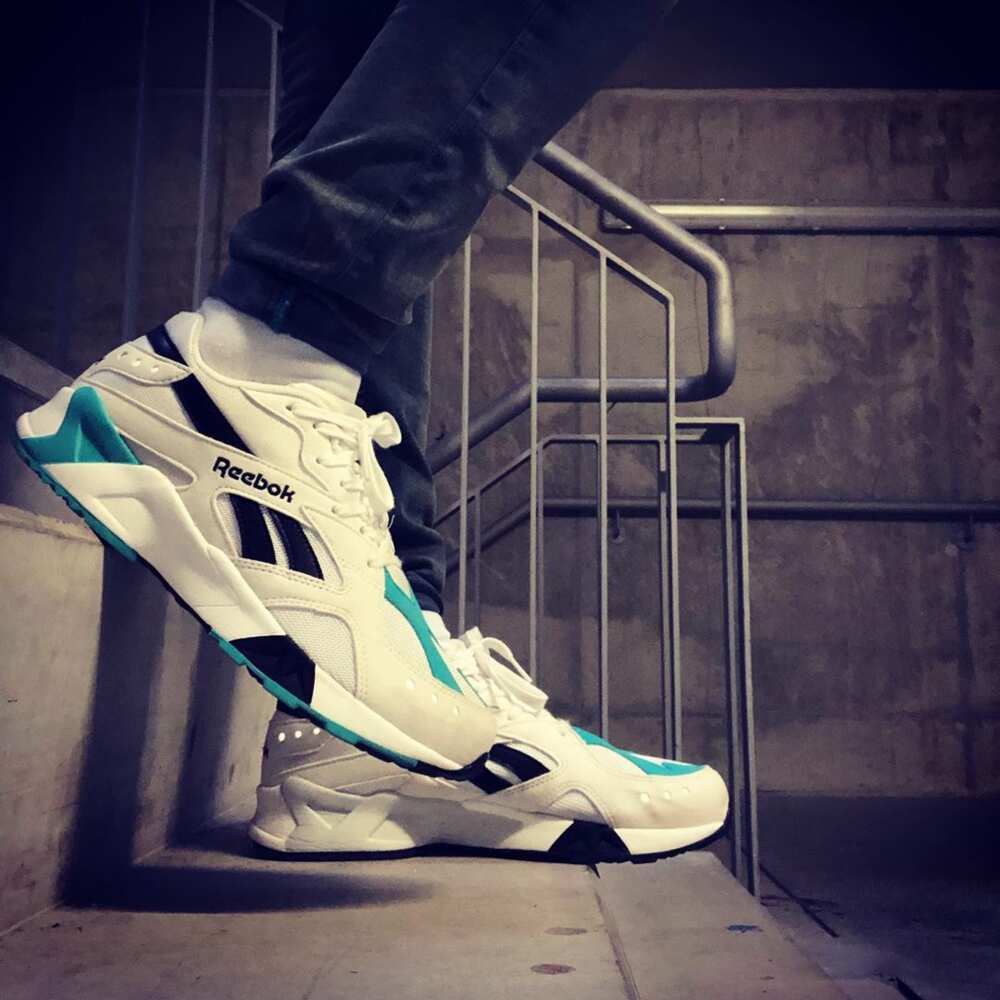 Reeboks were one of the coolest shoes in this decade thanks to the aerobics craze. The original Reebok Freestyle was one of the first high top shoes to become extremely popular among men and women alike. These 80's mens fashion shoes were worn with suits or denim outfits and are still fashionable to date.
8. The mullet
One of the haircuts that defined the 80s look is the mullet. The hair was cut such that it had a short fringe at the front, barely any hair on the sides and long strands at the back. Today, the mullet is worn by some of the boldest influencers in the fashion industry.
9. Power suit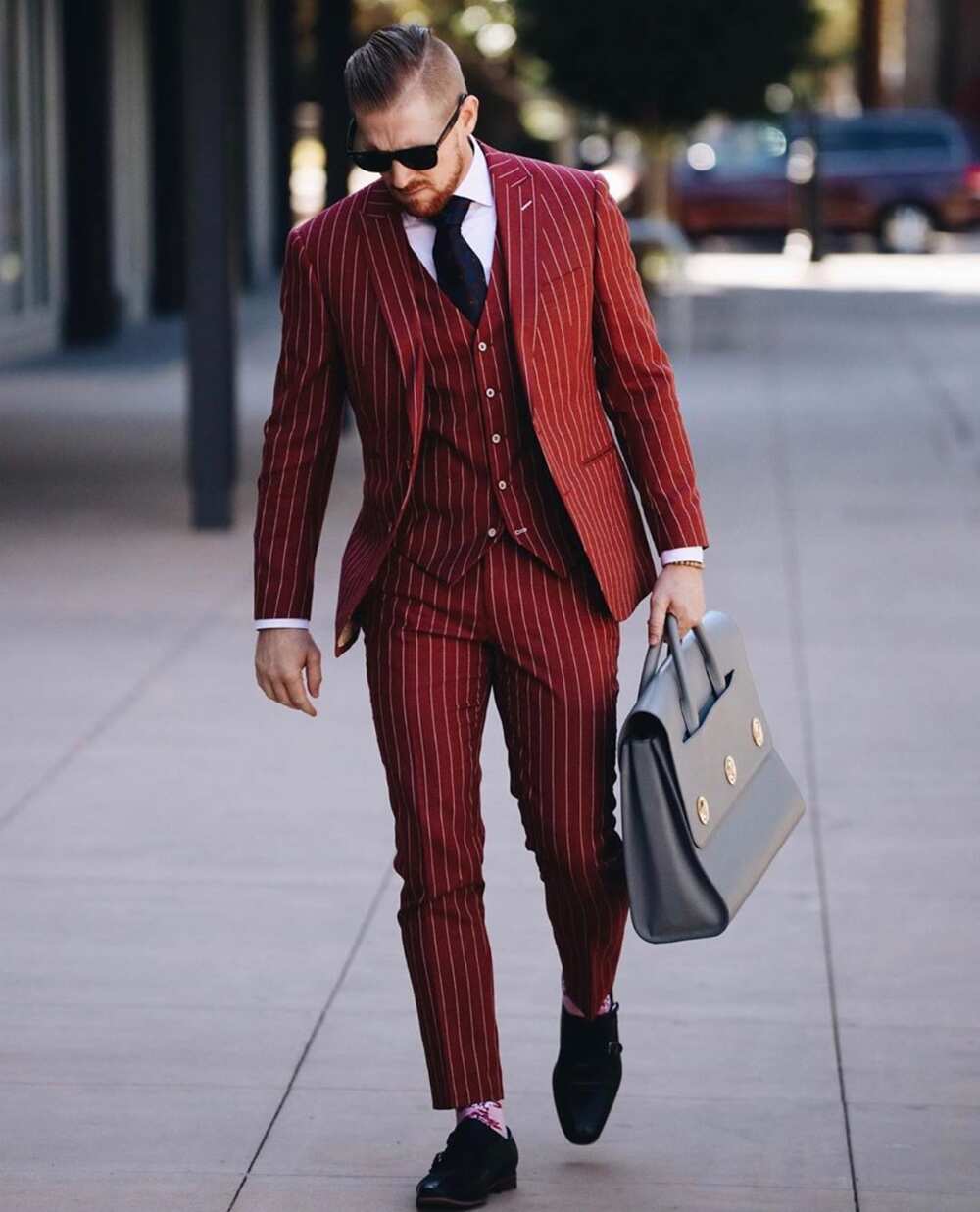 Suits were commonly worn by most working-class men of the decade. Each piece had sharp cuts and was padded at the shoulders. Most suits came in bold colors and were striped or made of plain fabric. Just like the name suggests, the power suit was designed to exude boldness and authority.
10. Tucked in sweaters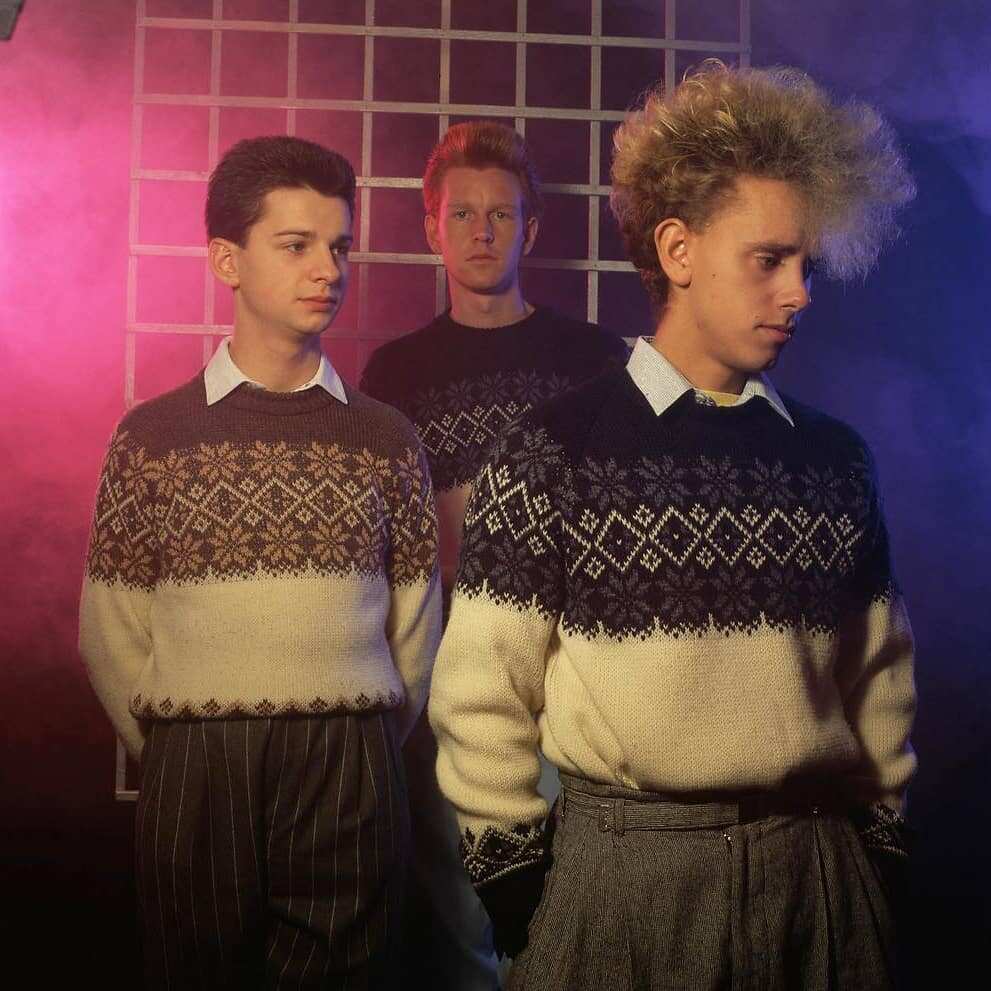 Sweaters were a must-have 80s outfits for men. Some were baggy and double the size of what most people wear today. Others were fitting and knitted with thick fabric that was warm enough for winter months. They mostly came in grey, beige, blue, or green and were tucked into pants for the most stylish look.
We cannot deny the fact that 80s fashion for men was unique and that is why it is being embraced by young men today. Each of these looks can be redone effortlessly, provided you know where to buy the best vintage pieces.
Source: Legit.ng