Mark Hamill bio: wife, net worth, age, height, movies, family
Mark Hamill is an award-winning American actor blessed with numerous talents. He is famous for his performance in the original Star Wars trilogy as Luke Skywalker. The actor has also impressed many people with his talented voice. He is known for voicing The Joker in the super-hit Batman: The Animated Series (1992).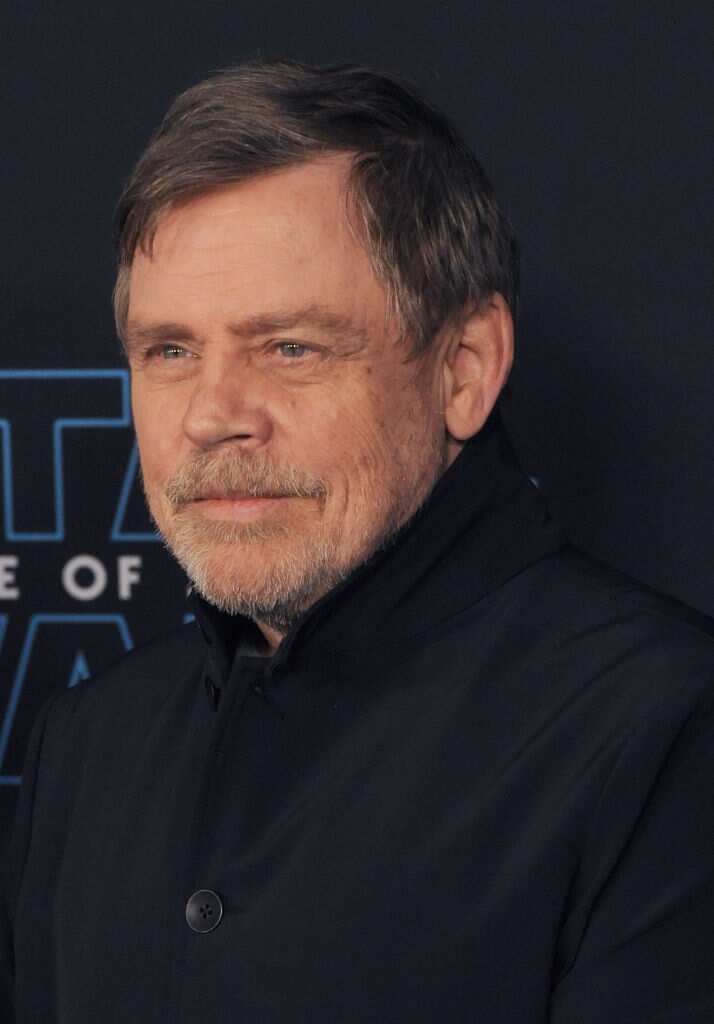 The American superstar is also a renowned stage actor. His excellent acting skills have earned him several awards in the film industry. What else do you know about the sensational actor? When is Mark Hamill birthday?
Profile summary
Full name: Mark Richard Hamill
Nickname: Mark
Date of birth: Sept 25, 1951
Place of birth: Oakland (California)
Zodiac sign: Libra
Nationality: American
Religion: Roman Catholic
Height: 5'9"
Weight: 80 kg
Profession: Actor/Voice actor
Early life
What is Mark Hamill age? The actor was born on Sept 25, 1951, in Oakland, Califonia. He is currently 68 years old. His father's name was William Thomas Hamill while his mother's was Virginia Suzanne. William Thomas was in the United States Navy. Mark is the fourth of seven children in their family. Mark Hamill religion is Roman Catholic.
Mark Hamill education
The celebrity pursued his elementary education in Virginia. He started at the Walsingham Academy in Williamsburg and later joined Poe Intermediate & Annandale High in Fairfax County. Due to the nature of his father's job, the family kept moving from one place to another, causing Mark and his siblings to change schools often.
He pursued his secondary school studies in four different schools. His first was Hale Junior High School before proceeding to James Madison High School, both in San Diego. He returned to Virginia to study at Annandale High School, before heading to Yokohama, Japan, where he completed his high school education in 1969 at the Nile C. Kinnick High School.
Mark later enrolled at Los Angeles City College, where he studied Drama and Theatre Arts.
Mark Hamill height
The 68-year-old actor stands at 5 feet 9 inches tall. He is also known for his stunning blond eyes and charming smile.
Mark Hamill movies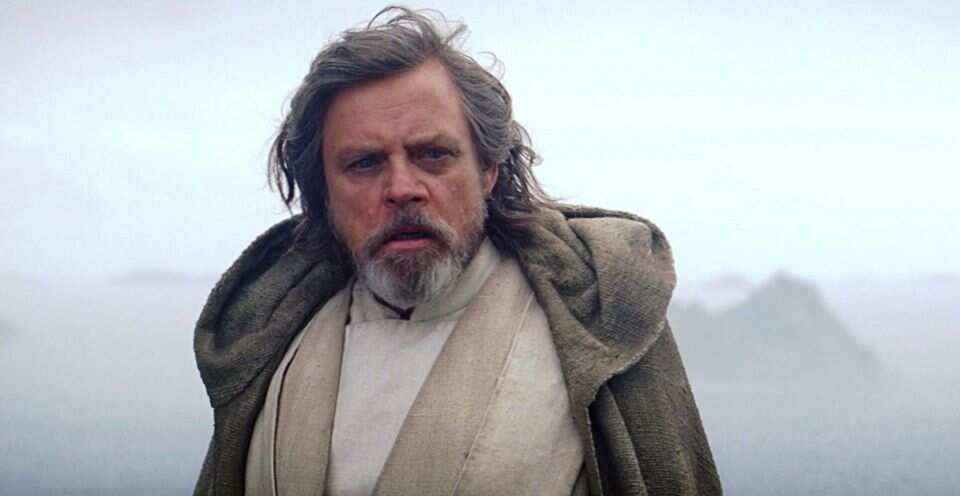 Mark started his career back in 1970 with an appearance in The Bill Cosby Show. He later secured minor roles in Cannon, Room 222, and The Partridge Family, among others.
The actor suffered a major setback in his career after he was involved in a car accident in January 1977. Mark Hamill accident occurred after his newly-bought BMW car flipped onto its side and rolled off-road. He broke his nose and both cheekbones and underwent surgery that changed his original appearance. Six months later, he starred in teen comedy Corvette Summer.
In 1977, the celebrity made his career breakthrough when he acted in the Star Wars with Harrison Ford and Carrie Fisher. He portrayed Luke Skywalker in the movie that turned out to be a massive hit. His popularity increased following his performance in the film and he went on to feature in the next Star Wars movies, including The Empire Strikes Back (1980) and Return of the Jedi (1983).
Apart from shining in several Star Wars films, Mark also worked on animated movies. He has starred in Superman: The Animated Series and The Real Adventures of Jonny Quest, among others.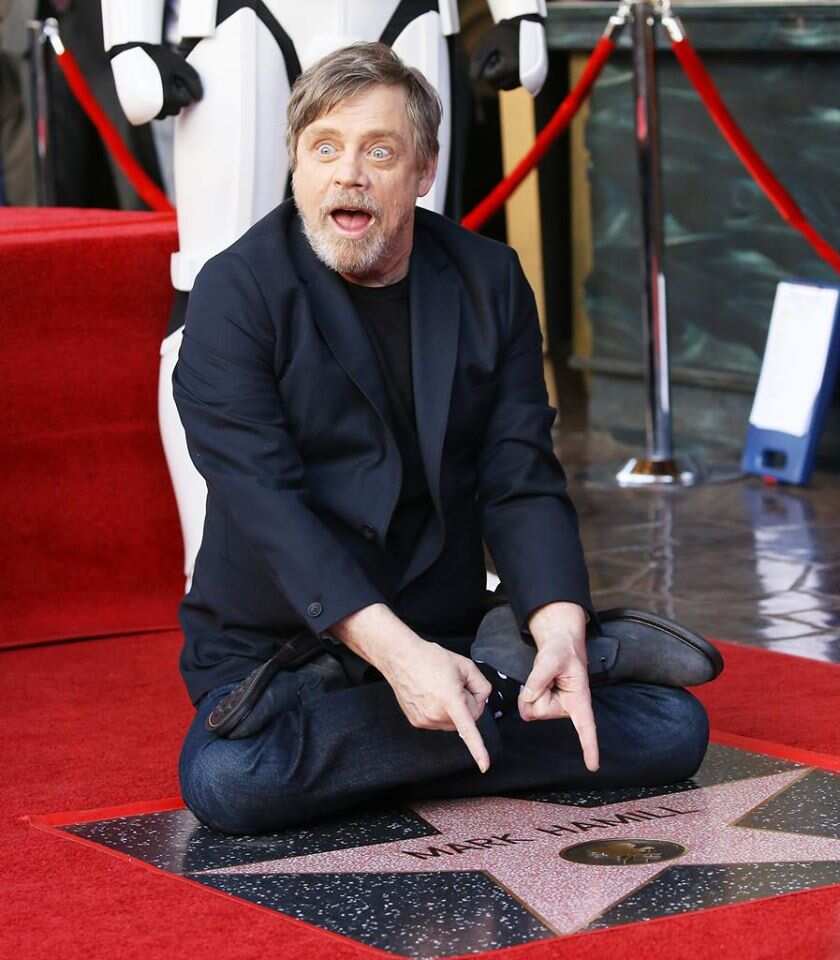 In 2014, the actor came back to Star Wars after playing more than 250 roles. He secured a role in Star Wars: The Force Awakens (2015) which he acted alongside Daisy Ridley and Adam Driver. The movie was a success in the box office, and it helped boost his popularity. He later featured in Star Wars: The Last Jedi (2017).
Here are other notable Mark Hamill movies and series that you should create some time to watch.
The Texas Wheelers (1974 - 1975) – Doobie Wheeler
The Streets of San Francisco (1975 - 1977) – Billy Wilson
Castle In The Sky (1986) – Muska
Black Magic Woman (1991) – Brad Travis
Bruno the Kid (1996 - 1997) – Harris
Hollywood Off-Ramp (2000) – Alex Cross
V.I.P. (2001) – Ned Irons
Battle For Terra (2007) – Elder Orin
Criminal Minds (2013) – John Curtis
Kingsman: The Secret Service (2014) – Professor Arnold
The Flash (2015 - 2016) – James Jesse/The Trickster
Knightfall (2019) – Talus
The Dark Crystal: Age of Resistance (2019) – The Scientist
In addition to acting, Mark also has credits in several voicing roles, including the following;
The Little Mermaid (1993) – Hans Christian Anderson
Justice League Unlimited (2006) – The Trickster
Ultimate Spider-Man (2012 - 2016) – Various voices
DreamWorks Dragons (2012 - 2014) – Alvin the Treacherous
Teenage Mutant Ninja Turtles (2017) – Kavaxas
Justice League Action (2016 - 2018) – Joker
Metalocalypse (2006 - 2013) – Senator Stampingston
Awards
The actor has received several accolades for his outstanding performance in the film industry. Some of his awards include the Saturn Best Actor award that he won four times in 1978, 1981, 1984, and 2018 and the BAFTA Best Performer award in 2012. He also took home the Disney Legend Film Award in 2017, among others.
Mark Hamill net worth
Mark is one of the most successful Hollywood actors in the world. His films have also done well in the box office. Here are his top five highest-grossing films.
Star Wars: The Force Awakens (2015) – $936,662,225
Star Wars: The Last Jedi (2017) – $596,867,242
Star Wars (1977) – $460,998,007
Return of the Jedi (1983) – $309,306,177
The Empire Strikes Back (1980) – $290,475,067
The actor has a net worth of $18 million. Mark Hamill house is in the hills of Malibu, California.
What happened to Mark Hamill Facebook?
The celebrity recently deleted his Facebook account, accusing the company's chairman Mark Zuckerberg of valuing profit over truthfulness. According to Mark Hamill Twitter post, the actor expressed his disappointment with Facebook's political ads policy that allows politicians to run adverts on the network.
Mark Hamill Instagram account is active. On Jan 5, 2020, he posted a cartoon picture encouraging fans to enjoy the last Star Wars film.
Some fans were not happy with the film, Star Wars: The Rise of Skywalker, after some claims that Disney made numerous changes in the film including cutting some scenes.
Family
Who is Mark Hamill wife? The actor is happily married to Marilou York, an American dental hygienist born on Feb 11, 1955. When they met, she was working as a dental hygienist and Mark was a patient. At some point, they broke up, and Mark began dating actress Anne Wyndham.
Mark then got back together with Marilou, and they got married on December 17, 1978. The two have three kids together
Mark Hamill children
The actor has two sons and a daughter. Nathan is the eldest, born on Jun 25, 1979. The second born is Griffin born on Mar 4, 1983, while his daughter, Chelsea, is the lastborn. She was born on Jul 27, 1988.
The life story of Mark Hamill is an inspiration to many people. He survived death in a fatal accident early in his career and took several months to recover. He, however, did not give up on his ambitions of becoming a film star. The American celebrity is now one of the most talented Hollywood stars, not only in acting but also as a voice artist.
Source: Legit.ng