Best life quotes for status to inspire you
Life has its shares of ups and downs, and sometimes we do not have the words to explain what we are going through. In such moments, we can use the wisdom in different life quotes for status to uplift our moods and feelings. These words are useful whichever season you are in and will give you the comfort you need and the motivation to keep going.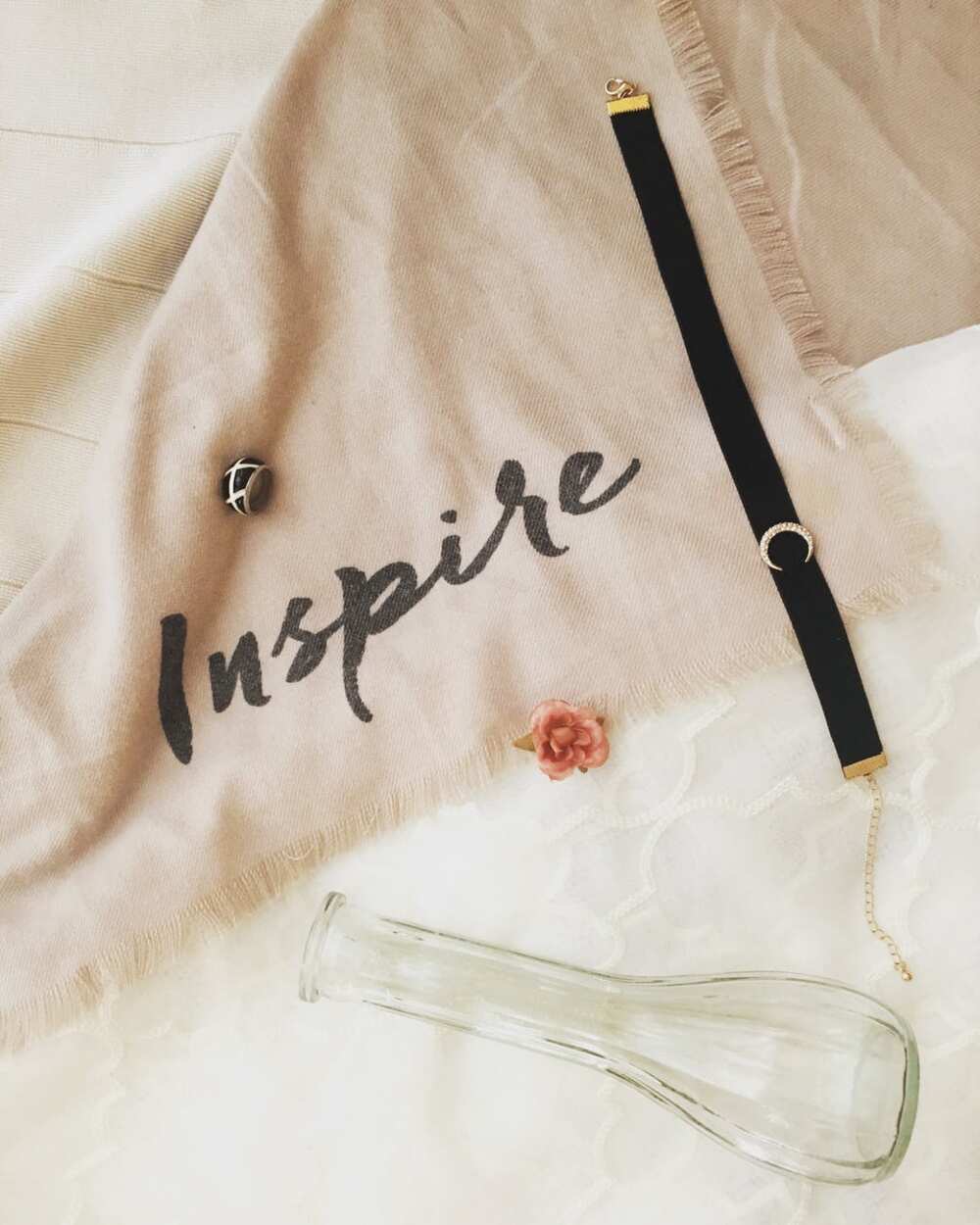 A quote about life can be sent as a message or a status update on social media also to inspire those you hold dear. You can choose from deep quotes, motivational quotes or Facebook life quotes for status to assist you to describe how you feel.
Life quotes for status
Quotes about life often come from wise and more experienced people in what can be likened to getting advice from an older aunty. These nuggets cover all areas, from pursuing your dreams to getting through the hard days. They can inspire and motivate you to go after that career, love interest or develop the talent you have been nurturing. These are our top pick on quotes of life;
Life is what happens when you're busy making other plans – John Lennon
Tis better to have loved and lost than never to have loved at all – St. Augustine
Get busy living or get busy dying – Stephen King
Life begins at the end of your comfort zone – Neale Donald Walsch
Don't try to be perfect. Just try to be better than you were yesterday.
In three words I can sum up everything I've learned about life: It goes on – Robert Frost
People never learn anything by being told; they have to find out for themselves. – Paulo Coelho
Don't cry because it's over, smile because it happened – Ludwig Jacobowsk
The best way out is always through – Robert Frost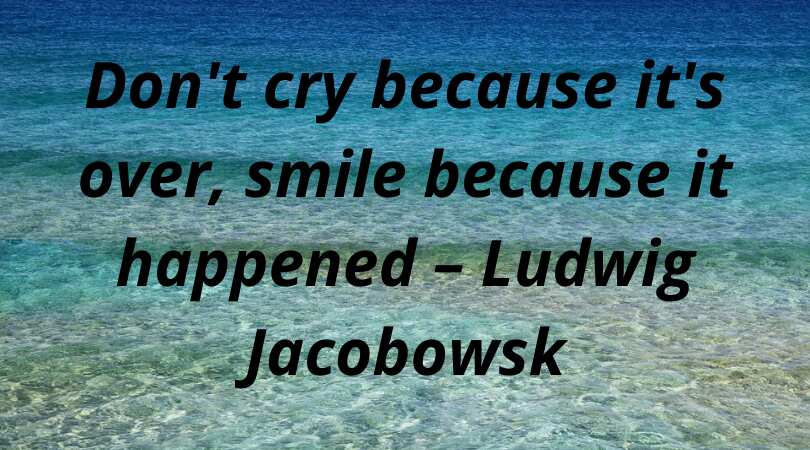 Everything has its beauty, but not everyone sees it – Confucius
Good friends, good books, and a sleepy conscience: this is the ideal life – Mark Twain
When one door closes, another opens; but we often look so long and so regretfully upon the closed door that we do not see the one that has opened for us – Alexander Graham Bell
Be not afraid of life. Believe that life is worth living, and your belief will help create the fact. – William James
The future belongs to those who believe in the beauty of their dreams – Franklin D. Roosevelt
Tough times don't last. Tough people do – Robert H. Schuller
Motivational quotes about life
Unexpected things that happen to us may leave us a little lost and unsure of the next step to take. Whether it is small hurdles in your day or transformative occurrences; there are motivational quotes on life to help you get through it. We have all had our share of days that we need a little 'pick me up.' Finding an inspirational quote about life may be precisely what you need to keep going. Check out these inspirational quotes on life for every season;
Change your thoughts, and you change your world – Norman Vincent Peale
Life can only be understood backwards, but it must be lived forwards. – Soren Kierkegaard
Be so good they can't ignore you. – Steve Martin
Keep your eyes on the stars and your feet on the ground – Theodore Roosevelt
It always seems impossible until it's done – Nelson Mandela
Success is what happens after you have survived all of your disappointments.
I'm always doing things I can't do. That's how I get to do them – Pablo Picasso
Difficult and meaningful will always bring more satisfaction than easy and meaningless –Maxime Lagacé
It is not enough to aim, you must hit – Italian Proverb
Even if you're on the right track, you'll get run over if you just sit there. – Will Rogers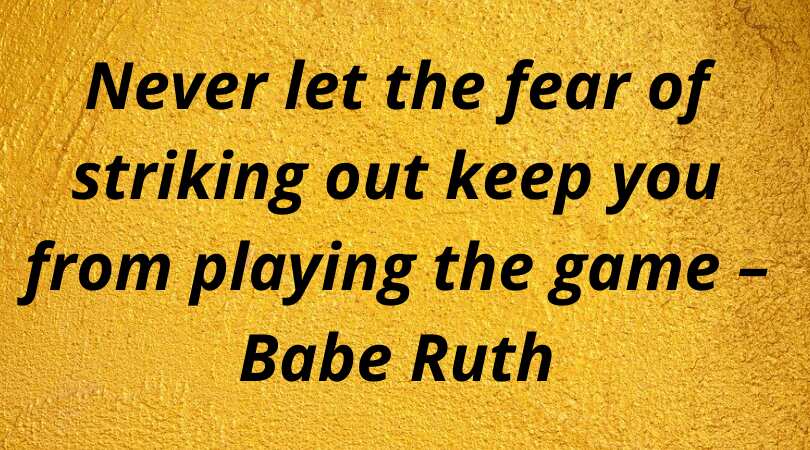 Not how long, but how well you have lived is the main thing – Seneca
It all begins and ends in your mind. What you give power to has power over you – Leon Brown
The one thing that you have that nobody else has is you. Your voice, your mind, your story, your vision. So, write and draw and build and play and dance and live as only you can – Neil Gaiman
Very little is needed to make a happy life; it is all within yourself, in your way of thinking –Marcus Aurelius
Never let the fear of striking out keep you from playing the game – Babe Ruth
Life is from the inside out. When you shift on the inside, life shifts on the outside – Kamal Ravikant
The journey of a thousand miles begins with one step – Lao Tzu
The first step toward success is taken when you refuse to be a captive of the environment in which you first find yourself – Mark Caine
Sing the song that only you can sing, write the book that only you can write, build the product that only you can build… live the life that only you can live – Naval Ravikant
Facebook statuses about life
Coming across funny quotes about life to share on social media can cheer you up and lighten your day instantly. Posting a beautiful status quote is, therefore, a creative way to engage with friends and family alike because they are relatable and help express your thoughts about life. Facebook statuses about life are a great way to spark a conversation and brighten the mood of your day, so why not take a look at these incredible options to get you started;
Do not take life too seriously. You will never get out of it alive – Elbert Hubbard
I'm in desperate need of a 6-month vacation… twice a year.
Lighten up, just enjoy life, smile more, laugh more, and don't get so worked up about things – Kenneth Branagh
Love cures people, both the ones who give it and the ones who receive it – Karl A. Menninger
Lots of people want to ride with you in the limo, but what you want is someone who will take the bus with you when the limo breaks down – Oprah Winfrey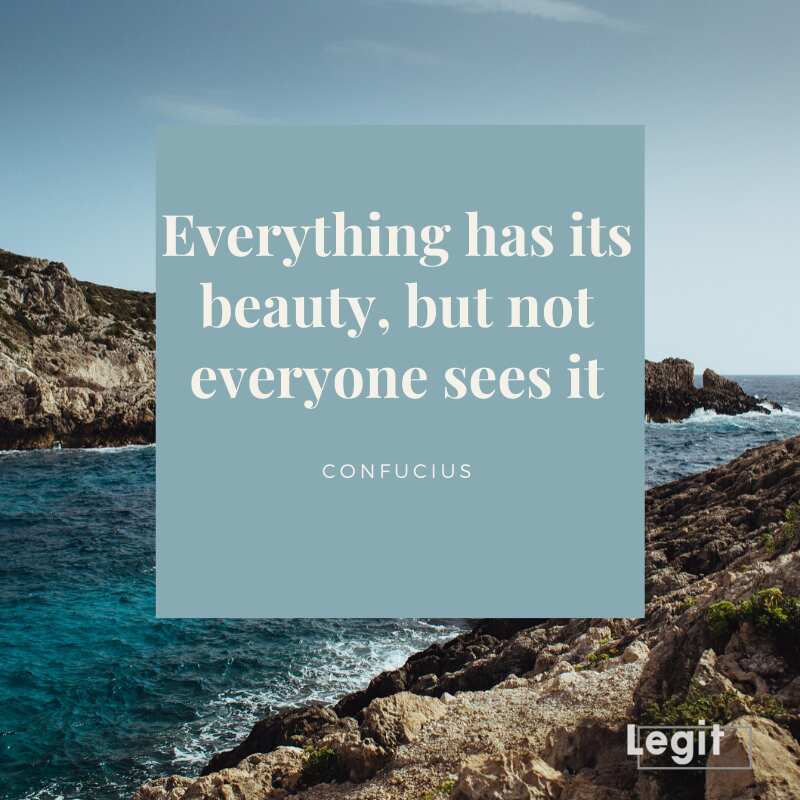 Do something today that your future self will thank you for.
Life can be simple and beautiful. Focus on the good things – Maxime Lagacé
To live is the rarest thing in the world. Most people exist, that is all – Oscar Wilde
Every next level of your life will demand a different version of you.
I never dreamed about success. I worked for it.
Do you know the difference between education and experience? Education is when you read the fine print; experience is what you get when you don't – Pete Seege
The only impossible journey is the one you never begin – Tony Robbins
The only disability is a bad attitude.
It is not possible to love and part. You will wish that it was. You can transmute love, ignore it, muddle it, but you can never pull it out of you. I know by experience that poets are right: love is eternal – E. M. Forster
It's better to dance than to march through life – Yoko Ono
I've found the recipe for happiness. Can someone just send me some money so that I can buy the ingredients?
Wise saying about life
They say the best way to learn is from the experience of others. Wise life quotes for status updates are a simple and effective way to share the nuggets of life and empower someone you know. These nice quotes about life are worthy of being shared, so don't feel shy; you may find the encouragement you or a friend needs with a well-chosen quote on life.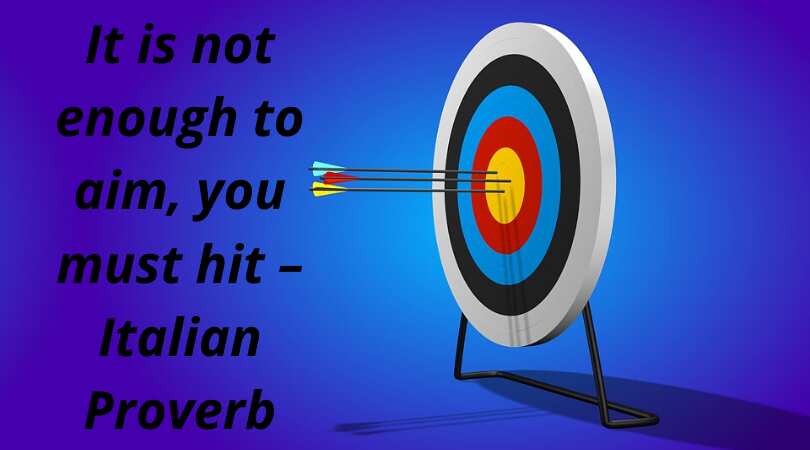 The more I see, the less I know for sure – John Lennon
Growing apart does not change the fact that for a long time, we grew side by side; our roots will always be tangled. I'm glad for that – Ally Condie
Don't worry about failures, worry about the chances you miss when you don't even try – Jack Canfield
Life is either a daring adventure or nothing at all – Helen Keller
Don't get too deep, it leads to overthinking, and overthinking leads to problems that don't even exist in the first place. – Jayson Engay
Successful people do what unsuccessful people are not willing to do. Don't wish it were easier; wish you were better – Jim Rohn
If you want something you've never had, you must be willing to do something you've never done. – Thomas Jefferson
I'm not telling you it is going to be easy; I'm telling you it's going to be worth it – Art Williams
Live each day as if your life had just begun – Johann Wolfgang Von Goethe
When I let go of what I am, I become what I might be – Lao Tzu
It is during our darkest moments that we must focus to see the light – Aristotle Onassis
Though no one can go back and make a brand–new start, anyone can start from now and make a brand new ending. – Carl Bard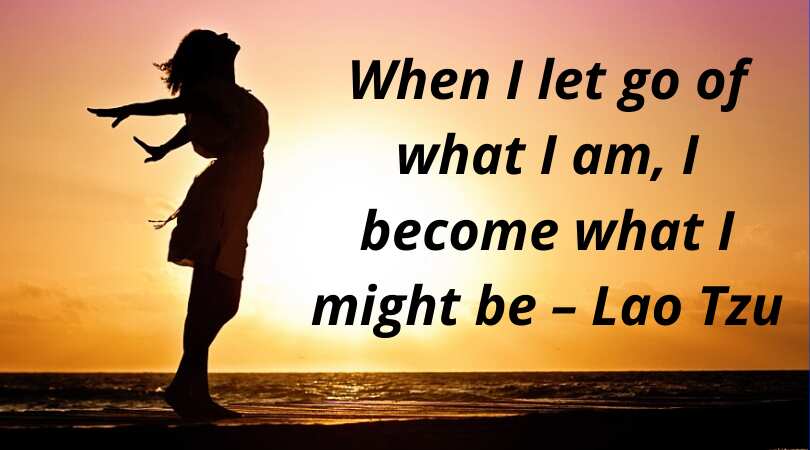 Nothing will work unless you do – Maya Angelou
Start where you are. Use what you have. Do what you can – Arthur Ashe
There is no royal road to anything. One thing at a time, all things in succession. That which grows fast, withers as rapidly. That which grows slowly endures – Josiah Gilbert Holland
When I stand before God at the end of my life, I hope that I would not have a single bit of talent left and could say, I used everything you gave me – Erma Bombeck
Take life one step at a time, look forward to your future, stop looking back and regretting the past, the past is the past because it does not last! –Abhishek Tiwari
Deep quotes about life
The best quote about life is the one that makes you look at life a little differently. The sayings of the wise are a stepping stone to improving your perspective on the important things. These quotes on life are going to have you thinking a little harder and make you appreciate the best parts about living.
To do the useful thing, to say the courageous thing, to contemplate the beautiful thing: that is enough for one man's life – T.S. Eliot
The wound is the place where the light enters you – Rumi
it's a never-ending upward spiral. And if you think at any point you're allowed to stop climbing, I'm afraid you're missing the point. Because the joy is in the climb itself – Mark Manson
I alone cannot change the world, but I can cast a stone across the water to create many ripples – Mother Teresa
The splendid thing about falling apart silently...is that you can start over as many times as you like – Sanober Khan
We live in an age when unnecessary things are our only necessities – Oscar Wilde
We are always getting ready to live but never living – Ralph Waldo Emerson
I think perhaps I will always hold a candle for you – even until it burns my hand, and when the light has long since gone ... I will be there in the darkness holding what remains, quite simply because I cannot let go. – Ranata Suzuki
Tell me, what is it you plan to do with your one wild and precious life? – Mary Oliver
You are searching the world for treasure, but the real treasure is yourself – Rumi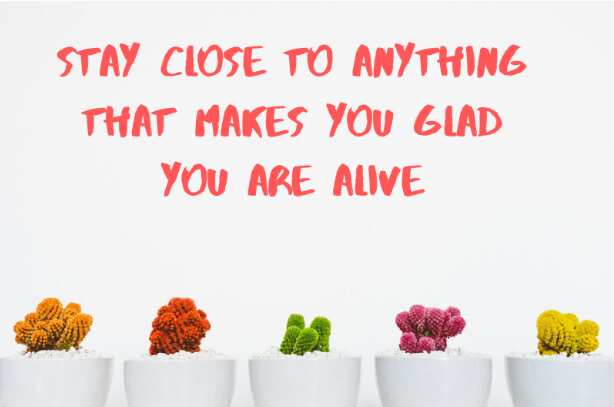 Stay close to anything that makes you glad you are alive
Once someone's hurt you, it's harder to relax around them, harder to think of them as safe to love. But it does not stop you from wanting them – Holy black, White Cat
Our lives improve only when we take chances...and the first and most difficult risk we can take is, to be honest with ourselves – Walter Anderson
Life is the most difficult exam. Many people fail because they try to copy others. Not realizing that everyone has a different question paper.
It is what you read when you don't have to that determines what you will be when you can't help it – Oscar Wilde
Don't count the days; make the days count. – Muhammad Ali
Mostly it is loss which teaches us about the worth of things – Arthur Schopenhauer
Life quotes for status updates have now become an easy way of reaching out to others. With so many wise words to choose from, your feed is bound to be inspiring for all who see it. Do you have a nice quote about life that is an absolute favourite? Tell us in the comment section below.
Source: Legit.ng