Hobbs and Shaw - runtime, cast and post credit scene
The Fast and the Furious crew and cast is known for the production of adrenaline-inducing action films whose plots entail street racing, spies and heists. The crazy stunts and mind-blowing dialogue always keeps the audience glued to the screen. The franchise is back again, this time with Fast & Furious Presents: Hobbs and Shaw, which is a spin-off of the Fast and Furious movies. This spin-off is impressive and is a must-watch for all lovers of action films.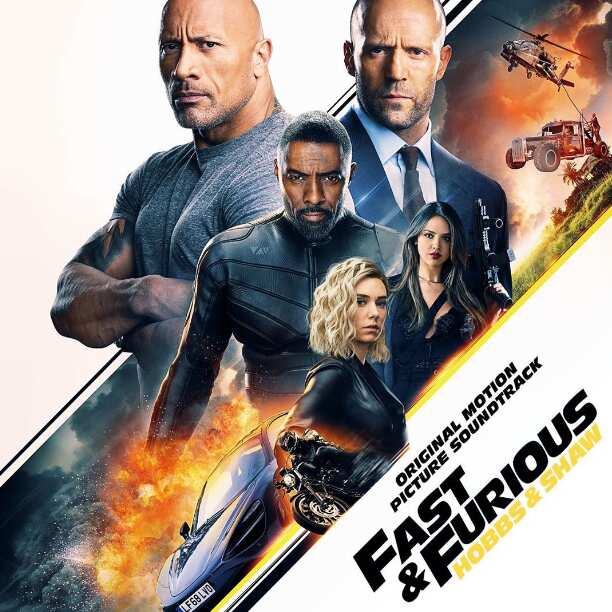 When was the Hobbs and Shaw release date? Hobbs and Shaw premiered in Hollywood's Dolby Theatre on the 13th of July 2019. It was then released on the 1st of August in the United Kingdom. The movie's release date in America was on the 2nd of August 2019. The movie has David Leitch as the director while Chris Morgan and Drew Pearce are the writers of the story. Similar to all other films in the franchise, Universal Pictures is the distributor of Fast & Furious Presents: Hobbs & Shaw.
Hobbs and Shaw runtime
Hobbs and Shaw has a running time of 137 minutes (2 hours 17 minutes). The film is filled with adventure, suspense, mystery and action. All the actors display excellent performance, the choreography is fantastic, and the visual style is impressive. Nothing less would be expected of this film.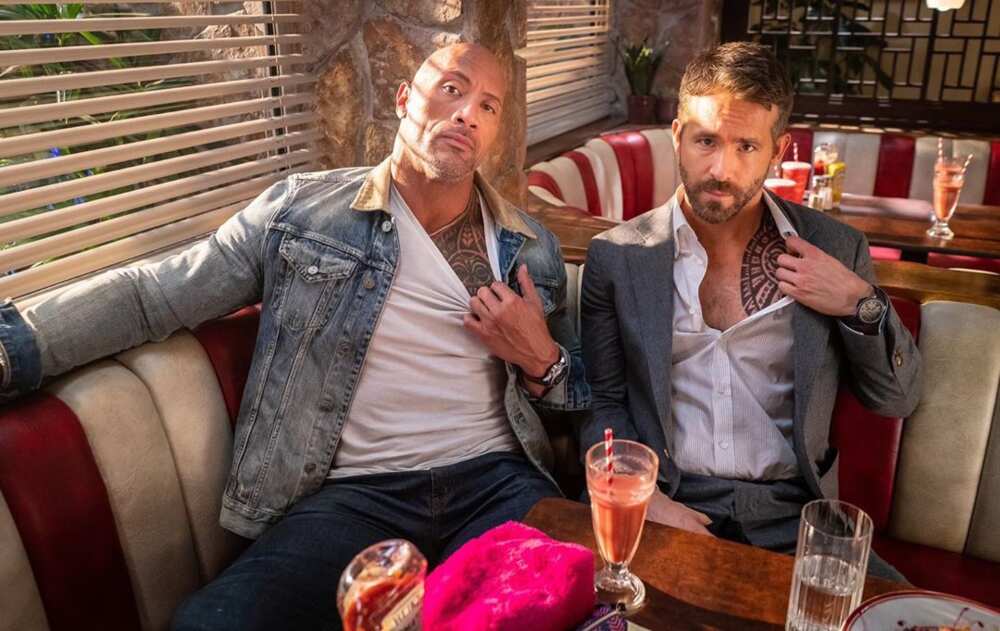 Movie synopsis
MI6 agents are on a quest to recover a virus which has the potential to destroy millions of people. The software is a product of Eteon, a terrorist group. An Eteon employee named Brixton Lore finds the MI6 agents and kills them all, except for Hattie Shaw. Hattie steals the virus and goes on the run. Luke Hobbs and his partner, Deckard Shaw learn about the missing Snowflake virus and are asked to work in unison to retrieve it. Fascinatingly, Deckard Shaw is Hattie Shaw's brother. What will happen when brother and sister are in rival teams?
Hobbs and Shaw cast
The cast of this film is made of seasoned actors and actresses. Their expertise in the field of acting is evident in the way they display their respective characters.
Main roles
The actors with leading roles in the film are;
Dwayne Johnson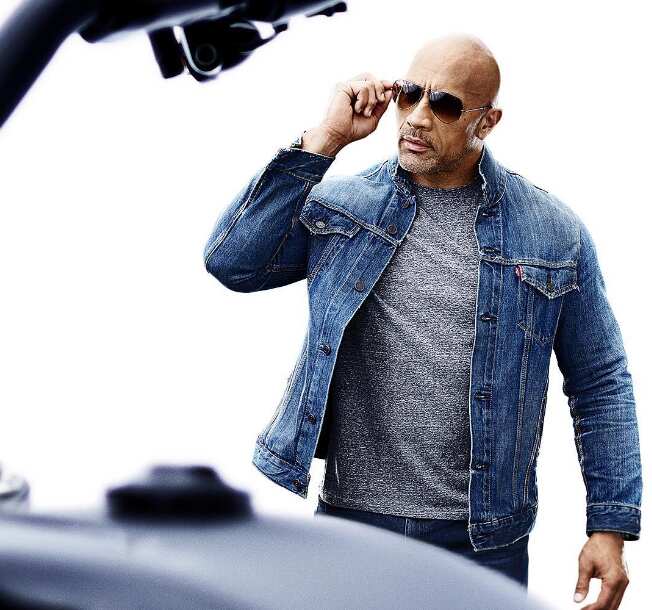 Dwayne Johnson The Rock is a talented and an award-winning actor and producer from America. He is also a retired wrestler. He has starred in Fast and Furious films. He has starred in many other movies and television shows, among them, The Rundown, Jumanji: Welcome to the Jungle and Moana.
In this film, he portrays the role of Luke Hobbs, a leading role. Luke is a DSS agent who is asked to work with Deckard to stop the virus, Snowflake. He and Deckard have to put aside their rivalry and work together to prevent the looming danger.
Jason Statham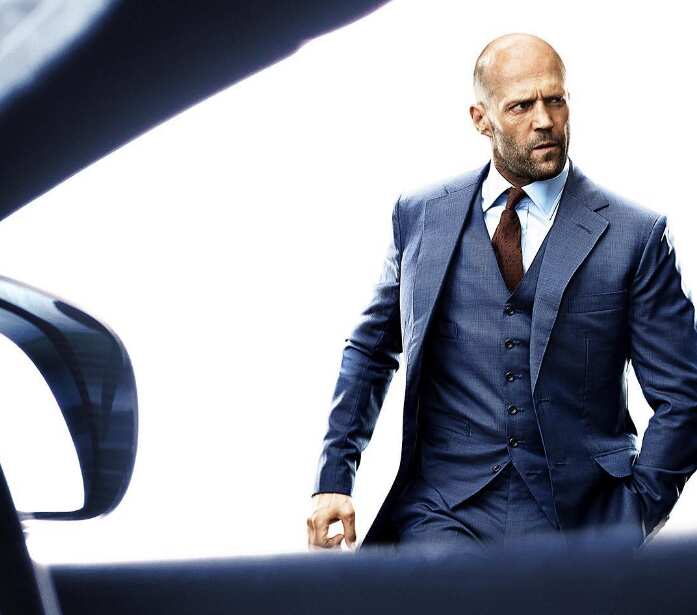 Jason is an English actor and a talented producer as well. He mostly features as the villain in the majority of the films he features. His fans recognise him as a tough and devious character.
In this film, he portrays the character of Deckard Shaw. Deckard is a mercenary who was formerly working with the Special Forces in Britain and MI6. He is also Hattie Shaw's sister. Although he detests Luke Hobbs, he has to work with him to help his sibling, Hattie.
Idris Elba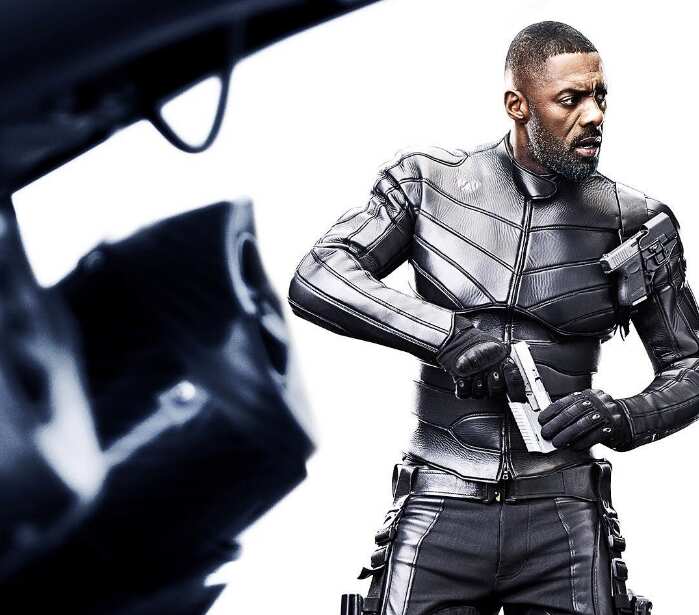 Idris is an English producer, writer, musician and actor. He is known for his roles in movies such as Star Trek Beyond, Beasts of No Nation, Pacific Rim, Avengers: Infinity War, among many others. In this film, he plays the role of Brixton Lore. Brixton is a genetically superior terrorist who works for Eteon. He was previously working as a MI6 field agent, so he has a past with Deckard.
Vanessa Kirby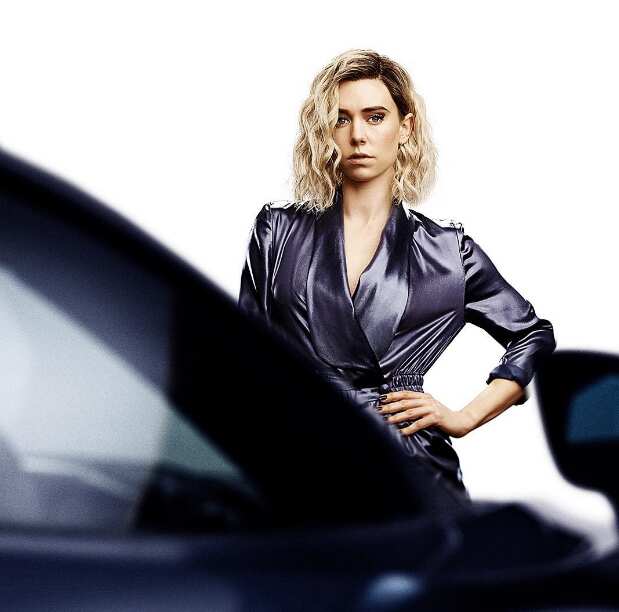 Vanessa is an English model and actress. She is known for her roles in The Crown, Mission: Impossible – Fallout, and more recently, Hobbs and Shaw. In the latter, she plays the character of Hattie Shaw. Hattie is an MI6 agent who is on the run after stealing the virus, Snowflake. Brixton Lore is on a mission to hunt her down. She is Deckard Shaw's sister.
Helen Mirren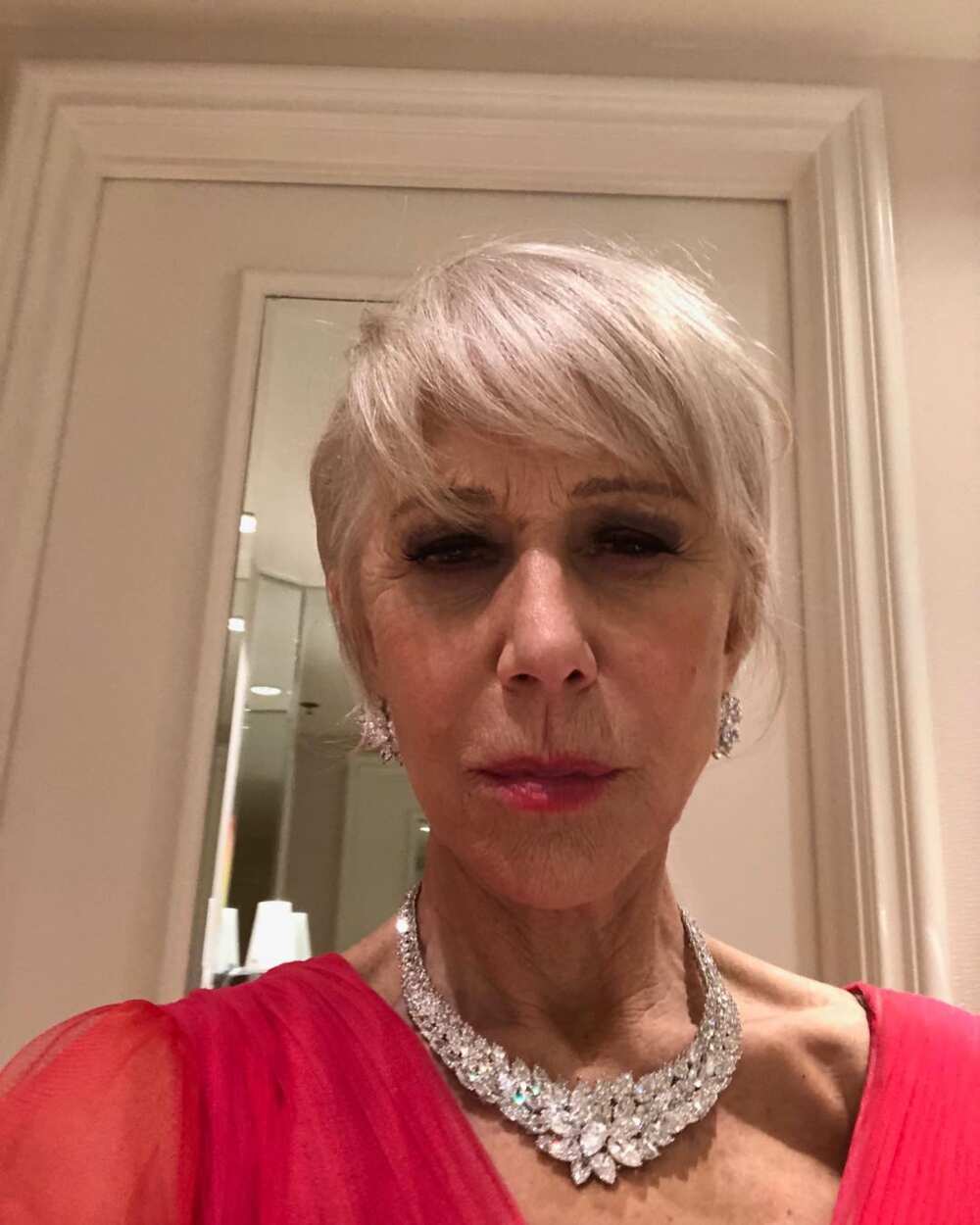 Helen is a seasoned English actress who has featured in The Madness of King George, The Leisure Seeker, The Hundred-Foot Journey, Woman in Gold, among many others. In this film, she is Magdalene "Queenie" Shaw, a criminal whose master-plans are hard to unravel. She is also the mother of Hattie, Deckard and Owen.
Eiza González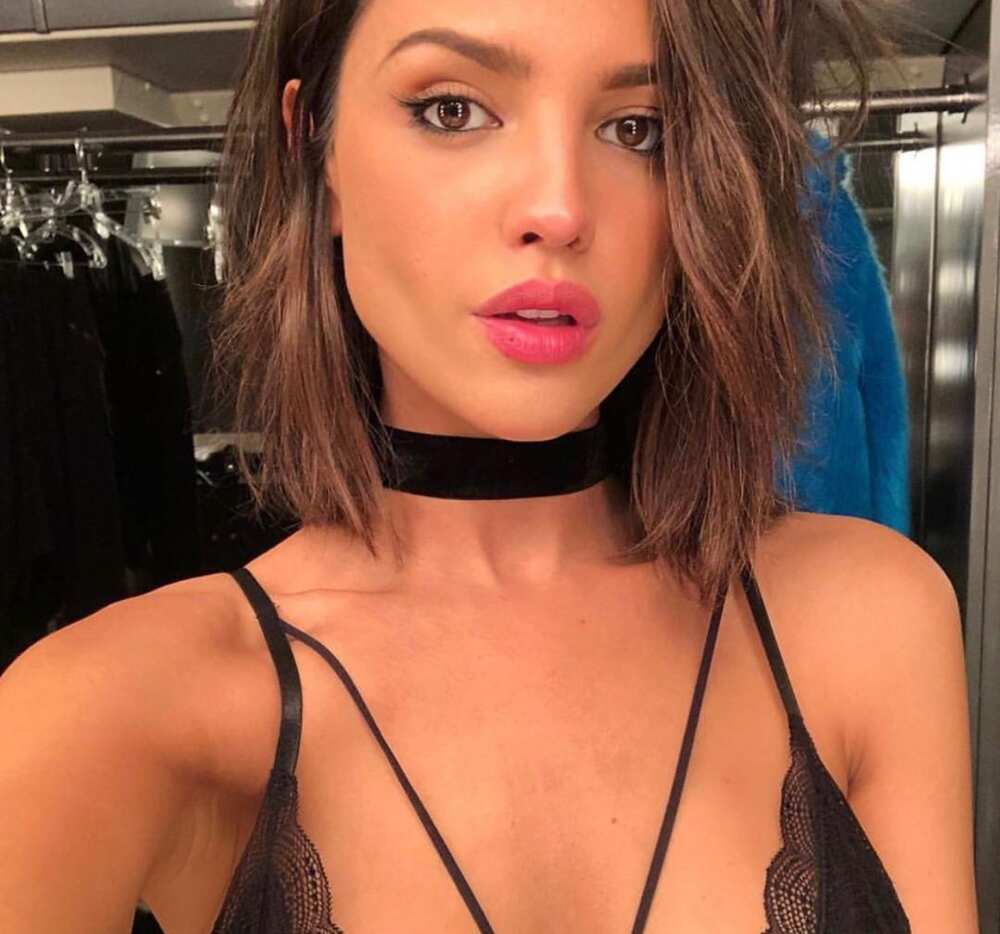 Eiza is a young actress, songwriter and singer from Mexico. She made her debut entry into the world of acting when she featured in the soap opera, Lola, érase una vez. She also acted in From Dusk till Dawn: The Series, Baby Driver, and Alita: Battle Angel.
In this Fast and Furious spin-off, she acts as Madam M. Madam M is Deckard's former love interest. She is also a high-profile bandit.
Eddie Marsan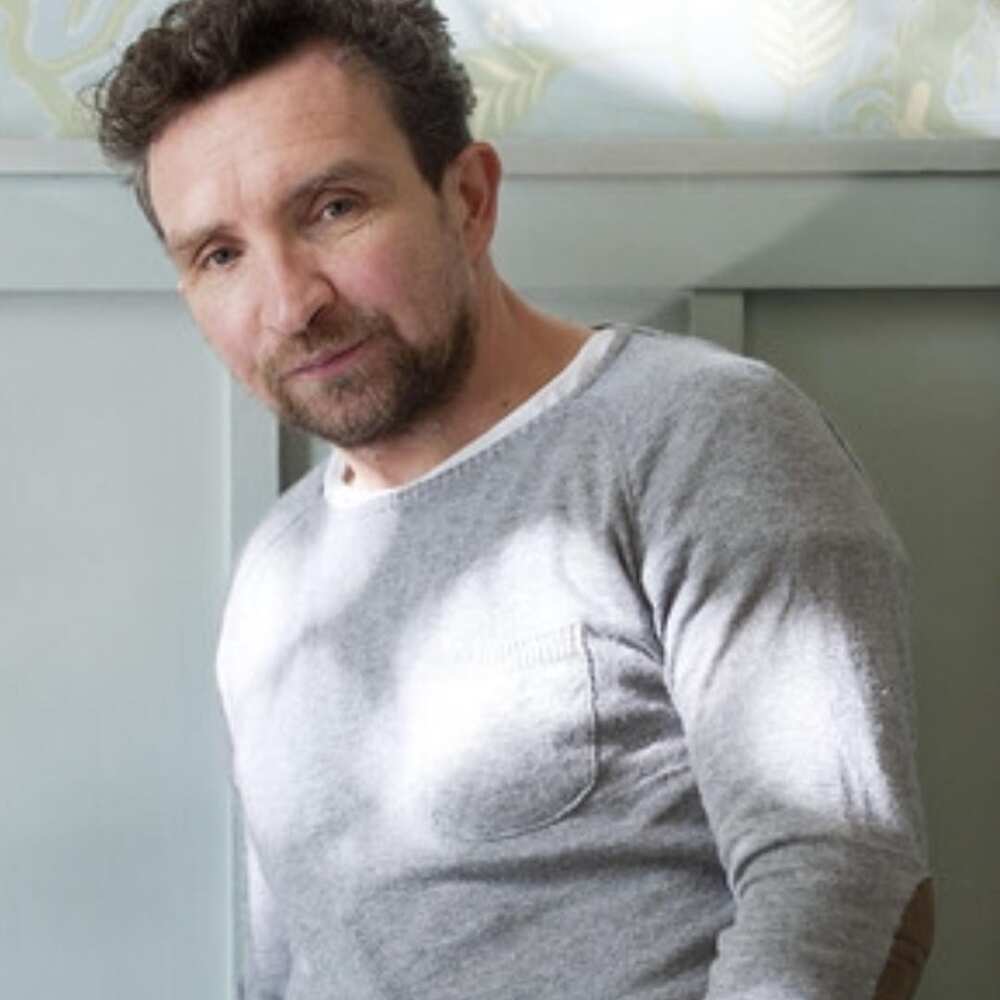 Eddie is a veteran English actor who has featured in Jonathan Strange & Mr Norrell, Ray Donovan, The World's End, and many other television shows and movies. In this spin-off, he portrays the character of Professor Andreiko, a Nobel Prize winner. He is the scientist who developed the Snowflake virus.
Eliana Sua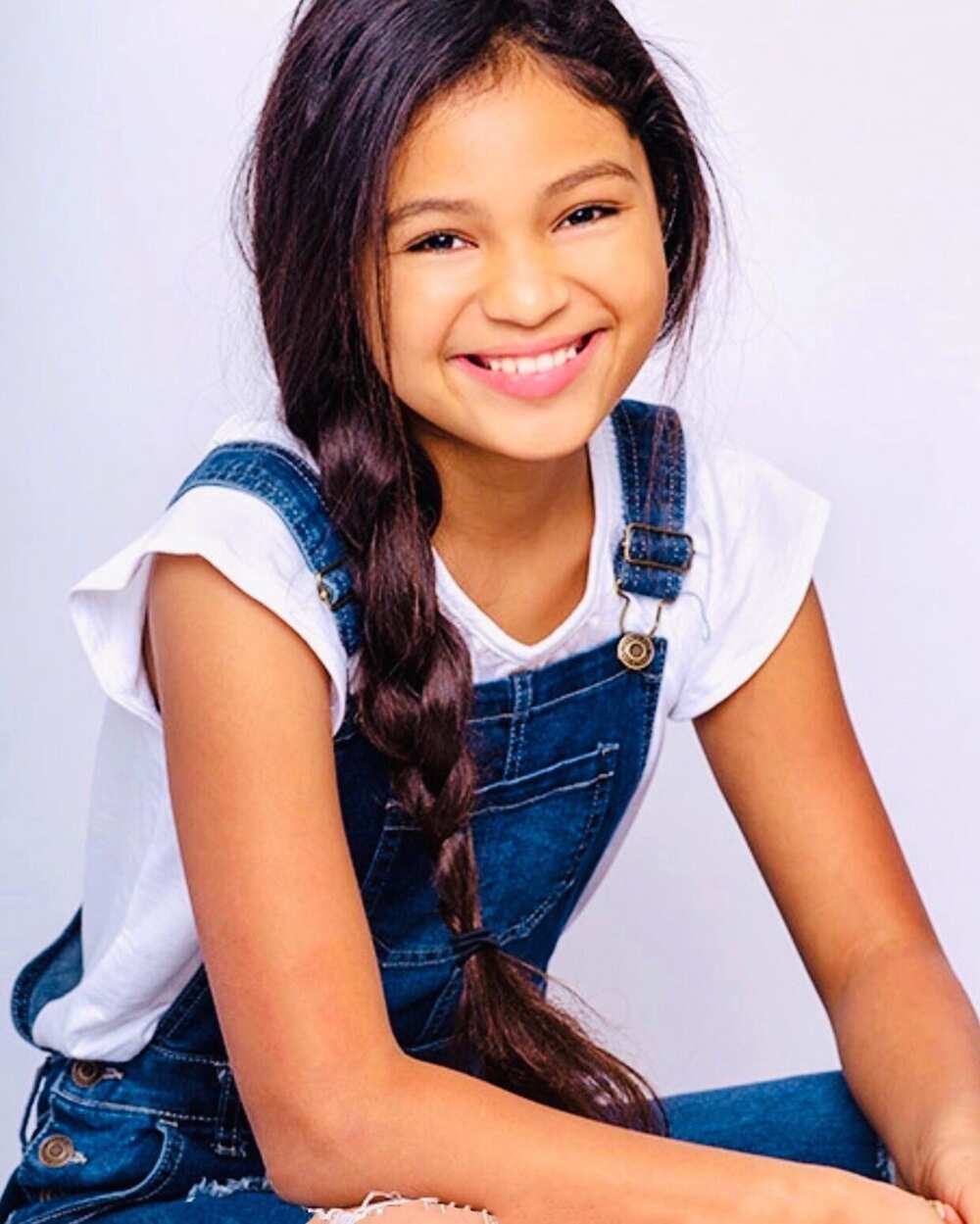 Eliana is a young actress who is known for her roles in Potty Time and Simmer. In this movie, she acts as Samantha "Sam" Hobbs.
Ryan Reynolds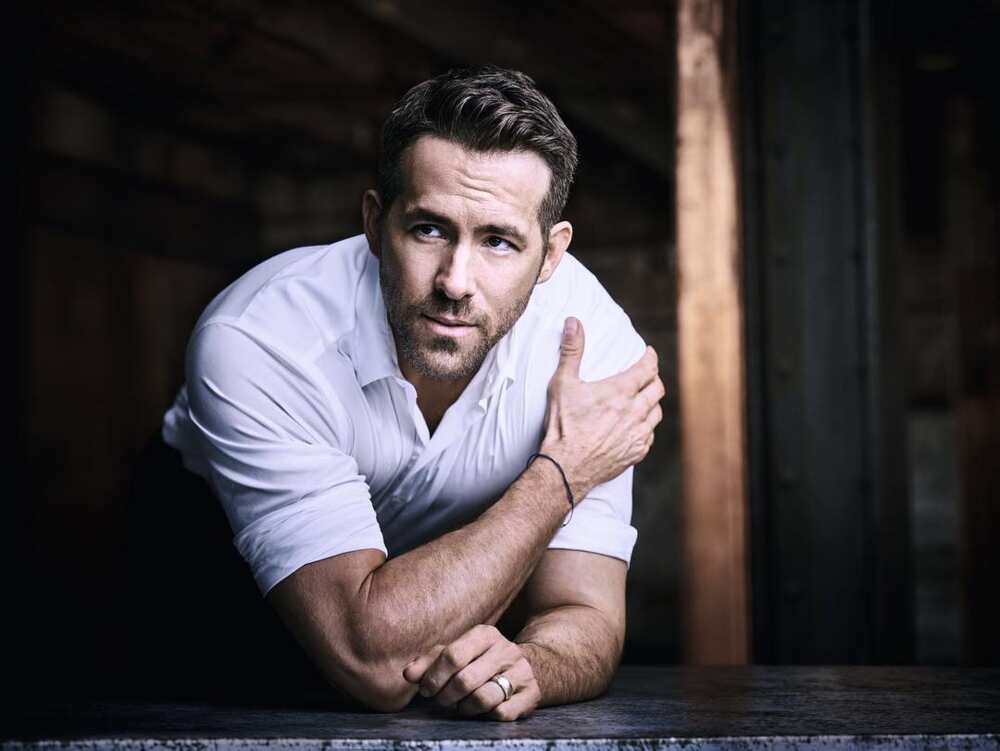 Ryan is a comedian, actor, screenwriter and film producer. He began his career in the soap opera, Hillside. Some of the shows and movies that he has featured in are Green Lantern, Woman in Gold, Safe House, and Deadpool. He acts as Locke in this movie.
Rob Delaney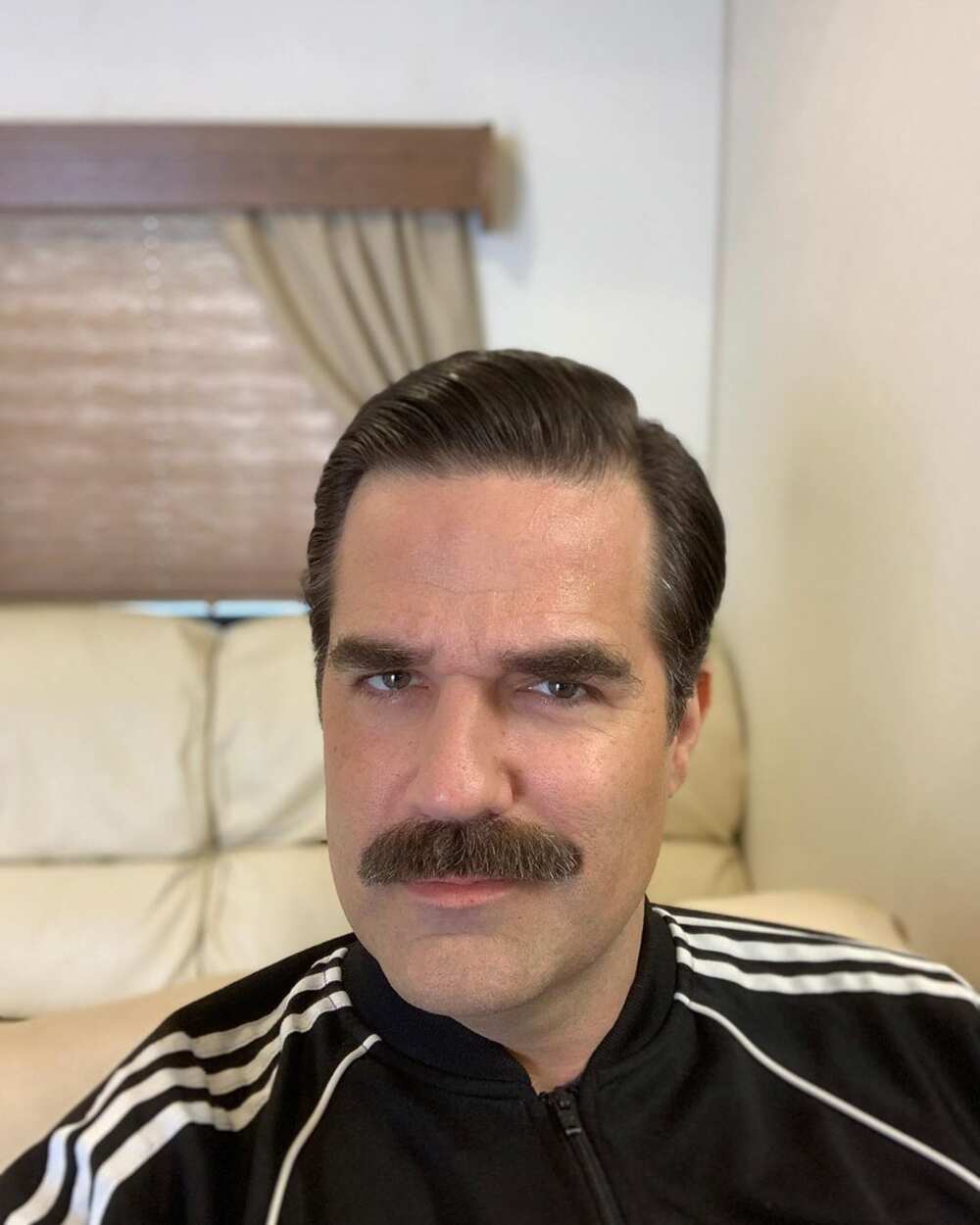 Rob is a writer, actor and comedian who is known for featuring in Deadpool 2 and Catastrophe. He portrays the role of Agent Loeb.
Cliff Curtis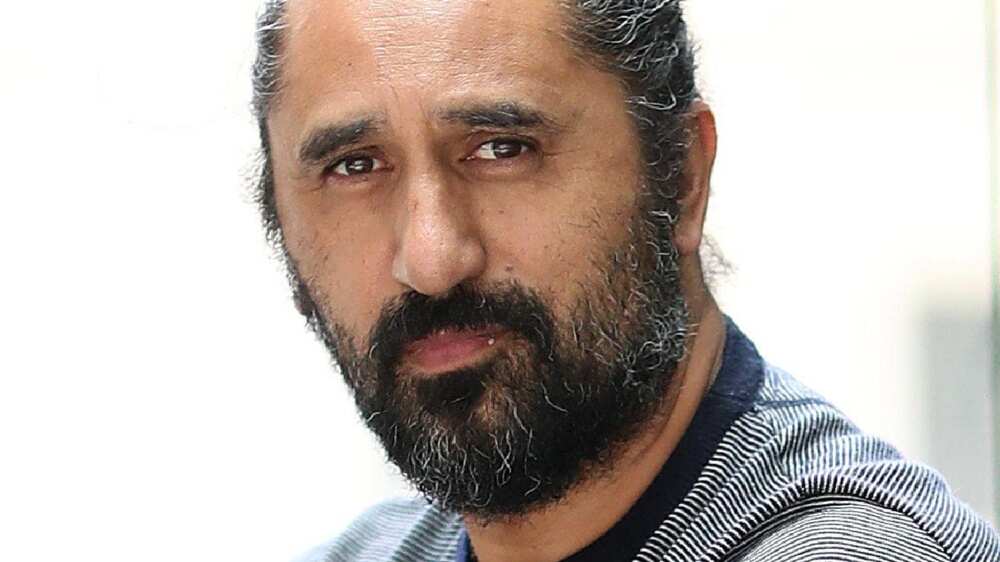 Cliff is an actor from New Zealand who plays the role of Jonah in this movie. Jonah is Luke Hobb's brother.
Lori Pelenise Tuisano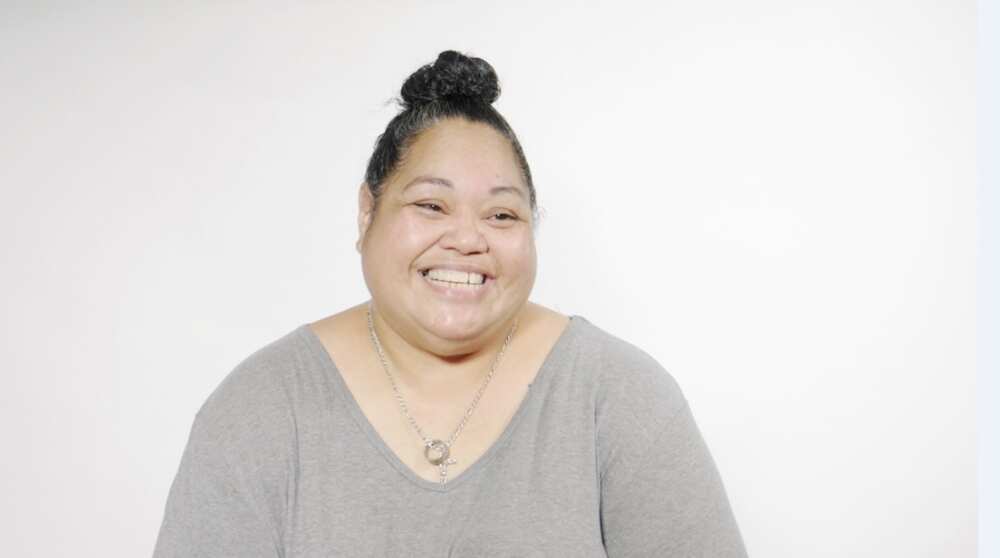 Lori plays the character of Sefina Hobbs. She is the mother of Luke Hobbs.
Kevin Hart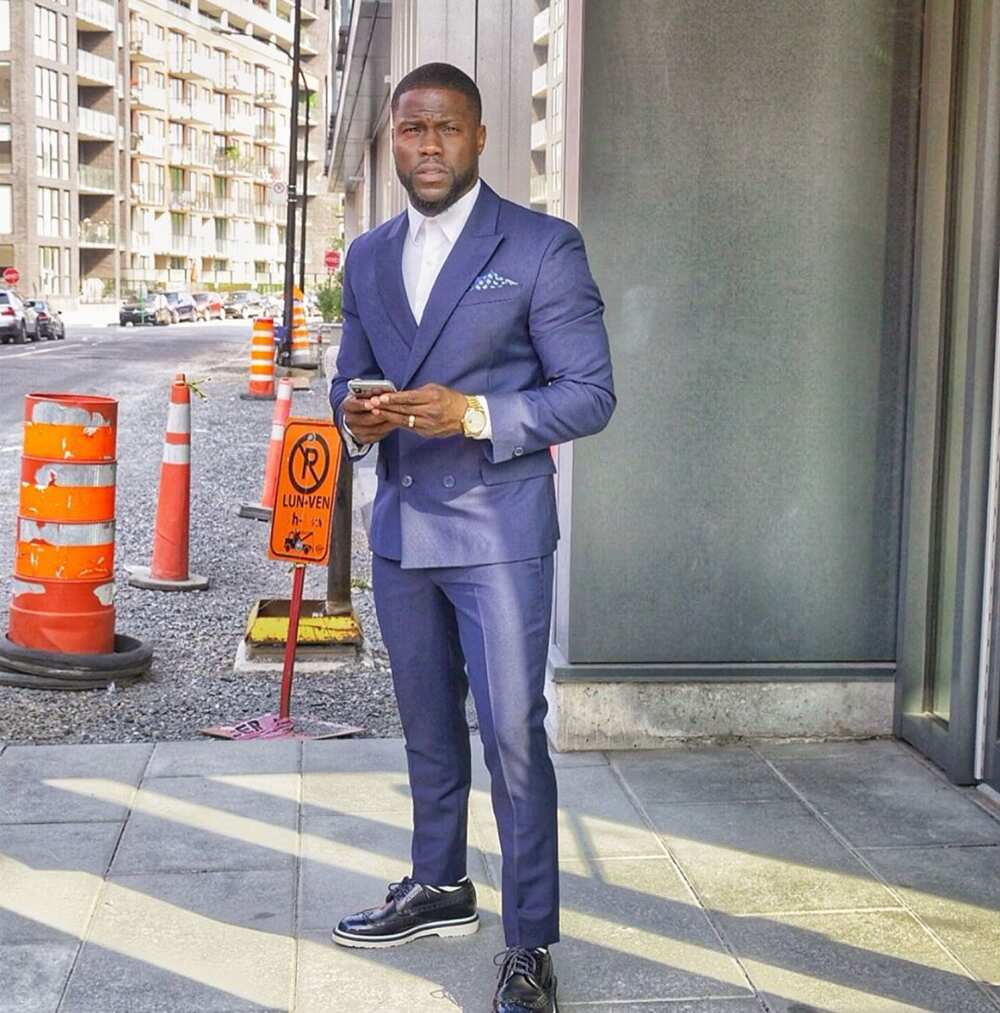 Kevin is a comedian, actor and producer. He acts as Dinkley, an air marshall.
Leati Joseph Anoaʻi "Roman Reigns"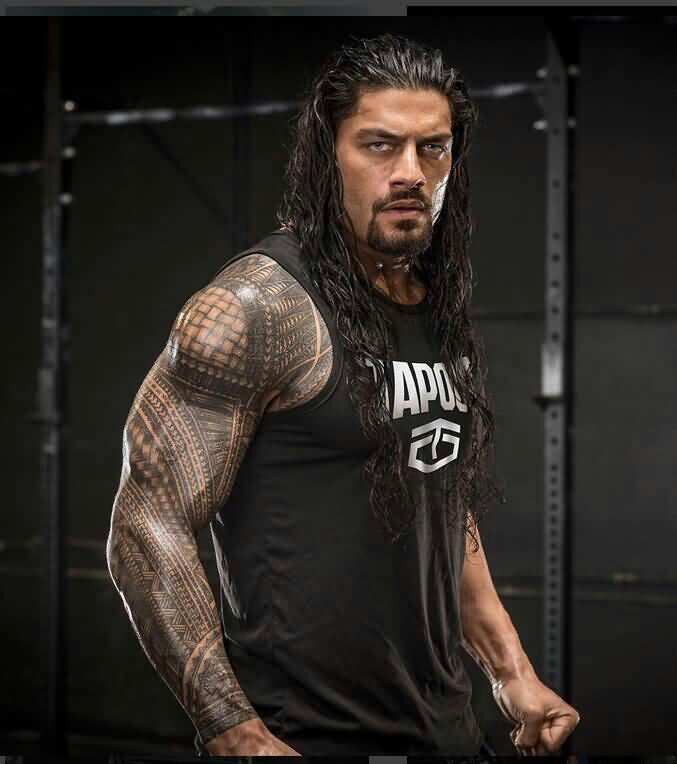 Roman is Dwayne Johnson's real-life cousin. He is a professional wrestler and actor. He acts as Mateo Hobbs, who is Luke Hobb's brother.
Josh Mauga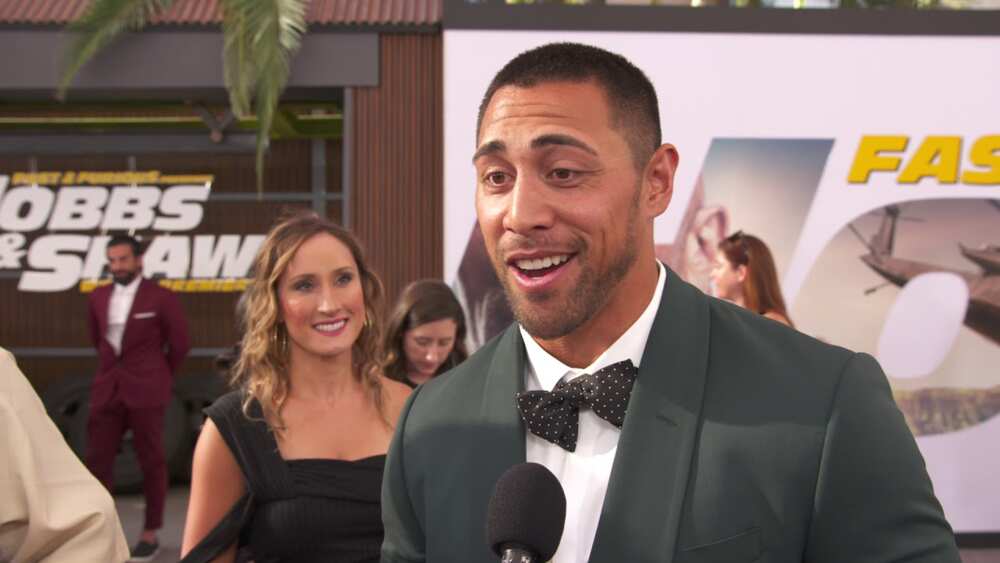 Josh was a former football linebacker. He acts as Timo Hobbs, Luke Hobbs' brother.
John Tui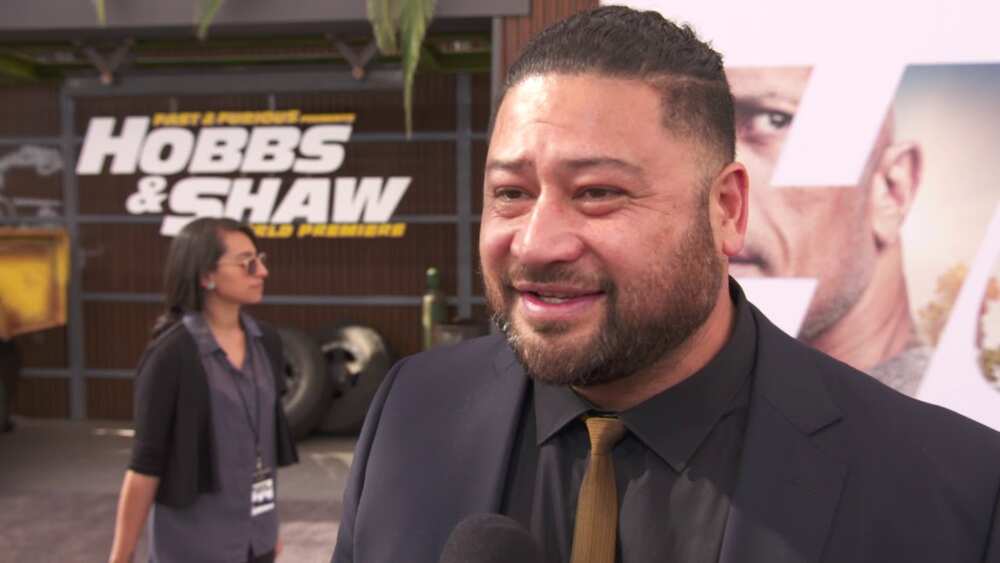 John is a talented actor from New Zealand. He acts as Kal Hobbs, the fourth brother of Luke Hobbs.
Other characters
Other cast members in this film are;
Alex King: He acts as Lt. Grapefruit.
Tom Wu: He features as Tsoi.
John Macdonald: He acts as Lermontov.
Georgia Meacham: She plays the character of Georgie Meacham, who is a party model.
Laura Porta: She also acts as a party model.
Ima Caryl Cruz: She is a tattoo assistant in the film.
Shiloh Coke: She is a prison guard.
Joshua Coombes: He is the young Deckard.
Meesha Garbett: She is the young Hattie Shaw.
Harry Hickles: He is the young Owen.
Lucy McCormick: She features as the LA waitress.
Stephen Mitchell: He is a CIA handler.
Akie Kotabe: He is a CIA handler.
Felicity Dean: She is the savoy guest at the check-in.
Pete White: He is the London cabbie.
Peter Basham: He is one of Hattie's agents.
Noah Maxwell Clarke: He is Hattie's agent.
Joel MacCormack: He is a mapping agent with the CIA.
Vineeta Rishi: He is an Eteon assistant.
Champ Nightengale: He is the Eteon director.
David Mumeni: He is a computer technician at Eteon.
Gavin Esler: He is a newsreader from the United Kingdom.
Ansu Kabia: He is a newsreader from the United Kingdom.
Stephanie Vogt: She is a newsreader from the United States of America.
Dan Li: He is a Chinese newsreader.
Adam Ganne: He is a German newsreader.
Antonio Mancino: He is an Italian newsreader.
Dan H. McCormick: He is the paperboy.
Thalissa Teixeira: She is Rosie's nanny.
James Dryden: He is a British customs officer.
Katia Elizarova: She is a flight attendant.
Ella-Rae Smith: She is in Madam M's crew.
Rain Chan: She is part of Madam M's crew.
Lee Anne Nyagodzi: She is a member of Madam M's crew.
Maria Sergejeva: She is a member of Madam M's crew.
Mackenzie Proll: He is a young bully.
Jack Kane: He is also a young bully.
Nathan Jones: He is the pilot in the Russian fighter jet.
Spencer Wilding: He is Eteon's Uber mercenary.
Axel Nu: He is a medical technician at Eteon.
Stephen Dunlevy: He an Eteon mercenary.
Timothy Connolly: He an Eteon mercenary.
David Leitch: He is Eteon's helicopter pilot.
Michael Wildman: He works in the UK police.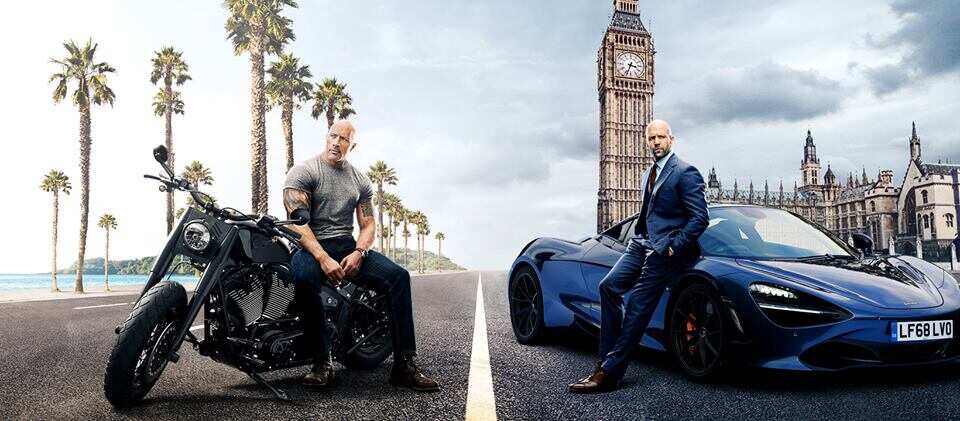 Post credit scenes
Does Hobbs and Shaw have any post-credits scene? The movie has three fantastic post-credits scenes. These are;
First post-credits scene
In the film, it is apparent that the relationship between Deckard Shaw and Hattie Shaw is somewhat strained. Although the brother and sister have a tense relationship, Deckard takes the job to protect Hattie because their mother, Magdalene Shaw, ordered him to do so. Magdalene is incarcerated but is doing her best to get out of prison. She reminisces over the times when all her family members loved and supported each other.
In this post-credits scene, Magdalene comes to meet her prison visitors, only for her to see Hattie and Deckard together. They give her a birthday cake that contains a plan to escape from prison. She hopes that this is her way out of jail.
Second post-credits scene
At the end of Fast & Furious 8, Luke Hobbs had made a promise not to engage in the US government bidding. In this film, he breaks that promise so that he can save the world. In the process, he also has some fun. Towards the end, it is evident that his family comes first until Agent Locke calls him. He receives an update that the battle of retrieving the virus is not going well.
Final post-credits scene
Agent Locke calls Hobbs when he is short of breath and holding on to his bleeding guts. He informs Hobbs that he has been shot. As he explains how it happens, he realises that he is not bleeding at all. He is merely covered in another person's blood.
Hobbs and Shaw trailer
Three trailers were released before the premiere of the movie. These are;
First trailer – 1st of February 2019
The first trailer showed Luke Hobbs and Deckard Shaw, the reluctant co-workers, facing Brixton Lore. During the encounter, they jumped out of a very tall building. The trailer was released alongside the first movie poster.
Second trailer – 18th of April 2019
The second trailer was action-packed. The audience got to see Helen Mirren, alias Magdalene "Queenie" Shaw, featuring as the mother of Deckard. They also got to catch a glimpse of the massive fight in Samoa.
READ ALSO: Descendants 3 cast, release date, trailer, full movie
Final trailer – 28th of June 2019
The final trailer gave more insight into the intense action scenes that did not feature in the previous trailers. In this trailer, Hobbs fell off a building while Shaw and Brixton engaged in a chase sequence. The hypercars in the movie defied the laws of physics. The trailer ended with Hobbs using his hands, a chain and a tow truck to pull a helicopter out of the sky.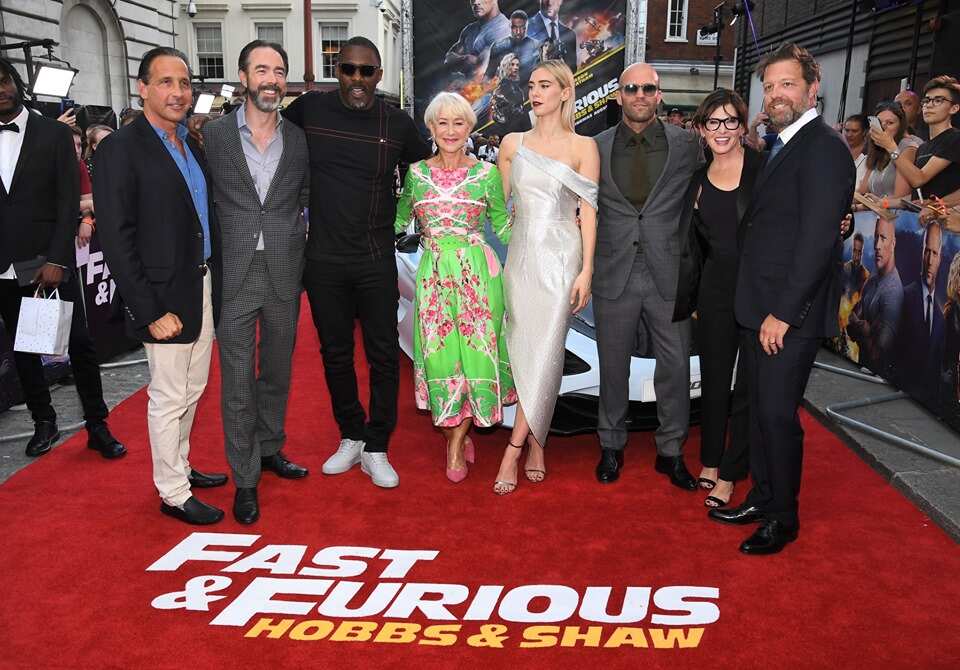 Production details
In November 2015, the world was let in on the little secret that spin-offs for Fast and Furious were in the initial stages of development. Universal Pictures announced in November 2017 the first spin-off that would revolve around Luke Hobbs and Deckard Shaw. The movie was filmed in London in England, Glasgow in Scotland, Aldershot in Hampshire and at the North Yorkshire based Eggborough Power Station. The third act in the movie was shot in Kauai Island in Hawaii. The production was officially concluded on the 27th of January 2019. Tyler Bates composed the music in the film.
Critical response
How have people reacted to the film? The film has received a 67% Tomatometer rating based on 305 reviews on Rotten Tomatoes. Generally, the film is good because of the selection of the cast who match well and the amazing stunts that happen. Some of the reviews from top critics are;
Sheraz Farooqi: Hobbs & Shaw is a fantastic spin-off of the Fast & Furious franchise with familiar faces delivering excellent performances in an action-packed, fast-paced, at times generic, summer blockbuster.
Katie Smith-Wong: The Fast and the Furious franchise has affirmed itself as a source of unadulterated entertainment, and this spin-off is no exception.
Stephen Silver: The new film doesn't break any new ground, and at times it gets away from its core strengths, but it does enough right to make itself worthwhile.
Hobbs and Shaw offers 137 minutes of action, thrill and adrenaline to all action movie aficionados. The stunts are crazy, and the plot is engaging. If you are yet to watch this fantastic film, you ought to do so soon. We cannot help but wonder, what will the next Fast and Furious spin-off be?  
READ ALSO:
The Kitchen Movie 2019 - release date, cast, true story and review
The Hunt 2019 - movie trailer, cast, release date
Source: Legit