There are many more types of cheese than you see in a typical grocery, produced by farmers using their own elaborate and labour-intensive processes. With their help, the complex and amazing taste qualities of these dairy products are created. Where does the most expensive cheese in the world come from? Which is the most expensive one and what is its price?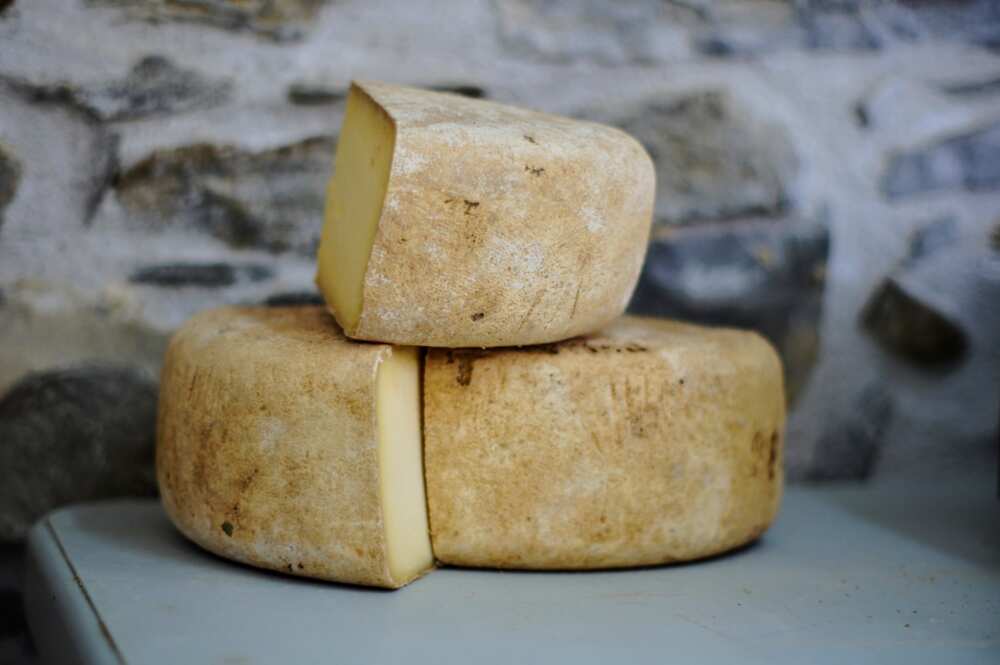 Below are the top 5 most expensive sorts of this dairy product in the world with a detailed description of their taste and prices.
Where does the world's most expensive cheese come from?
Good cheese is as valued as good chocolate or wine. It is easy to find ordinary cheese in supermarkets at affordable prices, but such types cannot be compared with the real home-made product. Where does the most expensive cheese in the world come from? Here is the top-5 list.
1. Artisan blue
Cabrales is considered to be the most expensive cheese ever sold in the world. It is made in the Spanish province of Asturias. It got into the Guinness Book of Records after being sold for a mind-blowing €14,300 for 5.78 pounds (2.62 kg). Fifteen restaurateurs from all over Spain 'battled' for the right to buy this elite dairy product.
READ ALSO: 10 most expensive phones 2019
It was fantastic to see everyone continually raising their hands and the price was rising, — said a representative of the Valfríu cheese factory.
We thought it was a good idea to investigate and see if it was the most expensive cheese in history. That's how it all started, and luckily it ended well. — he added.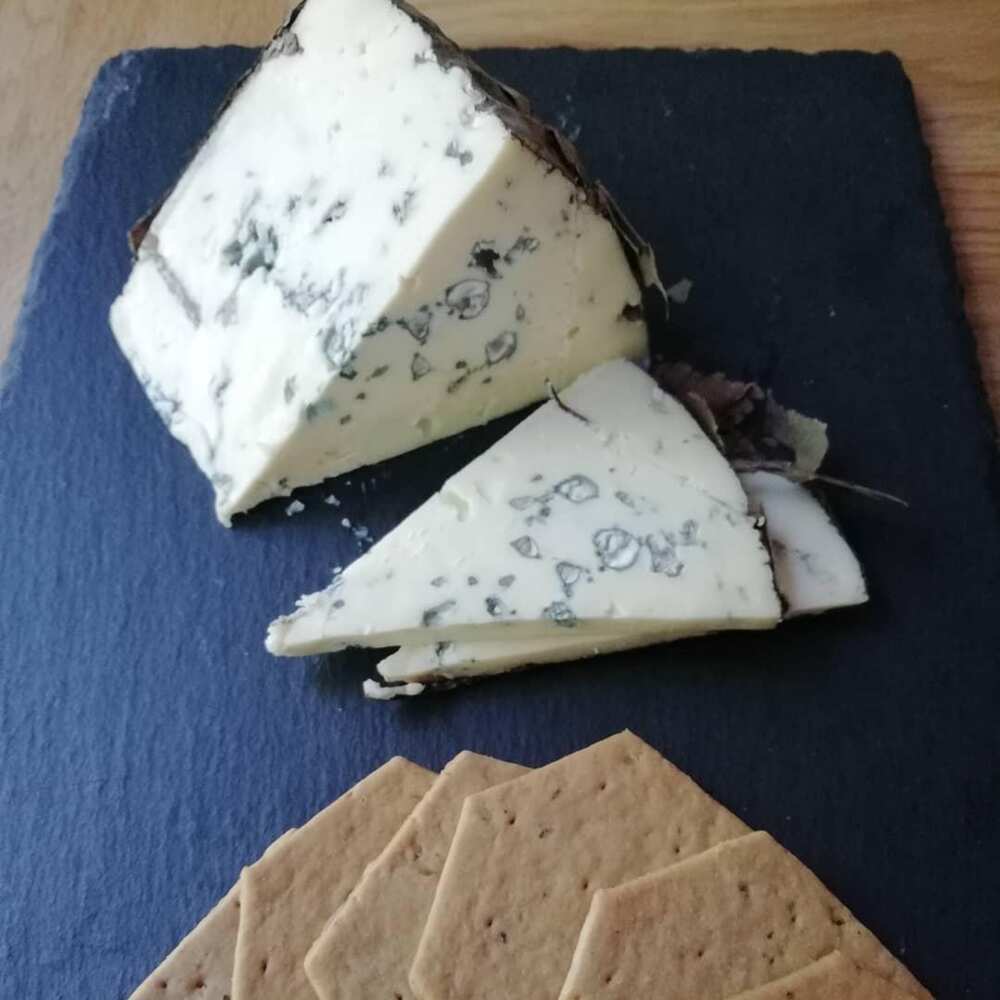 Cabrales is a blue-mold cheese. It can be made from pure unpasteurized cow milk or mixed traditionally with goat or sheep milk which gives it a stronger, spicy taste.
It ripens in mountain caves, where there are ideal conditions for the formation of penicillium — its main culture. The ripening process takes three to six months. Farmers monitor the process weekly. Cabrales has a sharp, sometimes quite sour taste.
2. Pule
Pule or Gruyere is a Serbian dairy delicatessen made from donkey milk. Donkeys of the Balkan breed live in Zasavica Reserve, not far from Belgrade. Pule cheese price for 1 pound of Pule is $600. Donkey milk is rich in fatty acids; therefore, it has a sweetish taste, a distinctive characteristic smell, and a grayish tint.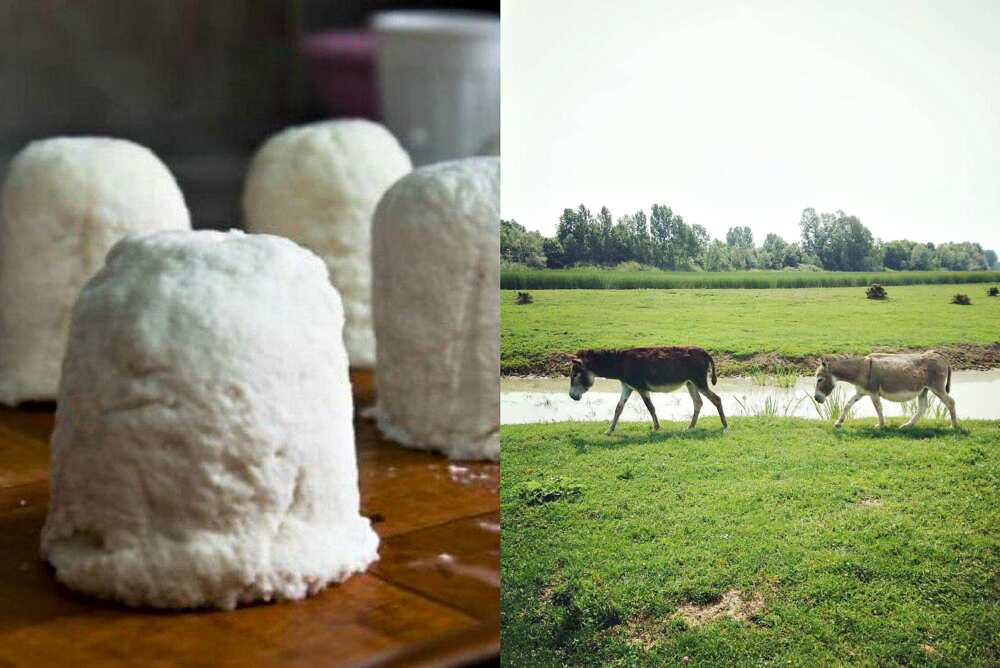 3. Moose
Moose House is located in the northern part of Sweden and produces cheese from the milk of three moose living there. The animals are named Gullan, Juna, and Haelga. One needs to spend 2 hours a day to milk only one of them. This process is executed from May to September. Moose milk has a unique taste. This tasty product is served in the most respectable Swedish restaurants for about $455 per pound.
4. White Stilton Gold
Even though there are many expensive kinds of cheese in the world, one of the most expensive ones is made using real gold. White Stilton Gold is produced by Long Clawson Dairy, located at Leicestershire in England. The manufacturing company added golden flakes to exquisite Stilton, and the price of the product increased, making it rare. This delicacy is sold for $400-450 per pound.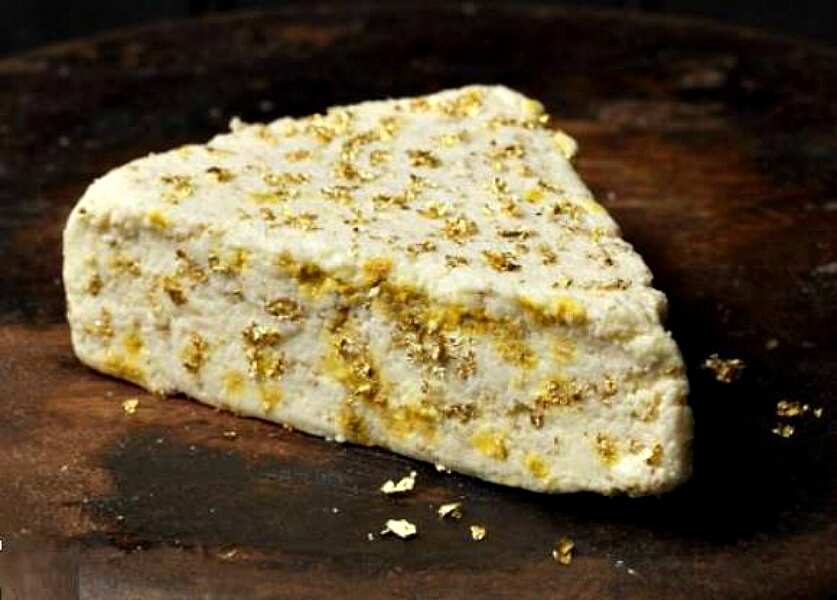 5. Wyke Farms Cheddar
This type is one of the most popular, traditional, and expensive. It is made from cow's milk. Its production began in 1860 in Somerset in the UK. The ripening period of this delicacy is one year. It is infused with French truffles and has a savory, spicy taste. It costs $200 per pound.
Cheese is appreciated for its rich taste and indescribable aroma. As you now know, some of them cost a lot. Have you tasted the most expensive cheese 2019? If yes, share your experience with us. Is it really worth the cost?
READ ALSO: Highest car in the world - Top 5
Source: Legit.ng