Many people, including famous personalities, give their preference to the Caesar haircut. The haircut will undoubtedly give its owner a diligent look and they will look stylish.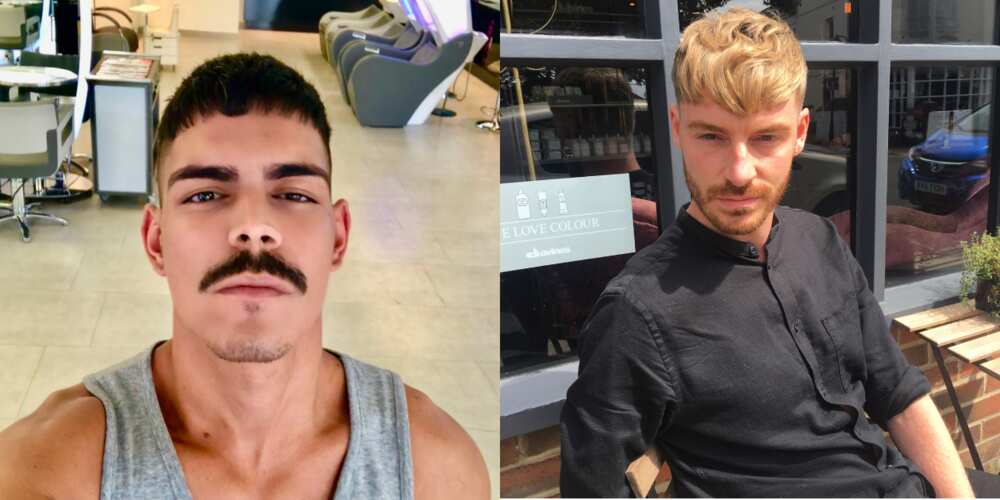 Thanks to the beautiful hairstyle, a person can feel more confident. With the help of it, you can change your appearance and emphasise some of your features. The male haircut called Caesar is perfect for such purposes. It is excellent for both boys and men.
Best styling ideas for the Caesar haircut
Caesar is not just a haircut, but a hairstyle with a legend. The first to wear it was the great Gaius Julius Caesar, in honour of whom it was actually named. Today, there are many options and types of styling of this cut. The upper elongated part can be styled in different ways, thereby continually changing your look. We suggest you to consider what modern types of male haircut are relevant now.
1. Light cut with design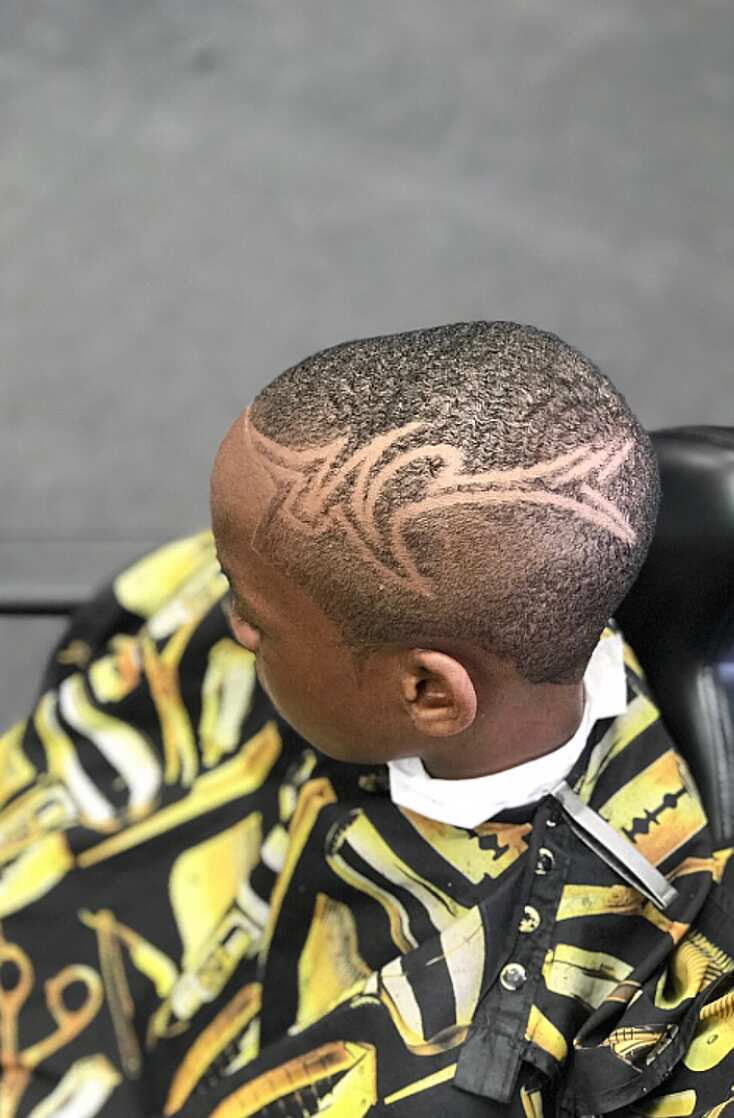 Such a trimming style with a design takes a separate place in this style niche. There are lots of options which are equally great and which complement the whole look.
2. Dark Caesar haircut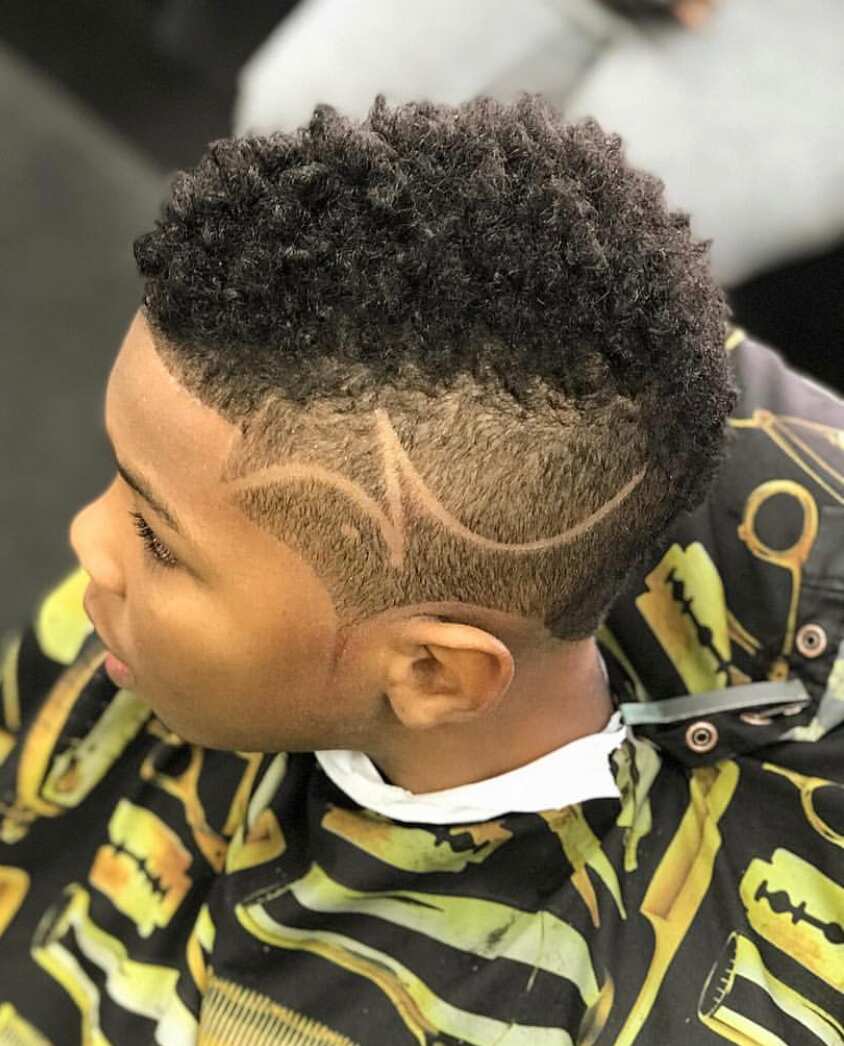 Such a variation of this male trimming looks exceptionally stylish and will add some extra points of handsomeness to its owner.
3. Light trimming with star design
This male trimming will be perfect both for boys and young men who are fond of creative razored designs.
4. Low trimming style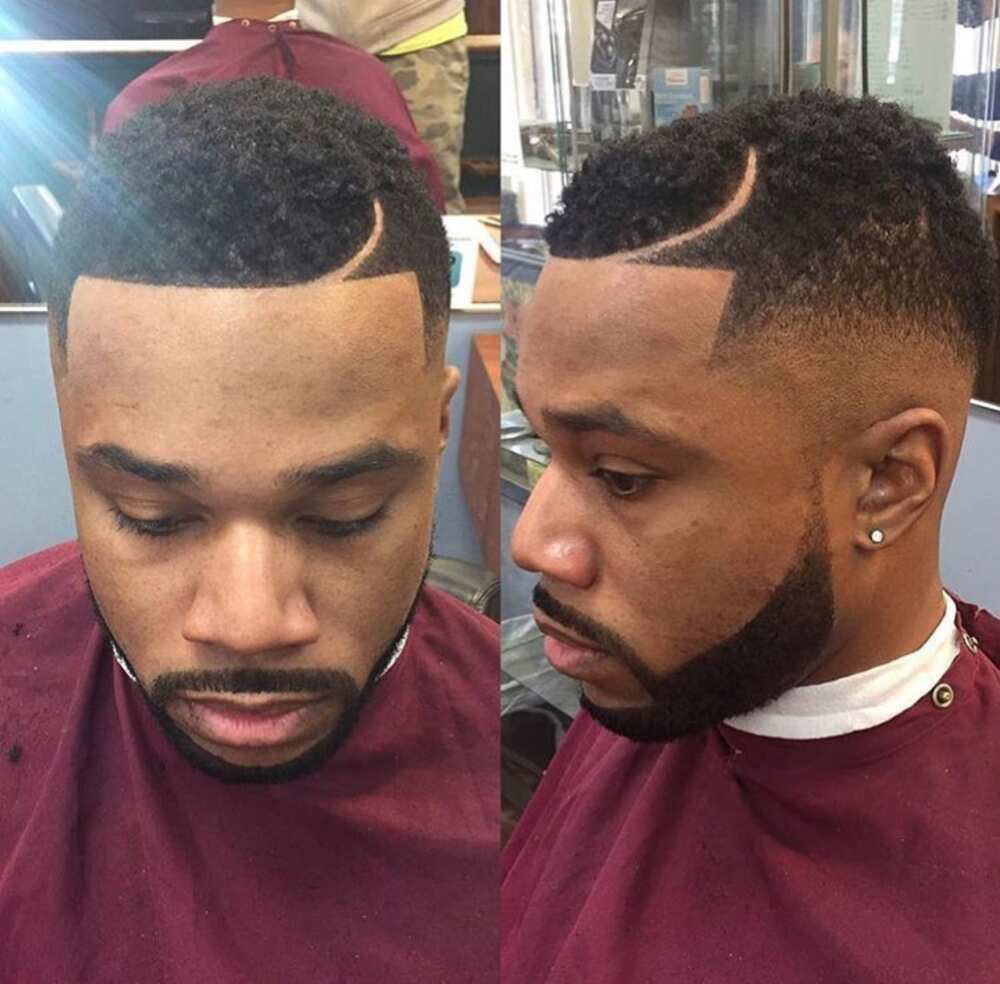 This regular low fade trimming had been nicely enlivened with an eye-catching cut in front of the head.
5. A textured Caesar haircut
Modern variations of this trimming allows experimenting with it in different ways. Here is an incredible example of it – an amazing styled hairstyle which looks a bit messy.
6. A high Caesar haircut with a styled fringe
If the great Caesar could witness this hairstyle, he would envy the opportunity to wear such a wonderful trimming himself.
7. A blue Caesar cut
Here is another fantastic variation of this trimming performed in a bright colour. It is a perfect combination of the classic haircut and bright hair colours.
8. Flat top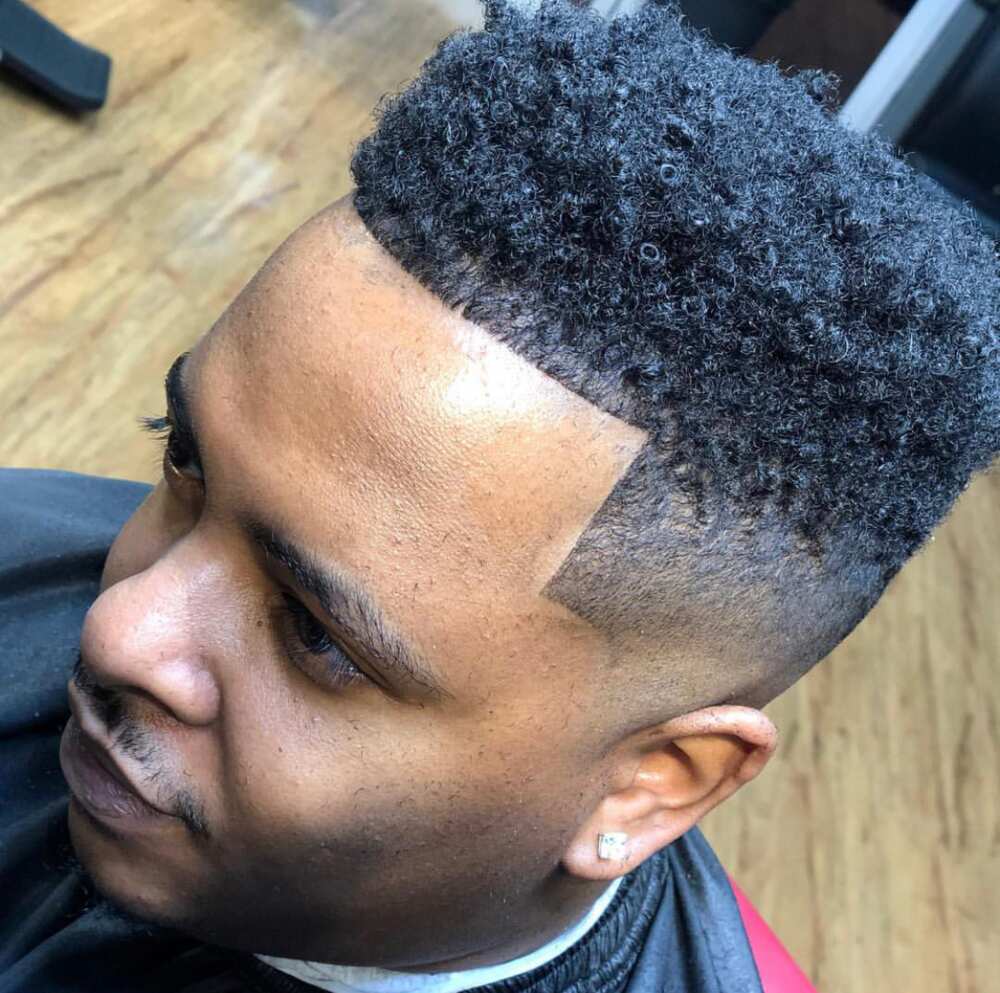 A combination of the Caesar cut and the classic flat top is something you need to take into consideration for your future haircut.
9. Trimming with a long fringe
The classic trimming had never looked better, than in this variation.
READ ALSO: Different types of cornrows for guys
10. A heartbroken pattern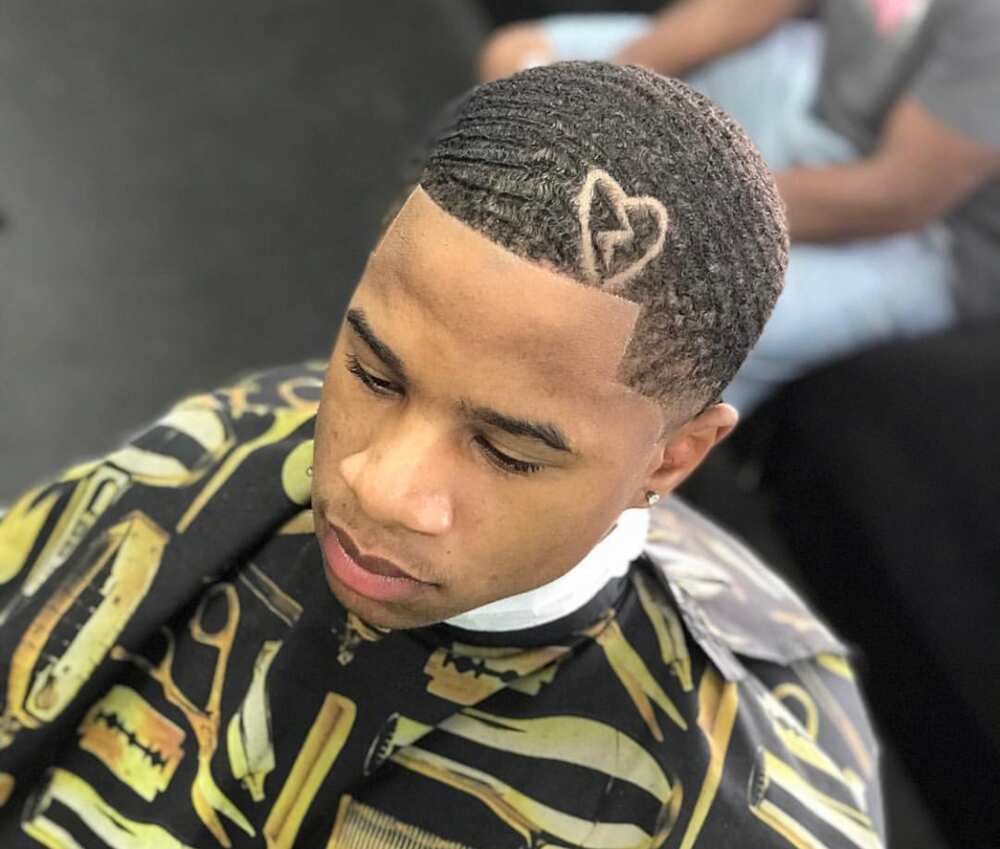 A regular fade trimming can look completely different with a little additional detail.
11. Side styled bangs
Here is another option to style the haircut. Just one small detail makes it look fresh and original.
12. Low trimming with a curved design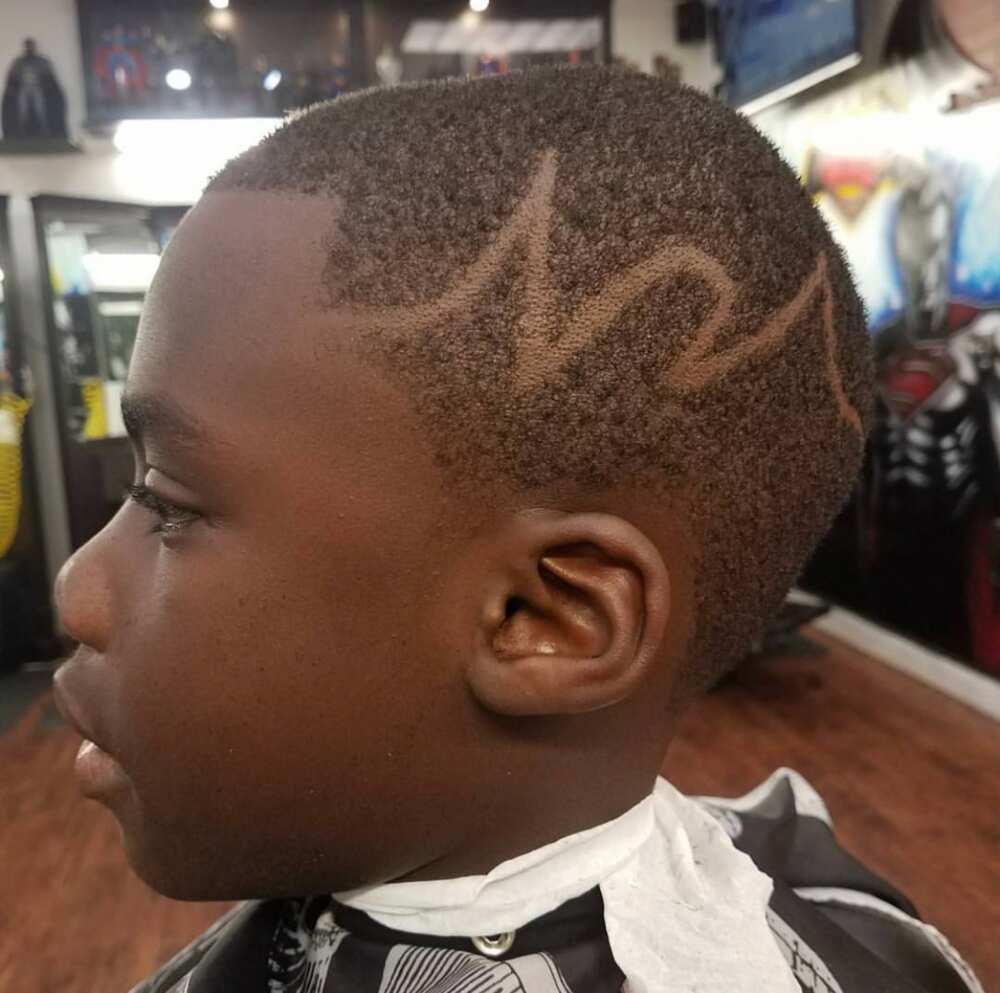 There are dozens of design ideas for such a razored pattern, and this one is worth taking into consideration.
13. A mohawk styling
This male trimming is very original and punk.
14. A blurry fade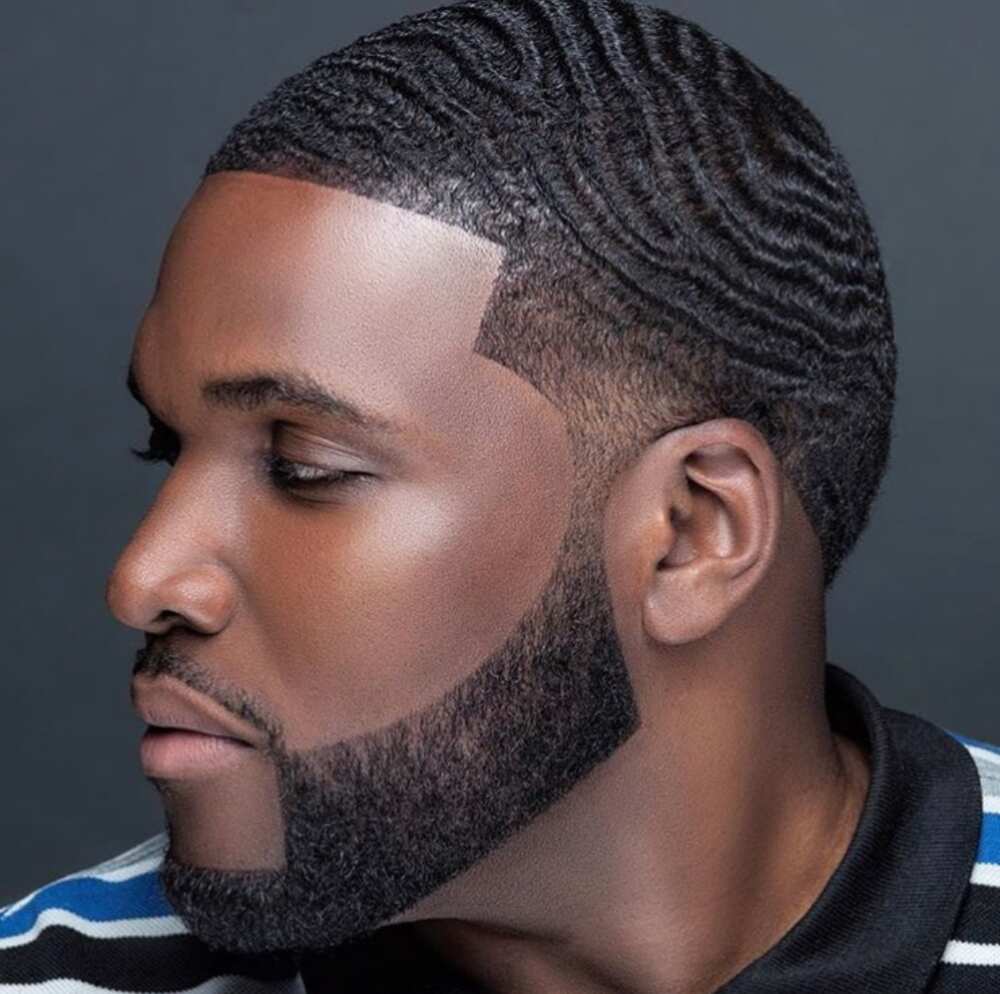 Such wavy trimming looks very clean and neat, and its sharp edges frame the face and emphasises its features.
15. A bleached hairstyle
Bleaching has become very popular among men.
16. Blurry fade with design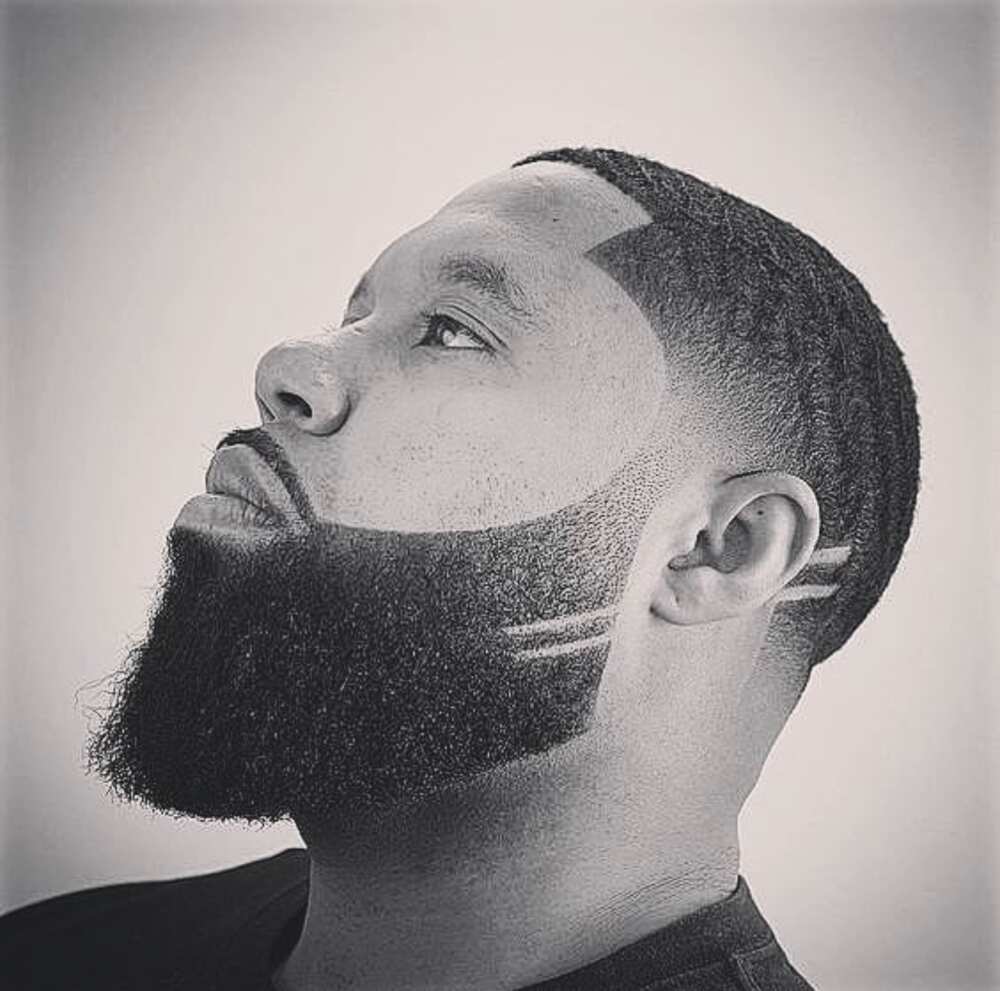 This blurry fade trimming has a beautiful razored pattern which is attached to a beard.
17. A curly Caesar cut
Such a trimming will look very stylish and trendy even on curly hair. You should definitely give it a try.
18. Classic bleached trimming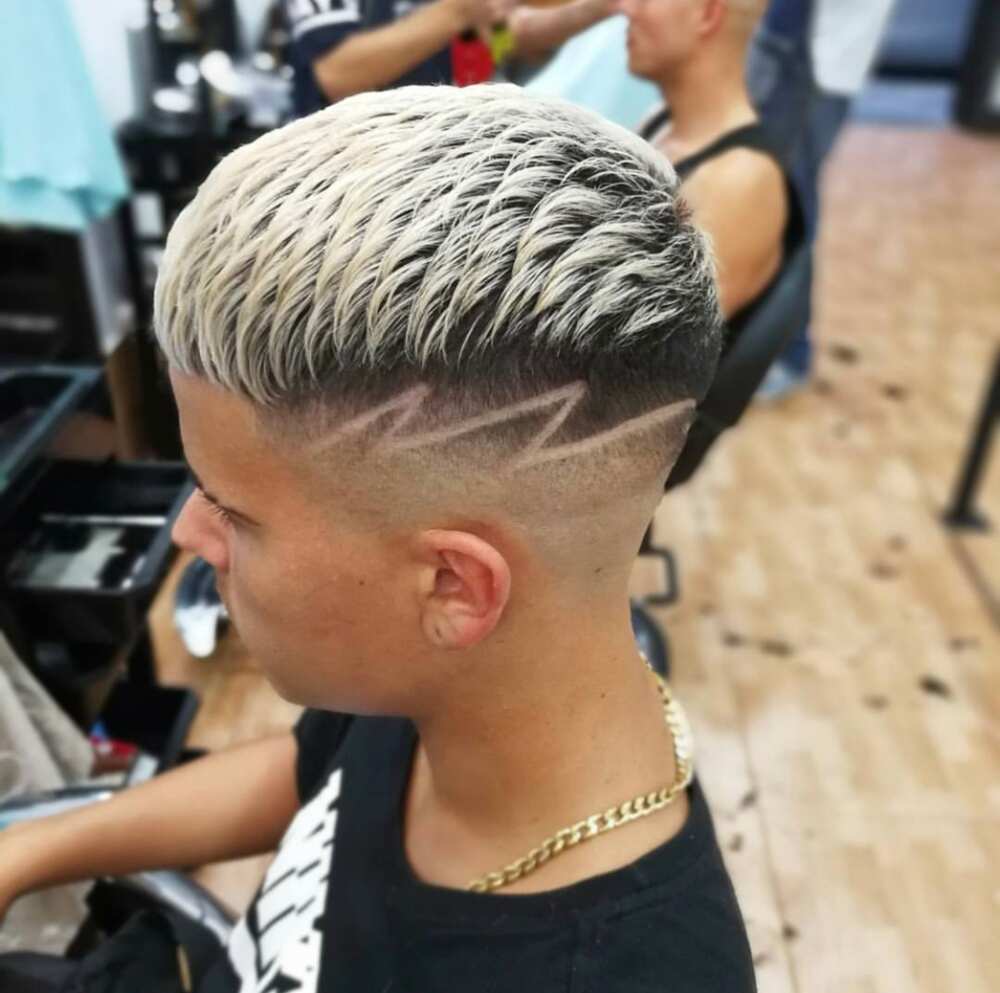 It is a classic version of trimming but with some bleaching. It looks punk and original.
19. A high styled Caesar cut
This modern kind of trimming allows leaving your hair longer and styling it in different ways.
20. Light Caesar haircut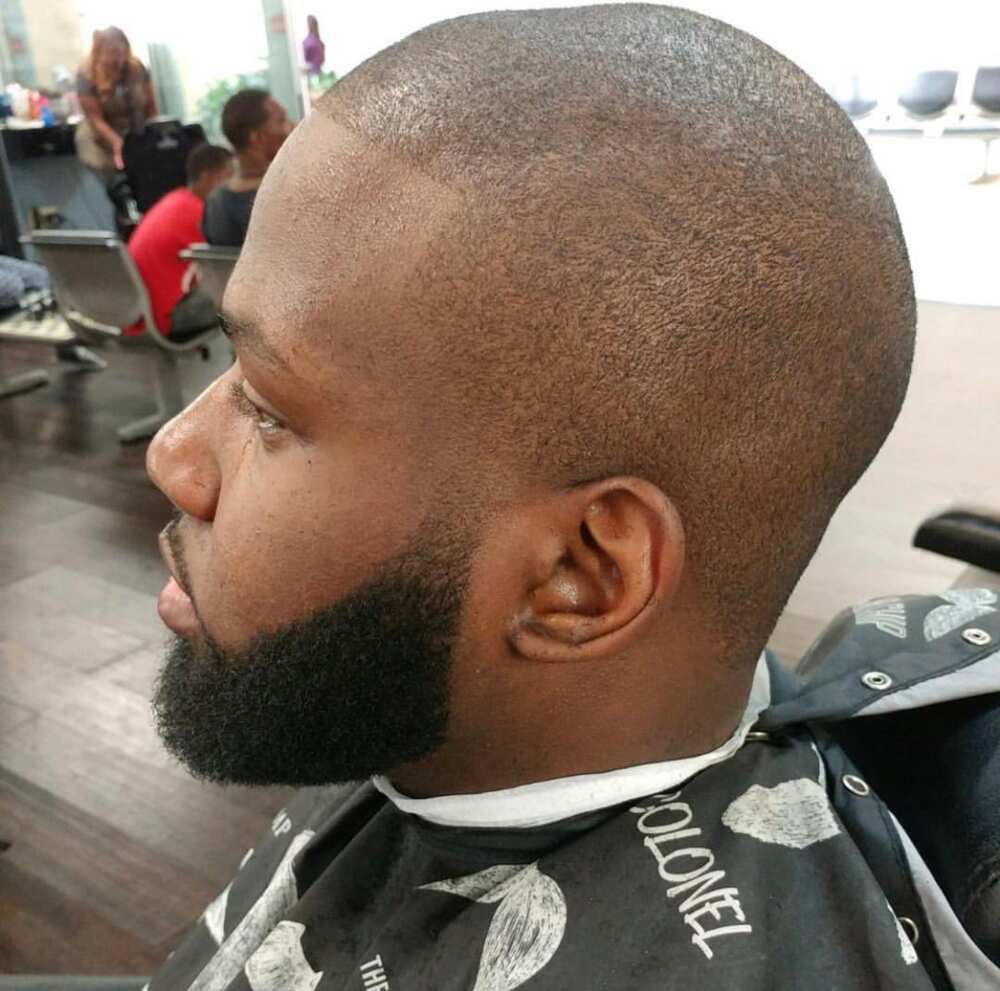 The hairstyle looks very clean and neat.
Today, there are much more requirements for modern hairstyles, where convenience and individuality are among the most important factors. Fast styling is also one of them, because you do not want to spend a lot of time on it in the morning. The male Caesar haircut will appeal to lovers of minimalism.