Aisha Hinds bio: height, partner, lesbian rumors
Aisha Hinds is an incredibly talented actress who has appeared in multiple TV productions and movies. She is mostly known for her impressive work on numerous series, mostly police and crime-based ones. Regardless of whether you have witnessed her on the screen or not, this lady has an interesting backstory which you would be delighted to learn. There is one question that her fans have been curious about for years: what is her sexuality? Read about Aisha Hinds career and personal affairs!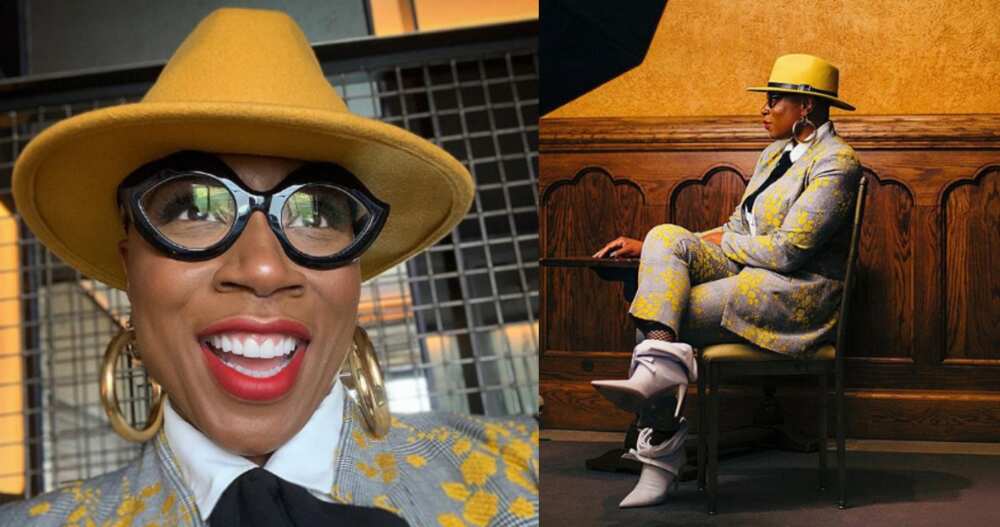 Those who watched "True Blood" and "9-1-1" must remember the beautiful and talented Aisha Hinds, who portrays every role she gets perfectly. She is not just an actress but also an activist for black rights. There is a lot more to this woman than her memorable TV show characters – her biography is very thrilling, and it demonstrates how everyone can follow their dream and reach success.
Aisha Hinds profile summary
Name: Aisha Jamila Hinds
Birthday: November 13th, 1975
Age: 45 years old
Height: 5 feet 7 inches
Nationality: American
Hair: Black
Eyes: Black
Biography and career path of Aisha Hinds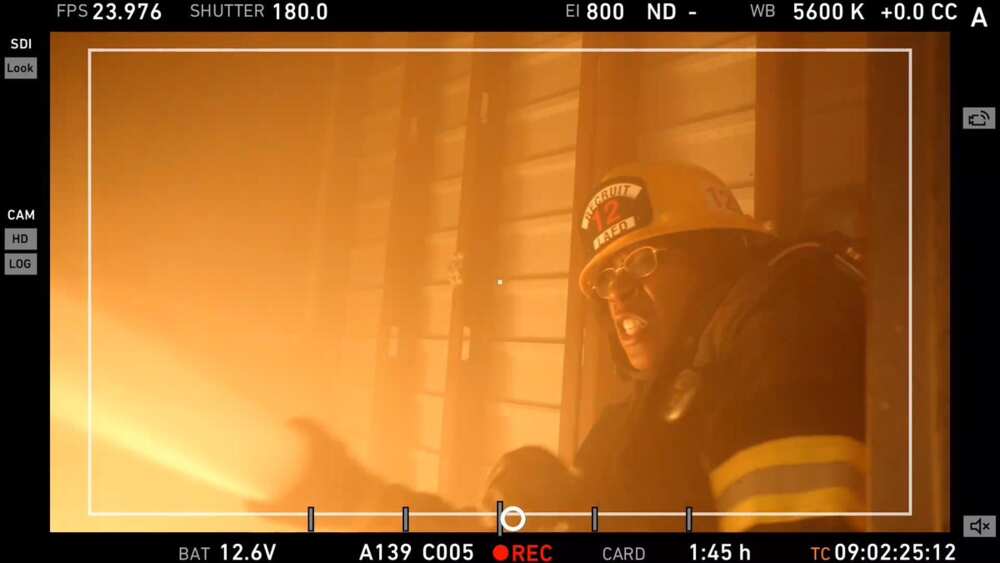 The talented actress, whose full name is Aisha Jamila Hinds, was born on November 13th, 1975, under the Scorpio zodiac sign. Her birthplace was Brooklyn, New York. It is known that she was a student of the High School of Performing Arts, where she likely mastered her acting skills. Her professional career on television began in 2003 when she appeared on the police drama series "NYPD Blue." A year later, she got a recurring role of Annie Price in the American crime drama "The Shield."
She also guest-starred in a lot of popular series, mostly comedies and crime dramas. Some of her works were "Law & Order: Special Victims Unit," "It's Always Sunny in Philadelphia," and "Desperate Housewives." In 2005, Aisha Hinds became a series regular on the series "Invasion," which were short-lived. She was also a regular on "Detroit 1-8-7", the police procedural drama. Some of the shows where she had recurring roles are "True Blood," "Dollhouse," and "Hawthorne". Except for the series, Aisha also appeared in some popular movies, such as "Mr Brooks," "Unstoppable," "Tyler Perry's Madea Goes to Jail," and the twelfth instalment of the Star Trek franchise "Star Trek: Into Darkness." However, this is not all – Aisha also plays on stage. She had a leading role in the production "The Best of Enemies," which was performed at George Street Playhouse, the theatre in New Jersey, in 2011.
2013 was the year when the actress got the antagonist role on CW series "Cult", but this show was cancelled very quickly. The actress did not remain without work for long, though – she was quickly cast as a regular on the series "Under the Dome", which were based on the science fiction novel by Stephen King. After the first season, the appearances of Aisha were changed to the recurring status. She also had a few supporting roles in 2014 – particularly in the movies "Beyond the Lights" and "If I Stay". She also landed the role of Ava Wallace on the police action drama "NCIS: Los Angeles". In 2015, she got a regular role on the dramatic series "Breed".
2016 was a breakthrough year for Hinds, when she played the role of Fannie Lou Hamer, famous women's rights activist, in her biographical movie "All the Way", and received generally positive reviews from the critics for her outstanding work. She also got a role in another series titled "Shots Fired", and got a chance to play one more famous political activist, Harriet Tubman, on the period drama "Underground".
Since 2018, Aisha is known for her role as Henrietta Wilson on the procedural drama "9-1-1". Her character shortens her name to Hen and performs the functions of a paramedic and a firefighter. She plays there alongside the celebrity cast: Peter Krause, Jennifer Love Hewitt, Angela Bassett and Oliver Stark. The upcoming work of Aisha is the crime anthology series "Unsolved". This woman has earned herself a place in the history of police and criminal series, where she appears most often.
Except for being an actress, Aisha is also a social activist for the rights of black people. She faced a lot of prejudice in her family for their skin colour – for instance, her uncle was unfairly convicted for the crime because he was black. This situation touched the actress on a personal level, and she participated in the social initiatives, the purpose of which is to raise funds for the release of innocent black people from jail by paying for a suitable lawyer for them.
Aisha Hinds height
The actress is of average height. She is 5 feet 7 inches tall, which equals 170 cm. Aisha Hinds never faced any issues regarding her height – it is just perfect for the woman of her complexion.
Aisha Hinds True Blood role
Many people know Aisha for one of her most famous parts, which is Nancy LeGuare from "True Blood". Her character is originally an employee at the De Soto Pharmacy and debuts on the "Burning House of Love" episode. Eventually, she reinvents herself as Miss Jeanette, the tricky witch doctor. This role of Aisha is very compelling, and despite her being the antagonist, a lot of people enjoyed seeing her on screen and found her role exciting. She played the recurring character throughout the three seasons of the show and earned herself an army of fans who wished to observe her in future projects.
Aisha Hinds husband: does he exist?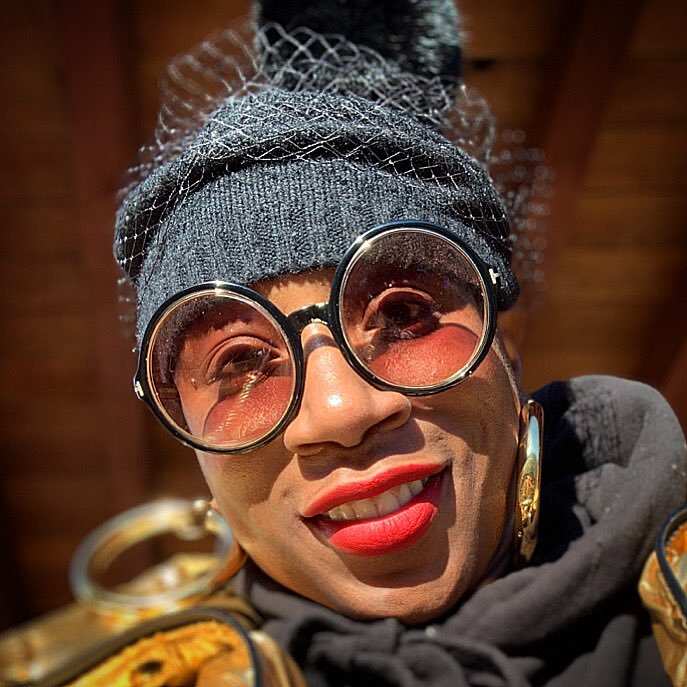 People who enjoy watching Aisha Hinds on their screens sometimes wonder if she is in a romantic relationship with someone. Every fan would like to know the name of Aisha Hinds boyfriend or husband. However, the actress is incredibly secretive about her personal affairs and does not wish to disclose if there is anyone special in her private life. There are no hints of her being married or dating someone, and she seems perfectly okay with it. Sometimes, people consider themselves accomplished in some different field than their personal life, and this seems to be the case with Aisha who is a well-known actress and fully dedicates herself to work.
The only hint to Aisha Hinds partner was back in 2010 when she was spotted together with a man in a blue sweater during shopping. They were holding hands and looked like a couple. This man might have been her partner, but she never spoke about their relationship publicly or revealed his name, and it is unclear whether they are still together or have broken up, as the photos were taken nine years ago.
She has photos with her male colleagues on Instagram, but she does not seem to be romantically involved with any of them. So, to answer the question "Is Aisha Hinds married?", we will say that officially there is no information about her private life, and even though she may or may not be married, no one knows about it other than her closest people.
Aisha Hinds lesbian rumours
Because of the secretive nature of the actress and the lack of information about her involvement with any men, the question arose – is Aisha Hinds gay? Some of the clues that might have pointed to this fact are her role in "Under the Dome", where she portrayed a woman in a lesbian relationship. People who still have stereotypical thinking when it comes to gay women point out that Aisha has a somewhat masculine look, and this might indicate that she prefers women instead of men.
Aisha never talks openly about the relationships she has been in and her romantic preferences. So, no one is sure whether she really likes women, or it is just an assumption based on her lesbian role in the series and private way of life. Currently, the actress is having the best time in her career and does not seem to be in any romantic union.
No matter what is speculated about Aisha Hinds, one fact is known for sure: she is a fantastic actress who can deliver a brilliant performance of any role she is given.
Source: Legit.ng