Heavy cream is loved by many pastry chefs, it is used for making the most delicious cakes, but it's quite difficult to find. Guess what, we will teach you how to make heavy cream at home! It is easy and fast to make; you need only two ingredients, milk and butter.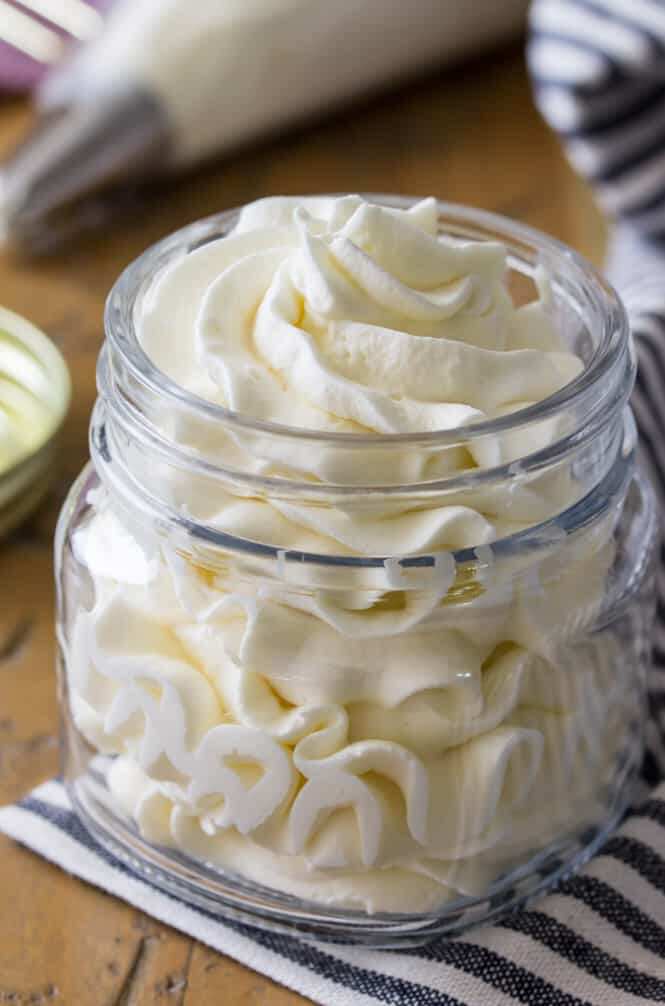 What is heavy cream?
It is no secret that whipped cream is a delicious and tender dessert that can be easily prepared at home. However, only special cream is suitable for whipping, its fat content should be at least 30%. If it is difficult for you to get this type, we will share how to make heavy cream from milk and butter at home with you.
How to make heavy cream
Frankly, sometimes it is challenging to buy fat cream that is suitable for whipping in stores. To make cream at home, you need only milk and butter. Take milk of any fat content, but the heavier the fat in the butter, the better, at least 72%. Do not use margarine - just high-quality butter.
For example, if you need cream:
33-35% fat, take milk and butter in equal proportions.
The cream fat content of about 25% can be obtained from 500 milliliters of milk and 280 grams of butter (you can take two times less if you need less cream).
Well, less fatty (there is no problem with it) -15% cream – is cooked from 630 milliliters of milk and 175 grams of butter, respectively.
READ ALSO: Scrambled eggs recipes you will adore
Heavy cream recipe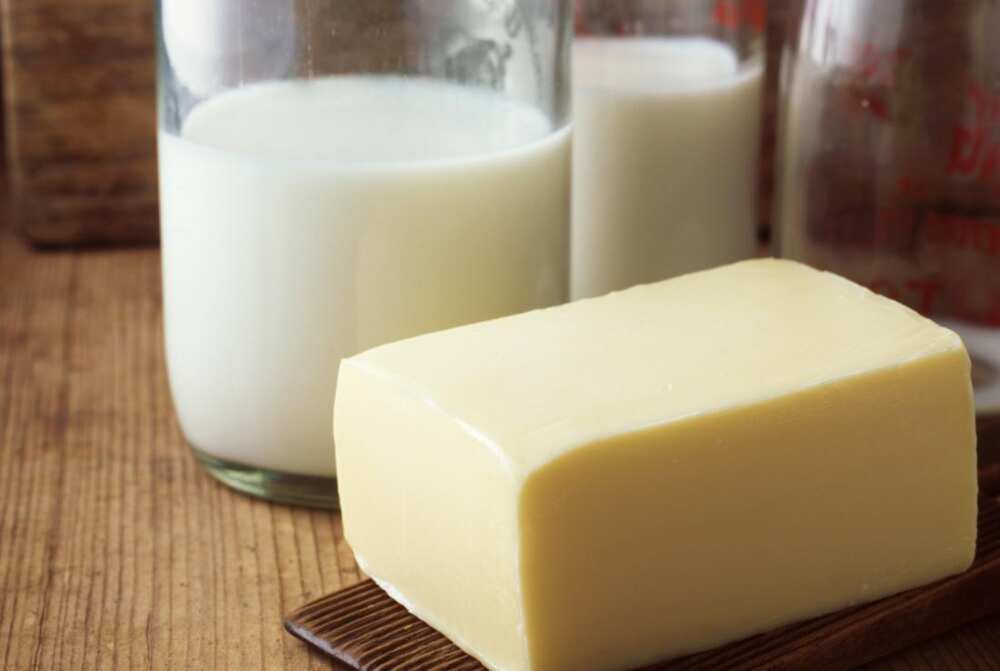 Steps:
Step 1
Take butter and milk. For example, milk with 1.7% fat and butter - 72%.
Step 2
Pour 200 milliliters of milk into a small saucepan and add 200 grams of butter. In general, the butter can be used whole or cut it into slices.
Step 3
Put the dish on medium heat and while stirring let the butter dissolve completely. Boiling the mixture of milk and butter is not necessary - just warm everything up so that the butter melts and floats on the surface. As a result, the mass will be quite hot.
Step 4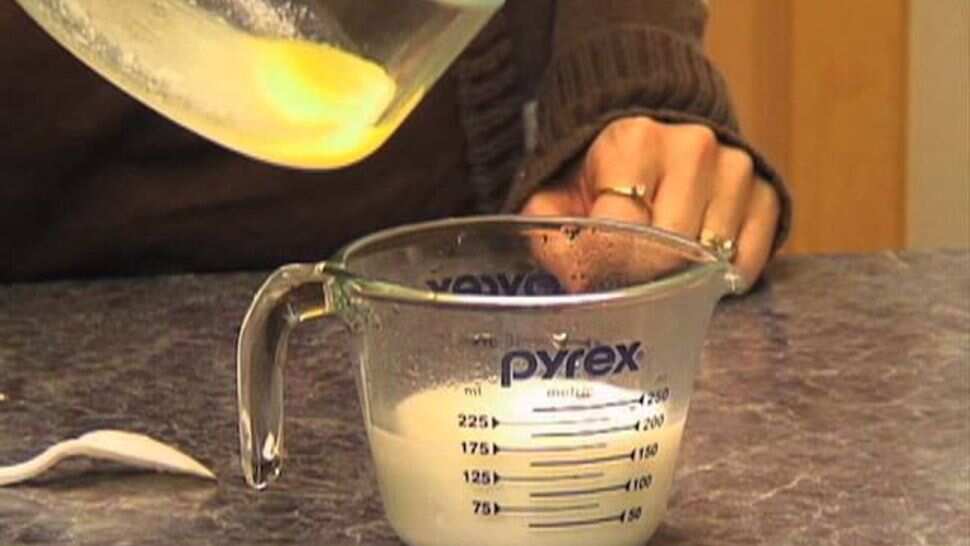 Mix the hot mixture thoroughly. It is more convenient and quicker to do it in a blender, but you can try it with the help of a high-power manual or stationary mixer. Pour the milk and butter (still hot) into the bowl and turn on the blender.
Step 5
Mix everything about 5-10 minutes (depending on the power of the device). The mixture would become foamy on the surface.
Step 6
Pour the already prepared fatty cream into a suitable storage container and let it cool down completely. After that, put the cream in the refrigerator for 6-12 hours. If you make the cream in the evening, leave it in the refrigerator till morning and the heavy cream is fully prepared.
Step 7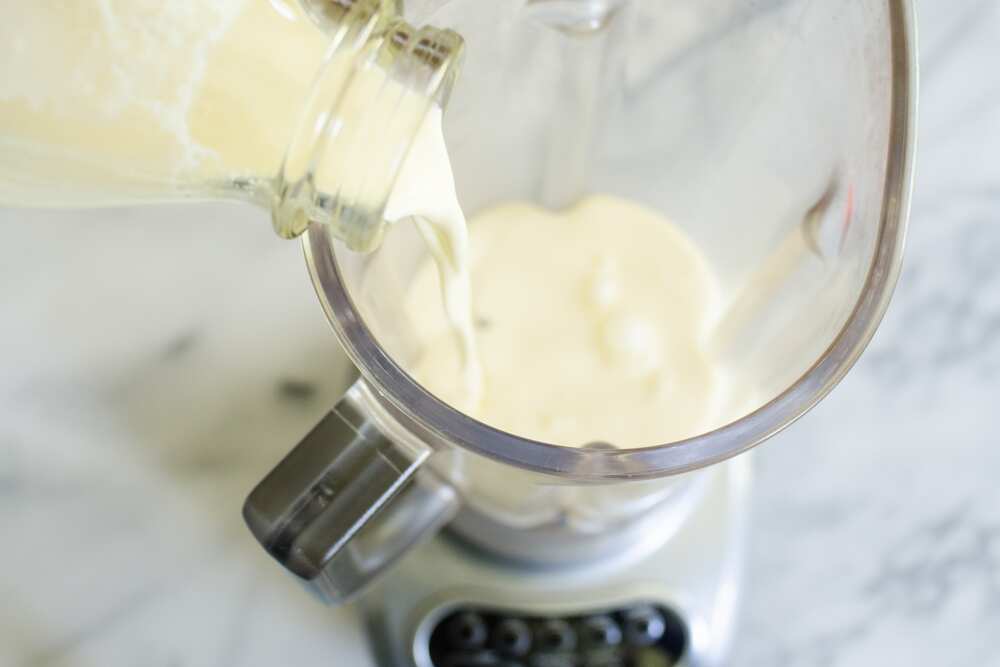 If you are going to make cream for cakes or pastries, immediately add sugar powder, vanilla (if desired) to the cold cream.
Heavy cream recipes are different, though the cream can be used as an independent dessert (in this case, serve it with fresh fruits and berries) or as a base for homemade ice cream. Heavy cream in recipes is also a delicious layer for biscuits or a base for creating unique types of delicate and airy cream.
READ ALSO: How to prepare stew sauce for rice