Where is limestone found in Nigeria
Our country is rich not only in oil but also has many mineral resources. Where is limestone found in Nigeria? Maybe you happen to live in one of the states that are blessed with one of the most important mineral resources for our country.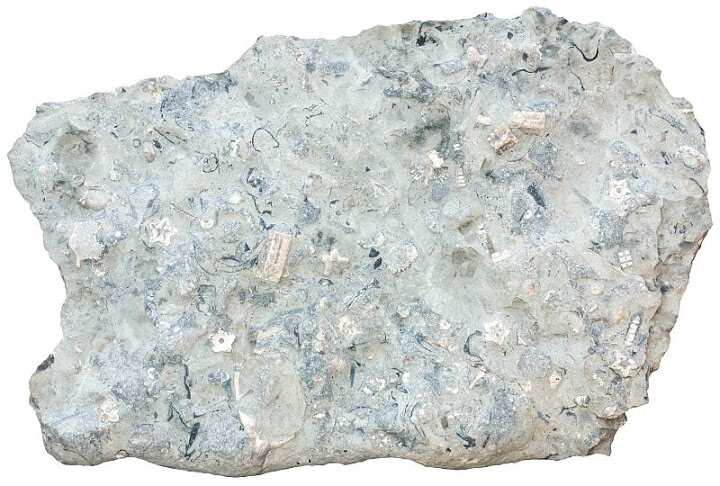 Photo: worldofstones.com
Limestone resources in Nigeria
Every state in our country has its own mineral resources. In Nigeria, you can find marble, zinc, salt, crude oil, gold, glass-sand, amethyst, gemstones, limestone to name a few. Many of them, including limestone, are believed to be very important.
Before we talk about where was limestone first found in Nigeria and where it can be found today, we should understand what this stone is.
Limestone is a sort of sedimentary rocks that are formed by marine organism skeletal parts, such as forams, corals, etc. This type of mineral resources in Nigeria is mostly made of calcium carbonate and its crystal forms.
Our local businesses use mineral resources in Nigeria to produce cement, oil and other useful products that can be sold to bring revenue. Limestone has so many properties and usage possibilities (cement, quicklime, mortar; it is added to food, can be used in agriculture, etc.) that it is known as a valuable mineral.
READ ALSO: Uses of limestone in Nigeria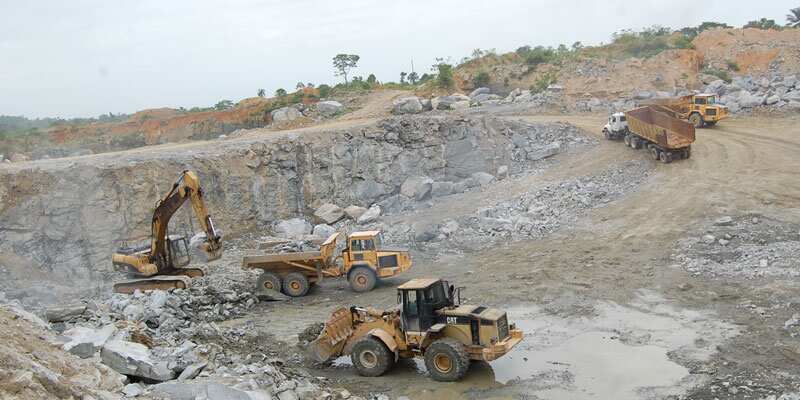 Photo: nairaland.com
Places where limestone is found in Nigeria
Where was limestone first found in Nigeria? It was and is still located in the middle and southwest parts of Nigeria. According to ngyab.com, only the southwestern areas are estimated to contain more than 30 million tonnes of this stone.
There certain states where limestone is found in Nigeria, you are mistaken. This mineral is not located just anywhere. But it is the main raw material for a number of cement companies located in Enugu, Sokoto, Cross River, Benue, Ogun, Kogi and other states.
Some Nigerian cement production factories explores and uses only a part of limestone deposit. Some experts believe that our country boasts more than 2 trillion metric tons of limestone, but only about half a billion tons is contained in confirmed reserves. We should also note that only approximately ten or fifteen percent of all sedimentary rock resources spread across some states of Nigeria are actually limestone.
States where limestone is found in Nigeria
We have mentioned some of the states where limestone is found, now let's get into more details about these locations:
Gombe State – limestone is found in Ashaka
Benue State – the popular mineral is found in Igumale, Tokura, Yandev, Adiga, and Ogbologuta areas
Sokoto State – found in Dange, Wamakko, Kalambaina, and Shuni territories
Cross River State – Mfamosing, Ago, Ugep, Ibami, Odukpani, Ikot Ana, and Obubra
Imo State – Okigwem Umu-Obon
Abia State –Ohafia and Arochukwu
Edo State – Owan, Etsako, and Akoko-Edo
Nasarawa State – Awe (Azara, Wuse, Aloshi) and Keana
Ebonyi State – Ntezi, Nkalagu, Ikwo, and Afikpo
Ogun State – Shagamu, Ibeshe, and Ewekoro
Enugu State – limestones are found in Odomoke, Ngbo, and Nkanu
Bauchi State – Kanawa, Deba-Habe, and Pindiga
Now you know what to answer when you are asked, 'Where is limestone found in Nigeria?' This is a great mineral that is used in construction industry, road building, making cement, concrete and in numerous products made from rubber, paper, plastic, etc.
Some of the companies that use the majority of limestone is found in Nigeria for business are Dangote Group, Stonehill Nigeria Limited, Rich Quarries Nigeria Limited, Crushed Rock Industries and many others.
READ ALSO: Mining in Nigeria: Overview of minerals
Source: Legit.ng