Ginger, garlic and honey mixture: natural ingredients benefits
Compared to many natural ingredients, ginger, garlic and honey show impressive results in the protection of human well-being against the common illnesses, especially, those which we suffer from in winter. Learn ginger, garlic and honey mixture benefits.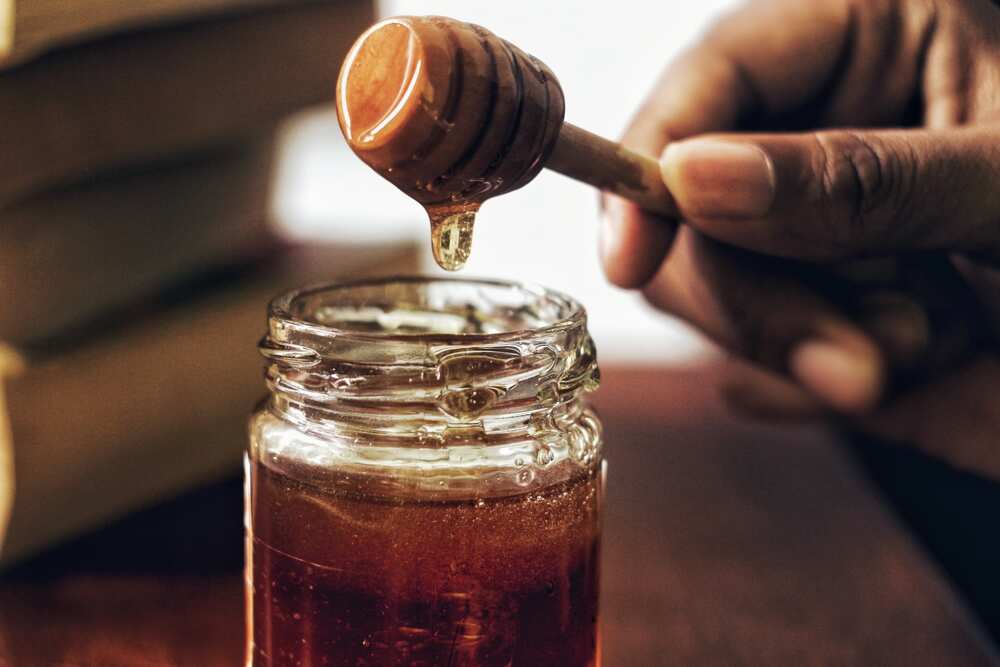 Garlic, ginger, lemon, honey remedy for the most common illnesses
Ginger, garlic and honey have been used around the world for ages as a popular treatment for various acute respiratory infections and other problems. This mixture is basically known to have a beneficial antimicrobial effect on the human body.
Garlic, ginger and honey combination is a mixture that consists of totally natural ingredients which when used alone are a treatment of a variety of common diseases.
Can ginger and garlic cure an infection?
The mixture of ginger, garlic and honey is helpful not only in treating a variety of diseases but improving overall well-being. Studies conducted on the properties of the mentioned ingredients showed that garlic has the greatest antimicrobial activity. Ginger takes second place in fighting against common bacteria and infections. Each of the ingredients of this mixture is more or less effective in fighting ailments caused by harmful bacteria inhabiting the air, water, and soil. The list of the pathogenic bacteria that cause such diseases as fever, tuberculosis, ulcers, syphilis, cholera, diarrhoea, diphtheria and other includes the following bacteria:
Staphylococcus
Streptococcus
Lactobacillus
Clostridium
Salmonella
Neisseria
Mycobacteria
Helicobacter pylori
Yersinia pestis
Escherichia coli
Bacillus
Pseudomonas and other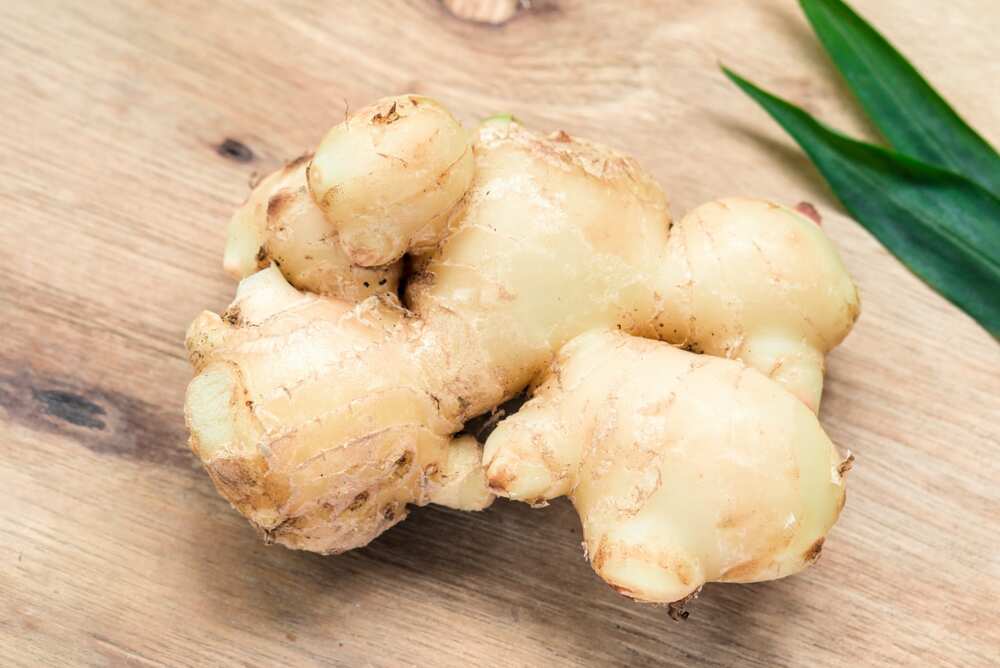 The benefits of ginger, garlic and honey mixture
Ginger, garlic, and lemon mixture is helpful in treating a huge variety of problems. While each of the components of the mixture has its own properties, a combination of all of them leads to additional bonuses.
If taken regularly in moderate amounts, this mixture is helpful in strengthening immunity and improving the overall condition. Here is the list of common ailments this powerful natural remedy is able to cure and its specific benefits to human wellness:
Asthma. The ingredients of the mixture have anti-inflammatory and soothing properties which are helpful in preventing and treating the effects of asthma. The patients who take this remedy experience reducing of high blood pressure and promoting the flow of oxygen to the lungs. This effect leads to reducing various respiratory problems including cough, cold, sore throat, and a runny nose. To prevent or cure any of the mentioned illnesses, consume no more than 5 grams of the treatment on an empty stomach every morning;
Stomach ulcers, indigestion and other digestive problems. If you need to solve any digestion issues mentioned above, take a ginger and honey tonic or syrup in the morning. If it doesn't contain garlic, its effect is more soothing than anti-inflammatory. This remedy is often given to children to soothe an irritated stomach.
High blood pressure, atherosclerosis, heart attacks, and strokes. What is the most important in using the mixture for fighting heart issues are the antioxidant properties of the ginger? This ingredient is known to include lipids which derive from fatty acids. When talking about heart, ginger tea can ease blood vessel tension which leads to reducing blood pressure and lowers the risk of the diseases mentioned above. Remember that taking garlic in excessive amounts might cause an increased heart rate and blood pressure. Prepare the mixture and take a few teaspoons every morning and evening;
Cancer. Garlic is the most effective ingredient in strengthening the defence against cancer. If you need to manage the effects of the cancer treatment, ginger might be the most helpful out of three ingredients. It helps to reduce constant nausea and vomiting that come as a result of chemotherapy treatment being caused by cisplatin, a primary chemotherapy component. It is also known that ginger combined with honey can help not only to decrease the results of the chemotherapy but even prevent cancer and reduce the metastasis. Such an effect is achieved by the action of antioxidant enzymes. When preparing the anti-cancer mixture, add twice more garlic than recommended and consume one tablespoon of the remedy before every meal.
Ginger and garlic for weight loss
Ginger and garlic belong to the most helpful products for weight loss. They are known to increase the absorption of the nutritious ingredients, stimulate digestion, boost metabolism. Studies show that ginger contains a particular type of caffeine that helps in digestion and curbing the appetite. It makes us feel full and satisfied curbing the urge to overeat. Ginger can increase body temperature to boost metabolism and calorie-burn.
How to prepare ginger, garlic and honey remedy
This remedy is very easy to prepare as you can buy all the products at your local grocery store.
Ingredients:
Water - 200 ml
Garlic - 20 cloves
Ginger - 2 roots
Honey - 4 tablespoons
Lemon juice - 150 ml (optionally)
Apple cider vinegar - 150 ml (optionally)
Preparation:
Peel and grate the ginger roots. Then, crush the cloves of garlic. Mix warm water, honey, lemon juice and apple cider vinegar to a bowl and add ginger and garlic. Put the mixture in a blender and process until well mixed. Pour the remedy into a glass jar, and place it in the refrigerator for three days before you use it.
Many natural products have not only high nutritional value but medicinal properties. Ginger, garlic, and honey have been used for centuries to treat a variety of common diseases.
Their combination is subsequently three times more beneficial to the human body. To strengthen the immune system, prevent colds and speedy recovery from colds, prepare an amazing remedy at home - a mixture of ginger with honey and garlic. This tasty mixture contains only three ingredients that work in perfect harmony with each other. The light aroma and acidity of garlic, the pungency of ginger and the sweetness of honey, combined with each other, help the body to fight both seasonal colds and fatigue. Such a delicious drink can be made all year round. In winter, you can add to warm tea, in summer - prepare a refreshing, aromatic drink. And such a "miracle mixture" is perfect for marinating meat too.
DISCLAIMER: This article is intended for general informational purposes only and does not address individual circumstances. It is not a substitute for professional advice or help and should not be relied on to make decisions of any kind. Any action you take upon the information presented in this article is strictly at your own risk and responsibility!
Source: Legit Newspaper