Chebe powder ingredients, recipes and how to use it
There are many natural ways of taking care of your hair. African women, for example, love using self-made hair care products. In this post, we will share the main chebe powder ingredients and guide on how to use this powder for making your hair stronger and healthier.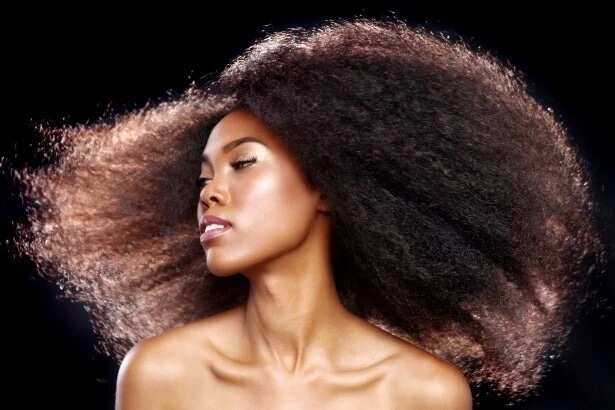 Natural hair products
Those people who believe that taking care of natural hair requires no efforts are wrong, and those who think that incredible black hair needs no special hair care treatment are mistaking as well.
There is a secret kept by different African tribes, and this secret helps girls and women to keep their hair long and shiny.
We know the secret and want to share it with you. This secret product is chebe powder! Chebe powder moisturizes and improves female hair and these simple natural hair products can really change your life for the better.
READ ALSO: Top 3 vitamins for hair and nails growing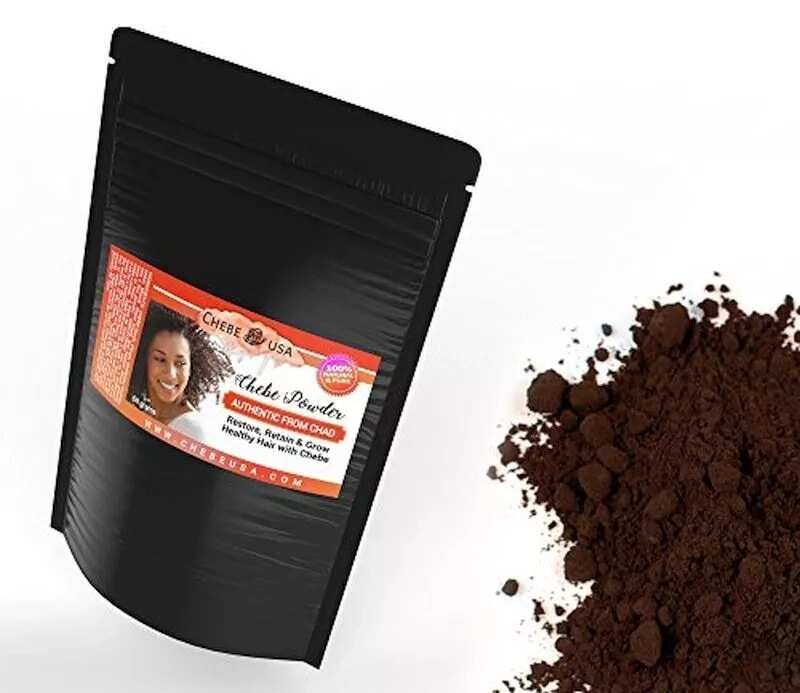 Ingredients for chebe powder
Before we explain the details of taking care of natural hair, let us learn more about chebe powder ingredients and how to make this amazing product at home. You can prepare it even if you don't live in Africa, because Nigerians are happy to share their secret with women from all over the world.
List of chebe powder ingredients (enough to make one little jar):
Chebe (lavender croton) powder – 3 tablespoon
Mahalaba (cherry kernels) – 1 tablespoon
Coconut oil – 3 tablespoon
Humra perfume – 1 teaspoon
Misik (incense resin) – 0.5 teaspoon
Cloves – 0.5 teaspoon
P.S. Sometimes you can find chebe powder under different names. It is often called shebe powder or even chewe powder. Regarding Mahalaba, these cherry kernels are often called mahleb or mahalepi. As for Humra perfume, it is often called Khumra fragrance.
How to make chebe powder hair care product
Step 1. Prepare all the ingredients for chebe powder.
Step 2. Find a small bowl and add chebe powder, incense resin, cloves and mahalaba. Mix them, or even put them into a blender to turn into powder.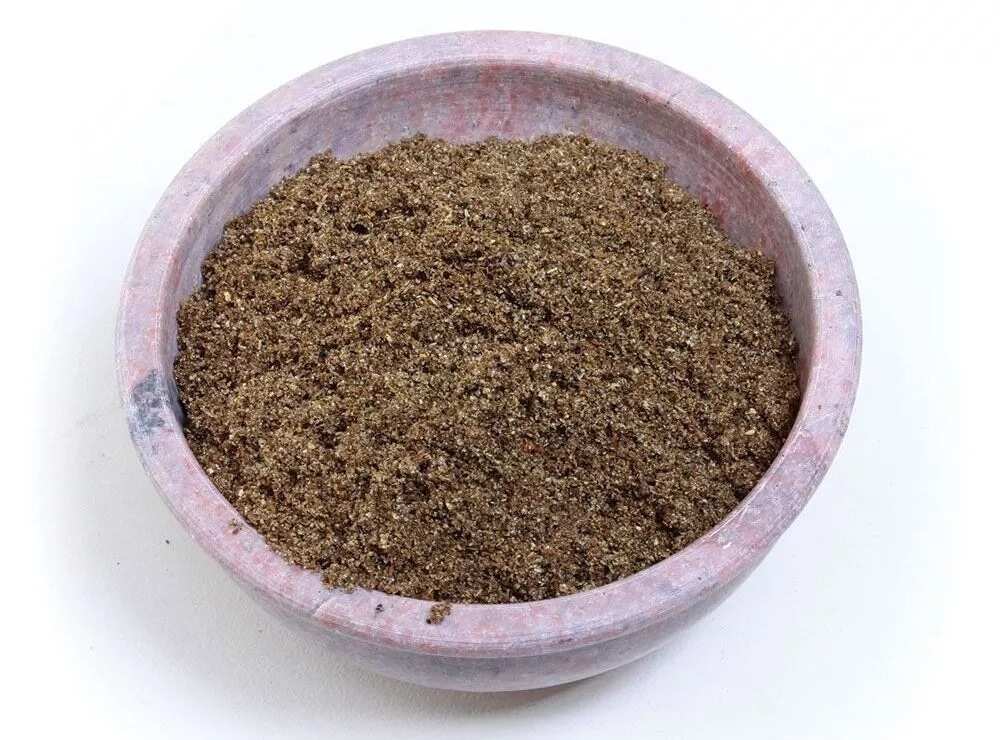 Step 3. When everything is carefully blended you can put the mixture into a new bowl and add coconut oil plus humra perfume. Keep mixing until you get a nice-looking mixture.
You can leave your chebe powder in the bowl for use on your hair right away or put it into a jar for using later on.
Guide on taking care of natural hair with chebe powder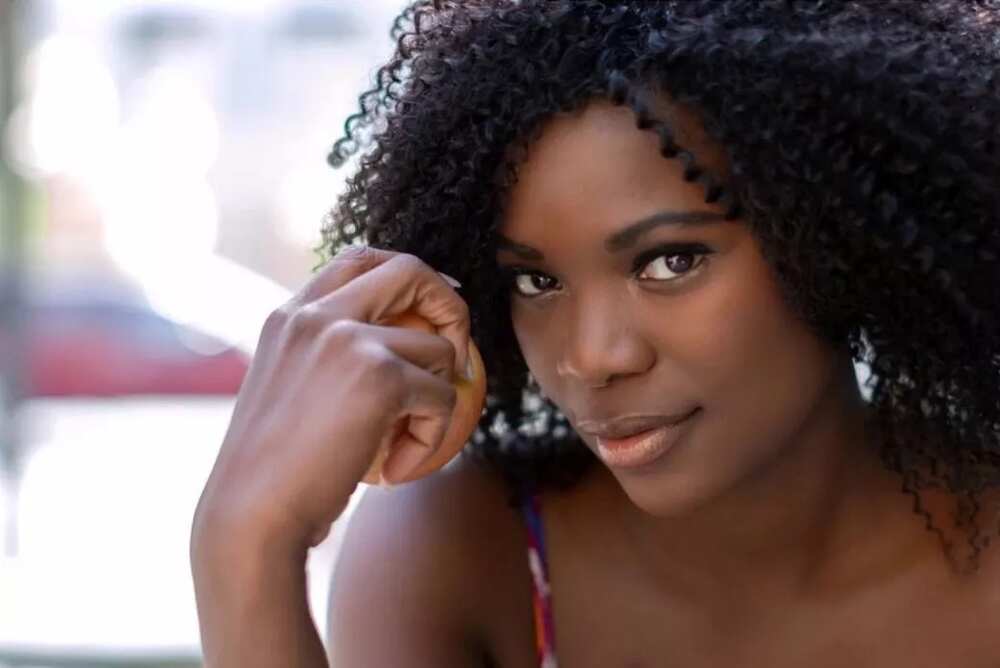 Chebe powder requires a particular method of application. The method is called LCO:
"L" stands for liquid or water that to moisturize your hair before any hair care product is applied
"C" stands for chebe powder mixture created at home
"O" stands for oil that is applied to the hair afterwards
Use regular water to moisturize your hair.
Take the chebe mixture you have made yourself and carefully apply it as your hair mask. Start with your roots and go down to the tips. Leave it like this for 2-3 hours.
Rinse the chebe powder off your hair with regular water.
Apply some oil to the hair and protect it by braiding or twisting. Many African women create a bun on their head or several big braids and keep their hairstyle like this for a couple of days (up to 5 days usually).
Apply your chebe powder once a week (or every 5 days) and your hair will grow faster and become stronger with time.
READ ALSO: Coconut oil for hair growth - Top 3 homemade recipes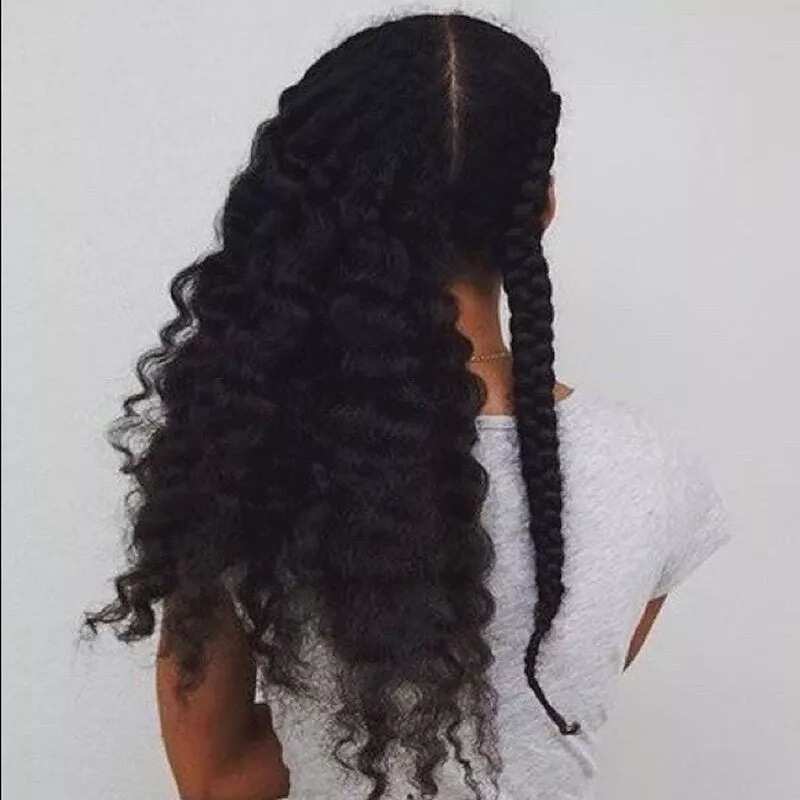 P.S. There is also a different method of taking care of natural hair with chebe powder. Add it into olive oil and leave like this in the bottle for up to a month. Then you can start applying this oil on your hair every day (remember to shake the bottle before usage). Your hair will be protected by the oil and stay moisturized throughout the day, however, it might feel oily as well.
You have learned the main ingredients for chebe powder, so now you can start treating your hair like a queen. Remember that the key to success is not just chebe product but also regular hair hydration and moisturizing. Such hair will become less brittle and overall healthy with time, and it will look beautiful.
READ ALSO: How to grow hair faster: home remedies you should know
Source: Legit.ng News