Here we have another traditional Nigerian recipe for you. Do you want to know how to cook beans porridge? We have prepared for you the easiest method, try it and tell all your friends. Enjoy.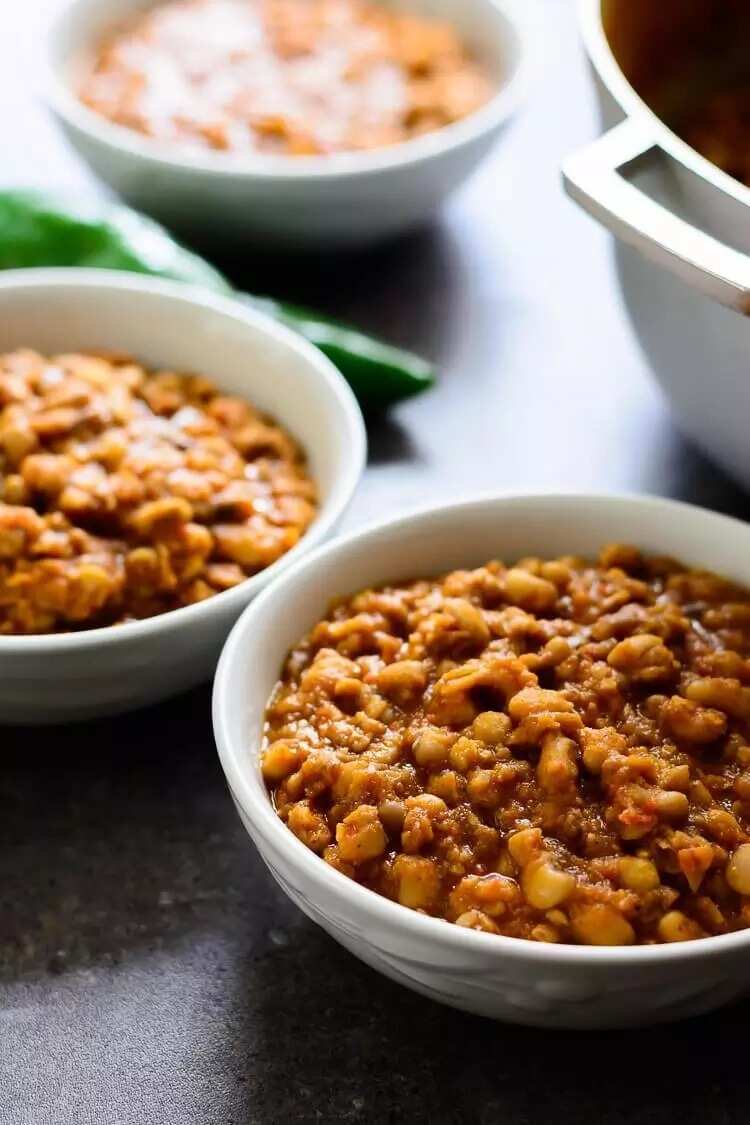 Easy beans porridge recipe
This dish is known in Nigeria as ewa Oloyin, it can be prepared with cassava flakes (garri), bread or fermented, cornstarch porridge (ogi). Ewa beans are known as a must-have product in Nigeria, especially if there are children in your family. It is not hard to cook beans porridge, we prepared easy recipe, and we are going to start with ingredients:
3 cups (or around 750g) black/brown eyed beans
Red palm oil
One onion (medium-sized)
Salt and pepper (according to your taste)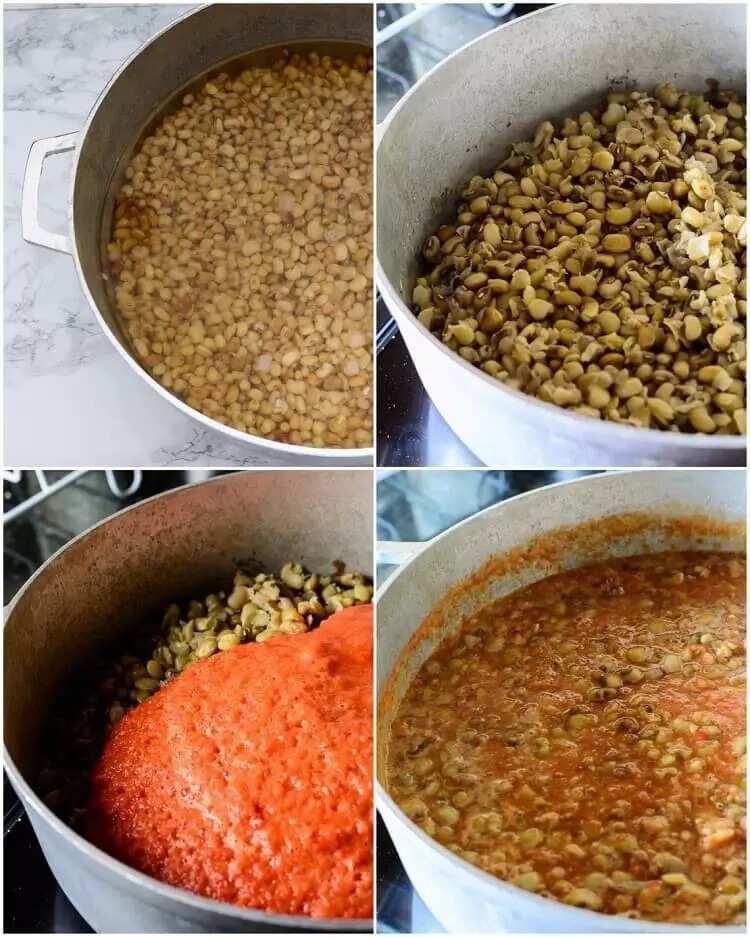 READ ALSO: Best Okro soup recipe
500g of Plantain or yam or baby corn or sweet potatoes, or crayfish (optional)
While putting your beans porridge together, you can also learn How to make chicken pot pie pastry and filling!
Cooking:
Put clean beans in a pot add water and start cooking.
Cook till tender, don't forget to add water from time to time. It is important to maintain the same level of water. Don't pour to much water.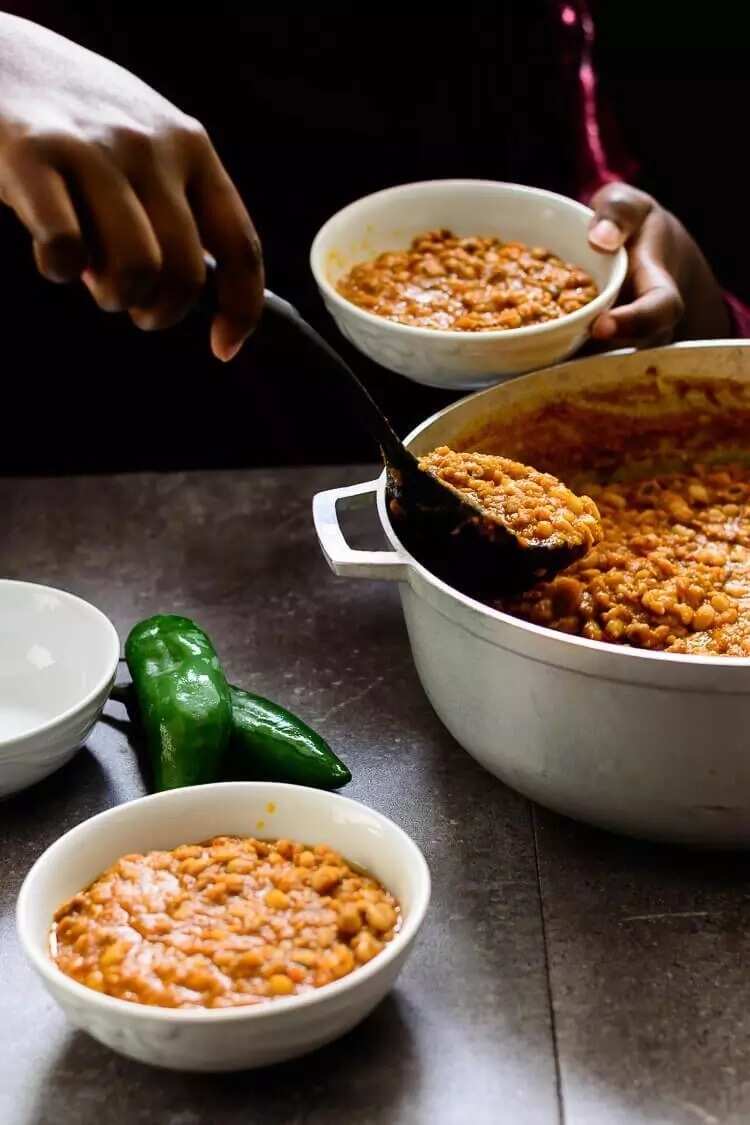 When the beans are soft add crayfish (if using it), onions, seasoning, pepper.
It is time to add salt and pour red palm oil. After that cook for five minutes. You can also add sweet yam or other additional ingredients and cook it till the added ingredients are done. It is better to add baby corn after the heat is turned off. See also: How to make Scotch eggs without flour?
Turn off the heat, and wait for around 5 minutes.
The dish is ready! Enjoy!
READ ALSO: How to make gbegiri from scratch
Source: Legit.ng