Governor Rochas Okorocha has given his state and country many great things during his service. However, one of his greatest gifts to the world is arguably his kids. Today, we are going to tell you about Rochas Okorocha children. Who are they? What do they do? Let's find out together. We are certain that you will find something new about each of them from this post.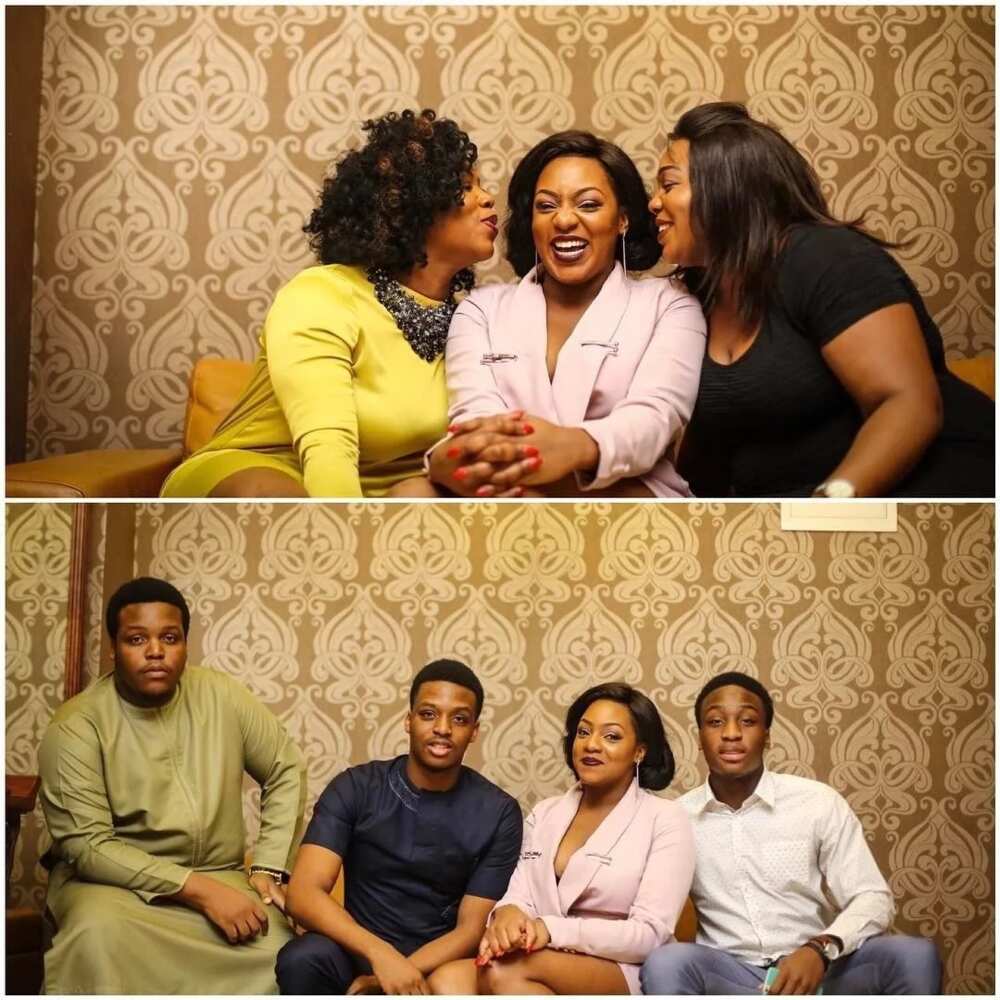 As Mr. Owelle Rochas Anayo Okorocha is quite a well-known individual, we will not bore you with the details from his biography and cut straight to the chase. Without further ado, here is all we know about his children.
Governor Okorocha daughters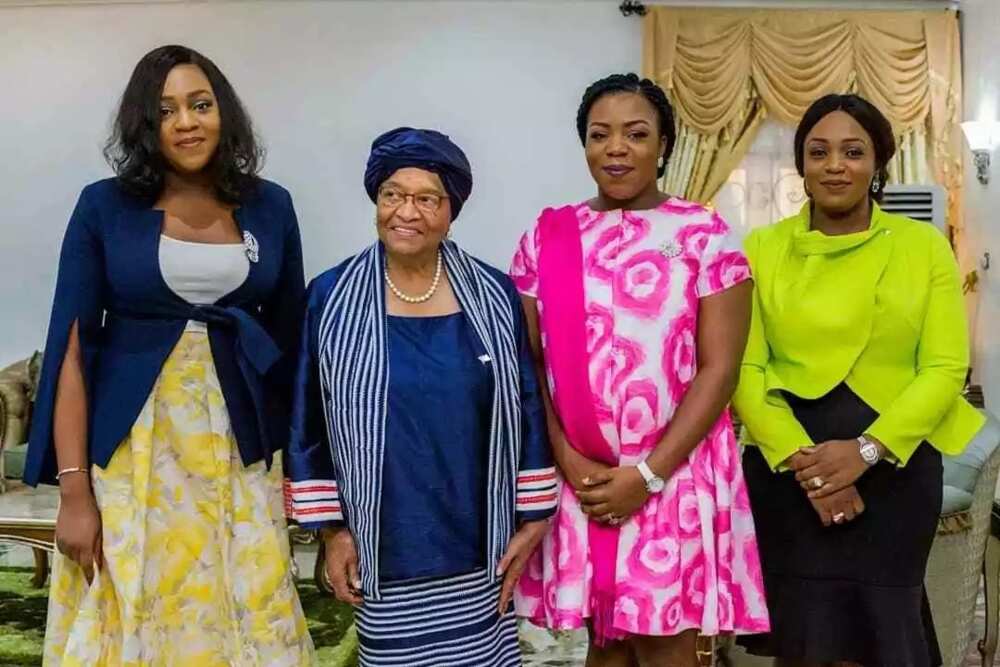 Owelle Rochas Okorocha is a very lucky man, as he is the proud father of three wonderful, smart and stunning daughters. Continue reading to find out more about them.
Uloma Rochas Nwosu
Okorocha's eldest daughter (and the eldest child in the family) is a highly educated enterprising young woman. She has three degrees: one is in Associate Clinical Psychology from the Everest College Dallas, another is in Clinical Psychology from University of Texas, and the third is in Business Administration from the University of Abuja.
In August 2017, Uloma launched her own project called Elfreeda Foundation to offer help for homeless people. Apart from that, she is also the CEO of the House of Freeda (a shopping centre) and Director General at the Rochas Foundation, a non-profit organisation created by her father to help vulnerable people and children in need. You can follow her on Instagram @ulomarochas to find out more about her endeavours.
In January of 2013, Uloma married Uche Nwosu, Rochas Okorocha's Lands Commissioner. They had a church wedding at Holy Cross Catholic Church, Owerri and a traditional wedding in Ogboko. By the end of the year, on December 21, 2013 to be exact, she gave birth to adorable baby twins named Russell and Ryan at a hospital in Texas.
Uju Okorocha
Unlike her sister, Uju seems to lead a much quieter life. She barely uses her social media (Instagram @urochanwuks), and it is hard to find anything useful about her. That said, we do know that she is the Director of the Reach Out and Touch Program, a subsidiary of her father's foundation.
She also appeared in the news not that long ago because of her scandalous appointment to the Federal College of Education board. Her father was not informed about this appointment, which was why he (and apparently the rest of the family) rejected it. Rochas Okorocha claimed that his daughter did not need it.
Apart from all that, Uju is a married woman. In October of 2014, she married the son of Professor Anthony Anwuka, Dr. Uzoma Anwuka. They had a traditional ceremony on October 9 in Ogboko and a proper wedding on October 11 at the Saint Joseph Catholic Chaplaincy in Owerri. In October, 2015, she gave birth to a lovely boy named Jidenna Anthony, which meant that Rochas Okorocha became a grandpa for the third time.
Uchechi Rochas Okorocha
We have finally got to the youngest daughter in the Okorocha family, and, to be honest, she made herself extra hard to find, as she mostly goes by Ucy. Nevertheless, we were able to find out that she studied Social Policy and Law at the University of York, as well as International Relations and Law at the Southern Methodist University.
Ucy is on the Board of Directors of Rochas Foundation and the Director General of the Rochas Foundation College of Africa (another subsidiary of Rochas Foundation). Her LinkedIn profile also states that she is the Director of Lamonde UK Ltd. and Managing Director of Peek a Boo Stores.
Despite being quite the catch, she is still not married and does not have any children. However, it seems like all of her love goes to her little nephews, whom she adores, by the looks of it. You can find lots of pictures and videos with them on her Instagram (@ucyr).
While we have told you all we know about the daughters of Rochas Okorocha, we still have the sons to talk about, so stick around, if you want to learn more about them.
Gov. Okorocha sons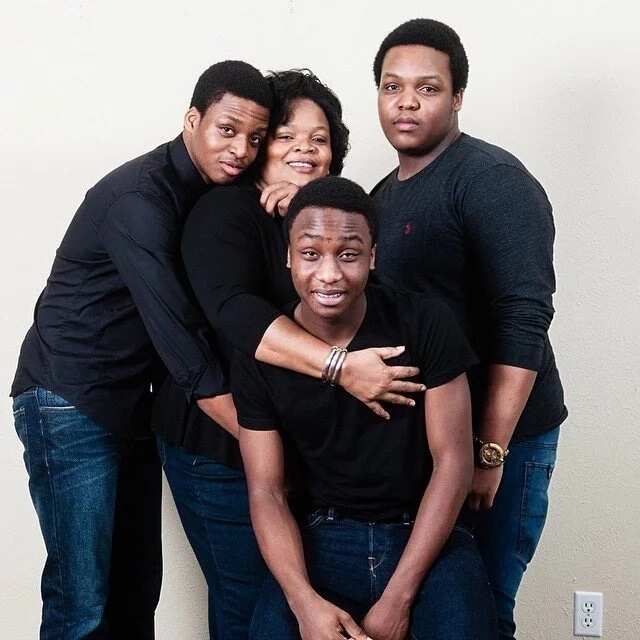 READ ALSO: Current list of governors in Nigeria 2018
As they say, good things come in threes, as, in addition to having three daughters, Mr. Okorocha also has three sons! As they are younger than their sisters and (to our knowledge) also unmarried, there is much less to say about the Okorocha brothers. Nevertheless, let's get to know them a little bit closer.
Ahamefula Brendan Rochas
The eldest Okorocha son is a University of Manchester graduate. He received a first-class degree in Mechanical Engineering in 2015. Aham is an entrepreneur; he runs Aham Rochas Group and ARO Foundation (subsidiary of Rochas Foundation). Find him on Instagram @ahamrochas.
Unfortunately, Ahamefula had to spend this New Year's Eve at the hospital. During Christmas, he collapsed and was rushed to the hospital for treatment. Thankfully, he is all well now, but he gave his family and friends quite a scare!
Amen Amarachi Rochas
Second son of Rochas Okorocha has recently graduated from university. Last year, he received a Bachelor of Science in Mathematics and Bachelor of Science in Mechanical Engineering from the Southern Methodist University in Dallas, Texas, United States. Previously, he attended Lead British International School in Abuja, Nigeria.
Along with the rest of his family, Amen is involved in the work of Rochas Foundation, where he is the Director of Internal & External Resources. He has an Instagram account (@amen.r), but he rarely uses it.
Amamchi Rochas
Very little is known about the youngest Rochas Okorocha son. We were able to find out that he attended Baptist High School in Jos and Richland High School. During his high school years, the young man played football. If his private Instagram account (@amam_r) is anything to be believed, Amam is currently attending Samford University.
The Okorocha siblings provide a wonderful example that money does not always corrupt young minds. Sometimes, it enables them to do great things for the good of others. We tip our hats to you and your wife, sir, for raising such great children, and may your grandchildren be just as great!
READ ALSO: Top 5 philanthropists in Nigeria
Source: Legit.ng