Benefits of soya beans to babies
The food for babies is a special topic that requires a careful approach. The benefits of soya beans to babies are proven and confirmed by science. This time we will discuss all the details and features of this unique product.
Soya beans for babies
These beans contain a lot of sugars, which help to maintain the vital functions of the intestinal bacteria. The vitamin F of soybeans is merely indispensable for the growing baby.
Soya is actively used by the producers of baby food while creating products for babies suffering from laccase insufficiency. Also, you can find soya products for children with diabetes. There are a lot of baby food based on soybeans, read on, and you will find out why.
Features and effects of soya beans
The list of soya bean benefits is long, so let's see the main points:
Soya proteins are digested better than animal proteins, they do not form slags and contain almost all kinds of amino acids. The vitamins of B type are necessary for the normal state of skin, hair, nails, and functions of the nervous system. Vitamins E and C are needed to protect the body from infections.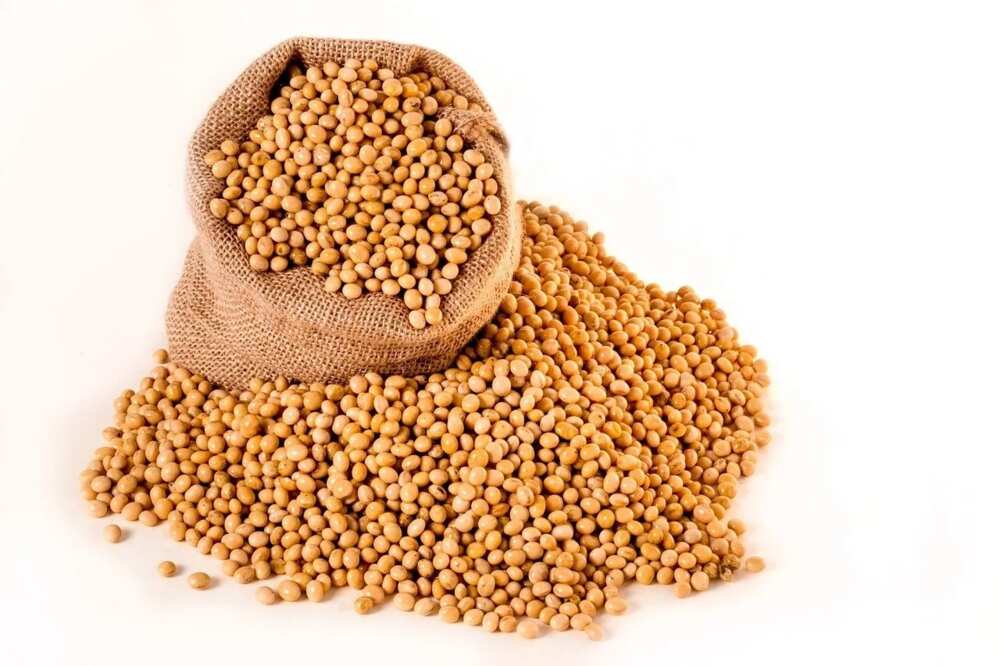 READ ALSO: How to make soya milk powder for babies?
An important component of the nervous system is lecithin, which protects nerve cells from damage. Lecithin is responsible for logical thinking, memory, it is needed to provide the normal function of the nervous system.
Soybean lecithin (a constituent of soybean oil) promotes the synthesis of red blood cells and hemoglobin, the assimilation of vitamins A, E, K, D, participates in fat metabolism, prevents retinal damage, and respiratory disease. Soybean lecithin contributes to the production of energy and normalizes the consistency of bile.
Pediatricians often prescribe soya milk at the first year of child's life. According to the regulated rules, GMO-soy is not used in the manufacturing of a baby meal.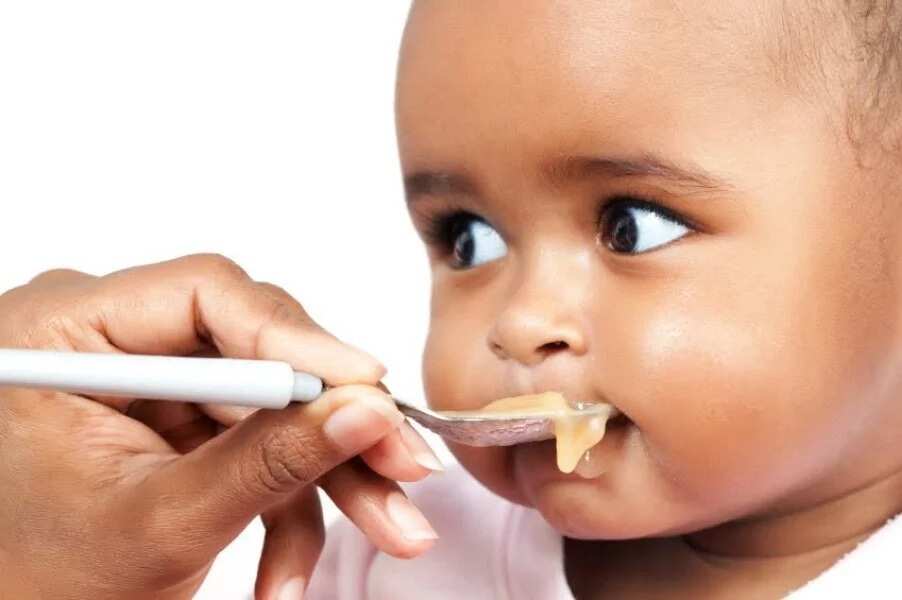 Soya milk mixtures have been used for more than 100 years. The composition of modern mixtures is significantly improved. Earlier they were prepared from soya flour. Currently, all mixtures are prepared from a soya protein isolate - a purified protein that has a high biological value. In addition, proteins are enriched with biologically active substances: taurine, L-carnitine, L-methionine.
Fats in soya mixtures are represented by vegetable oils: palm, olive, soya beans, sunflower, coconut. The fatty component is similar to the composition of the milk mixtures. The soya mixtures are enriched with phosphorus, calcium, zinc, and iron.
Soya beans powder for babies
This kind of powder is very nutritious, rich in minerals, omega-3 fats, vitamins, and other beneficial elements for a child. You can grind the Soya beans combining it with other products. One of the best child's products of soya beans powder is soya milk.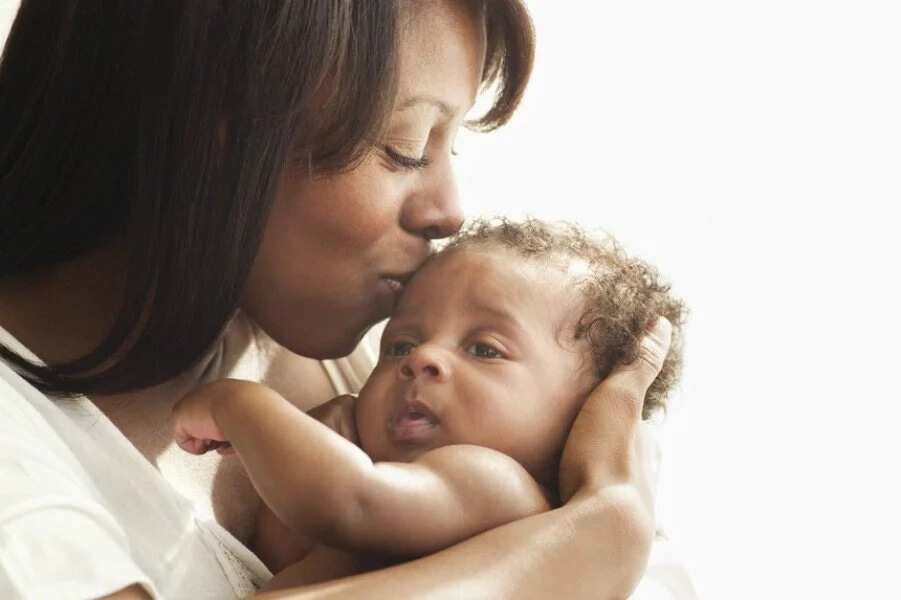 To make this kind of milk you need: two Unripe plantains, five cups of soybeans and one cup of groundnuts. The soybeans should be frayed and ground together with other ingredients. Remember that soya powder should be used for two weeks. You can add it to smoothies or desserts.
As you see, the benefits of soya beans make this product almost indispensable.
READ ALSO: Moringa seed benefits and side effects
Source: Legit.ng