Photoshoot poses ideas for men outdoor
The great outdoors are full of beautiful scenery for a photoshoot of any kind. Just take a person you want to photograph outside and seize the possibilities! However, most photoshoot ideas usually concern female models, and, let's be frank, not every man would feel comfortable in photo poses that are typically meant for women. Therefore, we have compiled a list of outdoor photoshoot poses ideas for men.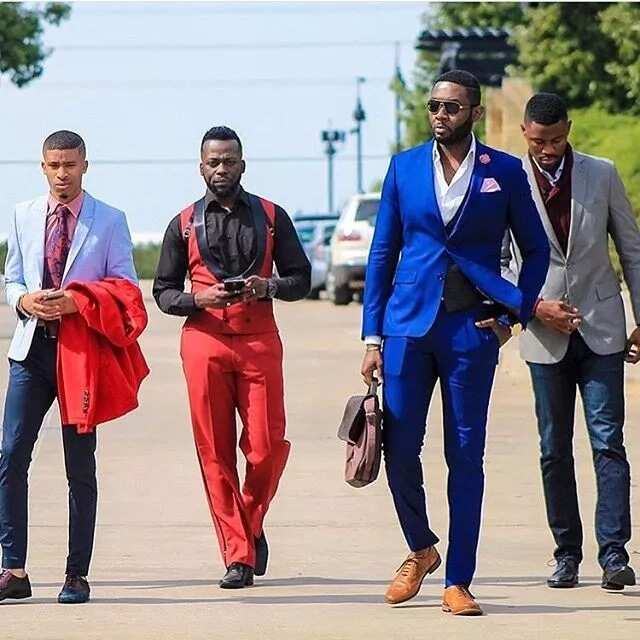 Standing up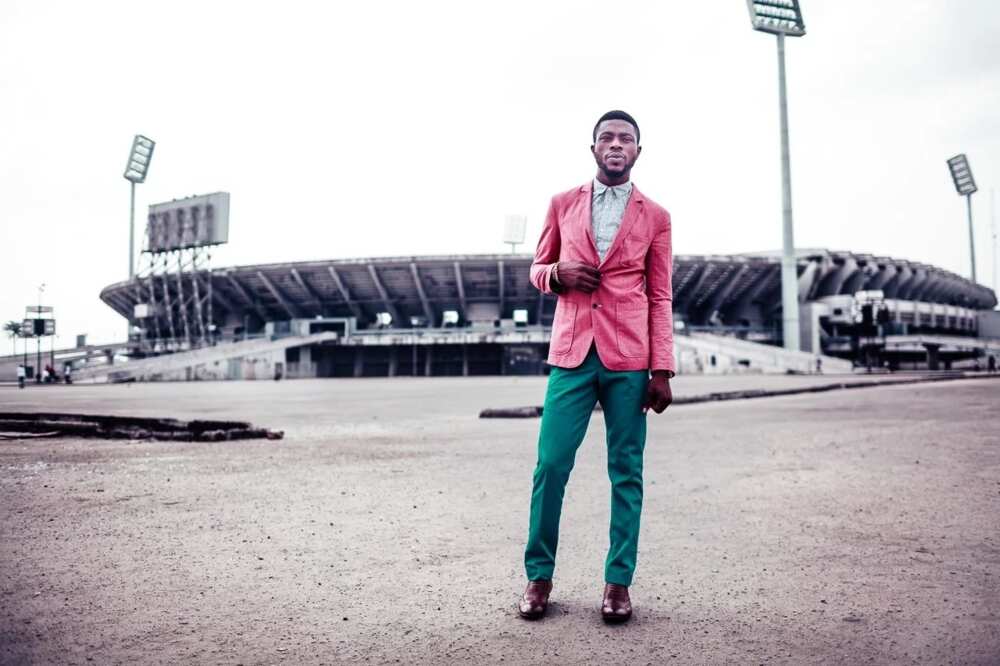 If you are just beginning your career as a photographer, the safest bet is to start with the photos where the male model poses while standing up. There are so many creative ways you can take from here. These poses are especially great when the background is not very busy (field, beach, wall), and the attention is focused solely on the person in the shot.
The most basic standing pose is the relaxed stance. The model should square his shoulders, let his arms hang by his sides and put most of his weight on one leg.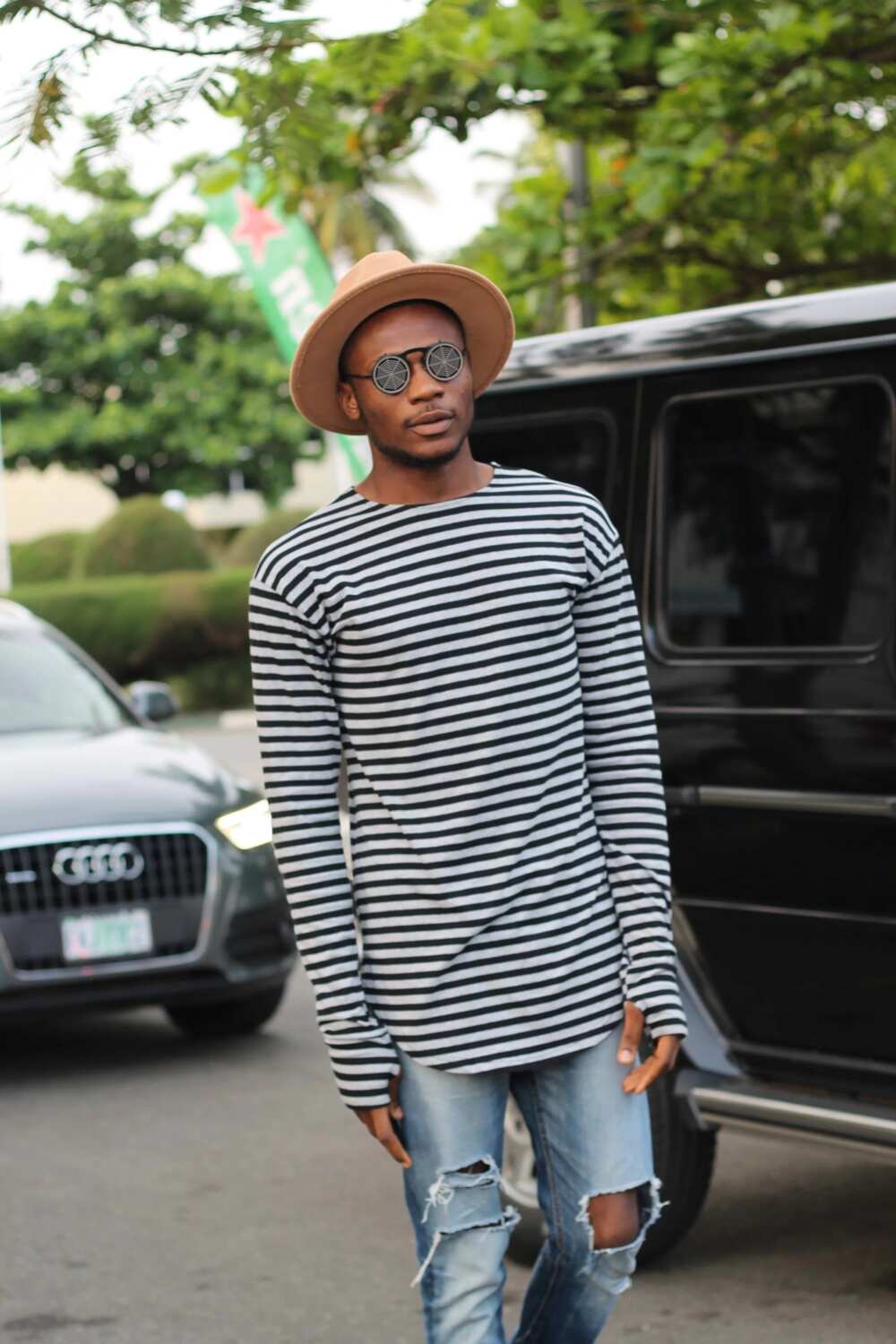 If the model feels uncomfortable with his arms just dangling there, try one of these options:
- Standing with arms crossed or folded in front of him;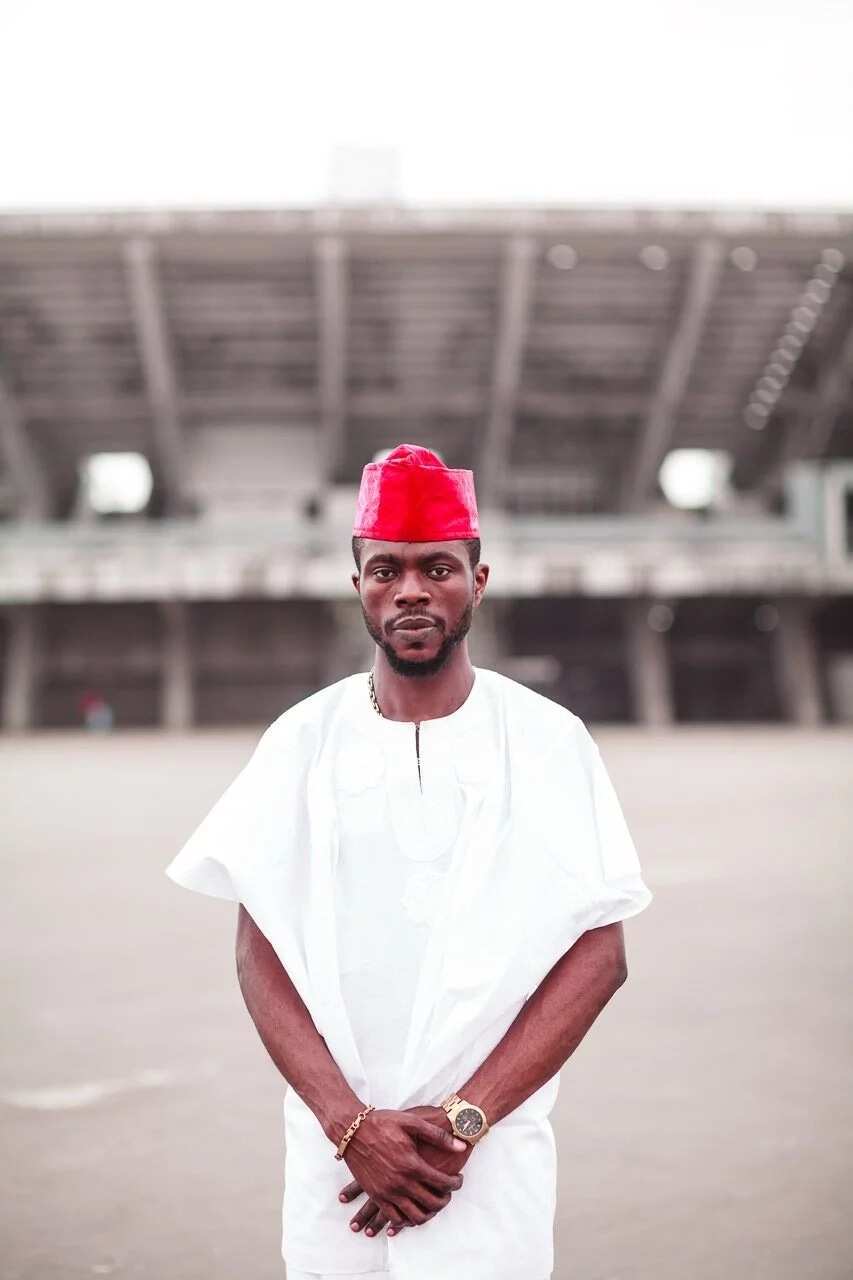 - Standing with one or both hands in the pockets;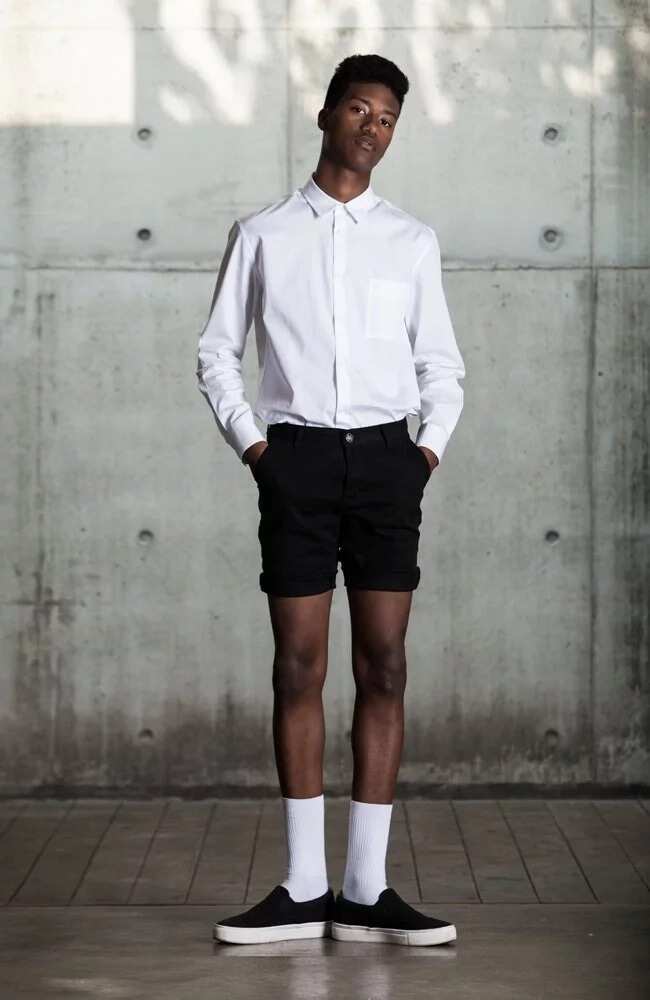 - Putting a jacket or shirt over one shoulder;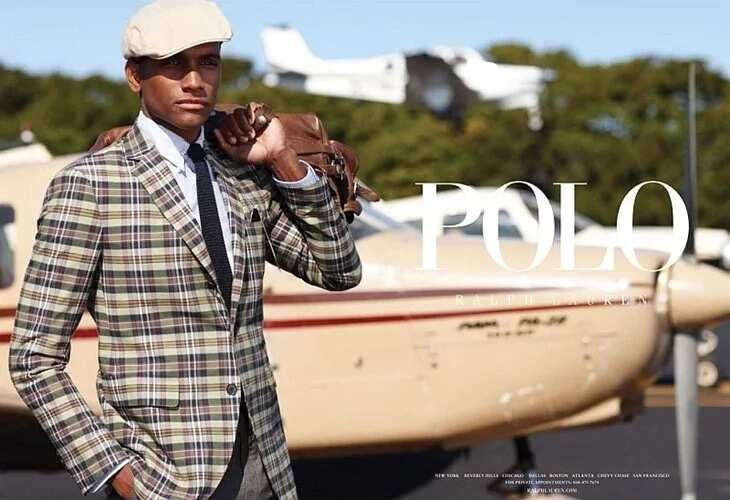 - Posing with hand on his clothes. The latter works the best with half-unbuttoned suits.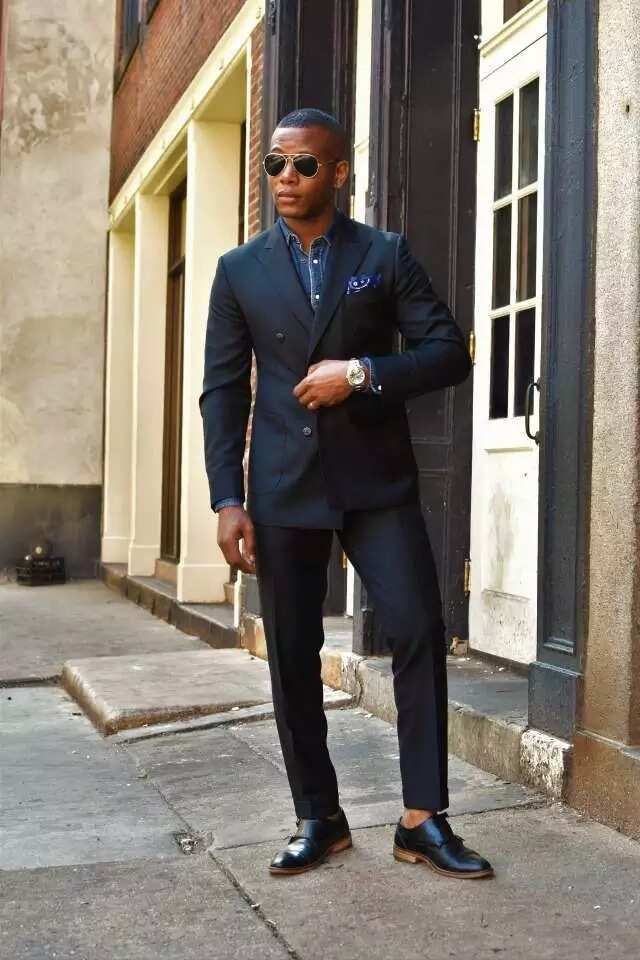 In each of these options, the male model's feet can have a life of their own. Experiment with your model's legs: ask him to put his heels together and toes apart; tell him put one knee forward; place the feet parallel to each other.
The same goes for the gaze. He can look straight at the camera or stare somewhere far away. There is also an option of wearing sunglasses.
Leaning on something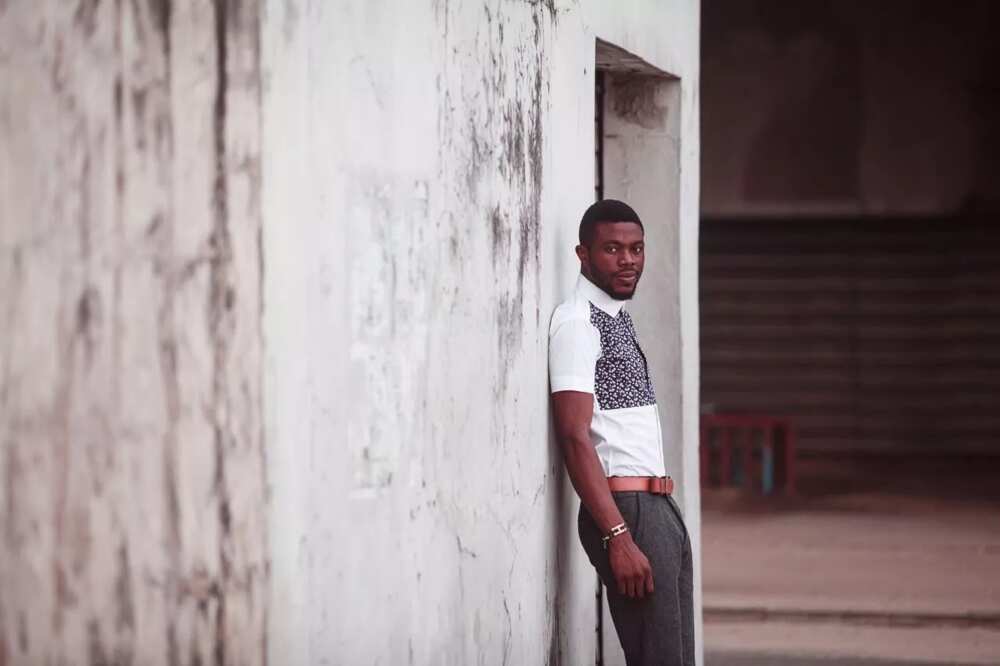 Another simple but still quite elegant pose is leaning on things. It adds a casual vibe to the whole shebang and is especially convenient in the scorching sun or after a long day at work. Your subject can lean back on a wall, lean forward on a railing, lean sideways on a tree. Just find him a place to lean on and you'll figure it out in the process.
Sitting down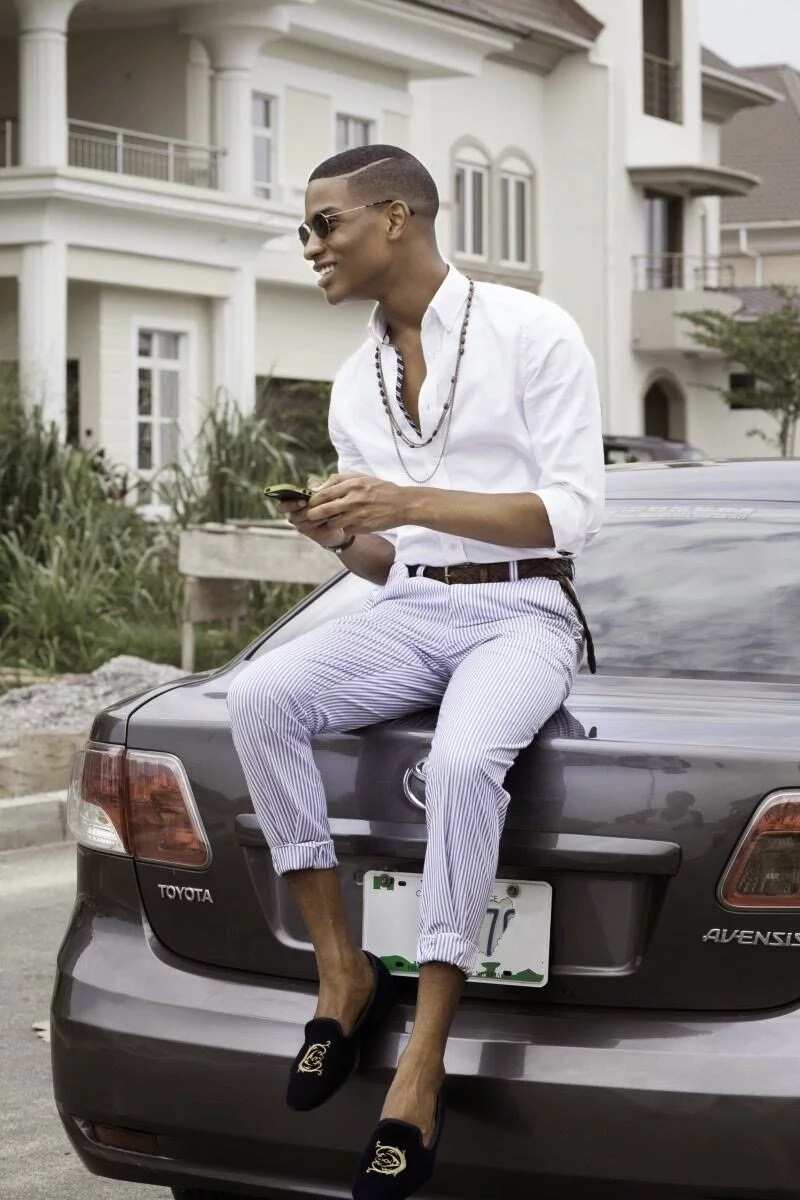 READ ALSO: Tallest man in Nigeria?
Photoshoots can be exhausting, so let your model rest from time to time. But it doesn't mean that you have to stop snapping pictures. Stairs, cars, grass, sand, rocks — all these surfaces can be utilized for beautiful shots.
The model should sit comfortably on the surface, with back relaxed and knees bent. Unless it is a high-fashion photoshoot with complex artistic ideas, a man sitting down on the ground with a rigid back and straightened legs would look really weird. Try different poses, make him lean forward more or fall back on his elbows.
You can also ask your model to fully recline and shoot him from above. It is a great option for beach photoshoots, where you can place your subject on the sand or large rocks and let him show off his chiseled physique.
Moving around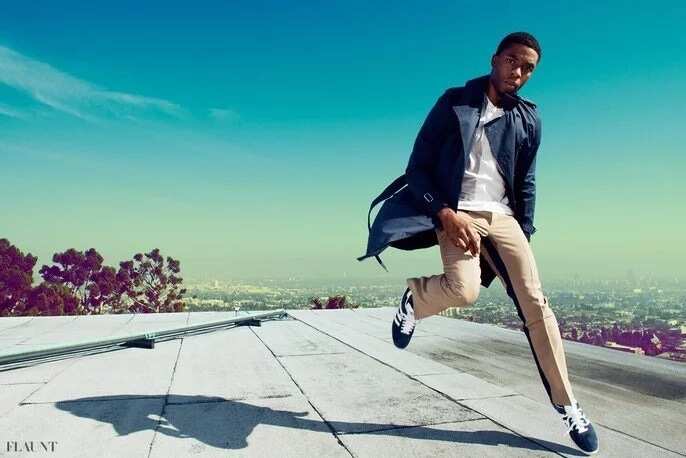 If you already have some experience in photography, you can try taking some pictures of your model in motion. Have him walk around the streets, casually reach to adjust his shoelaces, run on the beach. The male body in motion is gorgeous when shot right.
So don't be afraid to take risks. Thankfully, in this day and age you can make an almost unlimited number of mistakes with a digital camera. Take as many shots as you need and choose the best one.
Tips and photoshoot ideas for male photography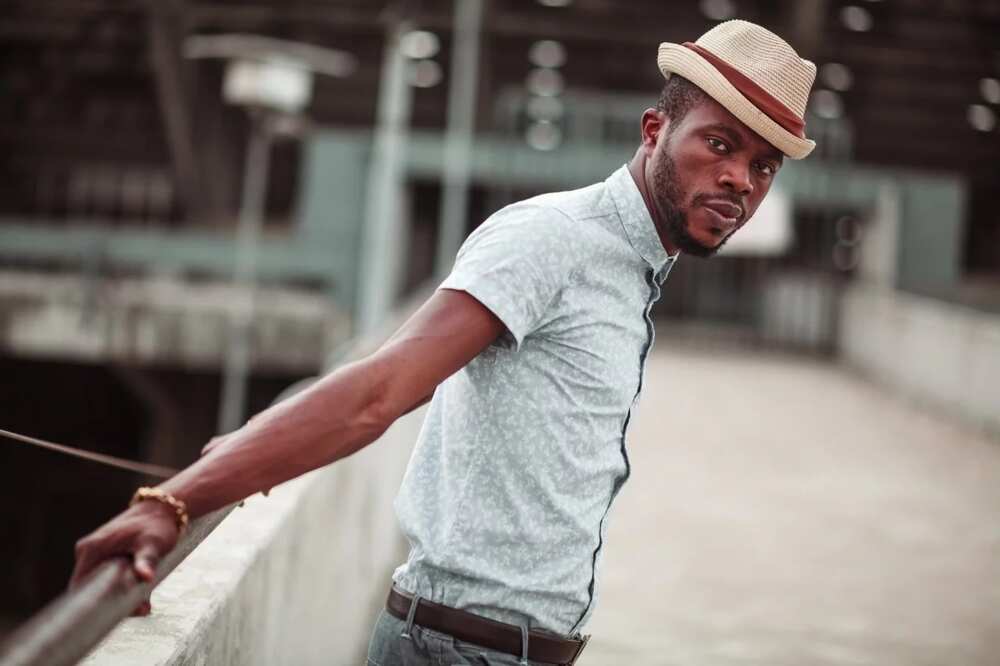 If you have spare time and space on your SD card, have your model try ridiculous and outrageous poses for pictures. Let him pull funny faces, bend his limbs in unimaginable ways, try unorthodox fashions. It is a great way to relieve tension, and a well-shot candid can turn out better than staged shots.
Engage your model; don't just use him as a mannequin. Show him how to pose for a picture if you have to, but don't make it look too staged.
Experiment with angles and lighting. Try to capture your model's best side and not concentrate your attention on imperfections and personal insecurities.
Ask for suggestions and listen for feedback. Male photography is usually a two-way relationship, and you will not get great results from a disgruntled male model. You can even end up with a broken camera at the end of the day.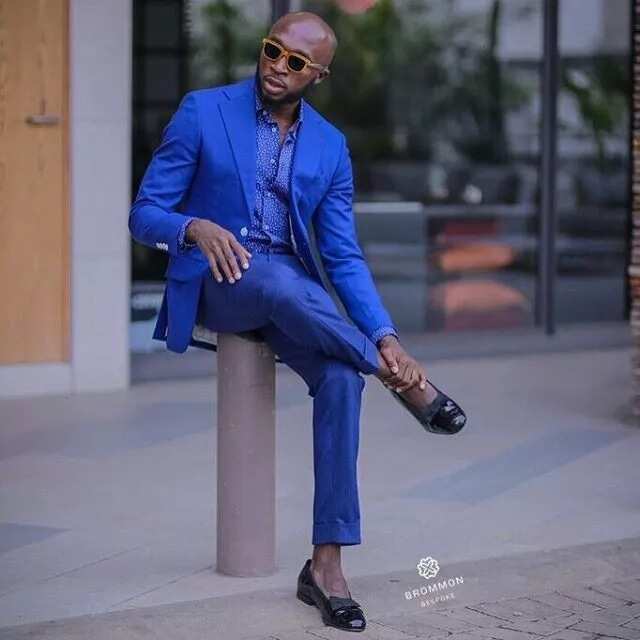 Nature is beautiful and captivating, but don't let it overshadow the main subject of your photograph. Use it as an organic backdrop and not the lead actor.
Themed photoshoots will never go out of fashion. You can make it about any type of sport, movie, videogame or even historical era; use your environment to the max. You can also work in some aftereffects to add realism to the pictures.
Using props in photography is almost never a bad idea. Even a simple basketball will add something special to your picture. Let the whole landscape be your prop: have the model climb lampposts, play with animals, or even pick flowers.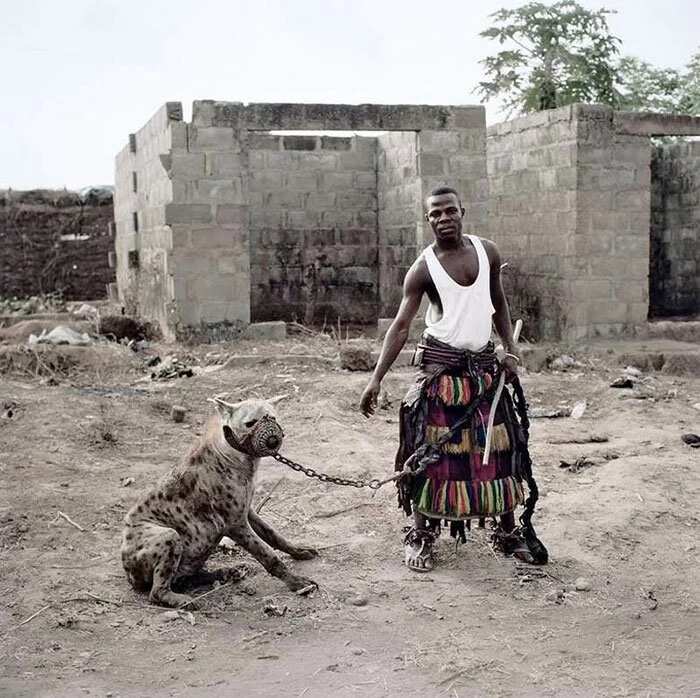 In the end, there are so many directions you can try. There is no limit for a creative genius. Let your imagination run wild. Use your surroundings as your personal playground. Have fun and let your model have fun as well.
READ ALSO: Best photographers in Nigeria
Source: Legit.ng