Buhari's New Finance Bill Targets Facebook, Twitter, Others
President Muhammadu Buhari is introducing a new bill that will mandate foreign organisations not in Nigeria but making profits here to pay taxes
Many believe the new bill is targeted at tech companies like Twitter and Facebook who have no offices in Nigeria but make money from it
Twitter, Facebook and other companies not registered or operating in Nigeria have been kicking against paying taxes in the country
A new Finance Bill being introduced by Nigeria's president, Muhammadu Buhari, seeks to tax companies making profits in Nigeria but not domiciled in the country.
On Tuesday, December 7, the Senate received the Finance Bill 2021 which was transmitted by President Muhammadu Buhari to the National Assembly for consideration, according to a report by TheNiche.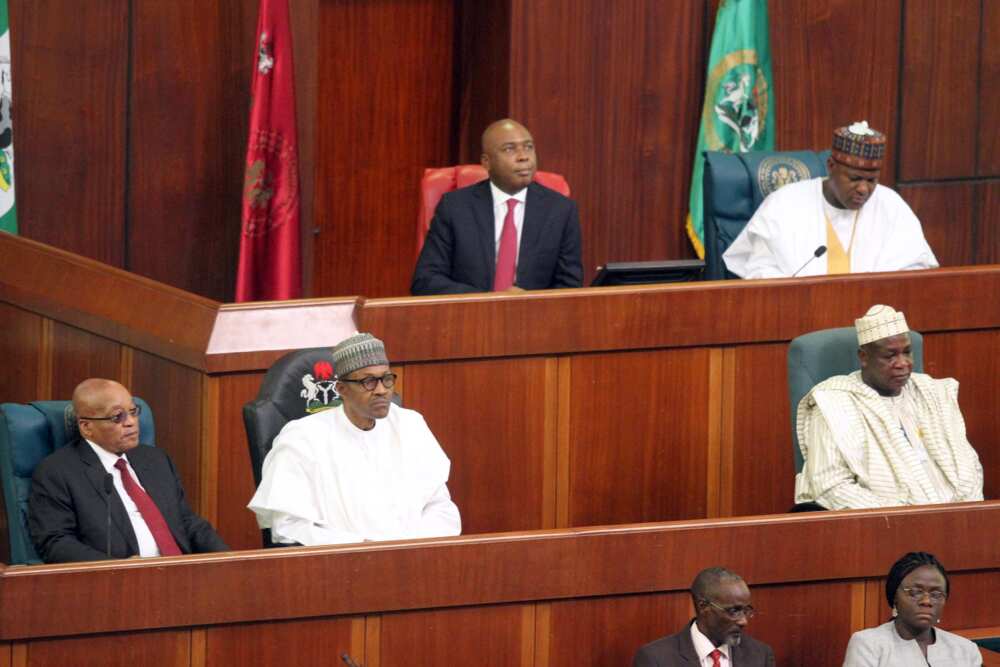 Media aide to the Senate president, Ezrel Tabiawo, said the request by Buhari asking for the passage into law came in a letter that came with the bill.
The president's letter explained that the request for passage of the bill was pursuant to the provisions of Section 58 and 39 of the Constitution of Nigeria of 1999 as amended.
Do you have a groundbreaking story you would like us to publish? Please reach us through info@corp.legit.ng!
Facebook, Twitter not the only target
According to Buhari, the bill would expedite International Tax Reforms to enhance the taxation on non-resident individuals and companies that make a profit from Nigeria.
The bill will see the likes of Facebook, Twitter and others paying taxes to the federal government.
One of the bones of contention between the Nigerian government and Twitter is that the bird app set up an office in Nigeria, employ Nigerians and pay taxes to the government.
If the new bill scales through, Facebook and other international tech firms making huge money from the country will pay taxes to the Nigerian government irrespective of where they are domiciled in the world.
What Osinbajo said
Meanwhile, Legit.ng reported that Nigeria is set to utilize its legal provisions that empower the federal government to collect taxes on profits made in the country by global technology and digital firms not based in the country, but with a significant economic presence here.
Vice President Yemi Osinbajo, SAN, hinted at these issues and others while interacting with a delegation of the Chartered Institute of Taxation of Nigeria (CITN) led by its president, Adesina Adedayo, who visited him at the Presidential Villa on Friday, June 25.
A statement sent to Legit.ng by Osinbajo's spokesman, Laolu Akande, quoted the vice president as saying:
"I think the most important thing is that we must widen our tax net so that more people who are eligible to pay tax are paying. Read more: https://www.legit.ng/1422358-how-fg-will-tax-profits-made-by-global-tech-digital-giants-in-nigeria-by-osinbajo.html
Source: Legit.ng