Mixed reactions trail Adeosun's arithmetic error
- 16 + 6 = 24 true or false 
Reactions have continued to trail the mistake Nigeria's minister of finance, Kemi Adeosun, made when she was identifying some anomalies in the revenue generated by a top examination body in the country.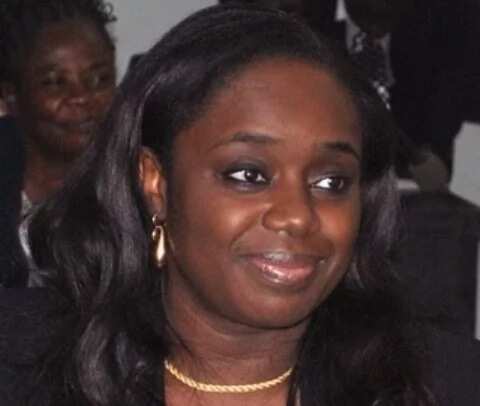 Adeosun had goofed while doing simple arithmetic and said the addition of 16 billion and 6 billion would amount to N24billion, instead of N22billion.
READ ALSO: President Buhari to pray for peace in Nigeria
Her error generated mixed reactions from Nigerians on social media as some expected someone of her status to get such simple arithmetic right.
While some Nigerians viewed her error as an indication of incompetence, others came to her defence, suggesting her error was a pointer to the fact that no one was beyond making mistakes.
See reactions below:
Unlike some twitter users who flayed Kemi Adeosun for her error, most comments on Legit.ng news portal were more forgiving as seen below:
Larry O Basford: Is she God that she cannot make mistakes? Did former governor of Alaska state in America Sarah Palin said that Africa is a country? Did Americans skinned her alive?
Joy Ebonydiva: Ayimo Nsan i dont see why we should skin her alive because she made a mistake.
Eneh Sunny: Nobody is above mistake
Nwodom Anthony: This can happen to anybody. But our media is always good @ over blowing common error. I can still remember d day I went for an interview and could'nt remember my phone number.
Shokunle Lateef: Anybody can mistake anytime anywhere nobody is perfect
Ugo Uzuegbunam: I will take it that she mispoke so long as that 3b extra is in order. She is quite well spoken. Good diction. Not like jeg that calls mother moder.
Expensive Essien: Please, no one is infallible. God bless her, God bless our leaders and God bless Nigeria
What is your stance on the issue? Is Kemi Adeosu's error forgivable or a sign of incompetence?
Source: Legit.ng