Reekado Banks reveals relationship with Lil Kesh, says they are not close
– Mavin singer Reekado Banks says he is not close friends with Lil Kesh
– He admits that they speak once a while on phone but i=it does not go beyond that
– The nature of their relationship became public business following the Headies 2015 'face-off' between Mavin Records and YBNL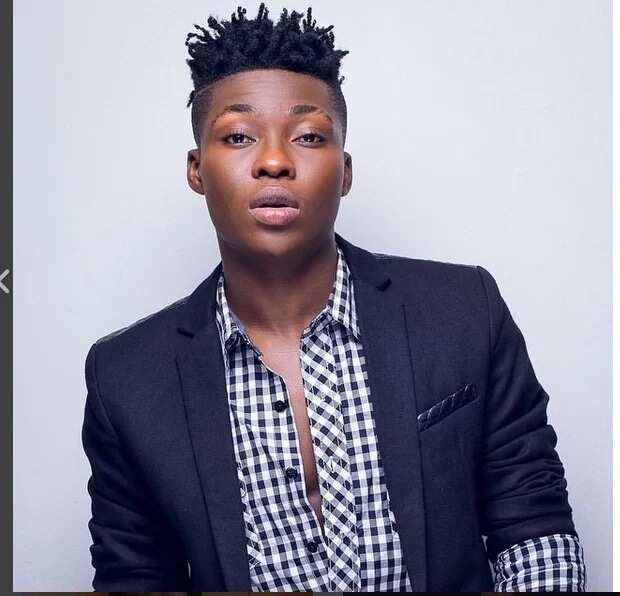 Mavin Record singer Reekado Banks has touched on his relationship with YBNL star Lil Kesh in the wake of various speculations surrounding both record labels.
READ ALSO: Banky W reveals big plans for 2016
According to the Afro Pop singer, he was not exactly close to the the Efejoku rapper.
He revealed this in an exclusive chat with Hip TV recently saying they talk on phone every now and then but are not the best of friends.
The Katapult singer also stated that despite the Headies drama, nothing has changed between him and Kesh in recent times.
He said: "We weren't the closest of friends like close, close, close. It wasn't like we talked everyday but we talked once in a while. He called me once in a while. I called him once in a while. And same as now, it still happens that way. There's nothing really that has changed."
Recall that both artistes were in contention for the Next Rated Act category at the 2015 Headies, an award that Reekado won on the night.
The situation has been foggy since the win, especially with Olamide stepping on stage and throwing tantrums as well as Don Jazzy replying duly as he stepped forward to accept his award on the night.
READ ALSO: I am single but Dija is my favourite – Afro Pop singer reveals
But both label executives appear to have moved on after reconciling and a public apology was issued by both of them.
Source: Legit.ng