The wife of Kebbi state governor, Hajia Zainab Atiku Bagudu, has reassured patients of Vesico-vaginal Fistula (VVF) in the state of her continued support towards their treatment.
She made this known on Monday, July 6, in her office in the state capital, Birnin-Kebbi, while playing host to a team of fistula-care experts. She promised that more attention will be given to VVF patients.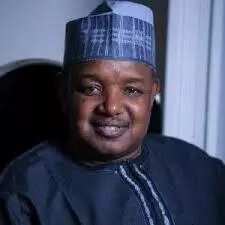 The health professionals were led by Dr Habib Sadauki, the country's project manager of the USAID programme. The team also had Fistula advocates from New York, Sokoto and Abuja.
READ ALSO: FGC Principal Accused Of Impregnating Student
Dr Sadauki gave a general briefing of the USAID programmes and their experience in VVF care in Nigeria. He appreciated the work done so far by the Kebbi VVF Centre, which he revealed is the only state-owned VVF centre in the whole of Nigeria.
He said there have been great improvements in service delivery, which could be attached to the commitment of the resident surgeon, Dr, Abubakar, who introduced Caesarean Sections for preventing recurring VVF in women, who had been previously operated on. He said, at least 20 babies have been delivered in the pilot study, adding that all the expenses for the surgeries were toll free.
READ ALSO: El Rufai Sacks All Kaduna State LG Treasurers
The medical expert noted that the VVF centre appreciates with honour, the unsolicited support given to it by the governor's wife. He expressed his joy on what the centre has achieved so far, and said he looks forward to a better service delivery.
In her reply,Hajia Bagudu, reassured that she will create a public awareness campaign, in addition to giving nutritional support for patients. The governor's wife said jobs and skills acquisition programmes will be provided for women undergoing surgeries. She also urged the management of the centre to create cooperative schemes to benefit the patients from government programmes.
According to The Nation, ''VVF is an abnormal hole between the front passage and bladder through which urine dribbles continuously. The most common causes include prolonged obstructed labour, post-Caesarean Section, genital tract cancers. It is more prevalent in short-statured and poorly educated young girls from socioeconomic backgrounds.''
In a related health news, Dr. Paul Orhii, the director general of the National Agency for Food and Drug Administration and Control (NAFDAC), on Monday, July 6, revealed that the agency does not prosecute companies found with expired products.