We Left Billions In The Treasury - Ex Minister Responds To Buhari's Claim
Nigeria's former Minister/Deputy Chairman National Planning Commission (NPC) Dr. Abubakar Olanrewaju Sulaiman, has debunked the claim by President Buhari that former president Goodluck Jonathan left for them an empty treasury.
Suleiman revealed that Jonathan had on May 29 left behind the sum of US$2billion, and said that the sum would have been higher if not for governors insistence on sharing the fund.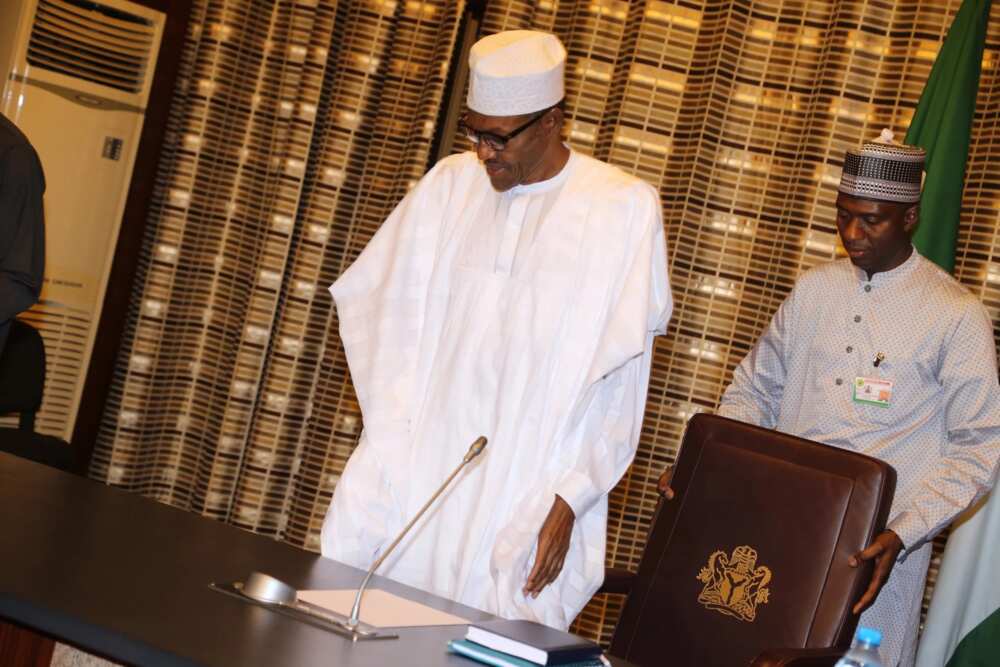 He criticized the general media for trying to pain Jonathan as a criminal, plunderer and looter before Nigerians.
The ex ministers statement was in response to Buhari's statement, where he was quoted to have said that his government met "virtually an empty treasury."
READ ALSO: PMB, Distinguish Between Tinubu's Commitment And Atiku's Sycophancy! (Part 1)
Suleiman responded and called the accusation unfair, stressing that the immediate past administration "left behind close to US$30billion."
He said, "Government can't tell us that there is no Excess Crude Account(ECA), Sovereign Wealth Fund(SWF) or are we saying the Federal Inland Revenue Service(FIR) and related agencies had not in the last one month been generating revenue?
"Until they are able to prove they had no receipts from these government agencies in the last one month before Nigerians can now buy into Mr. President's claims of an empty treasury."
READ ALSO: Jonathan's Kid Is Alive
Money made by government is meant to be spent, and this the immediate past administration did responsibly. Every government, even in the so-called western world, including the US which today remains one of the largest debtor nations in the world, government operates on deficit.
"Is it not on record that President Obama inherited US$3 triillion debt, a collapsed banking sector and mortgage industry,yet he never raised any alarm. None of these has happened in Nigeria under Jonathan.
"Under Jonathan,Nigeria became the largest Africa economy and 26th in the world amidst deadly security challenges and dwindling international prices of oil. In spite of all these, the FG never owed salary.
READ ALSO: Wike Seeks Injunction Against Peterside
"Upon inception of Jonatha's administration, it is on record that the price of oil at the global stage was over 100 dollars per barrel and at the close of the administration, it dropped to 46dollars. Yet, there wasn't collapse of government and federal civil servants were paid as at when due.
"It will be misleading therefore for our respected President Muhammadu Buhari and indeed the ruling APC to claim to have met an empty treasury."
Buhari had claimed that the national treasury was empty when he had an interactive session with journalist earlier.
Source: Legit.ng