How Gov Wike Is Looting Rivers Treasuring - APC
The All Progressives Congress Rivers state chapter has accused the state governor, Nyesom Wike of appointing family members and associates into sensitive government positions in a grand scheme to empty the state's treasury.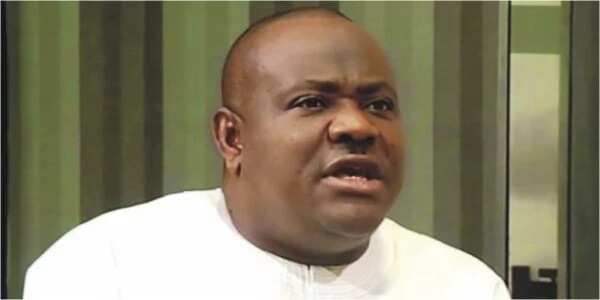 Chris Finebone, the state publicity secretary of the party, also called on the people of Rivers to disregard the recent appointments made by Wike on the grounds that his administration did not represent their best interest.
READ ALSO: Governor Wike To Secure N10bn Loan
"A couple of days ago, Chief Wike announced the appointment of a Sole Administrator and a Board of the Greater Port Harcourt City, GPHC which was created by Chibuike Rotimi Amaechi, the former Governor of Rivers state,"  Finebone alleged.
He added that: "In constituting the Board, Wike appointed his immediate cousin, Okas Wike, the brother of Emma Wike and Partners, a direct cousin of chief Wike to the Board of the GPHC.
"Not done, Governor Wike also appointed his direct in-law, the immediate brother to his father-in-law, Architect Obuzor to the same board of merely seven members."
The Peoples Democratic Party has, however, defended the appointments made by the governor on the grounds that they were based credibility and merit.
"First and foremost these are Rivers sons and they are qualified to handle those positions they were appointed into. They are ably qualified. That the Governor is somehow related to them does not mean they should be rubbed of their rights," Opunabo Inko-Tariah, the special adviser to Wike on media and publicity said.
He noted that the focus should be on the competence of the appointees and not on the relationship between the governors and such persons.
This is not the first time the APC will be accusing Wike of plotting to loot the state treasury, last week, Rotimi Amaechi, the immediate past governor of the state raised alarm that Wike was planning to siphon billions of naira from the state treasury in the guise of renovating the state house.
Source: Legit.ng