Customs to NNPC: Set Up Filling Stations in Neighbouring Countries
The NNPC has been asked to immediately set up filling stations in countries like Niger, Benin among others
According to Nigerian customs through Hameed Ali, this will help tackle the issue of oil smuggling which is affecting the country
Ali who is the comptroller-general of customs said there is nothing anybody can do to totally stop smuggling of petroleum products
A message has been sent to the Nigerian National Petroleum Corporation (NNPC). The message was sent by Hameed Ali, the comptroller-general of customs.
Ali has asked the NNPC to set up filling stations in neighbouring countries. According to him, this will help tackle oil smuggling, The Cable reports.
He disclosed this on Monday at an interactive session organised by the house of representatives committee on finance, Premium Times added.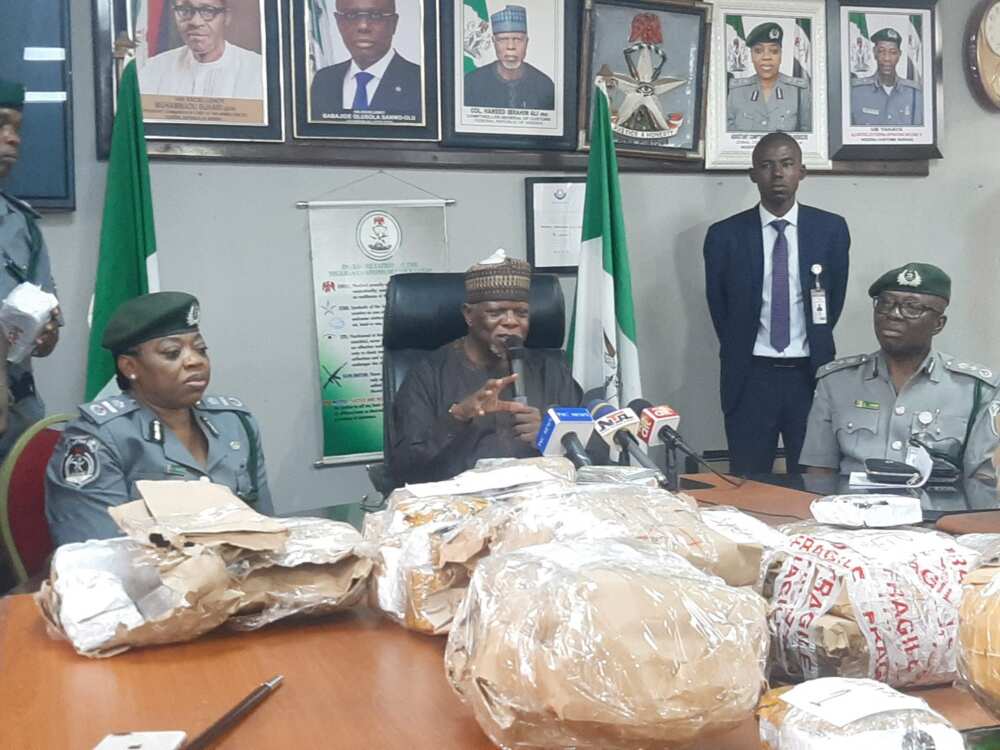 He said:
"NNPC or Department of Petroleum Resources (DPR) should establish petrol stations in our neighbouring countries, and move these products at the cost that we sell, and sell to this people, we will make money, we have the market and by so doing we will completely diminish the anxiety or the penchant for smuggling."
Subsidy removal: Petrol price could rise to N1,000 per litre, DPR alerts Nigerians
Recall that the Department of Petroleum Resources (DPR) has issued a warning that when the petrol subsidy regime comes to an end, Nigerians may have to spend as much as N1000 per litre for the product if an alternative energy source is not provided.
This was disclosed by the DPR director, Sarki Auwalu, at the Second Quarter, 2021 Business Dinner of Petroleum Club Lagos. In a statement seen by Legit.ng on the DPR website, Auwalu, who was responding to questions and comments generated by a paper he delivered, said Nigeria was spending so much on petrol subsidy.
According to him, getting rid of the subsidy will require making alternative fuel available to the people and failure to do so will lead to the people paying higher prices for petrol.
What must be done to keep petrol at N162 per litre
In an earlier report by Legit.ng, Mele Kyari, said smuggling of petroleum has to stop to avoid the rising subsidy payments that have kept the country in a state of bleeding.
He said Nigeria cannot afford the payment of subsidy with the high rate of daily consumption being recorded which is due to the illegal export of petrol through the nation's borders.
According to him, the menace of smuggling has to stop for the government to maintain the current N162 per litre.
Source: Legit.ng