Bar Owner Who Banned NBA Games Until Basketball Star Lebron James Is 'Expelled' Says Business Is Booming
- LeBron James made a controversial comment on the police which has attracted criticisms
- The NBA legend was accused of inciting violence on social media before deleting the tweet
- A pub owner who vowed that NBA will not be viewed in his outlet until James is expelled says business is booming
PAY ATTENTION: Join Legit.ng Telegram channel! Never miss important updates!
A pub owner based in Ohio who banned viewing NBA games right inside his facility until LeBron James is expelled has stated that business has improved.
According to him, since such a move was made, more and more customers now troop into his outlet as he received positive feedback.
He explained that his position received overwhelming support from the public which has even surpassed the negatives.
Jay Linneman, the owner of Linnie's Pub said via Washington Examiner:
"The support for the position has been overwhelmingly positive and has far outweighed the negatives.
"I hope people channel the support to law enforcement and not necessarily to Linnie's Pub.
It was further gathered that other parts of Cincinnati have embraced such decision including a gas station not too far from the pub.
A sign hanging at the gas station reads:
"Hey LeBron, the West Side thanks you. Linne's has never been busier."
The increase in customers comes after Linneman posted that Linnie's won't air NBA games as long as James is still in the league after his controversial comments on police.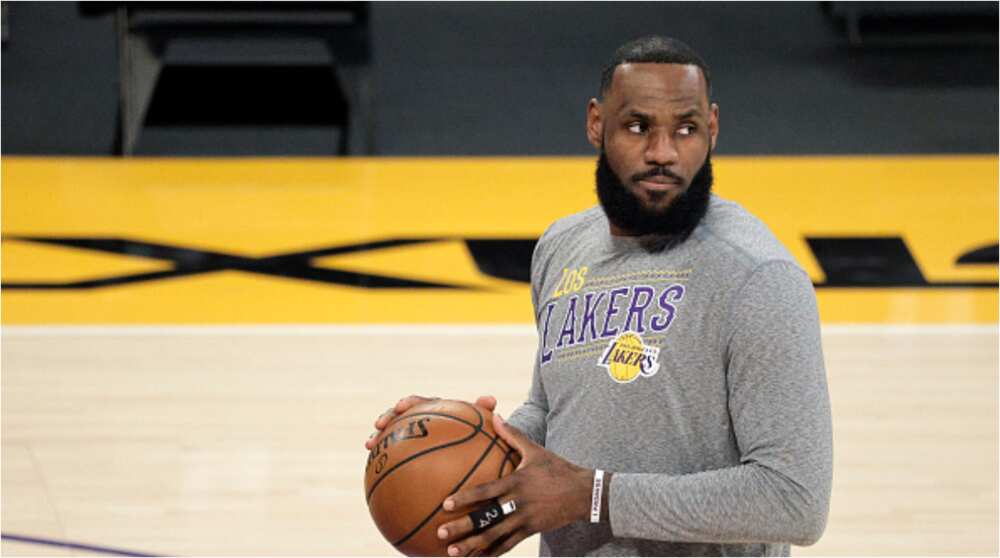 LeBron James served up some major daddy goals with his early birthday gift to his daughter, Zhuri. Zhuri is set to turn six years old soon and the legendary basketball player decided to build her a tiny house.
Although it is labelled a playhouse, Zhuri's new crib is far from a normal one; in fact, it looks more like a tiny house.
The small structure is complete with a study room, windows, custom flooring and a fully equipped kitchen.
Legit.ng earlier reported that NBA legend, Lebron James reportedly increased his shares in Liverpool following his decision to partner with the American ownership group Fenway.
The 36-year-old multiple award-winning basketball star held a two percent stake in the Premier League defending champions since 2011.
However, reports in the US reveal LeBron bought an undisclosed number of shares in Fenway Sports Group - the same firm that owns the baseball team Boston Red Sox.
Source: Legit.ng News