'PDP is doing Boko Haram's work', presidency hits opposition hard
- The PDP has come under serious attack for speaking against the recent nomination of ex-service chiefs
- Garba Shehu, who had some harsh words for the opposition party, asked it to stop spewing thrash about the former service chiefs
- The presidential spokesman wondered what the job of Boko Haram would be if the PDP keeps engaging in a hate campaign against the country's military
Pay Attention: Join Legit.ng Telegram channel! Never miss important updates!
The presidency has explained the reason behind the nomination of ex-service chiefs as non-career ambassadors-designate.
Presidential aide, Garba Shehu, took a swipe at the Peoples Democratic Party (PDP) for finding fault with the move.
The party accused President Muhammadu Buhari of trying to use the appointment as a ploy to shield the former military officers from prosecution over their alleged role in extrajudicial killings in the country.
In response to the opposition party, Shehu said the nomination of the ex-service chiefs was a reward for their hard work and sacrifice, The Cable reports.
He said the goal was to use them as examples to inspire others who may find themselves in such positions someday.
According to him, the transition is normal in decent democratic societies.
The presidential spokesman wondered how decent people would run down hardworking professionals who gave their all to defend the country.
He said it was baffling that the baseless assertion was coming from the opposition and not Boko Haram.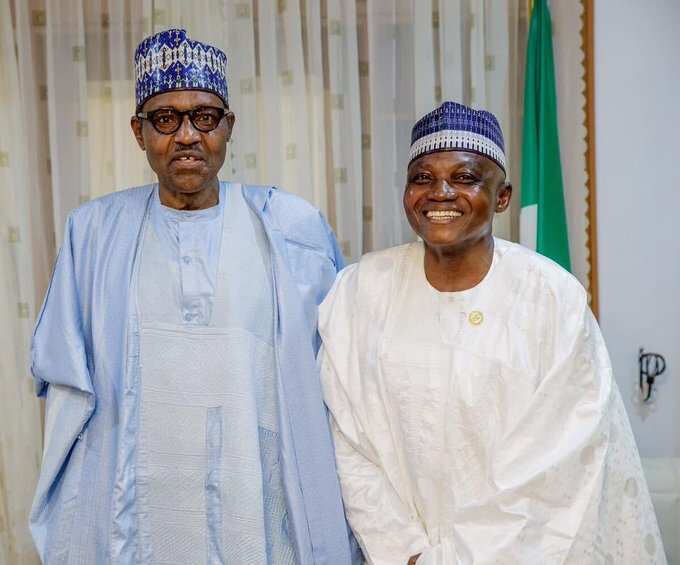 The presidential aide asked what will be left for the Boko Haram to do if the PDP keeps embracing the language of hate campaign against the country's military. He said:
"PDP is doing Boko Haram's work!"
Shehu challenged the PDP to provide evidence of rights abuse against the military in the war against terrorists, if it had any, instead of throwing accusations.
Shehu's statement trailed by mixed reactions
Some Nigerians who reacted to Shehu's statement agreed with him while others did not.
@clement_bolaji commented:
"My take away from that press release is "PDP is doing Boko haram work ". Which is not far from the truth. If you disagree, you can argue with your mother an*s."
@dmtgadzama had a different opinion.
"Every sane person will oppose such a ridiculous nomination, after failing in the area of their expertise they get nominated for positions that's not in the vicinity of their know-how."
Group supports ex-service chiefs nomination
Meanwhile, a group, Nigerians in Diaspora Monitoring Group (NDMG) commended the president for nominating the ex-service chiefs.
According to the group, it is a reward for hard work, diligence, and dedication during their days of active service.
Source: Legit.ng