Cute relationship memes for all kinds of couples
One of the most helpful ways of getting over the bad times in a relationship is by sharing some funny relationship memes with your partner. Even those in a long-distance relationship can enjoy exciting funny dating memes which they can relate with easily.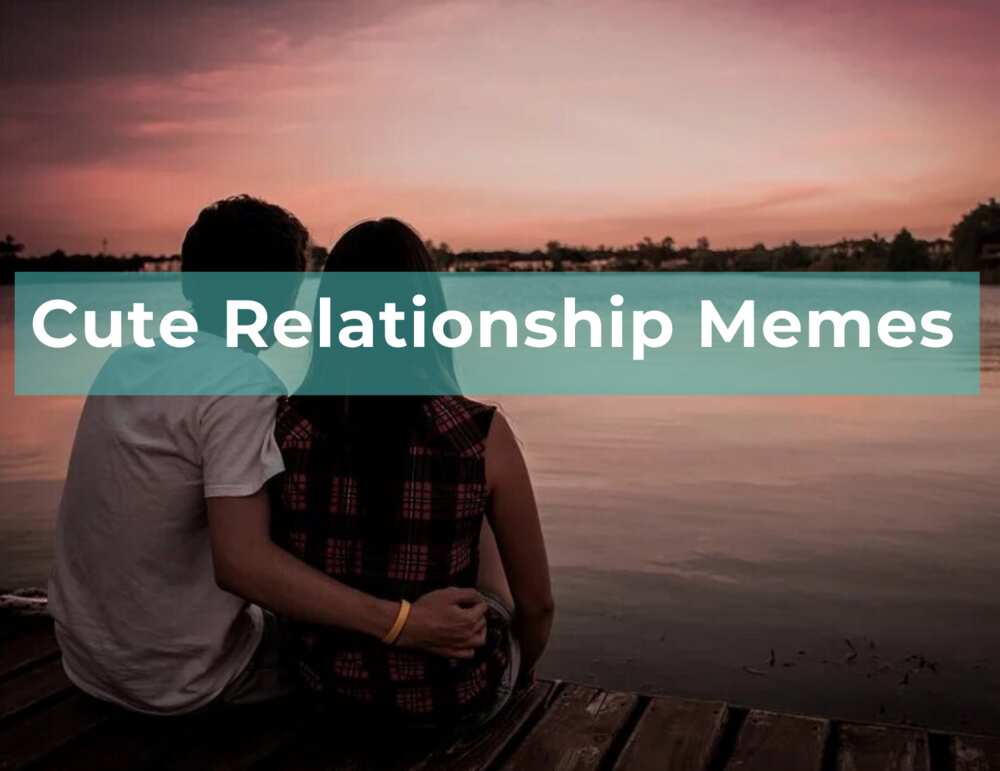 Despite the ups and downs in life, couples can still enjoy light moments together by sharing wholesome love memes that are all over the internet. Some of these jokes are available on social media sites like Facebook, Twitter, and Instagram, where partners in love can tag each other. You do not need to buy a ticket to go and watch a stand-up comedy show. Just use a few data bundles to download or share the hilarious jokes.
What are cute relationship memes?
They are pieces of funny texts specifically for couples that touch on several aspects of their relationship, including the challenges, friendships, families and insecurities among many more. Some of these funny relationship memes can also help fix problems between couples. They help people to relax and enjoy the beauty of a relationship amidst the difficulties.
Funny memes about relationships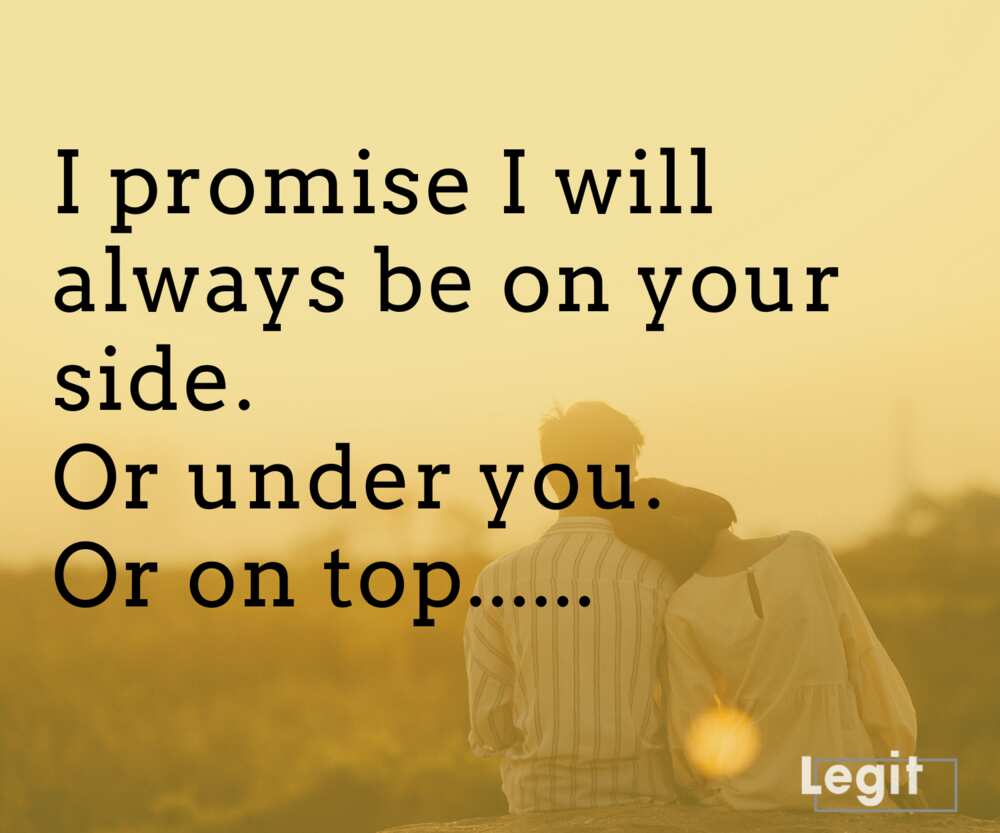 It is not difficult to understand these funny love memes. Most of them are self-explanatory and straightforward. You do not need to be in a relationship to relate to them since they touch on real-life issues.
In case you need something to brighten up your partner's day, here are some of the best memes about love that will make them reel with laughter. Consider sending them some of these, and you will see how fast their moods change.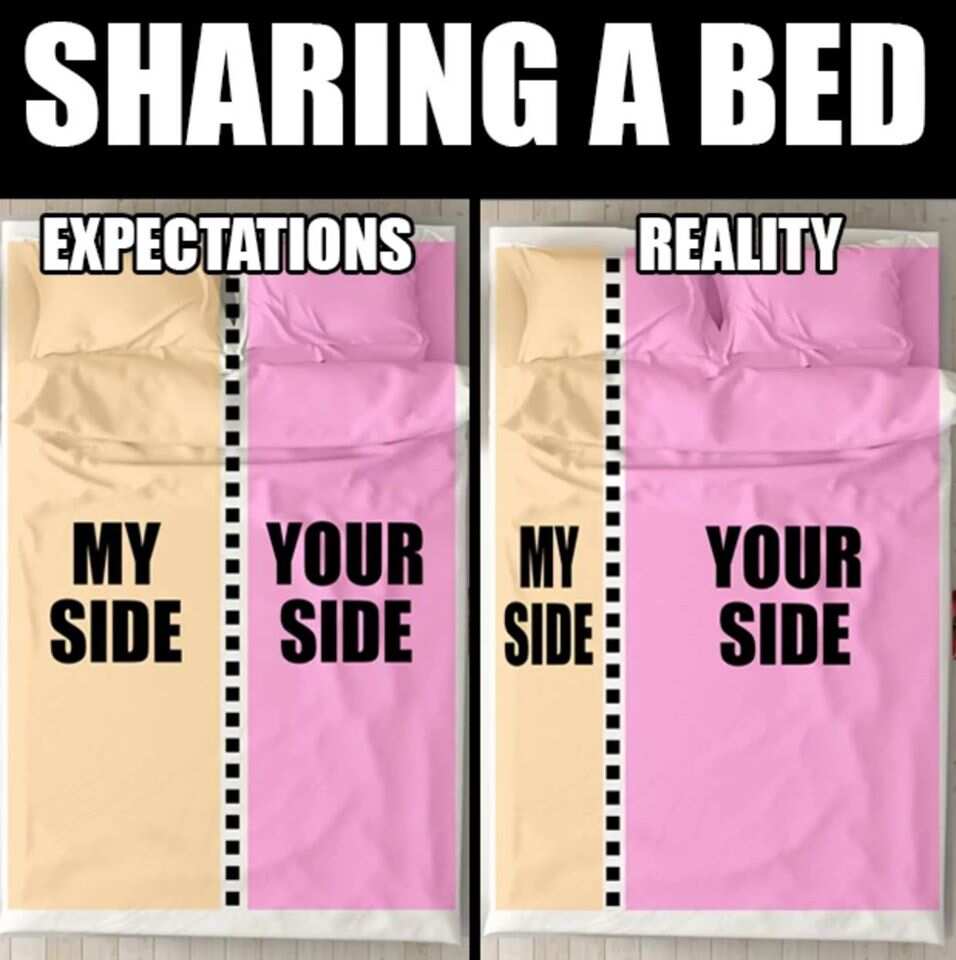 Getting good sleep is an essential part of everyone's health; however, some factors like sleeping styles may hinder couples from enjoying a good rest when sharing a bed. To solve this, some have resorted to using separate beds, but is this the only way out? Perhaps buying a bigger bed may be the best solution to your problem.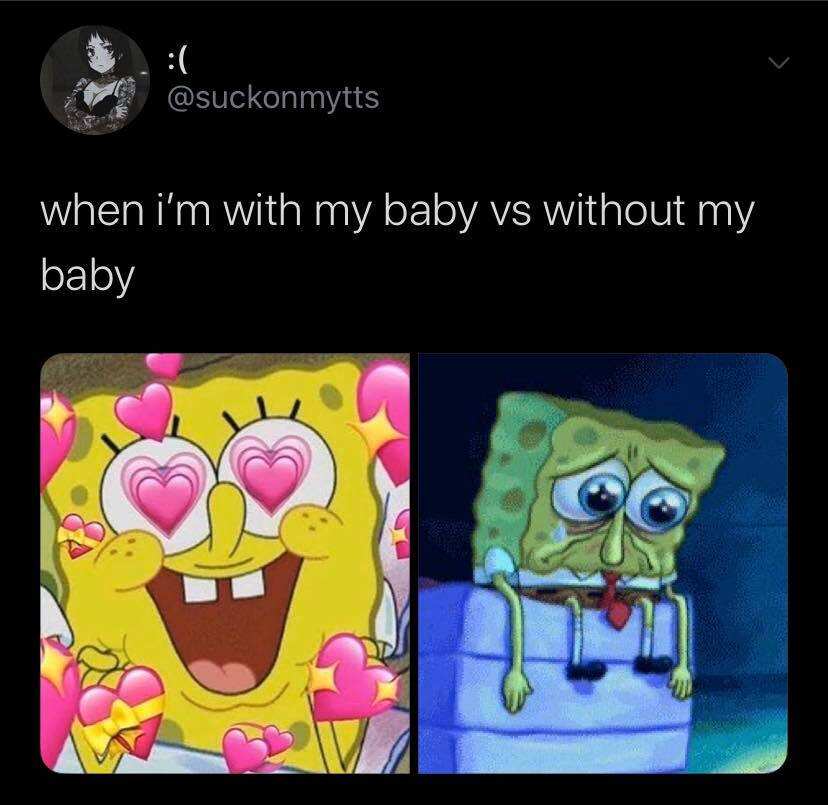 How does it feel when you are around your partner? What about when he/she is not around? To some, it is a daunting task that brings boredom and loneliness. Sharing this joke may help comfort your partner even in your absence.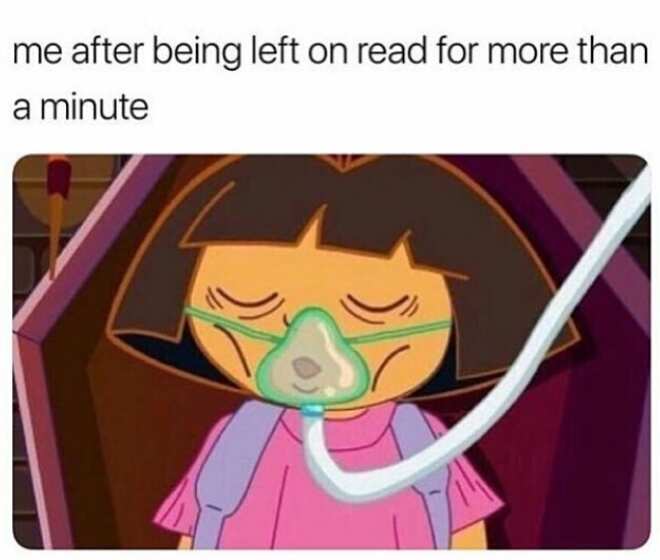 Everyone in a partnership longs for a long-lasting relationship with their partner. Things can, however, fail to work out between couples leading to separation. The outcome leaves more than just a heartbreak to deal with at the end, but also depression and anxiety. Although some take a short time to heal, others may live with the wounds for quite some time.
A love and affection meme may help calm the situation and bring back the smile that disappeared after a break-up.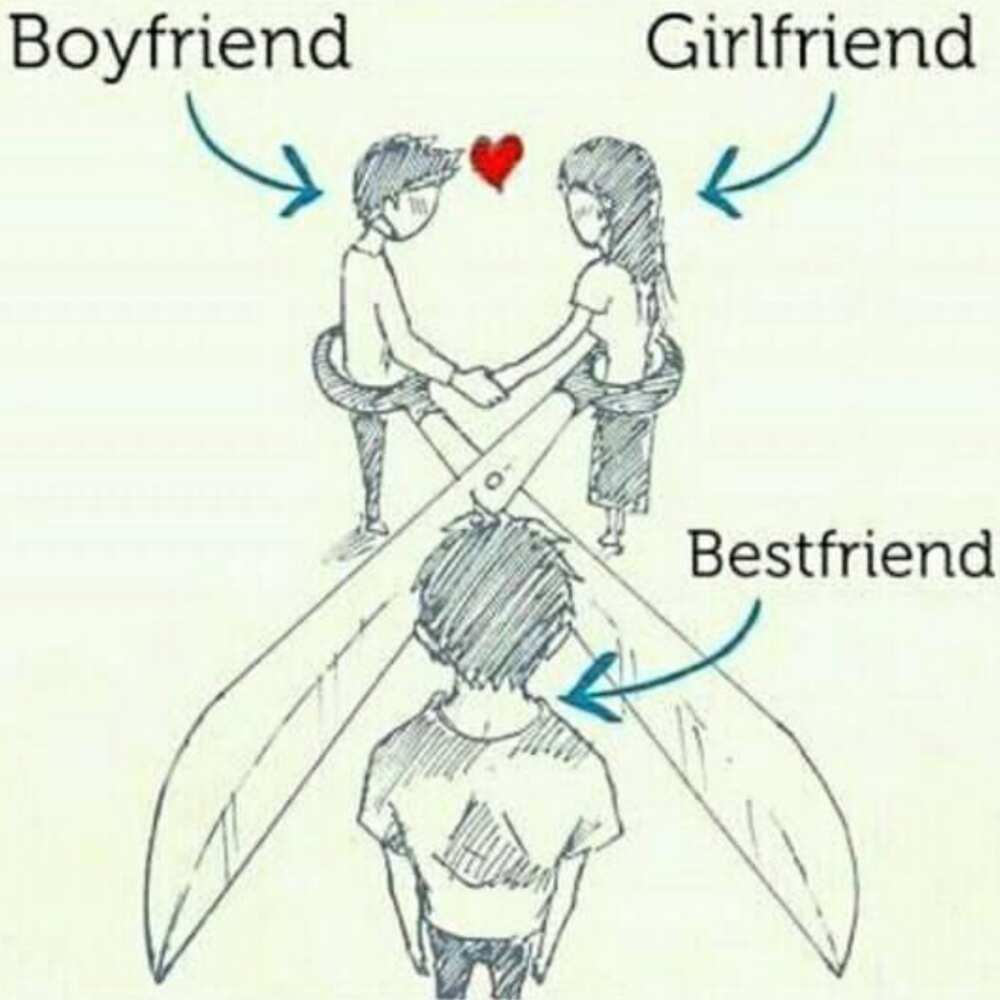 Sometimes, people sacrifice their old friends to give attention to their new partners, but is this the right thing to do when you are in a relationship with someone? Not many people are comfortable with their partner's close friends, and this may lead to arguments between couples.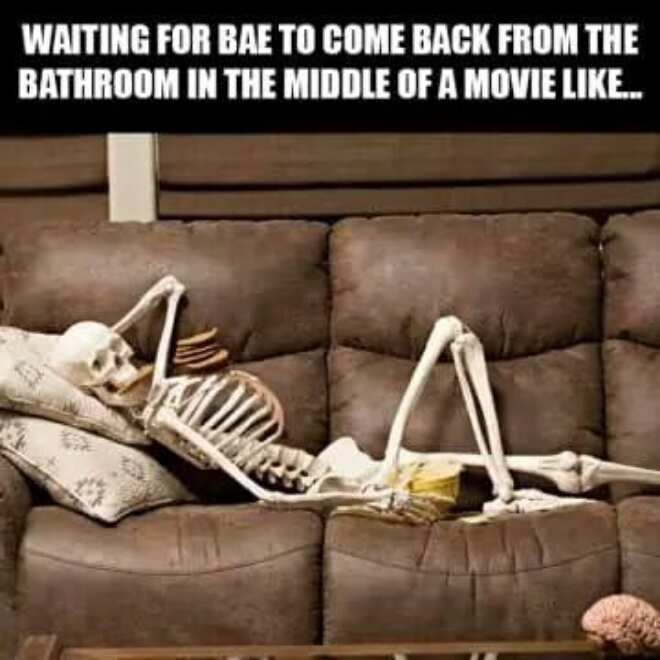 One of the romantic things some couples like doing is watching a movie or TV series together. It helps build a strong relationship and also mirrors the romantic scenes in real life together. Boredom strikes when one partner takes a short break in the middle of a movie and takes quite a lot of time before returning to continue watching the film together.
Funny marriage memes
Every married couple looks forward to enjoying happy moments with each other. Sharing each other's burdens is also part of the marriage. Amidst the challenges and complications in life, married couples also need some time to laugh together and break away from complicated issues surrounding them.
It is because of this that people have created plenty of marriage jokes that couples can share to relieve them of their worries. Some of these jokes touch on issues affecting many marriages, and couples can easily relate to them.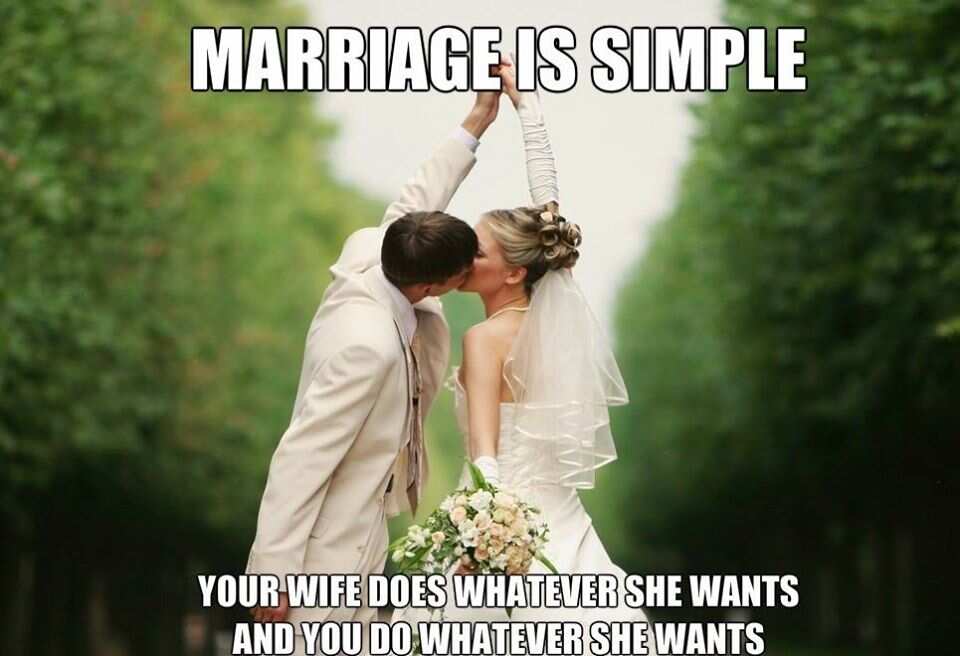 How simple is life for a married man? Well, perhaps life is too short to worry about certain things, live and enjoy it.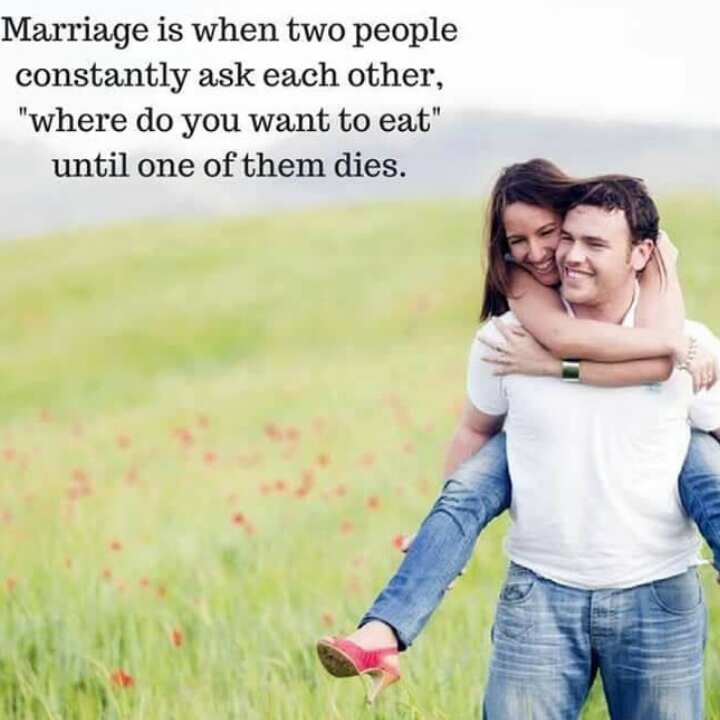 When it comes to defining terms, perhaps, a relationship goals meme can help you understand your role and obligations to your partner. Caring for your spouse is one of the beautiful gifts you can give your partner, and everyone in a relationship longs for it.
There are several relationship jokes that you can send to your loved one and see how he/she reacts. There is no better thing than seeing the happiness of your spouse through his/her face.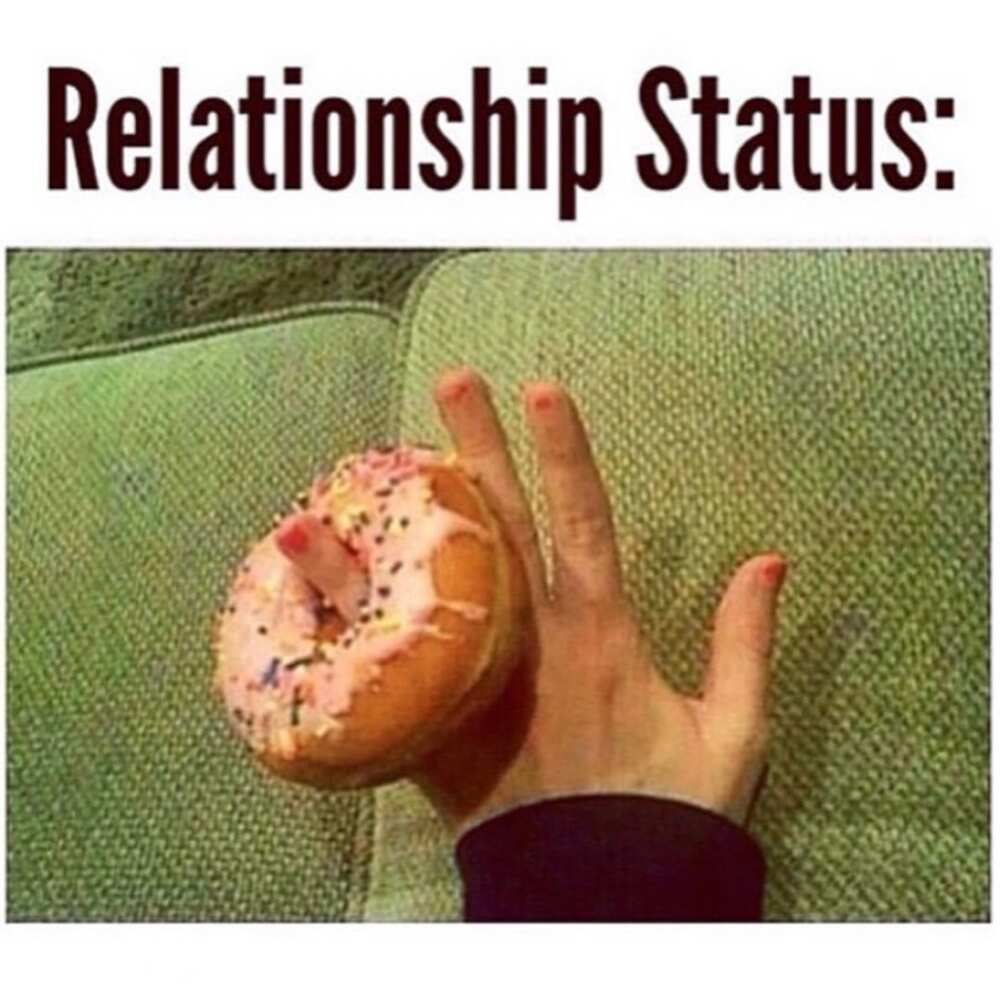 Sometimes, you need to draw the attention of your partner, and sending him/her some of these funny images might work out for you.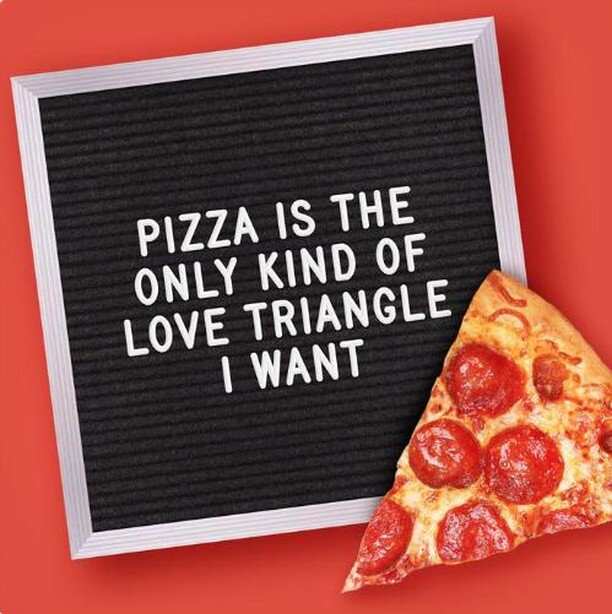 Pizza is one of the foods that can satisfy your appetite, and it is loved by people worldwide. Apart from being used as food, you can use it figuratively to create good jokes about a relationship.
Thanks to the creativity around the world, you can now share with your spouse crazy jokes derived from pizza and other foods that may end up annoying them.
For couples living apart, a long distance relationship meme could serve as an excellent piece to make them happy and confident.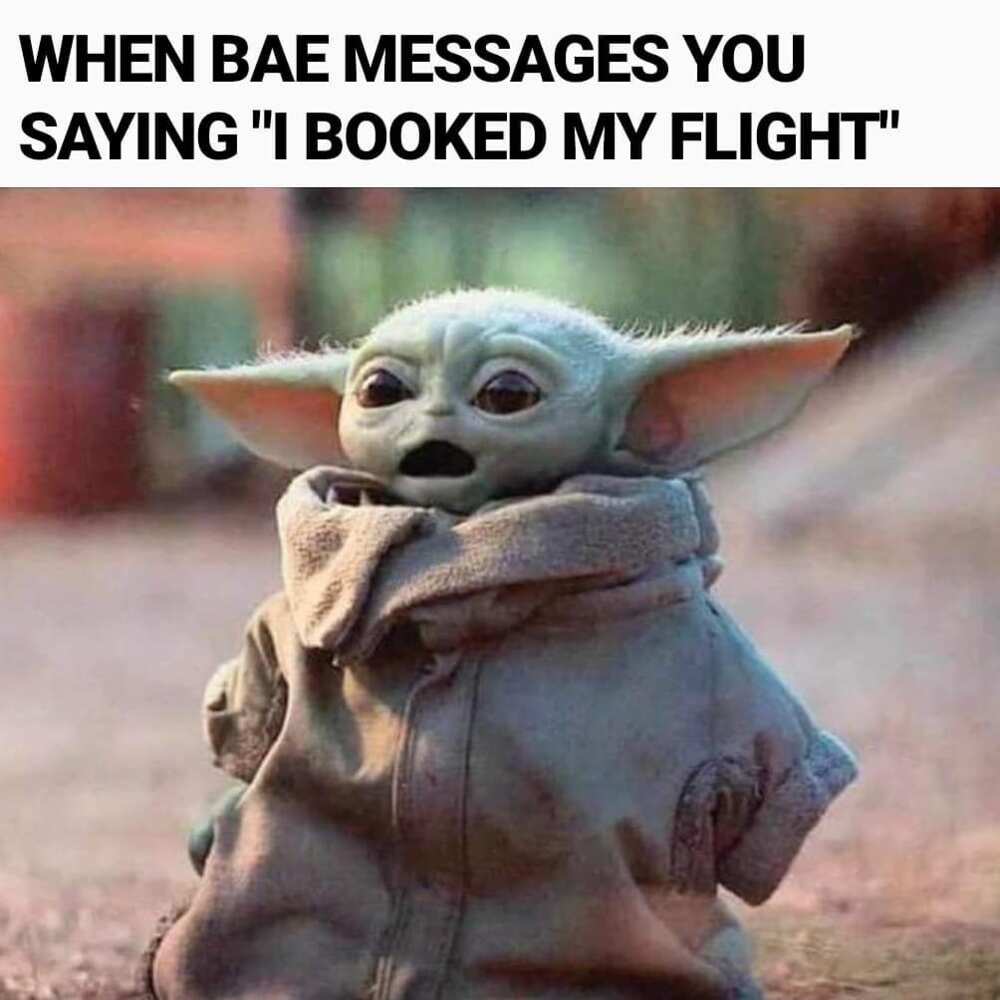 The kind of expression you expect when your spouse gives you a surprise. It looks funny but be careful because it may create suspicion from your partner.
Relationship memes have a great sense of humour and can make you laugh for long. So, which is your best joke from the ones in the article? You can also share them with your spouse or friend and see how they will react. Sometimes, it is good to relax and enjoy the good things in life rather than getting overwhelmed with negative thoughts.
Source: Legit.ng