Erica Schmidt bio: height, husband Peter Dinklage, children, net worth
The eighth season of Game of Thrones is about to be released, and Erica Schmidt is getting ready to see her husband and the father of her children on the screen. Is she only famous due to her husband? Go on reading to find it out!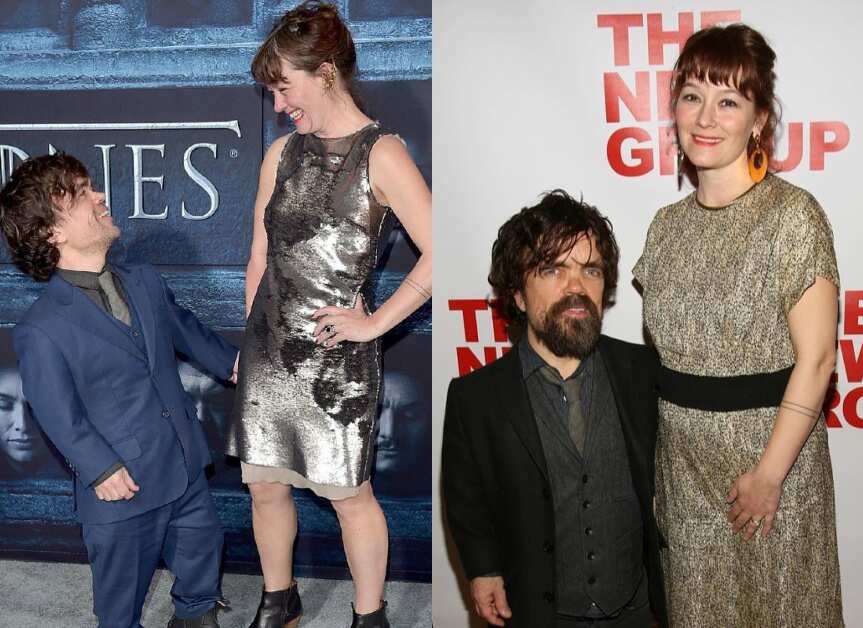 Although she only became in the centre of media attention when she got married The Game of Thrones star, she already had her own achievements in the cinema and theatre world. So it is essential to speak about her, not like about just an actor's wife, but as about a theatre director, a theatre expert, an actress, an award-winner, a beautiful woman and a mother.
What is known about Erica Schmidt?
The meaning of the name Erica is similar in different countries. Usually, it means strong, ruling, noble. Perhaps, Erica Schmidt has in one or another way these personal characteristics because in the world of digital cinema she goes on successfully and restlessly dealing with one on the noblest types of art – theatre. What else do we know about her?
Full name: Erica Schmidt
Age: 43
Date of birth: 8th June 1975
Spouse: Peter Dinklage
Birthplace: United States
Erica Schmidt net worth: One million USD
Ethnicity: White
Profession: Drama director and actress
Nationality: American
Erica Schmidt Height: 5 feet 6 inches or almost 168 cm
Weight: 59 kg
Education: Vassar College
Children: Two children
Horoscope: Gemini
The future female theatre expert was born on June 8, 1975, in Los Angeles, California. Therefore, she is 43 as of today. She was born to an American family and therefore belongs to American ethnicity.
She was fond of art and acting and entered Vassar College where she was a part of a comedy group called Laughing Stock. She graduated from there in 1997 and then worked at Julliard as a costume designer.
As an actress, the lady is known for the film Miles from Nowhere (2002). However, she does not have extensive acting experience.
The woman started her career from zero. She was just a simple young girl in the big city who worked trying to launch her own project to pay her bills. She found it difficult to succeed as an actress and started directing her friend from Vassar College – a clown artist Pisoni. She commented:
"I was in New York and trying to pay my rent and wanting to work. Everyone I knew was also an out-of-work actor, and so I thought, let's make a company — and this time I'll direct and you guys get to act, and next time you direct and I'll get to act. But that next time just never came around."
She participated in such projects as:
Mac Beth (2019) – Director
Cyrano (2018) – Director
All the Fine Boys (2017) – Performer and Director
A Month in the Country(2015) – Director
Taking Care of Baby (2013) – Director
Humour Abuse (2009) – Director
Carnival! (2006) – Director
People Be Heard(2004) – Director
As You Like It (2003) – Costume Designer and Director
Debbie Does Dallas (2002) – Director
READ ALSO: Nia Renee Hill: top 10 facts about Bill Burr wife
The woman also worked on the scenarios in the following stories:
Humour Abuse – Creator
Cyrano – Adaptor
Debbie Does Dallas – Bookwriter
All the Fine Boys – Playwright
Mac Beth – Adaptor
In 2001 she got the Princess Grace Award in Theatre Direction. Due to her hard work and talent, she managed to earn her living and today possesses the net worth estimated at $1 million.
What is known about Peter Dinklage and Erica Schmidt relationship?
The successful theatre director Erica Schmidt married no less successful actor Peter Dinklage, better known as clever Tyrion Lannister from The Game of Thrones. The couple first met each other in 2002, and after just several months of dating, they tied the knot on April 16, 2005.
In 2012 the family moved to New Paltz, New York because the husband wanted to live in the area where he was not recognised continuously. By the way, the couple is noticeable because of the height difference of the spouses. Erica is 5 feet 6 inches high (or 168 cm), while Peter is 4 feet 4 inches tall (or 132.1 cm). They look good and happy together, and it is difficult to imagine someone of them with another spouse.
When in 2018 Peter Dinklage – Erica Schmidt husband won Emmy Award for Outstanding Supporting Actor in one of the most popular TV series The Game of Thrones where he portrayed Tyrion Lannister, she was near. The man spoke from the stage and said many warm words about his wife, but the most romantic was his declaration of love from the scene:
"Thank you, Erica, for putting up with me. I'm very temperamental, and I love you very much…"
On the red carpet, Erica Schmidt and Peter Dinklage held each other's hands and looked in love even after fourteen years of being together. However, Peter also mentioned, that he had forgotten to thank his wife at the Emmy Awards Ceremony in 2015, but it seems that Erica totally forgave him.
Today Peter Dinklage wife, Erica Schmidt is a mother for two children. They welcomed the first child in 2011, and today the girl is already five years old. The pregnancy with the second child was kept in secret, but it was noticed that Erica has a growing baby bump in March during the Emmy Award Ceremony. The woman was dressed in a long black dress that concealing her waist.
The family was also spotted out with their newborn baby at a concert in September 2017.
In another interview, Peter described his wife with several warm words. He said that Erica is brilliant, and added:
"She loves theatre. Unlike a lot of other people in our profession where a film is an ultimate goal, theatre is sacred to her. It's not entertainment; it's art. She's very inspiring. She's definitely the artist of the family… I am just a TV actor who pays the bills."
It all sounds cute and sweet. Moreover, in the same interview, the actor told an interesting fact about his daughter. The matter is that on many websites one may found Peter and Erica Schmidt baby's name written in a wrong way! That is what the man said:
"Let me tell you right now: her name is not Zelig. But it's hilarious that that's a fact in Wikipedia… I don't care!"
However, the actor did not make any corrections, perhaps, deciding to keep his private and family life protected from the press.
Although Erica Schmidt did not have many acting roles, in life, she has the role of a theatre expert, director, costume designer, scenarist, mother and Peter Dinklage wife. It seems that she copes all these roles successfully, particularly the last one, and that is why she is so adored by her husband – The Game of Thrones star.
READ ALSO: Main Ask Legit ASK LEGIT Anne Hathaway husband Adam Shulman bio: age, height, net worth
Source: Legit.ng