History of social media in Nigeria and the world
How old is the history of social media in Nigeria? Interactive computer-mediated technologies became an integral part of our life. How did this facility grow up from a small service into a giant system, providing people with an opportunity to communicate and share information? Keep on reading to find the answers!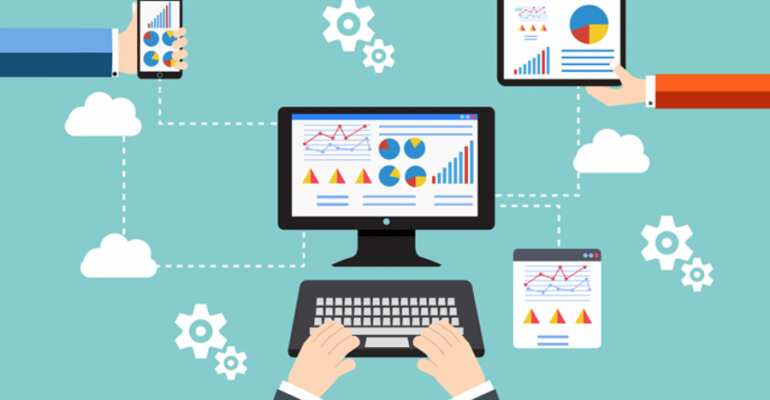 Photo: www.woweffect.com.ng
Human daily activity is closely connected with usage of the diverse means of social media. Have you ever got an idea on how did this developed system penetrate our life? Moreover, what were its first steps in Nigeria? Let's find out the history of social media together!
Brief history of social media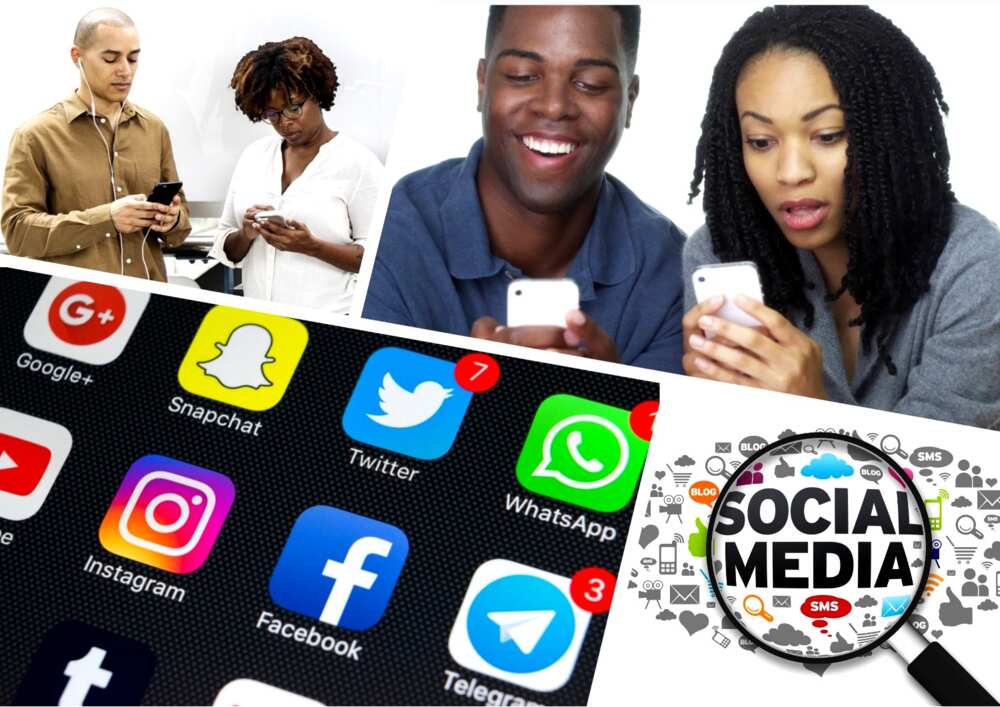 Merriam-webster.com defines social media as the means of electronic communication, which include social networks and microblogs.
They are created online for different purposes:
sharing information;
exchanging personal messages;
viewing videos and images;
posting;
discussion of ideas, etc.
The history of social media dates back from the late 70s. It has passed through many changes to be the means we currently have.
How old is the world of technologies? Let's find out the history and evolution of social media!
13 steps of evolution of social media
READ ALSO: What does "slay" mean on social media?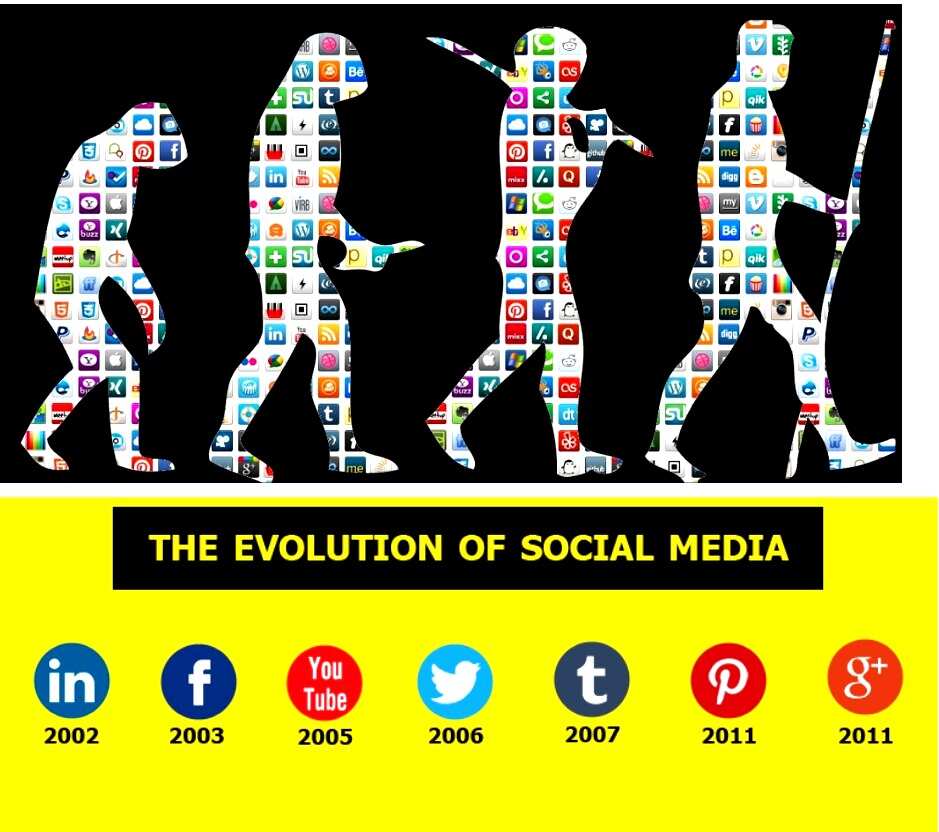 The first small step that might be considered to be the first building block of the way to power worldwide was made in 1971. Ray Tomlinson has successfully exchanged a message between two computers set close to each other.
Later, in 1978, one could observe the construction of the first social media, built by Randy Suess and Ward Christensen. It was called the Bulletin Board System (BBS). After a presentation, these two men have created the first post about the event. That occasion is thought to be the beginning of a virtual community.
In 1994, people could use Geocities, the first service for web hosting. John Rezner and David Bohnett created this service. It allowed users to create their websites.
In 1995, one could observe a launch of TheGlobe.com and Classmates. They were created for private needs like communication with friends, publishing of content and other means of interaction.
The year of 1997 was marked by engagement of a new constituent called SixDegrees. This service made it possible to create a profile and add friends to it.
A real breakthrough at that time happened in 1999. Two more services saw the world – LiveJournal and Blogger. These facilities ensured a possibility to communicate with friends, share information or write some data through a journal or blog.
In 2002, one could observe Friendster – a means of communication with people around the world.
A year later, in 2003, the world of technologies was expanded by three more participants: LinkedIn, MySpace, and WordPress.
After that, in 2004 Mark Zuckerberg presented its creature called "The Facebook". It aimed to provide the necessary information for the needs of college students.
What was the next? Your favorite, YouTube! It is the creature of Chad Hurley, Steve Chen and Jawed Karim. It was presented to the public in 2005. The primary function of this service is uploading and sharing of videos.
After YouTube production, in 2006, a new social network penetrated the life of users. It was named Twitter. The users got an opportunity to exchange and share messages, including 140 symbols, which were called "Tweets".
In 2011, a big Google corporation presented Google +, a new product, which offered a chance exchange not only information but also to run your own video chats.
The year 2012 was a start for Pinterest – the first social scrapbooking. It allows users to create and share albums with your pictures.
READ ALSO: Social media security tips
What is the origin of social media in Nigeria?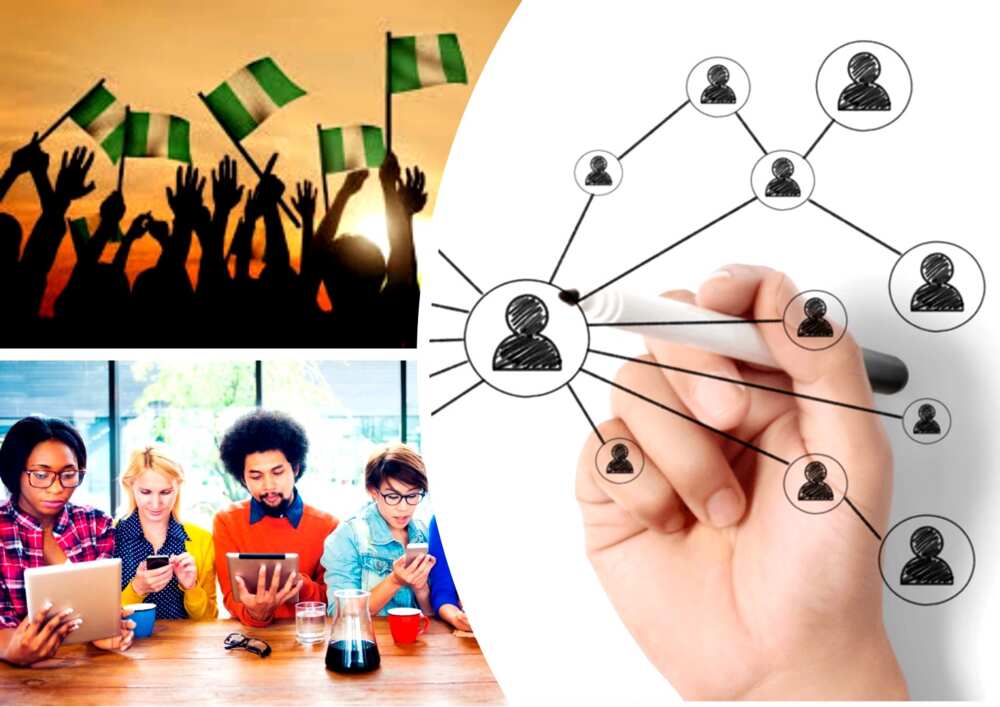 In Nigeria, like elsewhere, people also use social media for communication, sharing images and information. Most of its residents prefer to exchange materials via such mobile applications like WhatsApp, 2go, and Eskimi.
But do you know when the Internet first appeared in the country?
6 facts about the origin of social media facilities in Nigeria
The very first seed put into the soil of Nigerian technologies was made in 1995 by the Regional Informatics Networks for Africa (RINAF) project, sponsored by the UNESCO.
The same year the Nigeria Internet Group was formed as a non-governmental organization, which aimed to promote Internet facilities throughout the country. In cooperation with other companies, the NIG held a workshop to increase the level of awareness on the benefits of the Internet for Nigeria.
The Internet penetrated Nigeria only in 1996 after the Nigerian Communications Commission (NCC) agreed to give license to 38 internet services.
The first Internet provider in Nigeria was Linkservice Limited. It started to operate on January 1, 1997.
During the period from 1996 to 2000, the world of Nigerian Internet technologies was accessed by such providers as Skannet, PINET, Linkserve, Steineng, Cyberspace, Infoweb, Hyperia, etc.
Years later, numerous exchange points were built throughout Nigeria.
The first sources of news received via the Internet were specialist blogs. They offered various thematic information to its readers.
At present, it seems that one could hardly find a place, where people do not use social media. However, Nigeria still has a less developed Internet infrastructure.
The impact of social media on our daily activity is enormous. The world of technologies grows up, develops and gains more popularity among people day-by-day. They help people find the right answers, information, communicate with people, who live miles away, etc. It is obvious that the history and evolution of social media didn't reach its end, and soon, probably, users will enjoy a new exciting product again.
READ ALSO: Internet service providers in Nigeria and their charges
Source: Legit.ng