All the way from 1842: The history of Christmas in Nigeria
The end of the year is usually a great time for most Nigerians and this is not just because it signals a time of relief for most people aching for a vacation or rest from all the hard work and back breaking activities of the previous months, it is also because December time is Christmas time!
Indeed, Christmas is a very special period not just in Nigeria but in the entire world. For over 200 years, December 25 has been a festive time. Christians see this day as when their said Messiah Jesus was born, and for others, it is a time when Jollof rice, stew and chicken will be very plenty.
It is common knowledge that the month and date of Jesus' birth is actually unknown. But it has been speculated that he was born sometime in between early-to-mid 4th century. However, the Western Christian Church decided to tag Christmas to December 25, a date which was later adopted by all and sundry.
Although Christmas was adopted early in other parts of the months, it was not practised in Nigeria until later. However, knowing how important this festive period is for most Nigerians, it will be very important to talk about its beginning, emergence and continuity in Nigeria.
READ ALSO: Alex Iwobi celebrating Christmas with his family (photo)
December 25 was officially adopted as Christmas Day the United States in 1870. Following that moment, it became a federal holiday. But then, before that time, about 500 freed slaves settled in Freetown in 1870.
They got a ship and sailed all the way to Badagry in Lagos, Nigeria. One of those ex-slaves who came from overseas to Nigeria was James Ferguson. He was a leader of a trading group This man who was a Methodist sought the approval of the King of Badagry to write a letter to the Missionaries stationed in Sierra Leone so that missionary work could begin in Badagry. He was granted the permission to do this.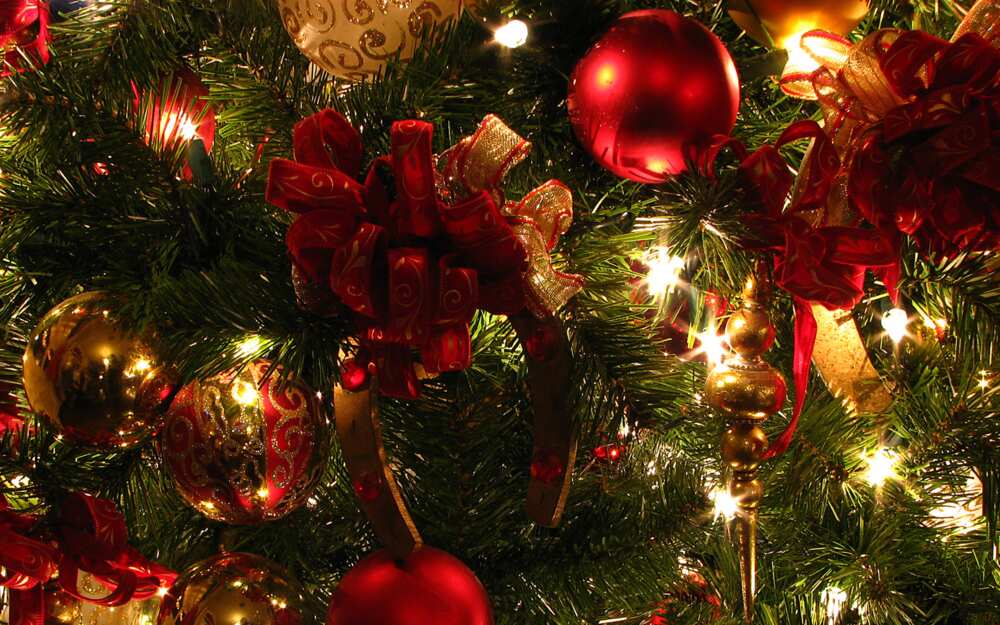 PAY ATTENTION: Save mobile data and get more Nigerian News with Legit.ng News App
Having gotten the permission of the king, on March 2, 1841 James Ferguson sent a letter to one Reverend Dove who was with the Missionary committee in London. On September 23, 1841, he got a word from them.
But not just that, he got a reverend to attend to the spiritual needs of Badagry. This missionary, Reverend Thomas Birch Freeman, arrived in a small ship called Spy. The ship was stayed in a place called Gberefu (KLEFU) Sea Beach.
Reverend Freeman did not come alone. He was accompanied by two African assistants: William De Graft and his wife who were both from Ghana which at the time was still called Gold Coast. The job of the reverend was to preach Christianity to the people. A day after his arrival, he was taken to Asisoe Tin, under the Agia tree, and there, he first preached a sermon about Christianity.
PAY ATTENTION: Love, relationship, marriage on Africa Love Aid
Later, Freeman left for Abeokuta in order to meet with King Sodeke. He had been invited to preach Christianity to slave returnees who had relocated from Badagry to settle in Abeokuta. On December 11, 1842, he arrived the city of rocks and was given a heroic reception.
Upon his return to Badagry on December 24, Reverend Freeman and others saw that the renowned Reverend Henry Townsend of Church Missionaries society (CMS now Anglican Church of Christ) was around. In fact, he had been around in Badagry since December 17.
If you have been following the story, you would realise that the very next day was the D-Day - Christmas Day. On this day, Reverend Freeman went with Reverend Townsend to celebrate the first Christmas in Nigeria on December 25, 1842 under the Agia tree.
The elaborate Christmas service saw in attendance a lot of people who were devoted. These folks were mainly Badagry townspeople, Europeans living in Badagry and slave returnees who had settled in Badagry.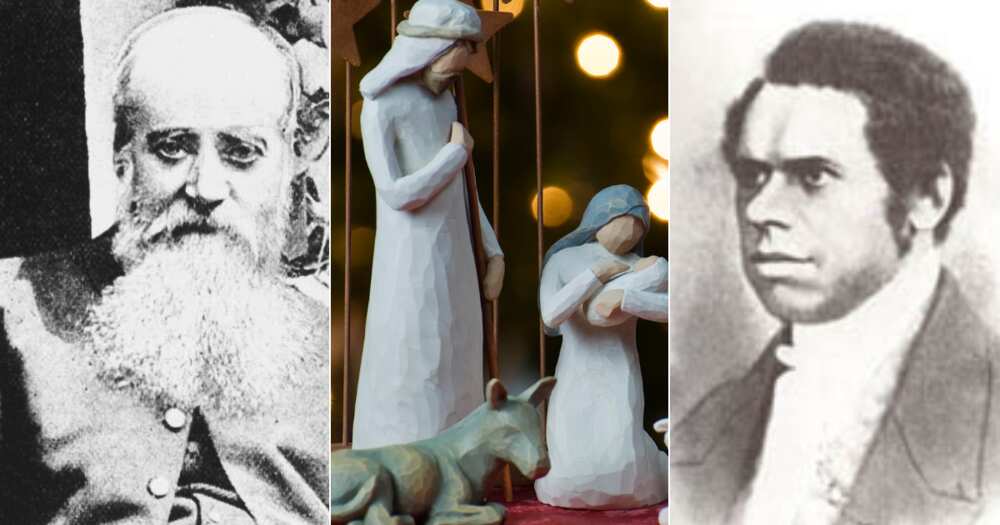 READ ALSO: Personal letter from the Editor-in-Chief of Legit.ng (former NAIJ.com)
That first Christmas was special for a lot of people. Reverend Townsend started the ceremony by reading from the scripture and Reverend Freeman preached the sermon of the day which was titled The Incarnation Redeemer of Mankind.
Interestingly, the Agia tree famous for hosting the first Christmas celebration in Nigeria fell on June 1959 after being in existence for over 300 years (that's a mighty long time).
Christmas has gone on to be celebrated in Nigeria ever since. No more is it just held under one small tree or building, rather, it is now held with a lot of fanfare, music, carols, lighting, church services, special meals of Jollof rice, and a lot of beautiful displays, adornments, embellishments and laughter.
Recently, Legit.ng shared an article mirroring the must-do traditions that make Christmas Christmas. These dos and don'ts laid out in this article are what brightens up the season and enable people spread lots and lots of joy around the world.
NAIJ.com (naija.ng) -> Legit.ng We have updated to serve you better
Nigerian Christmas: Expectations vs Reality | Legit TV
Source: Legit.ng