Date fruit is very sweet, healthy and tasty. It can be eaten fresh or dried, but both variants are super delicious. Find out traditional and new variants of cooking with it in our article!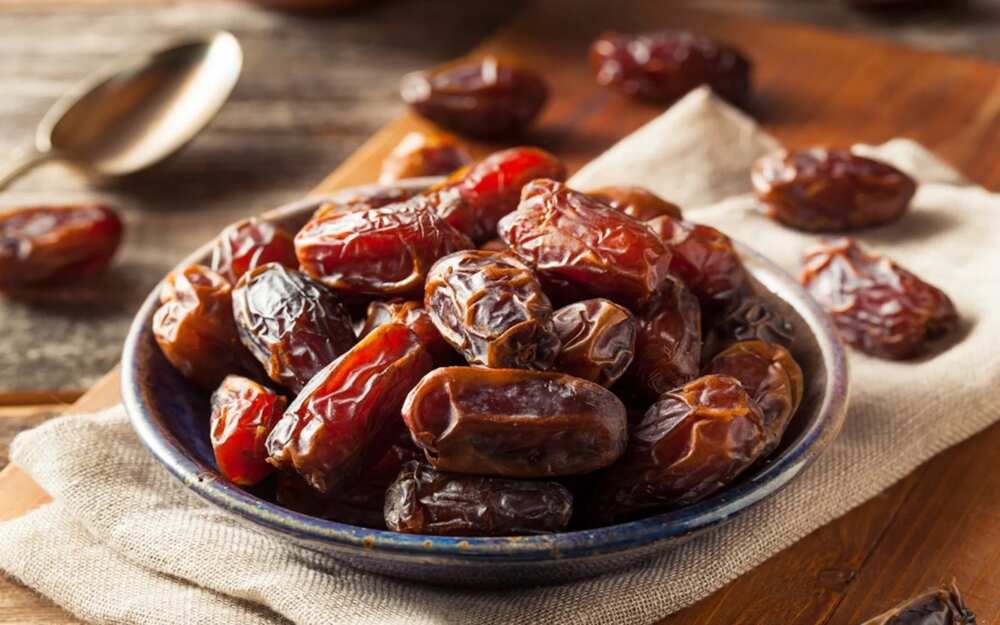 How many dates to eat per day? This question is quite popular. Nothing is good when too much.
Being sweet, this fruit can substitute desserts and sugar. But too much of sweet food can stimulate obesity so pay attention that it is a high-calorie product.
READ ALSO: Best lunch food items for weight loss
Dates calories - 280 per 100 g.
Add 1-3 dates into the salad, a pair to smoothie and enjoy coffee with three more. In general, try to eat not more than 10 dates per day.
Healthy snack
The most popular way of eating dates is in dried condition. You can easily find them in markets and supermarkets, in packages and boxes, as well as by weight.
Being sweet, date fruit can substitute desserts and sugar and simply satisfy light hunger. Pay attention if they contain pit not to damage the teeth.
Such snack is great to take out with you, to put to the children lunch box and simply to have something yummy at hand.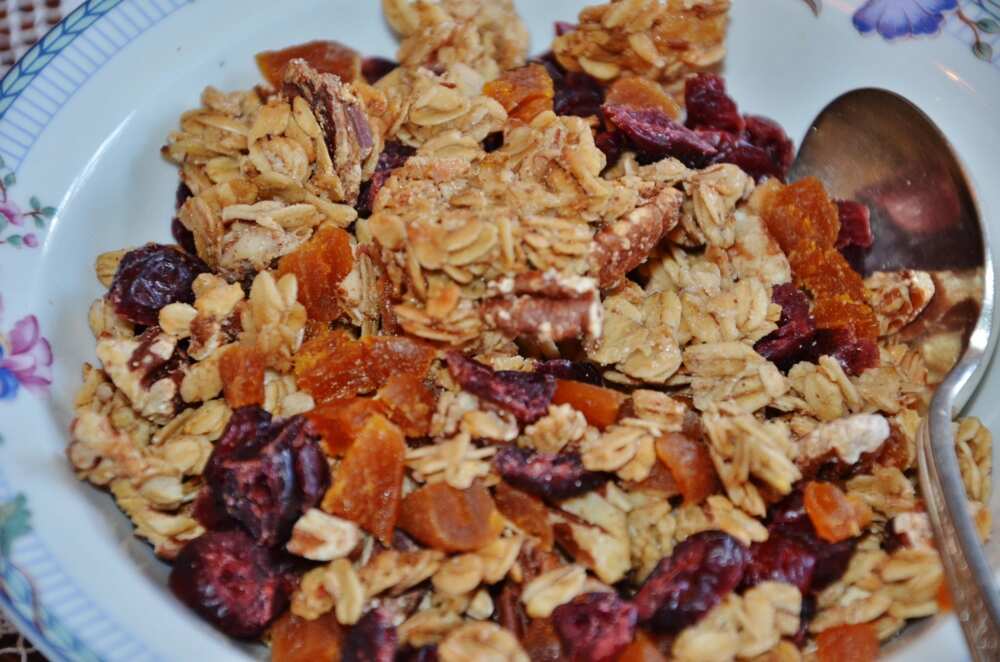 Tasty breakfasts
How to eat dates fruit in the morning? There are several variants. First one is to add some to your cereal. Date fruit tastes great with oats. Better if you add 1-2 dates to the oatmeal that stayed overnight.
READ ALSO: Health benefits of cocoa powder vs dark chocolate
The second variant of perfect breakfast is making smoothies with dates. They are super-healthy as you do not need to add any sugar! Put dates into hot water for 5-10 minutes and experiment adding them into different combination of fruits. Great mixes are with peanut butter and banana.
Flavored salads
Have you ever tried to add dates into your everyday salads? New recipes are waiting for you! Before using in salads, soak fruits in hot water and cut into small pieces.
Do not hesitate using sweet dates in vegetable salads. Great combinations will be with green salads, cauliflower, nuts and cheeses and even with mustard and garlic. There is a great variety of recipes you can find.
Depending on the number of servings, add up to 8 dates.
Desserts
How to eat dates in the form of exquisite desserts? You can stuff them and make healthy candies! For this purpose you can use any kind of your favorite nuts, peanut butter, chocolate and many-many other ingredients you can imagine.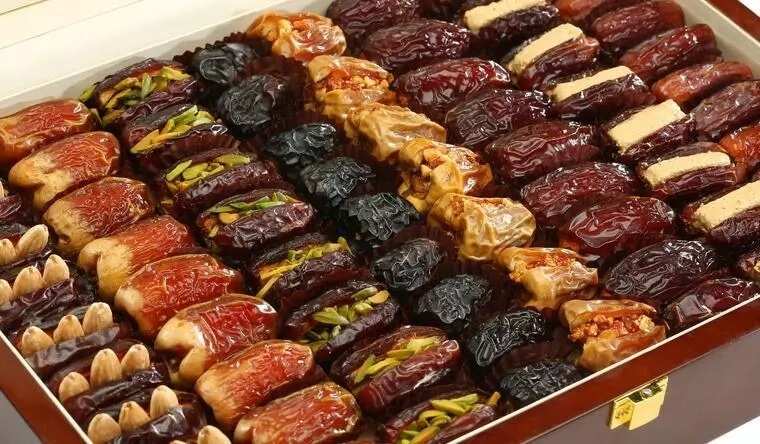 Another way is to chop (better use the food processor to get small pieces) and mix all the ingredients, make balls and cool in the refrigerator for about one hour.
READ ALSO: Banana benefits for men
Date fruit is also a good addition to different cookies and pies. Caramel from dates is silky and tender can become a finishing stroke for your freshly-baked cake or cupcake.
How to eat fresh dates fruit
Of course, this fruit can be eaten in fresh condition. A great idea is to prepare a ''jar of good mood.'' Mix chopped and cut dates, walnuts, pumpkin or flax seeds, your favorite dried berries, a pinch of cinnamon and some honey if you like more sweetness.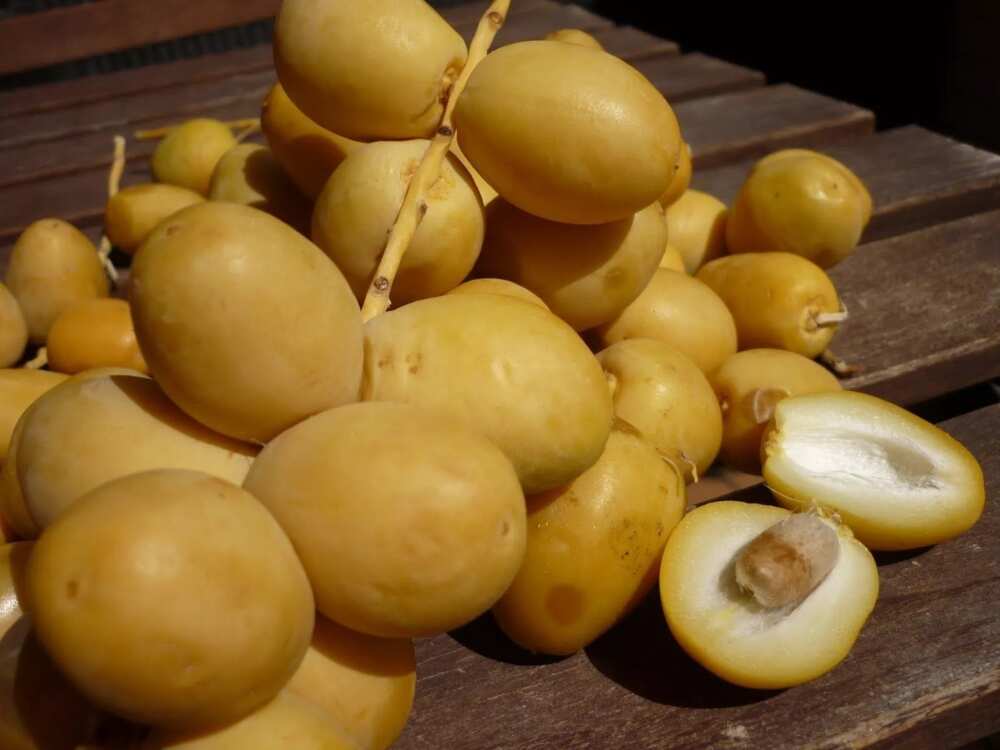 This mixture can be stored in the fridge for the whole week. Take a couple of tablespoons in the morning or whenever you want. Supplement yourself with vitamins and improve your mood!
By example of dates fruit you can see how one product can diversify your usual diet! Discover new culinary horizons with us!
READ ALSO: How to make chicken pot pie pastry and filling!