The best stadium in Nigeria - Top 10
In our time,sport is an integral part of the way of life for a large number of people all around the world. It has so many varieties and branches that you can get lost counting. But it is necessary to have such a place, where you can watch incredible sports events. Do you want to know what the best stadium in Nigeria is? Then you are going in the right direction. Read our post below, and you`ll learn a lot of interesting information.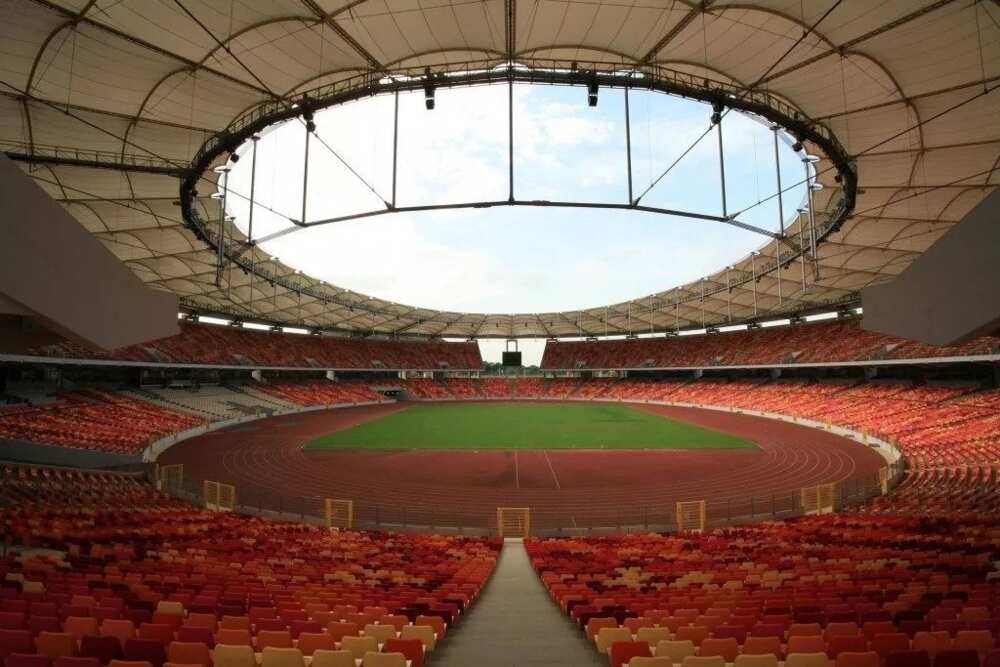 Football has long ceased to be not only a sports game. For many people in the world, football has become not just a sports game but something more. From people who watch football on TV or are present personally at football matches as the same spectator, to people who play football themselves, football has found its place in every soul. Some people realize that without football their life won`t be full.
Football won't be so spectacular without appropriate place were football players show their skills and talents and spectators and football fan can enjoy the favorite game. We are talking about a stadium. There are many wonderful and sometimes even unusual stadiums all over the world. What about Nigeria? Can our country be proud of really great stadiums as well? In our today post, we`ll tell you which stadium is the best in Nigeria and other wonderful stadiums you should know about.
READ ALSO: 7 richest football club owners in Africa
The best football stadium in Nigeria
Abuja National Stadium is considered the best football stadium in our country. It is located in the capital of Nigeria, on the Federal Capital Territory of Nigeria, not far from Wonderland Park.
Nigerian Government has decided to build a national stadium in the summer of 2000. The arena was supposed to be ready for the Eighth All-African Games, which took place in October 2003.
In addition to the incredible sports complex, a complex was also built according to the type of the Olympic village - the place where athletes live. Envisioned as a national sports stadium, Abuja National Stadium cost a reported $360 million. It was designed to accommodate 60,491 spectator seats and became one of the 50 most expensive stadiums ever built in the world. The stadium serves as a home to the Nigerian national football team, as well as a center for various social, cultural, and religious events.
The finest stadium in Nigeria was designed and built by the German company Schlaich Bergermann & Partners. This beautiful football stadium was built over three years: from September 2000 to August 2003. Quite quickly, as for one of the most expensive stadiums in the world.
April 8, 2003, Abuja National Stadium opened with a match between two local football teams: the Shooting Stars of Ibadan and Sunshine Stars of Akure on 8 April 2003. The first goal scored in the complex was from Shooting Stars' striker Shakiru Lawal who scored the only goal of the game after just five minutes.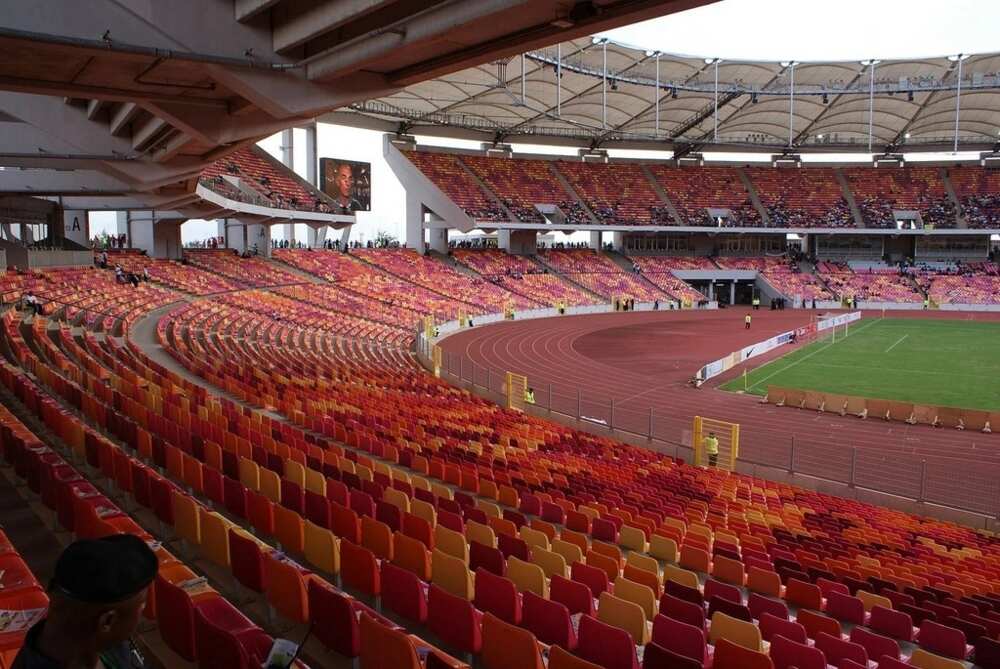 READ ALSO: Top 10 beautiful stadiums in the world
The whole complex of the Abuja Stadium includes a helicopter platform, gymnastics gym, a swimming pool, a gym for 3000 seats, parking for 4000 cars, an artificial lake, a hockey arena for 3000 spectators, fields for baseball and softball, and of course, shops and kiosks for snacks. The stadium meets all safety standards for sporting events; it even has a backup power supply system.
The modern sports facility is designed for 60491 spectators as mentioned earlier, of which 32 thousand seats are located on the lower tier, the remaining 28 thousand - on the upper level. It is built both from prefabricated and monolithic concrete structures.
In addition to sports competitions, Abuja Stadium takes the base for the Nigerian soccer team. However, this is not its only function, social and religious events are regularly held on the territory of Abuja, the latter of which sometimes have a higher priority than sports events.
We also would like to bring to your attention the ten most expensive, huge and beautiful sports stadiums built in Nigeria. These buildings aren`t at all like common sports grounds; they amaze with beauty, size and cost.
1. Abuja National Stadium, Abuja
Cost: $360 million
Capacity: 60491 spectators
Home team: national team
2. Ibom International Stadium, Uyo
Capacity: 30000 spectators
Home team: national team
3. Jalingo City Stadium, Jalingo
Capacity: 30000 spectators
Home team: Taraba FC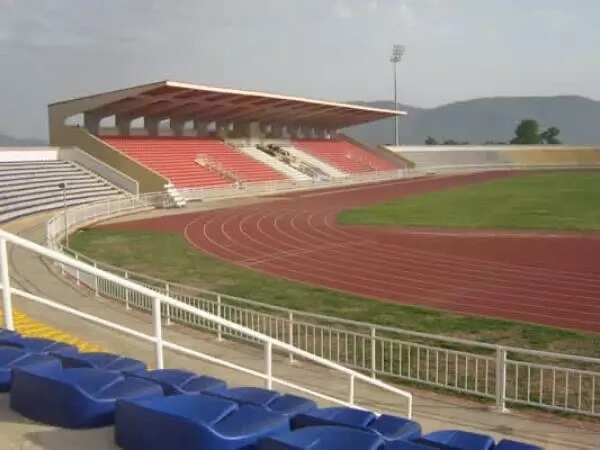 4. Enyimba International Stadium, Aba
Capacity: 25000 spectators
Home team: Enyimba International FC
5. Yakubu Gowon Stadium (formerly Liberation Stadium), Port Harcourt
Capacity: 25000 spectators
Home team: Dolphins FC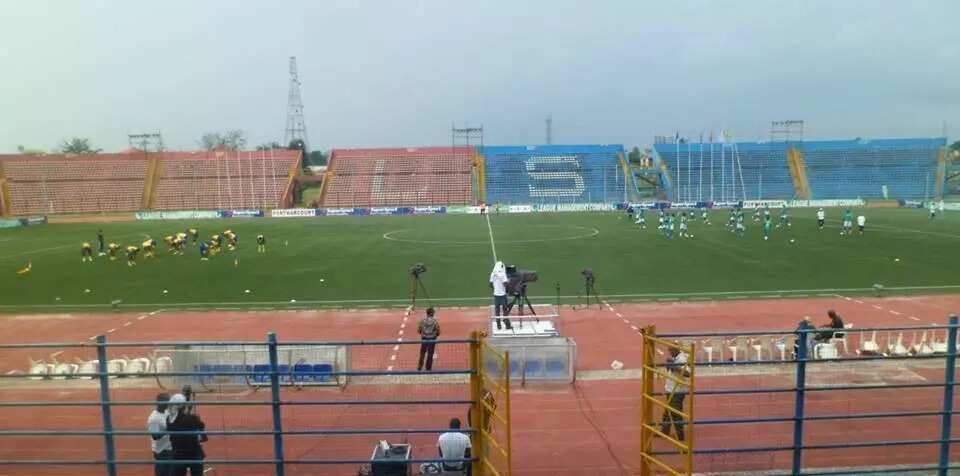 6. Sani Abacha Stadium, Kano
Capacity: 25000 spectators
Home team: Kano Pillars FC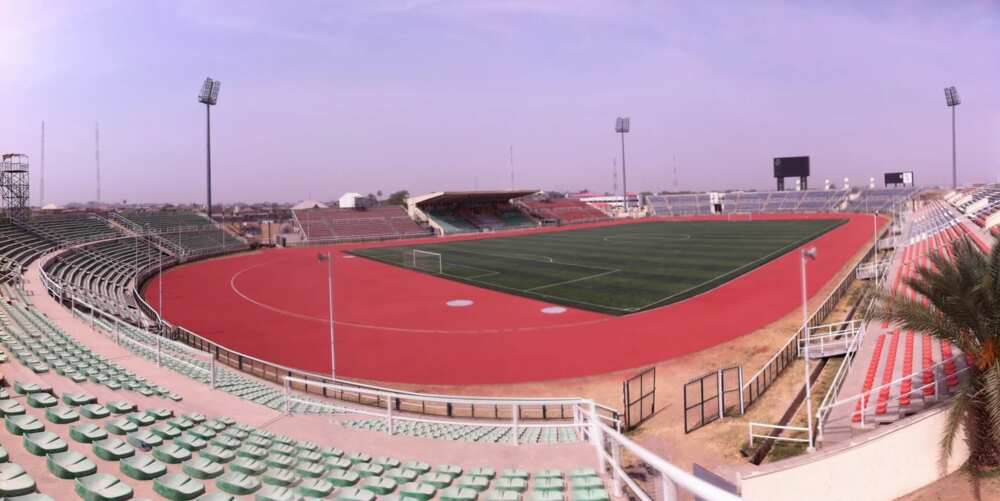 7. Obafemi Awolowo Stadium, Ibadan
Capacity: 25000 spectators
Home team: Shooting Stars FC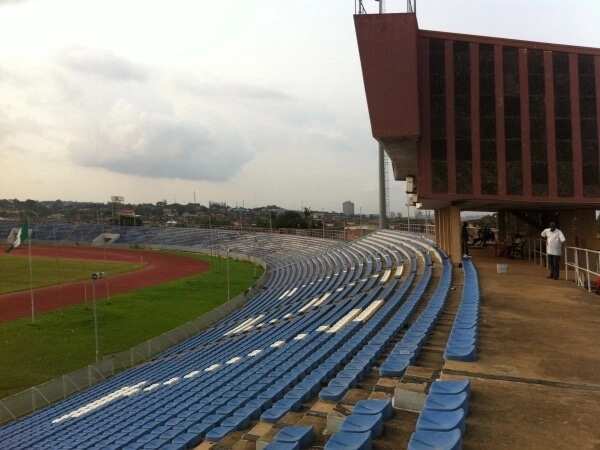 8. Teslim Balogun Stadium, Lagos
Capacity: 24325 spectators
Home team: First Bank FC
9. Nnamdi Azikiwe Stadium, Enugu
Capacity: 22000 spectators
Home team: Enugu Rangers FC
10. Warri Township Stadium, Warri
Capacity: 20000 spectators
Home team: Warri Wolves FC
Football is, perhaps, the most popular sport all around the world. For players continually watching a vast number of spectators both in arenas and in front of TVs, the stadium is the perfect place to watch a football match because that's where you become its inalienable part.
There are a particular atmosphere and a completely different life. And since football is a part of our life, it should be spectacular and be held in no less beautiful place, in the best stadium in Nigeria.
READ ALSO: Top ten most expensive trophies in football
Source: Legit.ng